Nick Diaz to return to MMA?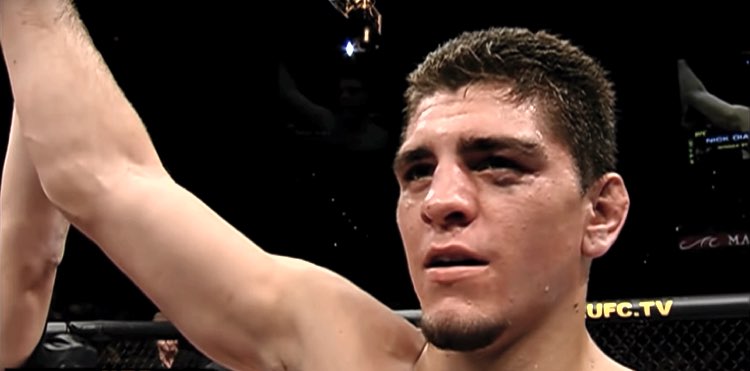 A Return to MMA for Nick Diaz?
Once again, Nick Diaz has the MMA world on notice, as he teases another potential return to the Welterweight division. On the 7th of September, MMA reporter Ariel Helwani posted a video of Diaz, who had just completed his first weight cut down to 175-165 pound in around 4 years. Diaz appeared to be in excellent fighting shape, instantly putting the WW division on notice.
This is Nick Diaz earlier today. He weighs in the 175-165 pound range, per his manager Kevin Mubenga.
He just completed a 14-week diet and training regimen. This is the first time he cuts weight in approximately four years, Mubenga said. Diaz wanted to do a test cut because … pic.twitter.com/5A8EvyLeUn

— Ariel Helwani (@arielhelwani) September 7, 2020
Diaz has not competed in the UFC since his 5 round fight with one of the greatest of all time, Anderson Silva. Silva won the fight by decision, however it was overturned to a draw after Silva failed a drug test. Diaz's last win in the Octagon goes all the way back to 2011, where he put on a masterclass against one of the WW divisions best, BJ Penn. Diaz also holds wins over the likes of Robbie Lawler, Diego Sanchez and Sean Sherk.
Potential Opponents
Any fight that involves either of the Diaz brothers is instantly guaranteed to be a box office hit. As a result, Nick has instantly received a plethora of call-outs by multiple fighters in the WW division. 'Platinum' Mike Perry released a tirade of insults recently on Twitter, in an attempt to draw out a fight with Diaz. However, there is currently relatively little fan excitement for a Perry Diaz match-up.
Everybody talking about the return of @nickdiaz209 like he looks tough or something. A skinny weakling like his lil brother, y'all both look like @mickeygall , @realroyce was the only guy ever good at that jitsu style. Florida jiu jitsu is on top ! #EastCoast

— Platinum Mike Perry (@PlatinumPerry) September 10, 2020
Former WW contender, and now UFC commentator, Dan Hardy has offered himself forward to welcome Diaz back to the Octagon. Hardy has recently entered the USADA testing pool, and is looking for a big name to really test him. Hardy has been linked to Anthony Pettis, though he would undoubtedly take the Diaz fight should the opportunity be there for him.
The one fight that may be most beneficial to both Diaz and his opponent could well be a match-up with Leon 'Rocky' Edwards. Edwards is a top 5 ranked Welterweight, and yet he appears to be constantly overlooked by the UFC. WW Champion Kamaru Usman is booked to fight Gilbert Burns, while Jorge Masvidal looks set to face Nate Diaz in January. The only other top 5 ranked Welterweights, Tyron Woodley and Colby Covington are also set to face each other this coming weekend. This once again leaves Edwards as the odd man out.
Nick needs an in to the 175 division. Leon needs a big name to further his title challenge. The fight could well be be a match made in heaven. However, the MMA gods have been fickle in the past, so who knows how this saga could play out.
Stephen Thompson, Jorge Masvidal and, as always, Conor McGregor have also been linked.
We hope you enjoyed the article 'Nick Diaz to return to MMA?.' Who do you think Nick Diaz will face off against in his return to the Octagon? Let us know!
If you liked this article why not check out: