Future Fights 1: Israel Adesanya vs Paulo Costa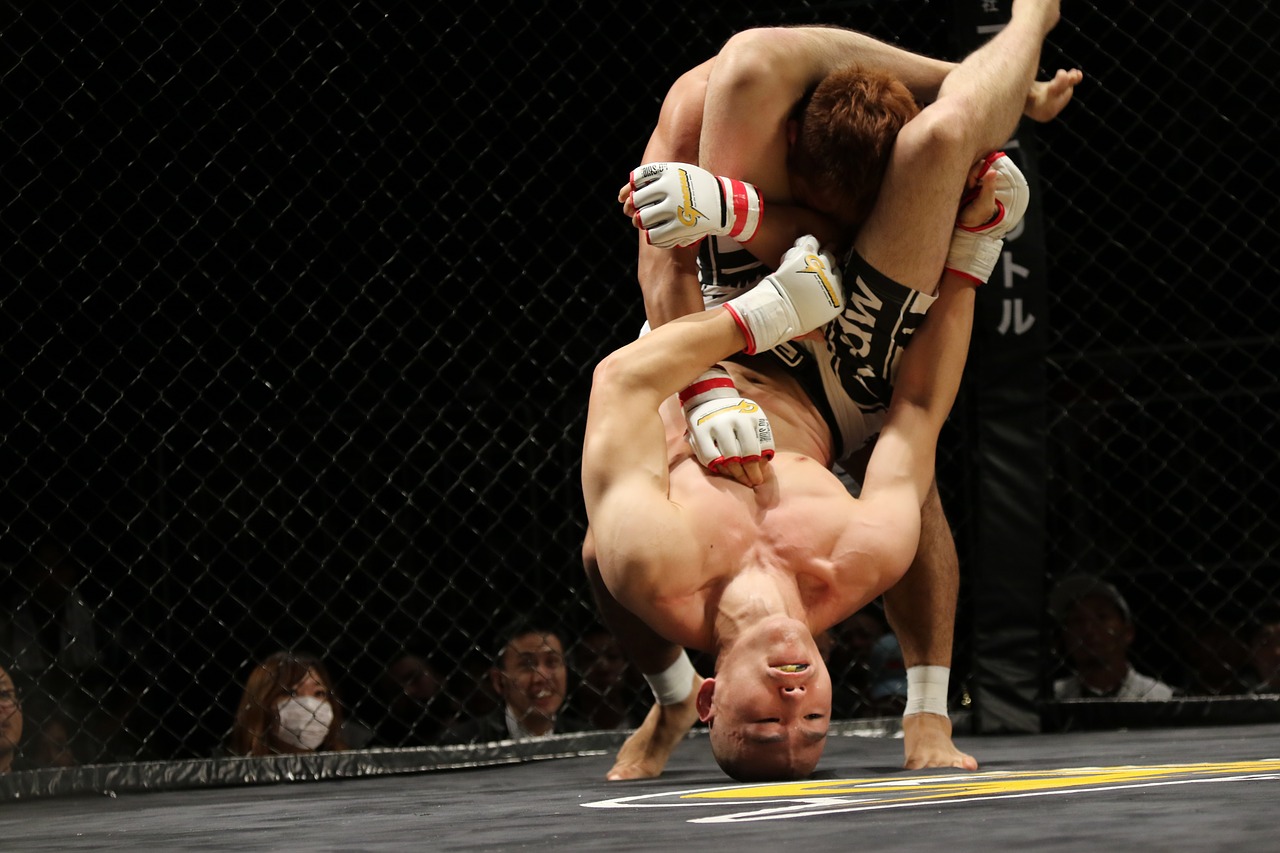 Future Fights 1:
Israel Adesanya vs Paulo Costa
In this series of articles, titled Future Fights, we will be previewing and analysing some of the biggest matchups that have not been announced, but have been rumoured to happen in the future. This article will focus on the UFC Middleweight Champion Israel Adesanya, facing off against his rival, Paulo "The Eraser" Costa. In order to get a thorough analysis of this potential matchup, we will be discussing each athletes individual fighter profiles, fighting history and martial arts style.
Israel "The Last Stylebender" Adesanya
Ranking: Champion
Record: 19 – 0
Gym: City Kickboxing
Fighting out of: Lagos, Nigeria
Height: 6'4
Age: 30
Paulo "The Eraser" Costa
Ranking: 2nd
Record: 13 – 0
Gym: Team Borracha
Fighting out of: Belo Horizonte, Minas Gerais, Brazil
Height: 6'0
Age: 29
Fight History
Adesanya:
Kickboxing and Journeyman MMA
Israel Adesanya began training in kickboxing at the age of 18, moving to train at City Kickboxing under Eugene Bareman 2 years later. Under Bareman, Adesanya would have 80 kickboxing fights, with an unbelievable record of 75-5. He also competed in 6 boxing matches, with 5 wins and 1 loss.
However, alongside his boxing and kickboxing careers, "The Last StyleBender" also entered the MMA scene. Between the years of 2012 and 2017, Adesanya fought in a variety of different promotions, most notably a 4 fight run for Chinese organisation Wu Lin Feng. He also fought in a bout against former UFC fighter Melvin Guillard, for the Australian Fighting Championship. Adesanya annihilated Guillard in 1 round, forcing the TKO stoppage.
Enter The Last StyleBender
After yet another first round KO against Stuart Dare for HFS, The Last StyleBender would finally be signed to the UFC. His opponent, Rob Wilkinson, had strong wrestling and an array of submission finishes to his name, skills that have often been a kryptonite to strikers. However Adesanya rose to the challenge, defending Wilkinson's takedown and clinch attempts, finishing the fight in the second with a TKO stoppage.
After Wilkinson, Adesanya began to climb up through the middleweight prospects, picking up a close split decision win against Italian striker Marvin Vettori. He next picked apart Brad Tavares over 5 rounds in his first main event fight. Defeating Tavares placed Adesanya at 9th in the Middleweight rankings, leading to a matchup against elite wrestler and 6th placed Derek Brunson. This once again led to speculation that the Stylebender would not be able to cope against such a specialist in ground fighting. Once again he proved doubters wrong, with a brutal TKO stoppage in round 1.
Defeating Brunson placed Adesanya amongst the greats in the division, with his next fight to be against a man who is considered one of the greatest martial artists of all time, Anderson Silva. Adesanya and Silva put on a three round clinic in striking, though the young prospect would complete the changing of the guard, defeating the veteran Silva by unanimous decision.
Going for Gold
After defeating Silva, Adesanya finally had his first shot at a belt. Facing off against Kelvin Gastelum for the Interim Middleweight title. The two fighters put on one of the greatest 5 round main events in UFC history with knockdowns for both fighters. They would be tied at 2 rounds apiece going into the 5th. It could be argued that this 5th round is the moment when Israel Adesanya truly became a star in the world of MMA. He punished Gastelum for 5 minutes, with multiple knockdowns as well as throwing in some submission attempts. Adesanya won the fight by unanimous decision, setting up a belt unification fight with the Middleweight Champion, Robert "The Reaper" Whittaker.
Adesanya's fight against Whittaker would headline UFC 243, in Melbourne Australia. This was especially significant as Whittaker was Aussie born and bred, whereas Adesanya lived and trained in New Zealand. This only added to the sporting rivalry between the two elite athletes. And yet when it came to the fight, Adesanya made it clear there was only winner in that match up. After dropping Whittaker in the first, he would clinically dismantle him in the second, picking up the TKO victory.
Fight History
Costa:
Borrachinha in Brazil
Having trained in multiple styles since his early teens, Paulo Costa is the epitome of a Brazilian martial artist. Whilst working multiple jobs to help support his family, Costa took on his first MMA fight in 2012, where he would finish his opponent in just one round. This would become a common theme in Costa's early career, with his next 8 fights all following suit.
During this time, Costa would be picked as a contestant to appear on The Ultimate Fighter Brazil 3. Under the tutelage of the MMA great, Wanderlei Silva, he would progress to Quarterfinal, before being defeated by Marcio Alexandre Jr via decision. However this would not hinder Costa's career, as he would go on to pick up the Middleweight Belt for MMA promotion Jungle Fight, and successfully defend it.
The Eraser Arrives
Costa's 8 fight win streak led to him being signed by the UFC in 2017. He instantly made his presence known with a 1 round finish over Garreth McLellan. This would be followed up by second round TKO stoppages over Oluwale Bamgbose and former UFC Champion Johnny Hendricks.
This led to a matchup against Uriah "Primetime" Hall, one of the strongest strikers in the division. While Hall did find some early success against Costa, the power and strength of the Brazilian would turn out to be too much. Costa won the fight via TKO, sinking in brutal body shots that dropped Hall in the 2nd.
Costa's demolition of Hall would grant him the opportunity to face a top 5 ranked opponent. This man being Yoel "The Soldier of God" Romero, a former world gold medalist and Olympic silver medalist in freestyle wrestling. Costa and Romero put in a joint performance that would be heralded as one of the fights of the year. The two freak athletes had a back and forth war, with both fighters being dropped in the insane flurries of punches and kicks that were thrown. Costa would come out victorious in a razor thin judges decision that could have gone either way.
Martial Arts Styles
Adesanya:
Adesanya began his martial arts training whilst he still lived in Lagos, Nigeria, where he trained in the art of Taekwondo. However he would be forced to stop training due to injury. Adesanya would take over 8 years to go back to martial arts, during which time he relocated to Rotorua, New Zealand. At age 18 he took up kickboxing, first in Rotorua and then in Auckland. In Auckland, Adesanya began training at City Kickboxing under elite coach Eugene Bareman.
At City Kickboxing "The Last Stylebender" began to put together the skill set needed to be a true mixed martial artist. Training under 4th degree black belt Andre Galvao, Adesanya reached a blue belt in Brazilian Jiu Jitsu. He also began boxing, training with Mike Angove and Tristam Apikotoa, and putting together a record of 5-1.
Costa:
Paulo Costa began training in the brutal art of Muay Thai at the age of 9. Shortly after he began training in Jiu Jitsu, alongside his brother and now coach Carlos Costa. Costa currently trains with Team Borracha, which appears to be the exact opposite of Adesanya's City Kickboxing. Whilst City Kickboxing holds an extensive roster of fighters and coaches, Team Borracha is composed of only six athletes according to Sherdog. Costa has also trained at Team Nogueira, the gym famous for assisting former UFC champion Anderson Silva's rise to stardom.
Head to head:
Israel Adesanya undeniably has much more experience than Costa, with over 100 bouts of combat sports to his name. However, Costa is an incredibly explosive fighter, who's record and finishes speak for themselves. His power and raw athletic ability could potentially cause problems for The Last Stylebender. Alternatively he has shown that he may not have the cardio to go past three rounds. Adesanya went the full 5 rounds with Kelvin Gastelum, and arguably looked at his best in the 5th. Adesanya also has the advantage in technical ability, masterfully showcased in his fight with the hard hitting Whittaker. By avoiding Whittakers power punches, Adesanya set up brutal counters, KOing the former champion.
Prediction:
I personally believe that Adesanya has the ability to pick apart Paulo Costa, utilising his range and counter strikes to wear down the Brazilian. Despite this, it is entirely possible that Costa catches Adesanya with one his brutal flurries of strikes.
Adesanya to win in Round 4 via KO.
We hope you enjoyed the article 'Future Fights 1: Israel Adesanya vs Paulo Costa.' Who do you think will take Middleweight gold? Put your predictions in the comments!
If you enjoyed this article why not try: