The problem of fighter underpayment in the UFC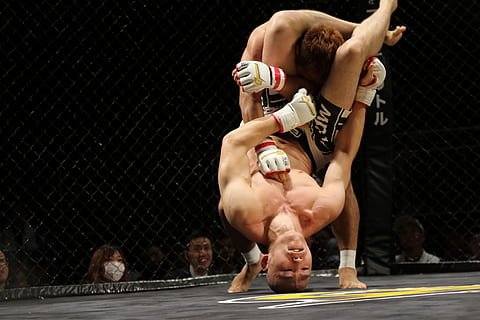 The problem of fighter underpayment in the UFC
Over the last decade, the UFC has become a true giant within combat sports, and the sports world as a whole. It has risen from a fairly underground promotion to huge mainstream success. Star names such as Conor McGregor and Amanda Nunes are now known by sports fans the world over. But whilst some fighters make huge money during their UFC careers, there is an increasingly obvious problem of UFC fighters being underpaid. And as more stars go public with their pay disputes, this issue is becoming harder for the promotion to hide. 
There is no doubt that the biggest stars in UFC make big money. Conor McGregor made around $3,000,000 for each of his last few fights, and Ronda Rousey also pocketed over $3 million in her final appearance. The problem is that each UFC card can feature up to 20 fighters, and it is those further down the cards who can be taken advantage of. 
How the UFC get away with it
One reason that these fighters can be so underpaid is that such a high percentage of their pay is through bonuses. That means that a fighter has the potential to double their fight purse with a win. Additionally, they get $50,000 for a performance of the night bonus. Naturally those who enter the Octagon are confident in their ability, and so fighters assume they will be picking up the full paycheck. The UFC is able to take advantage of this fact, and get away with underpaying many of those who make up each fight card. There is also no fighters union to represent them, as you may find in other sports. 
At UFC 125, Frankie Edgar defended his Lightweight championship against Gray Maynard and went to a draw in a war.

The live gate was $2,174,780. PPV sales were $13,500,000.

Edgar's base pay was $101,000 (51k/51k)

Maynard's base pay was $52,000 (26k/26k)#DanaWhiteIsBald pic.twitter.com/7yEpDDTu1i

— MMA (@lookatmyopinion) August 23, 2020
High-profile examples
Another way in which the UFC are able to get away with underpaying their athletes is by tying them in to long-term contracts whilst they are still relatively unknown. A perfect example of this was with Nate Diaz, who signed an 8-fight contract in which he was only guaranteed $20,000 for each appearance. Diaz thought that this deal could be renegotiated if he became more valuable to the promotion; the UFC were never going to let that happen. This meant that Nate was only getting 20k appearance fees by the time his Main card fight against Michael Johnson came about in 2015. This money was clearly not enough considering the cost of training camps etc. Although a new contract was in place for Diaz's legendary battles with McGregor, disputes over pay have never totally gone away. 
Diaz is far from the only star to publicly dispute the UFC over pay. Just this year, Jorge Masvidal tweeted about being trapped in a contract he was unhappy with. Masvidal wanted an entirely new contract that reflects his perceived worth, whereas it appeared he was being given a 1-fight extension to his pre-existing contract each time. Jon Jones was also very public with his contract issues, as UFC President Dana White refused to give him more money for a move up to the heavyweight division. However, since then Masvidal has competed for the Welterweight title, and Jones looks likely to be involved in a heavyweight super-fight with Francis Ngannou. This suggests that their issues have been resolved, one way or another.
#UFC president Dana White had a few things to say about Conor McGregor's "retirement" and Jon Jones & Jorge Masvidal's contract talk:

"If these guys want to sit out and retire right now, you don't have to fight. It's all good."

Watch full video: https://t.co/X49DWjsap5 pic.twitter.com/fvOAgGc8vj

— MMAFighting.com (@MMAFighting) June 7, 2020
What can be done?
The simple fact is that a lot of these athletes don't really have anywhere else to turn. Whilst other MMA promotions do exist, such as Bellator and Asia's ONE fighting championship, they have nowhere near the draw of the UFC. Most sports fans would struggle to name a handful of Bellator fighters. Dana White knows that there is no alternative for the majority of his roster. Whilst they may be getting underpaid in the UFC, it is still likely more than they would make elsewhere. Out of the long list of fighters who have had contract disputes, most have fought for the promotion again at some point. Whilst fighters going public with their complaints may put pressure on Dana White, the situation seems unlikely to change drastically any time soon. 
We hope you enjoyed 'The problem of fighter underpayment in the UFC'. Do you think the problem can be solved? Let us know!
Here's some more great UFC content to check out: