The Best Male Tennis Players of All Time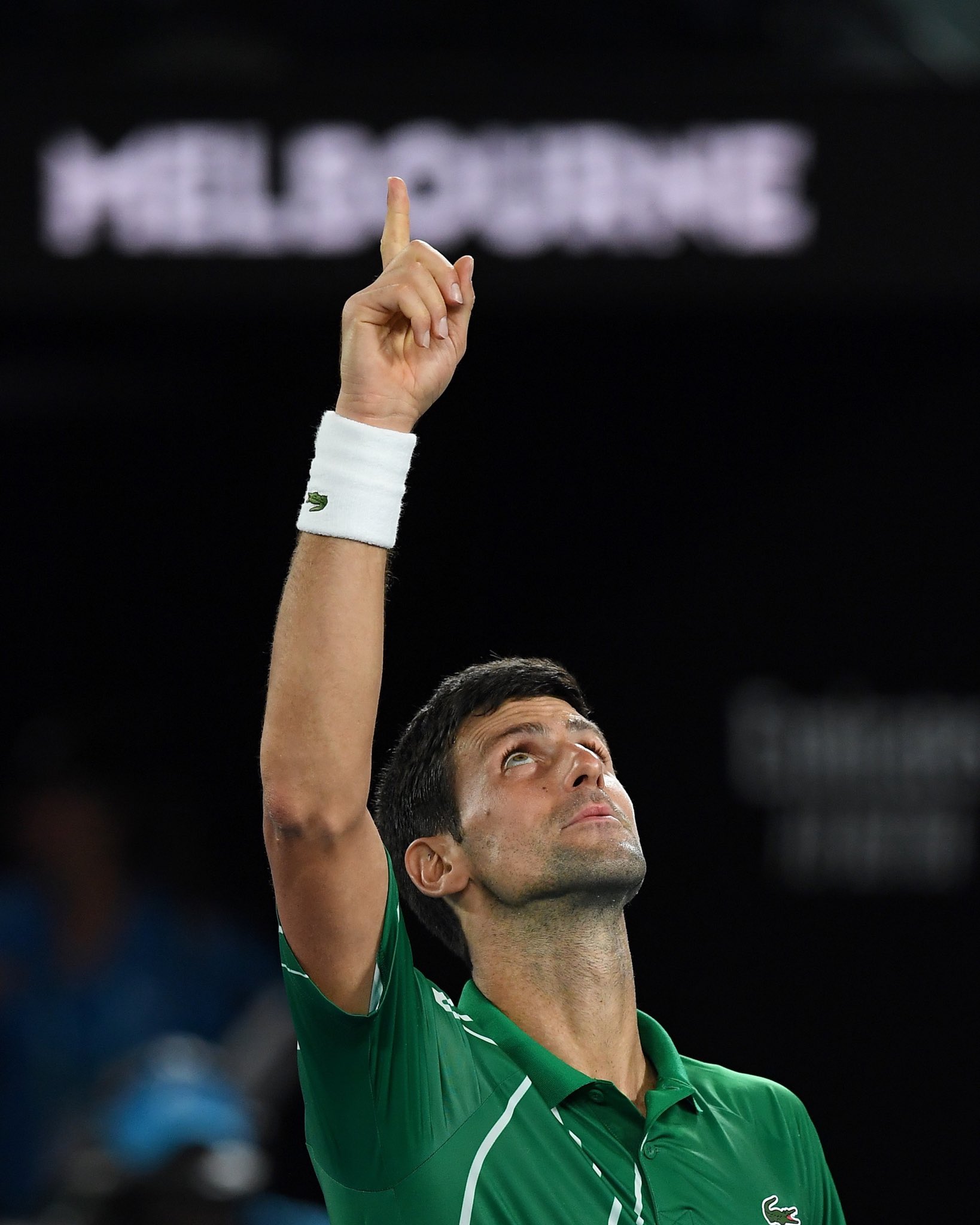 Who Was the Best Male Tennis Player of All Time?
The Best Male Tennis Players of All Time
Rafael Nadal equaled Roger Federer's grand slam record by winning the French Open last month. His joint record of 20 wins has sparked debate all over the world, as to who takes the mantle as the greatest tennis player of all time.
Over the course of many decades we have seen fantastic tennis players grace different courts all around the world. As they compete against each other for the world number one spot, it makes great entertainment for fans.
Many players have different areas of strength depending on the different surfaces. The Australian and US Open contain a hard surface, the French Open on Clay and Wimbledon on grass. With this taken into account, only the best tennis players can adjust to perform on each level of playing field.
We take a look at the top 10 male tennis players to have stepped foot on the court. From Jimmy Connors to Novak Djokovic, we countdown the best male tennis players of all time.
10. Andre Agassi
As one of the leading tennis players in the 90's, Andre Agassi deservedly makes his way into the top 10. The American professional had an up and down career spanning over 20 years, but was no doubt a very talented tennis player. He won 60 titles including eight grand slams, making him a very respected name.
Agassi was the first player to win a grand slam on three different surfaces in tennis history. He has an Olympic gold medal and also became the first to win all of the grand slams in one calendar year. His charismatic personality matched with his skillful tennis abilities making him one of the best, and most entertaining, tennis players in history.
??? pic.twitter.com/oxih2U6x9z

— Andre Agassi (@AndreAgassi) April 18, 2019
9. Jimmy Connors
Jimmy Connors dominated during the 70's and 80's until he retired in 1996. In 1974 he had an incredible record of 99-4 and won all three grand slams he entered for. He also holds the record still for the most ATP tour titles in history with 109, Federer is close behind with 103.
An impressive 268 weeks as number one in the mid 70's led to him being one of the greatest tennis players of that era. The longevity of his career makes him one of the most consistent players on this list. His confidence on the court was warranted by his success and Connors was a great personality within the tennis world.
This is what they tweeted for, this is what they want! @JimmyConnors' run to the US Open semifinals in 1991 would have been ? pic.twitter.com/i87D8q0JWK

— US Open Tennis (@usopen) October 26, 2020
8. Ivan Lendl
Perhaps more known in the modern day as coaching Andy Murray to a Wimbledon and US Open title, as well as the Olympic gold from 2012-2014. However, Ivan Lendl was a pretty good tennis player himself. The Czech often let his performances speak for itself and his matchup with fellow tennis stars like John McEnroe were exuberant to watch.
Hus huge serve, powerful forehand and physical fitness led to him being world number one for 270 weeks in the 80's. He also won eight grand slams, making him a dominant force to play against for his rivals. Lendl was hard to stop and obviously channeled his abilities into coaching following his retirement.
7. John McEnroe
Arguably the most controversial player on this list, John McEnroe does however let his game justify his actions. Placing his famous phrase "you cannot be serious" aside, his gracefulness and creativity on the court made him an unstoppable tennis player. He often fought with Bjorn Borg and Jimmy Connors for the number one rank.
His ability to hit a variety of shots on both hard surfaces and grass helped him win eight grand slams. His aggression and emotional behaviour on the court created a love-hate relationship with tennis fans. However his entertaining playing style matched his remarkable technique, making him a great player.
4⃣0⃣ years since first becoming No. 1 in the @FedEx ATP Rankings, John McEnroe remains inimitable, iconic, and fiercely relevant in the sport for which he transcended.

— ATP Tour (@atptour) March 3, 2020
6. Bjorn Borg
Unlike his flamboyant counter-parts, Bjorn Borg portrayed a calm, quiet and relaxed image making him a hard player to read. His level of concentration on the court, along with his agility and footwork made him one of the greatest players of his era. Had he played longer than 10 years, he might've been further up on this list.
When he retired at the age of 26, he had already won 66 career titles and 11 grand slam titles. This included five consecutive titles at Wimbledon as he dominated the late 70's. In the short time frame, there are not many players that could achieve as much as Borg did. Who knows what would've happened if he hadn't retired so early.
5. Rod Laver
The most commanding player in the 60's, Rod Laver would arguably be considered further up this list by many fans. He has won 11 grand slams, nine pro slams and 200 career titles– the most titles anyone has won in the history of tennis. The 'open' era didn't begin till 1968 when professionals could play in grand slam events, indicating Laver could've won many more major titles during his career.
He is the only player to have won every grand slam in a calendar year twice. Had Laver not been banned for five years during the 60's, he may have even rivalled Federer and Nadal for the most grand slam victories.
Thank you @AustralianOpen – what memories they are. Wishing I could be back this year and wishing all competitors in Paris a safe and successful tournament. It's wonderful to see Grand Slam tennis back on our screens once more. Best wishes @rolandgarros ? https://t.co/RzIFHrUzv6

— Rod Laver (@rodlaver) September 27, 2020
4. Pete Sampras
When he retired in 2002, Pete Sampras was considered by many as the greatest male tennis player of all time. It wasn't until the 'big three' came along that his title was rivalled. During his 14 year career he dominated the 90's. He won 14 grand slams and 64 career titles. However, he never won the French Open and often struggled on the clay surface.
The American was known for his powerful serve and fought during an era when there was a lot of competition. Players like Boris Becker, Andre Agassi and John McEnroe were common opponents. Sampras managed to finish number one at the end of the year a record six times, which is still yet to be beaten.
Who is the best tennis player in the World 2020?
3. Novak Djokovic
As we move into the top three greatest tennis players of all time, Novak Djokovic takes third place. World number one at the moment, he has only lost one match in all of 2020. The Serb has consistently been competing with the best players over the last decade, winning 17 grand slam titles and with a few more years left in the rank.
Djokovic has won 81 career titles and ten grand slams in the last five years. Playing this well in the same era as Federer and Nadal shows just how good he is. Novak has an unbelievable backhand and great fitness on the court. He is one of the best all-rounded tennis players on this list and it's only a matter of time before he rivals the top two spots.
Novak Djokovic will not play in Paris Masters but in Vienna: "I can win up to 500 points in Vienna as I didn't play there last year and there are also a lot of points available in London. (…) I want to go down in history as the world No.1 with the most weeks on top." pic.twitter.com/TSmZyXxFE7

— We Are Tennis (@WeAreTennis) October 22, 2020
2. Rafael Nadal
After winning the French Open last month (for a record 13th time), Rafael Nadal equaled the record for the most grand slam victories ever (20). The Spaniard has won 86 career titles and is known as the 'king of clay' for his results on the surface. The 34 year old is currently number two in the world rankings and is looking harder to stop each match.
His passion, commitment and power make him the second greatest tennis player of all time. Nadal is known for his fighting spirit and plays for each point with his life. If he didn't sustain as many injuries a few years back, Nadal could have rivalled the top spot and he has shown why he deserves to be this high up on the list.
View this post on Instagram
1. Roger Federer
The greatest male tennis player of all time is Roger Federer. He holds the joint-record for the most grand slams in history and has consistently dominated the court since he turned pro in 1998. The now 39 year old, also holds the record for the most weeks as number one (310). Between 2004-2008 he was number one for a consecutive 237 weeks- another record he holds.
His level of activity, even now, could allow him to continue to perform amongst the elite and rival them for his 21st grand slam. The Swiss is the best all-rounded tennis player and is an incredible athlete.
His elegance, skill and style on the court makes him delightful to watch, as he makes it look so easy. Federer's longevity is another reason why he is considered by many around the globe, as the greatest male tennis player ever.
We hope you enjoyed this article 'The Best Male Tennis Players of All Time'. Who do you think is the best male tennis player of all time? Let us know!
Read more on Tennis here:
[amazon_auto_links id="20048″]