Who are the Highest Paid Football Managers in 2021?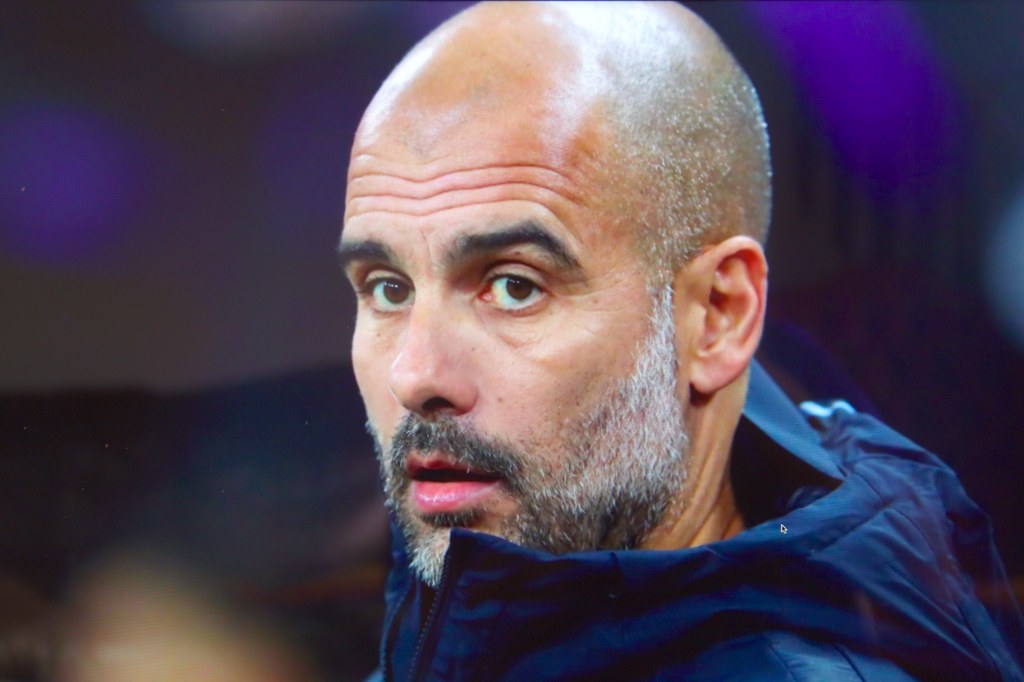 Highest paid football managers of 2020/21
Who are the Highest Paid Managers in Football?
It's an unforgiving job being a football manager. No matter their reputation, how many trophies they've won or how well their season is going, a string of bad results and all of a sudden the pressure is on. Furthermore, owners and chairmans are not renown for their patience. For instance, Chelsea legend Frank Lampard lasted just 18 months before Roman Abramovich sent him packing. Maybe no managerial sacking was as harsh as Claudio Ranieri at Leicester, who was fired just 9 months after he won that memorable Premier League title.
Despite the unrelenting pressure on the heads of these managers, it is also one of the most rewarding jobs. Just one of those rewards, is a huge sum of cash. We all know there is a lot of money in football, but not many of us know how much the top managers are paid (myself included). So without further ado, let's take a look at the highest paid managers in world football.
Pep Guardiola's last two weeks…

– Beat Jurgen Klopp 4-1 at Anfield
– Beat Jose Mourinho 3-0 at home
– Beat Carlo Ancelotti 3-1 at Goodison Park
– Beat Mikel Arteta 1-0 at the Emirates ?#ARSMCI pic.twitter.com/1HNwcWGfkg

— The Sack Race (@thesackrace) February 21, 2021
7. Jurgen Klopp (Liverpool) – €10.5m
Having recently been crowned as the Best FIFA Men's Coach, it might be a little surprising to see Jurgen Klopp this low down on the list. Famed for his high pressing style of play, and his emotional celebrations, Klopp began his managerial career at Mainz in 2001, following straight on from his 11-year playing career with the club. Klopp gained promotion into the Bundesliga for the first time in Mainz' career, expanding on that by qualifying for the UEFA cup soon after.
Klopp then took the reigns of Borussia Dortmund, where he won back-to-back Bundesliga titles, and nearly added a Champions League, losing to Bayern Munich in the 2013 final. He would, of course, win the Champions League with Liverpool in 2019, a season before winning the Reds' long-awaited Premier League title. Now, Klopp is facing his most challenging test, as Liverpool risk missing out on Champions League football for next season.
"I think we all agree, and I'm sure Pep would say that in a normal season for both teams, we would not be 16 points away"

Liverpool boss Jurgen Klopp believes in a normal season that the gap would not be as huge as it is, but accepts that is it the case pic.twitter.com/Pe4niy2hQ2

— Football Daily (@footballdaily) February 20, 2021
6. Antonio Conte (Inter Milan) – €11m
Renown for bringing back the 3-5-2 formation, and a questionable haircut, Conte is currently leading an Inter Milan resurgence, who currently sit atop Serie A, and are closer than ever to ending their decade long Scudetto drought. He twice achieved promotion to Serie A, first with Bari, and then later with Siena before getting his big break when Juventus came calling. Just like Ancelotti at Milan, Conte had had a long career at Juventus, spending 13 seasons at the club as a player.
Conte led the start of Juventus' recent dominance, winning the first 3 of their 9 successive Serie A title. After a short spell as Italy boss, Conte brought his famed defensive, counter-attacking play to England with Chelsea, winning the Premier League in his first season, and breaking a whole load of records along the way. Conte's Inter were the nearly-men in his first season, finishing runners-up in the Europa League, and losing out on the Scudetto by just a point.
Antonio Conte is elite. Inter will win the league this year (4 points clear after beating AC today) meaning he's won 5 titles in his last 7 seasons of domestic football. Love him. pic.twitter.com/DbNtdbgeS0

— Rory Jennings ? (@Chelsearory) February 21, 2021
5. Zinedine Zidane (Real Madrid) – €12m
Zinedine Zidane is one of the finest players to ever grace the beautiful game. He won it all in football, including 3 FIFA Player of the Year Awards, and the 1998 Ballon d'Or. Considering how good he was as a player, it's remarkable that people are debating whether he is a better manager than he was a player!
Whilst in charge of Castilla, Real Madrid's youth team, Madrid chose to replace Rafa Benitez with Zidane midway through the 2015-16 season. It would end up being one of the finest decisions in Real Madrid's recent history. Since it was rebranded in 1992, no-one had ever won back-to-back Champions Leagues. Then Zizou came along and won 3 on the trot. In fact, he averaged a trophy every 17 games during his first spell as manager. He's finding his second spell a bit tougher, as he struggles to bring the Champions League back to an ageing Madrid side.
Real Madrid in big games this season:

• 3-1 vs Barcelona.
• 2-0 vs Atletico.
• 1-0 vs Atalanta.
• 2-0 vs M'Gladbach.
• 2-0 vs Inter Milan.
• 3-2 vs Inter Milan.
• 1-0 vs Sevilla.

Zidane deserves credit. pic.twitter.com/EXFDL3Dbup

— TC. (@totalcristiano) February 24, 2021
4. Fabio Cannavaro (Guangzhou Evergrande) – €12m
Perhaps the only outlier on this list, Cannavaro has benefitted from the big money of Chinese football. The 2006 Ballon d'Or winner is regarded as one of the greatest centre-backs of his generation, reaching the peak of his power when he lifted the 2006 World Cup with Italy.
He has spent his entire managerial career in Asia, with his only stint outside of China being a 4-month spell with Al Nassr. Having won promotion to the Chinese Super League with Tianjin Quanjian, since 2017 he has been in charge of Guangzhou Evergrande, during which time he has lifted the Super League trophy in 2019. Having enjoyed a successful career in China, could Cannavaro make his way back to Europe as a manager in the future?
Fabio Cannavaro has been given a very unusual vote of confidence by Guangzhou Evergrande.

More here ? https://t.co/qjxoODUzR8 pic.twitter.com/yixnihcdbb

— BBC Sport (@BBCSport) November 4, 2019
3. Diego Simeone (Atletico Madrid) – €15m
The eccentric Argentine takes the honour of being the longest current serving manager on the list, having held the reigns at Atletico Madrid since December 2011. He acclaimed legend status with the club as a player, helping them to win the La Liga and Copa del Rey double in the 1995-96 season. Following successful managerial spells with Estudiantes and River Plate, Simeone eventually made his way back to Atletico Madrid, where he won the Europa League in his first season.
Since then he has added another Europa League and a La Liga title, disrupting the Barcelona-Real Madrid period of dominance, and sees his side currently top of La Liga, favourites to lift the title again. He is renown for favouring a solid defensive style, with Jan Oblak keeping the most clean sheets in 4 of the last 5 seasons. However this has recently drawn criticism in England, with fans dubbing them the 'Spanish Burnley' following their recent tie with Chelsea.
Atletico Madrid are playing 6-3-1 during a home leg.

They're the Spanish Burnley. ? pic.twitter.com/x0ZqkNfcq1

— Soccer Memes (@SoccerMemes) February 23, 2021
2. Jose Mourinho (Tottenham Hotspur) – €17.5m
No surprise to see the Special One on this list, who seems to attract trophies wherever he goes. Amazingly, Jose was never a great player, playing only a handful a top-flight games before focusing on coaching. Initially working as a translator at various clubs including Barcelona, Mourinho got his first sniff as head coach in his native Portugal. After winning the Champions League in 2004 with Porto, announcing himself to the world, Mourinho joined the recently cash-injected Chelsea, and immediately brought success with back-to-back Premier League titles.
He scored a second Champions League with Inter Milan, before winning titles with Real Madrid, and again with Chelsea. Jose then secured a cup treble with Manchester United, where he famously claimed that finishing 2nd in the league was one of his greatest accomplishments. Now at Tottenham, Mourinho has struggled to implement his favoured defensive nature, with Spurs currently sitting 9th in the table. Despite regularly being labelled as playing negative, 'anti-football', Mourinho does hold a number of impressive records, including the longest unbeaten home run, spanning 9 years.
Mourinho on Dane Scarlett: "Dane has incredible talent. I don't want to speak too much because tomorrow I arrive and the kids' boss is going to kill me. He will be 17 next month and I want him to be part of the first-team squad next season. He is going to be very good." #THFC

— Jonathan Veal (@jonathandveal83) February 24, 2021
Highest paid manager in Europe 2021
1. Pep Guardiola (Manchester City) – €23m
No shocks then that the mega-rich, Dubai backed Manchester City went all out to secure arguably the best manager in all of football at the moment, subsequently seeing him top the list of highest paid football managers. Nothing less than a Barcelona legend, Pep spent 11 years as a player during Johan Cruyff's 'Dream Team', where they won the 1992 European Cup and 4 consecutive La Liga titles. After a successful audition as B team manager, Pep enjoyed immediate success, winning the sextuple in his first season, and overseeing one of the finest teams of all time in his 4 years as Barca boss.
Following another dominating spell where he won the Bundesliga in each of his 3 years at Bayern Munich, Guardiola is currently enjoying his longest spell as a manager at Manchester City. After a tough first season, Pep then won consecutive Premier League titles. In doing so, Manchester City became the first Premier League centurions. Man City are on a very impressive 20 game winning run, and whilst they are running away with the league, fans are hoping that this will finally be the season that the Champions League comes to the Etihad.
Pep Guardiola's Man City are coming for Bayern Munich's crown ? pic.twitter.com/eVNoOurOJ0

— ESPN FC (@ESPNFC) February 25, 2021
We hope you enjoyed this article 'Who are the Highest Paid Football Managers?'. Which of these rich and successful managers is your favourite? Let us know!
Read more on football here: