The highest paid managers in world football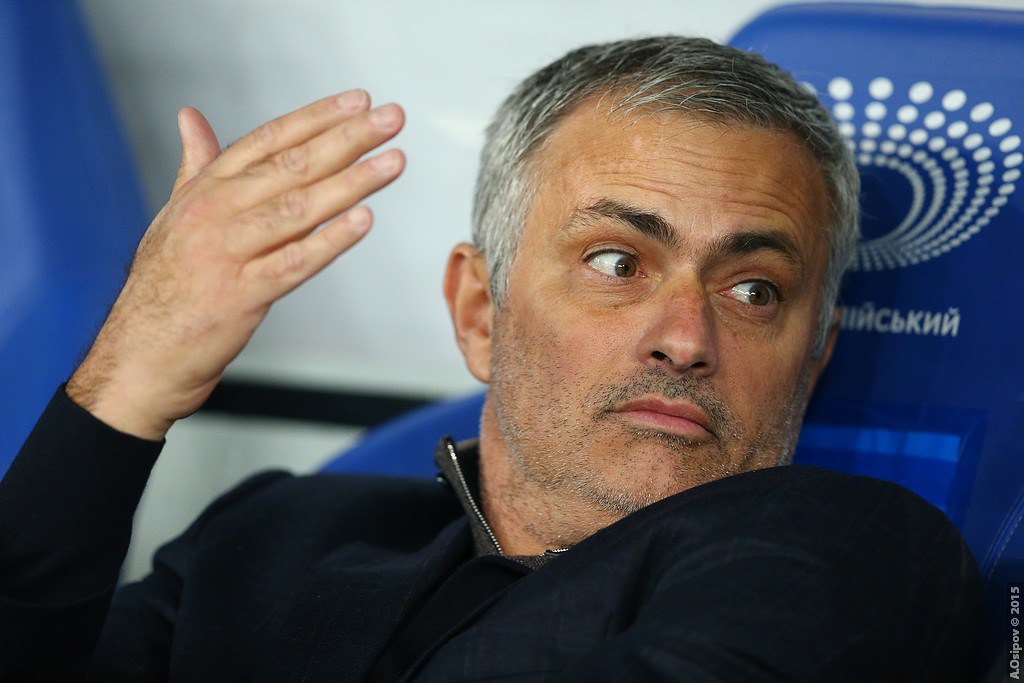 The highest paid managers in world football 2020
2020 has seen some top managers take over the world of football. Many clubs in the top 5 European leagues are producing and signing elite managers to help take their club into new heights. Most of the time however, this comes at a price.
The Premier League alone has some of the most elite coaches in the world. The likes of Pep Guardiola, Jose Mourinho, Jurgen Klopp and Carlo Ancelotti all operate in England. As well as new and fresh managers like Frank Lampard, Mikel Arteta and Scott Parker.
Across Europe, 2020 has also seen a variety of new faces. Ronald Koeman took over Barcelona after the sacking of Quique Setien, Andrea Pirlo took the role at Juventus and former Bayern boss Niko Kovac signed for Monaco.
Bringing in the best managers to win their club trophies often costs a hefty fee, as does releasing a manager. We take a look at the estimated highest paid managers in world football over the course of 2020.
5. Jose Mourinho – Tottenham Hotspur – €23m a year
Otherwise known as 'the special one', Jose Mourinho took over at Tottenham last November. They sacked Mauricio Pochettino following a bad start to the season, and chairman Daniel Levy needed to make a big statement. What bigger than Jose Mourinho.
Jose was shockingly given the boot at his last club Man United, after winning the Europa League, League Cup and finished second in the table. However in similar fashion to Pochettino, his poor start to the 2017/18 season saw him get the sack.
Jose has won an enormous 33 major trophies during his career, including spells at Porto, Chelsea, Inter Milan and Real Madrid and has also been named world's best coach four times. In previous years, he has been further up on this list in terms of earnings however since joining Spurs Mourinho has earnt less.
The Portuguese manager reportedly earns around €23m a year, which is still a high amount compared to others. Companies like Adidas and Hublot are just some of his engagements, as well as regularly appearing on Sky Sports as a pundit before he took the Spurs job.
4. Jurgen Klopp – Liverpool FC – €24m a year
Liverpool's club hero, Jurgen Klopp is a fan favourite in Merseyside. Since arriving in 2015, he has won the Champions League and brought them their first league title in 30 years. Liverpool cruised to their first Premier League trophy after only losing three league games last season.
The German has fulfilled his promise to restore the club as a European giant once again and has been a hit in the Premier League. Previous spells at Borussia Dortmund saw him win the Bundesliga twice as well as their domestic competition, the DFB Pokal.
So far this season, it hasn't been as plain sailing as the last. A heavy 7-2 defeat from Aston Villa and injuries to Virgil Van Dijk and Fabinho, have left them struggling defensively. Nevertheless, the Reds are still favourites to retain their title this year.
He was deservedly offered a new contract extension in December 2019, with his deal now having been extended to 2024. Klopp now earns around €24m a year including endorsements. Companies like Adidas, Nivea, Phillips and of course Erdinger (a German beer company) are examples of sponsors he is involved with.
"This group is so special, I don't have enough words for it, so this is just another challenge for us. Deal with it, that's what we do."

Without fans at Anfield and with a congested fixture schedule, Jurgen Klopp is still aiming for Champions League excellence with Liverpool 🗣 pic.twitter.com/ybAbt2JfUm

— Football on BT Sport (@btsportfootball) October 27, 2020
3. Pep Guardiola – Manchester City – €27m a year
The third and highest paid Premier League manager on this list is Pep Guardiola. The Manchester City boss has impressed in England and is considered by many to be one of the best tactical managers in the world. His success at Barcelona, Bayern Munich and now Man City is further evidence to prove this.
The Spaniard has achieved every domestic title in England and has a large trophy cabinet. He has won 27 major trophies, including two Premier League titles, one Fa cup and three consecutive league cups. His only downfall in England is his failure to impress in Europe, as he still searches for his first Champions League trophy with City.
Like Liverpool they have had a rocky start to this Premier League campaign and have had a lot of defensive issues. Having spent just under £400m on defenders since arriving in 2016, Pep still is yet to find any solutions to stop their frailties at the back.
Having been the highest paid manager in the world previously, he has now dropped down on the list. Pep's contract with City expires next summer and he is still yet to negotiate an extension. He reportedly earns round €27m a year, with endorsements such as Puma and Nissan included.
Never forger your working tools#pumaking pic.twitter.com/b65DbcWkLL

— PepTeam (@PepTeam) October 19, 2020
2. Antonio Conte – Inter Milan – €30m a year
After leaving Chelsea in 2018, where he won the premier league in his first season, Antonio Conte joined Inter Milan. He signed a huge contract with the Italian giants and also received a nice pay-out from his former club after he was sacked.
Since taking over at Inter they finished second in the league, just one point away from eventual champions Juventus. He was re-united with former player Romelu Lukaku and has transformed him into a scoring machine again. As Inter try and restore their status as a European giant, Conte is shaping up to be the man for the job.
He will be looking to end Juventus' domination in Italy after they have won nine straight league titles in a row. So far this season they have got off to a steady start, but fans will hope they can pick up the momentum domestically and in the Champions League.
Conte will reportedly earn around €30m this year, thanks to his pay-out, wages and endorsements added onto that.
1. Diego Simeone – Atletico Madrid – €40.5m a year
The highest paid manager in world football at the moment is Diego Simeone. The Atletico Madrid boss earns a reported €40.5m a year through his current contract and endorsements. The fiery Argentine has been in Spain since 2012 and has become a household name in the capital and around the globe.
By implementing a defensive approach to his teams game, they utilise their opponents weaknesses and catch them on the break. He has won the La Liga title, Spanish cup and two Europa leagues, as well as reaching the 2014 Champions League final. In a league that is dominated by Spanish giants Barcelona and Real Madrid, Simeone and his squad have competed well.
Diego is also paid a generous amount for his success at the club. Although they haven't progressed much in recent years, they have kept their faith in the Argentine. It is said that he earns almost twice as much as his Real Madrid counter-part Zinedine Zidane and more than many other top players around the world.
As the face of Atletico Madrid, they have adopted Simeone as part of their brand and he continues to transform their image. Although to many his pay slip may seem excessive, he has definitely justified his price tag through his achievements at the club.
We hoped you enjoyed this article 'the highest paid managers in world football'. Who do you think should be the highest paid manager right now? Let us know! 
Read more on football here: