Golden Boy 2020: The shortlist, favourites and predictions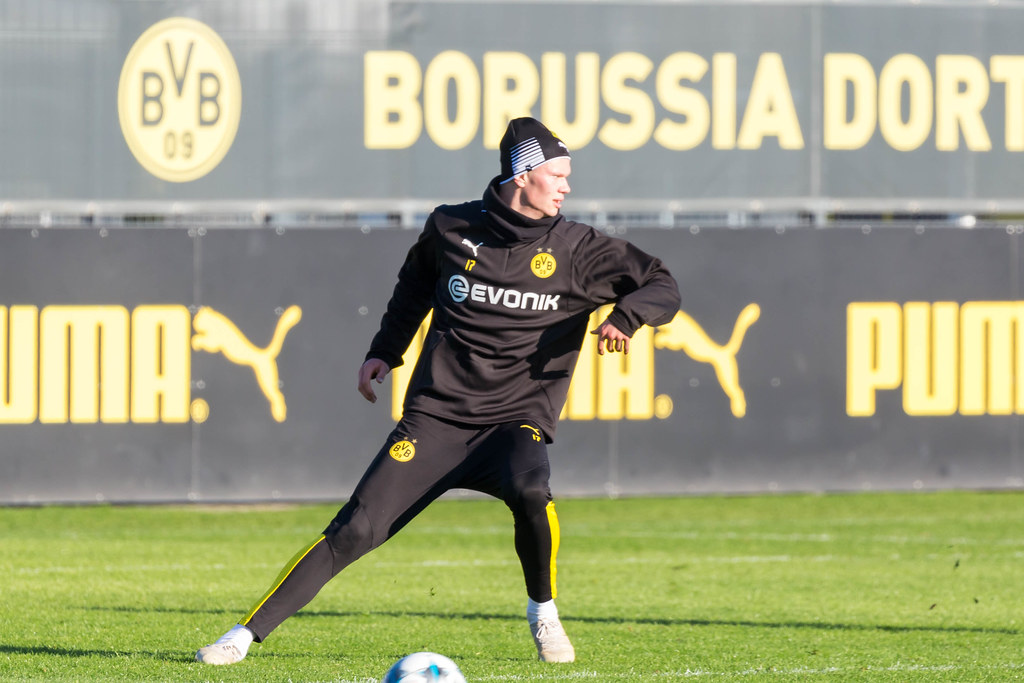 Who will win the Golden Boy 2020 Award?
The Golden Boy is an award given to the best young footballer of the year, as perceived by sports journalists. The player that has impressed the most over the calendar year will have the honour of receiving the award. It is usually an indication that they will be the next superstar to impact the game of football.
The nominees must be under 21 years of age and must play in a European nation's top tier. After starting in 2003, many world class footballers have gone on to win the award. Lionel Messi, Paul Pogba and Kylian Mbappe are just a few names that have taken home the prize.
After the shortlist was announced for this year's nominees, once again we see some familiar faces. In an age where we are seeing the last of footballing greats like Lionel Messi and Cristiano Ronaldo, fresh talent is beginning to emerge from the surface.
Lionel Messi winning the European Golden Boy trophy back in 2005 🏆 pic.twitter.com/Iumxd5UBpi

— Goal (@goal) October 15, 2020
But who will end up taking home the prestigious award? More importantly, will they be able to live up to their name, like we have seen with so many previous successors before?
The 20 man shortlist
Premier League nominees:
Bukayo Saka (Arsenal/England)
Callum Hudson-Odoi (Chelsea/England)
Ferran Torres (Manchester City/Spain)
Phil Foden (Manchester City/England)
Mason Greenwood (Manchester United/England)
Fabio Silva (Wolverhampton Wanderers/Portugal)
La Liga nominees:
Ansu Fati (Barcelona/Spain)
Sergino Dest (Barcelona/United States)
Rodrygo (Real Madrid/Brazil)
Vinicius Junior (Real Madrid/Brazil)
Bundesliga nominees:
Alphonso Davies (Bayern Munich/Canada)
Erling Braut Haaland (Borussia Dortmund/Norway)
Jadon Sancho (Borussia Dortmund/England)
Serie A nominees:
Dejan Kulusevski (Juventus/Sweden)
Sandro Tonali (AC Milan/Italy)
Ligue 1 nominees:
Jonathan David (Lille/Canada)
Mitchel Bakker (PSG/Netherlands)
Eduardo Camavinga (Rennes/France)
Rest of World nominees:
Ryan Gravenberch (Ajax/Netherlands)
Dominik Szoboszlai (RB Salzburg/Hungary)
The shortlist for the 2020 Golden Boy award ✨ pic.twitter.com/tTogku2pfz

— B/R Football (@brfootball) October 15, 2020
The Favourites
In terms of individual performances throughout the whole season, it is hard to pinpoint who the winner will be. The award is based on the success and displays of the player and therefore team accolades may not be a large indicating factor.
Players like Alphonso Davies won treble with his club Bayern Munich last season and played outstanding in each competition. However, it's possible he could be overlooked by the likes of Jadon Sancho, Erling Braut Haaland, Ansu fati or Mason Greenwood who all excelled in their attacking roles this calendar year.
Jadon Sancho lit up the Bundesliga last term scoring 17 goals and producing 17 assists. He has a phenomenal amount of goal contributions at only 20 years old, which puts him as one of the favourites to win the award.
His teammate Haaland also got off to a flying start in Germany after signing in January. He scored 13 goals in 15 appearances in the league and 10 goals in eight matches in the Champions League. It's safe to say he left his mark on football in 2020.
One of the youngest members on this list, is Spanish international Ansu Fati. The 17 year old is the youngest ever scorer for his club, country and in the Champions League, rounding off an amazing year for him.
The Premier League and England have the most names on the shortlist. One of the stand out performers this year from the Prem is Mason Greenwood, who has come into his own at Manchester United. Alongside top players like Marcus Rashford and Anthony Martial, Greenwood bagged 10 goals in his first full season at the club.
With so many exciting talents on the shortlist, it is the stand out performers who are the favourites to be the next Golden Boy.
Previous Winners
With this award comes huge amounts of pressure to succeed. Previous golden boys have gone on to become some of the best footballers in the world. It is no surprise that the winners are granted with much respect when playing on the football pitch.
The most notable winner was Lionel Messi in 2005, arguably the best footballer ever. From winning this award he has gone on to score 635 goals for Barcelona, with 279 assists. 10 league titles, six Ballon d'Ors and four Champions Leagues later, he has cemented his position as one of football's greats.
Bright English talent like Wayne Rooney (2004) and Raheem Sterling (2014) have both won the award and gone on to do great things for their clubs. Seeing role models like them, may influence the current England youth to achieve great things, such as; Foden, Greenwood, Saka, Sancho and Hudson-Odoi.
More noticeably, last years winner did not feature in the 2020 shortlist. Portuguese forward, Joao Felix picked up the award after impressing for Benfica, before moving to Atletico Madrid for a whopping £113m. However, some may say the 20 year old has struggled in Spain so far, but no doubt has a bright future.
There are also some players that haven't gone on to do as well as expected. Manchester United's Anderson won it in 2008 but slowly dropped off the radar after falling out of favour under manager Sir Alex Ferguson.
Alexandre Pato is another example. He won the award the year after in 2009 and was a world class striker for AC Milan at the time. However injuries held him back and he returned to Brazil when he was just 24.
With the heaps of pressure mounting on golden boy winners to succeed, there are some that fail to impress.
Every single Golden Boy winner 👶 pic.twitter.com/xm0LWAH3Wo

— Goal (@goal) October 15, 2020
Who Will Win?
Having looked at the favourites to win this years Golden Ball award, the race is wide open. many would suggest that Jadon Sancho is the frontrunner to be the 2020 winner due to his contributions on the pitch and the impact he has made over the last few seasons.
As a result, Sancho has had interest from a variety of elite clubs this year including Manchester United and Real Madrid. His creativity, vision and ability to play on the ball makes him a huge threat to the opposition when playing. If he can find his feet in the national team, Jadon could be a hard player to stop in the upcoming international tournaments as well as on a domestic level.
Players like Haaland, Fati and Alphonso Davies also have a big chance to scoop up the award after bursting on the scene and impressing at their clubs. It could even be possible we see underdogs Eduardo Camavinga or Phil Foden make their way to the top of the shortlist.
The award is set to be revealed on December 14th, as journalists from all over Europe vote for their best young player of the year.
We hoped you enjoyed this article 'Who will win the Golden Boy 2020 Award? The shortlist, favourites and predictions'. Who will win the Golden Boy 2020 Award? Let us know! 
Read more on football here: