The Best 2020/21 Football Kits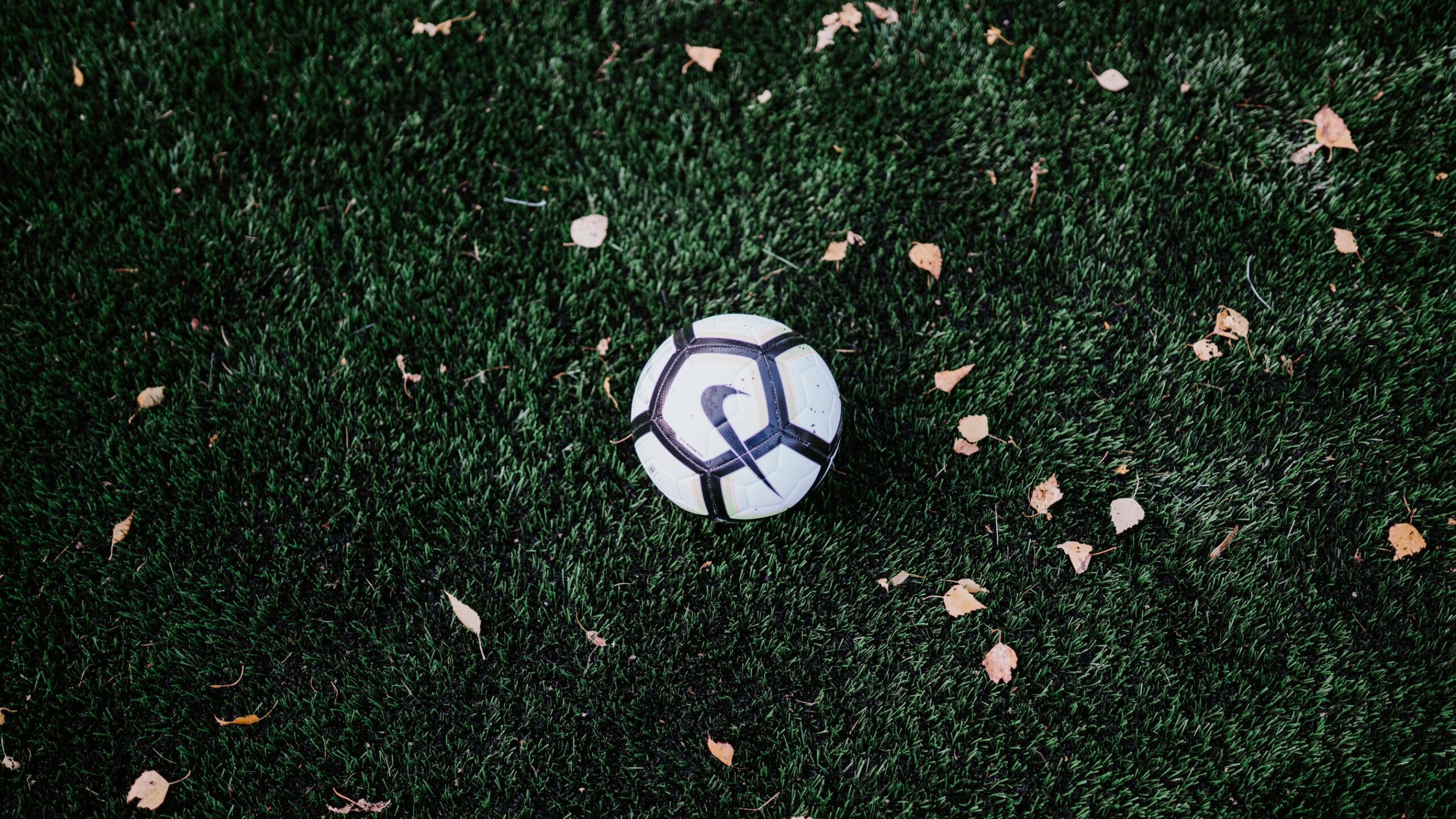 The Best 2020/21 Football Kits
The 2020/21 football season is now well underway, and as usual, clubs have now released their fresh new home, away and third kits for the new season. The likes of adidas, Nike, Puma, and countless other kit designers have been busy at work attempting to create jerseys that fans will be dying to get their hands on. Although some manufacturers haven't been quite so imaginative, such as Puma when creating the Crystal Palace kits…
There are a number of lovely jerseys to drool over this season however, and not just from England, but from all over the world. I have tried my best to narrow down the 10 best designs, apologies if your team hasn't made the cut!
Crystal Palace's new kits. 🦅 pic.twitter.com/4oABVb3qDw

— Football Tweet (@Football__Tweet) August 7, 2020
10. Benfica – Third (Adidas)
Current price – £69.95
I must admit, at first I questioned whether I loved or loathed this jersey. After much consideration, I think it is a very classy kit indeed. It's a predominantly white kit with a black and gold trim, colours which are difficult to screw up, however I don't think they could have made this kit much better if they tried. In particular, I'm a big fan of the black and gold version of the badge. It all just works.
Ready For Benfica 🆕 👕@adidasfootball #Createdwithadidas pic.twitter.com/DUv4hEp4eR

— SL Benfica (@SLBenfica) September 18, 2020
9. Flamengo – Away (Adidas)
Current price – £69.95
Moving away from Europe briefly, attention turns to Flamengo in Brazil, who again alongside adidas, have released a beauty of an away kit. The club's traditional black and red colours feature predominantly against a white background, with the pattern across the chest highlighting the club crest in the middle.
Shirt Alert: Here's the new Flamengo away kit by Adidas

What do you think?#Flamengo pic.twitter.com/rHykomwemE

— Classic Football Shirts (@classicshirts) May 6, 2020
8. Juventus – Away (Adidas)
Current price – £69.95
Simple but classy summarises this Juventus away strip perfectly. Just two colours feature, a dark, almost royal blue dominates, with an aluminium shade to accompany it. Adidas haven't tried anything drastic here, emphasising the 'beauty in simplicity' as they put it.
Introducing the new Juventus away kit 👕 pic.twitter.com/1k3CeEXTJv

— B/R Football (@brfootball) August 7, 2020
7. Marseille – Away (Puma)
Current price – £65.00 
Puma have released a beauty of an away shirt for French side Marseille. The traditional light blue colours feature as a trim against the dark blue jersey. But the main talking point is the collection of houses that adorn the entirety of the front of the shirt. Inspired by the neighbourhoods of Marseille, the kit represents the vibrancy of the city.
Marseille's away kit for next season includes a bunch of houses on them. (RMC) pic.twitter.com/Z4R1Ub4eXK

— Get French Football News (@GFFN) June 4, 2020
6. Barcelona – Home (Nike)
Current price – £69.95
Barcelona ditched their famous stripes last season, instead opting for a chequered pattern. An awful kit choice reflected a disappointing season for Los Culés, but they have bounced back with a much improved style. Gold seems to be in fashion this year, as the blue and red stripes are separated with a gold trim. Barca will be hoping this kit can inspire them to fare much better than last season.
Barcelona have dropped their new home kit for next season 🤩 pic.twitter.com/HUg6EsiJeB

— ESPN FC (@ESPNFC) July 14, 2020
5. Juventus – Home (Adidas)
Current price – £69.95
Adidas dropped the ball last year when they ditched the famous black and white stripes of the Old Lady. However, they have more than made up for it with an incredibly impressive number for the upcoming season. They've returned to the traditional stripes in 'bold brush strokes', with the sponsor, kit logo, badge and adidas stripes in a beautiful gold colour. Well done adidas.
Juventus' new home kit has officially arrived 🤩 pic.twitter.com/p839jtGA4k

— Goal (@goal) July 30, 2020
4. Bordeaux – Away (Adidas)
Current price – £69.95
Bordeaux have partnered with adidas this season, and have come straight out the blocks with a fantastic away kit. The white kit features a gold rest and adidas logo, with dark red stripes and a delicate pattern of the two colours on the sleeve. If the kit sponsor wasn't so big, it could have been even higher on the list.
Bordeaux has released their first Adidas kits.

The iconic home kit has a faded navy blue design.

The away kit is very classy. I like what Adidas is doing with the standard designs and play with them a little bit. pic.twitter.com/P0VNmlPkBf

— The Kit Guru (@FCKitGuru) July 22, 2020
3. Arsenal – Third (Adidas)
Current price – £64.95
Arsenal made headlines when they announced their marble-inspired away kit, however I think this third kit blows the away shirt out the water. A bright orange trim reflects on the dark blue background, symbolising the north London skyline, and football under the lights of the Emirates stadium. As a Chelsea fan it pains me to say this, but Arsenal have released a beauty of a kit here.
#AFC | The Arsenal 2020/21 Third Shirt, set to officially release very soon.

Via @Footy_Headlines pic.twitter.com/8lUva0DV3s

— Chris Davison (@cdavison_afc) September 9, 2020
2. Ajax – Away (Adidas)
Current price – £69.95
They say that actions speak louder than words. Well when I saw this Ajax kit, I instantly bought it; that's how highly I rate it. The striking light blue colour features a stunning geometric design. Ajax have made a habit out of designing stunning kits that everyone wants to buy, but this one exceeds even their high standards.
Ajax have dropped their new away kit for the 2020/21 season.

(📸 @AFCAjax) pic.twitter.com/D02pC2JCNG

— B/R Football (@brfootball) June 11, 2020
1. Man City – Away (Puma)
Current Price – £65.00
If ever a kit deserved a standing ovation, it's this one. The black kit is adorned with a stunning graphic paying homage to Mancunian culture through the city's architecture, landscape, music and arts. On top of that, the gold-ish trim colour compliments the design perfectly, resulting in a jersey which is more than pleasing on the eye. City will be hoping that this kit can spur them on to win back the Premier League.
*All jersey prices are taken directly from the official kit supplier websites (Correct pricing as of October 2020.)
Manchester City drop their new away kit for 2020/21 pic.twitter.com/LFE4ca5x1J

— B/R Football (@brfootball) August 3, 2020
We hope you enjoyed this article 'The Best 2020/21 Football Kits'. What is your favourite football kit released for the new season? Let us know!
Read more on football here: