PPV Box Office: Why you should not pay for Premier League matches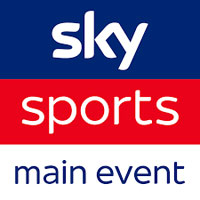 Premier League fans told to pay £14.95 for non-televised fixtures
PPV Box Office: Why you should not pay for Premier League matches
The coronavirus pandemic has restricted access to stadiums for fans, causing a fall in attendance for the Premier League. Unfortunately, this has given Sky Sports and BT Sport the opportunity to pick out of our wallets again.
In order to watch non-televised games, both television companies are having fans pay a ridiculous £14.95 for each game in order to support clubs who are unable to receive any matchday income. Clubs receive support from the scheme, given the impact of COVID-19. But it is also unfair to ask us fans to flash even more funds to watch our loved sport.
We still have to pay for both BT Sport and Sky Sports (NOW TV) in general omitting this new scheme. The cost for both services together is £58.99 a month. If you were to calculate this over the course of an entire season, this would cost fans a whopping £530.91.  Now add the new £14.95 for each non-televised game every weekend depending on their schedule. Why is this deemed okay?
In the US before lockdowns and restrictions set everything into an abrupt halt, NBC Sports offered a Premier League pass for an entire season only costing $39.99 (£30.91). The Premier League is played within the United Kingdom, not the US. If it is significantly cheaper elsewhere, there is no reason for this to not apply to us too.
@SkyUK I am paying for sky sports and most premier league games are on and now you charging sky box office prices to watch some of them? Nice one….time to review my subscription

— olivier certain (@oliviercertain) November 2, 2020
@premierleague Crystal Palace v Leeds United next Saturday is once again on BT Sport Box Office. 3 games on the trot. That's the best part of £45.00 – So Far !. Really not fair during these unprecedented times. Shame on the Premier League and BT and Sky.

— Mike59 (@Mike5915613631) November 2, 2020
Acts as such from companies televising football and other sports, will only encourage people to continue sharing and illegally streaming events to fans across the world. The more money Sky Sports and BT Sport earn from the pay-per-view (PPV) payments, the more they will continue to believe that it is acceptable to charge lump sum amounts.
What you can do to stop this:
It is currently understood that Premier League clubs are considering scrapping PPV, so hit the scheme where it hurts. If you stop paying, there will be no reason for this to continue leaving these companies with the inevitable decision to abolish this.
Fans have no access to football grounds, and this is completely out of their control. It may hurt to miss a few Premier League games on the weekend, but if it grants easier access and affordable fees to view why not try?
We hope you enjoyed this article 'PPV Box Office: Why you should not pay for Premier League matches'. Do you agree with paying £15 for Premier League matches? Let us know!
Read more on football here: