Premier League: Why there is hope for Fulham this season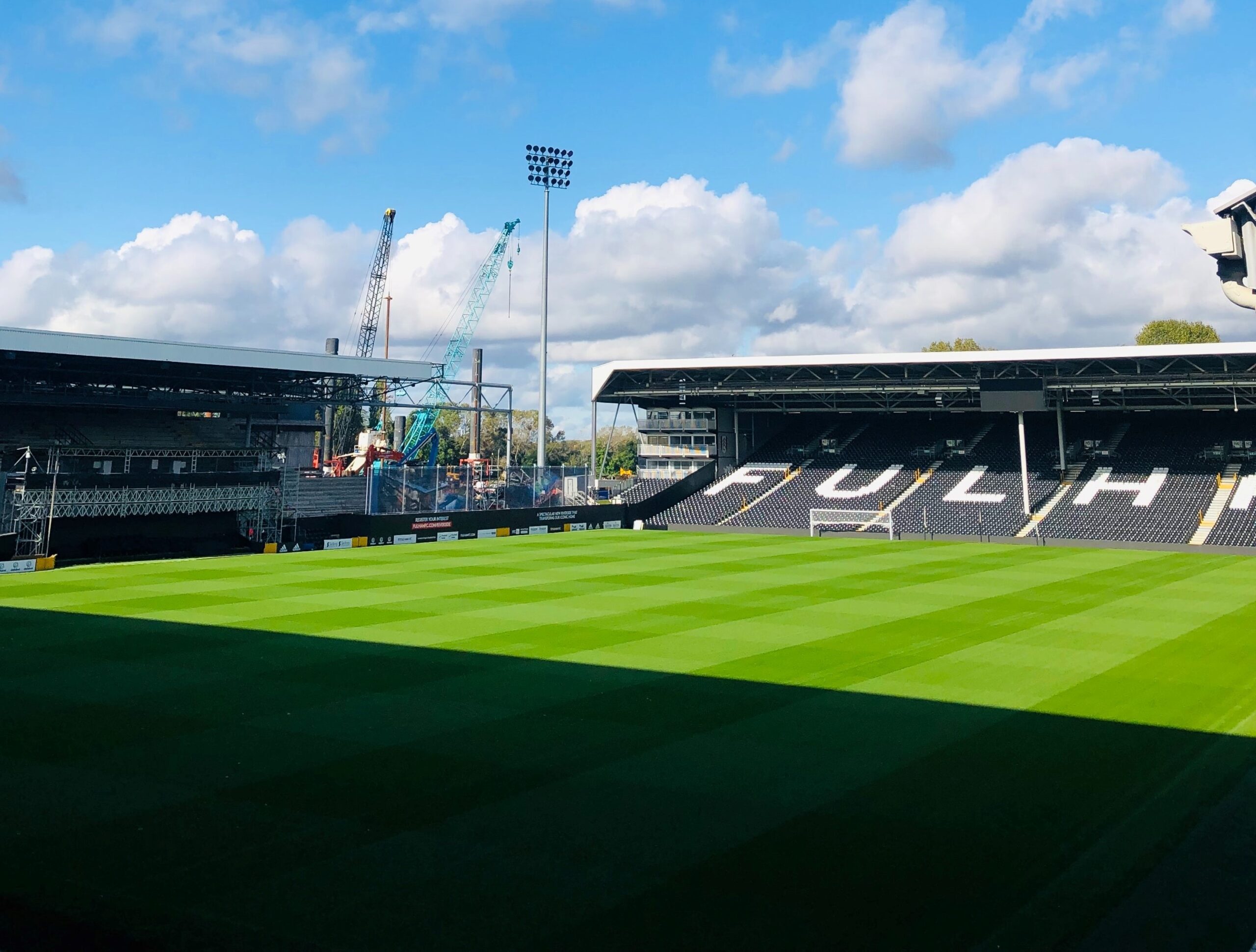 Premier League: Why there is hope for Fulham this season 
A rocky start to Fulham's 2020/21 Premier League campaign has left them 17th in the table, just above the relegation zone. One win and one draw in their last seven games leaves manager Scott Parker with more questions than answers. Along with other factors, Fulham's return to the top flight hasn't been smooth sailing.
With the quality of players at their disposal, Fulham should be a team that are performing well week in and week out. After a 2-0 win against 18th placed West Brom at the weekend, things are beginning to turn around.
With a relatively young squad and a young manager, there is hope for a bright future at their club. Having said that, it is imperative that they avoid the drop this season to prevent losing the precious revenue that comes with the Premier League.
With their season looking to be on the up, improvements are beginning to show. Although it may not seem it at the moment, with 31 matches still to be played, there is plenty of hope for Fulham fans over the course of this campaign.
Signs of progression
In Fulham's first couple of games, they no doubt struggled. Losses to Arsenal, Leeds and Aston Villa in the first three gameweeks created turmoil and unrest within the team. Owner Tony Khan took to twitter to apologise to their fans over a poor run in form, which only led to friction between him and the manager.
Since then however, there have been small signs that Fulham are a team ready to compete in this division. Their recent matches are evidence of this.
Albeit not picking up many points, they have performed well as a team and are working hard to turn their situation around. This did however, include two losses including 1-0 to Wolves and a tough 2-1 loss against Crystal Palace.
Nevertheless, their draw against Sheffield United, which they should've won, and a good win against West Brom highlighted that they are here to fight in the Premier League.
It is likely they will struggle over the next few fixtures with a hard run of games. West Ham, Everton, Leicester, Man City and Liverpool will not give fans much to be hopeful for. But this will only motivate Parker's players to work harder on the pitch.
In a league as tough as the English top flight, you have to win games and get points on the board to stay up. At the moment that is Fulham's biggest worry. Luckily for them, teams nearby are also struggling to find points.
First win, clean sheet, and a screamer. 👍

How's your Monday night?#FULWBA

— Fulham Football Club (@FulhamFC) November 2, 2020
New Signings
After Fulham's owner said that they will invest in players before the end of the transfer window, he delivered on his promise. Three deadline day signings including Chelsea's Ruben Loftus-Cheek and Lyon's Joachim Andersen on loan and Tosin Adarabioyo on a permanent deal.
Fulham have made other impact signings over the summer as well. Players like Ademola Lookman, Alphonse Areola, Antonee Robinson and Ola Aina have all benefited the team. An owner willing to invest and a manager determined to win, gives Fulham the right mentality going forward.
Their most notable signing, a loan deal for Loftus-Cheek, has yet to make a huge influence in the Fulham set up. Having played only two games so far, there is definitely more to come for the England international.
His Chelsea teammate Ross Barkley has impressed at Aston Villa since he joined there on loan, and Fulham fans will expect a similar outcome for Ruben.
Fulham's best player in recent gameweeks has definitely been Ademola Lookman. Since arriving on a season-long loan deal from RB Leipzig, he has scored one goal and provided constant back up in attack for star man Aleksander Mitrovic.
If Scott Parker can get his new men firing from all cylinders, Fulham will have a much better chance of staying up this season.
Team Camaraderie
One noticeable aspect to this Fulham team is their togetherness when playing. Throughout their difficult start to life in the Premier League they have managed to continue to work hard regardless. They have the ability within their ranks to score goals and the potential to create chances as a team, like we've seen already.
Fulham have scored more goals than the bottom three teams, who will all be likely relegation contenders. They average 12.7 shots per game, which shows that the chances are there but they haven't yet found their scoring boots.
One of their main worries is shipping in goals, having conceded 14 already this season. However, 10 of these goals came in the first three fixtures. Improvements at the back, with the arrival of Adarabioyo and Ola Aina, has helped them massively. Better defensive performances will no doubt influence the rest of the squad to improve.
As a whole team, it seems that Scott Parker has got them in the right mindset for a relegation battle. He mentioned numerous times in his post-match interview last week, that his players are beginning to play as a team and are maturing all the time.
As we have seen previously, it takes determination and grit to avoid the drop. Certainly Fulham's boss believes they have the work ethic to follow suit to other clubs who have been in the same position.
Felt a strong togetherness from everyone involved yesterday… we was written off last season and we came back… this season will be no different… 👊🏼🖤@FulhamFC pic.twitter.com/c0pyUg6Zhm

— Tom Cairney (@ThomasCairney) October 5, 2020
Can they stay up?
It is difficult to judge which teams will be relegated, so early on in the season. Nevertheless, over the last few game weeks we have definitely seen an improvement in this Fulham side. If they can continue to shut out goals and create chances they could possibly staying up.
While there is still hope for Fulham and their fans, they do have an extremely hard run of fixtures. A tough November includes games against City and Liverpool. If they were to come away with points in these games, they will have a solid advantage over teams nearby.
A poor season led them to relegation two years previous to this campaign. However this group of players seem a lot more headstrong and motivated to prevent similar circumstances form happening again. The key to their survival are points on the board and Fulham unquestionably have the quality to gain them.
We hope you enjoyed the article 'Premier League: Why there is hope for Fulham this season'. Do you think Fulham can avoid the drop this time around? Let us know! 
Read more on  football here: