Daniel James: Where does his future lie at Manchester United?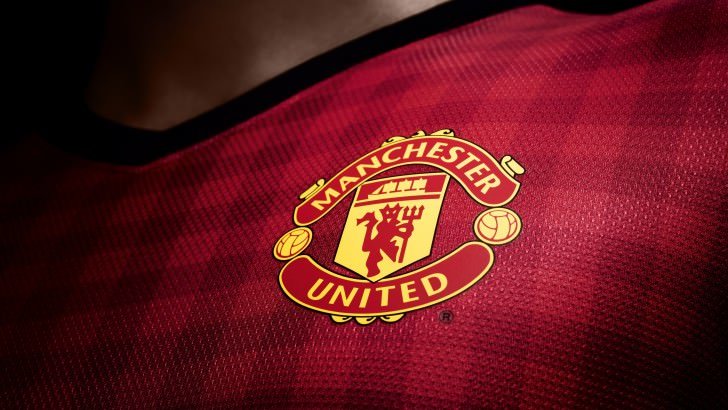 Daniel James: Where does his future lie at Manchester United?
To remember Daniel James' first appearances in Manchester United colours is to remember a fearlessly balletic sort of rampage. It wasn't just a blur eating up turf like PacMan with rocket boosters and a handful of lucky strikes that could have been hit with a five iron.
It was stutter steps, shot fakes, incisive cuts, clever balls floating on velvet. Those familiar torrents of unrivalled pace mixed with good old-fashioned talent.
In an alternate world, Saturday featured James operating on the left flank in even more vexatious fashion than those first appearances, harrying Arteta's defence like some cocksure bloodhound. But this is football. United went one under thanks to Pierre-Emerick Aubameyang converting a late penalty. James was nowhere to be seen at Old Trafford, not even amongst the substitutes.
🥁 Introducing the United XI to take on Arsenal…#MUFC #MUNARS

— Manchester United (@ManUtd) November 1, 2020
What's gone wrong?
The Daniel James saga is certainly not new, but his omission from Saturday's team sheet signalled another markedly dour chapter in the young wingers career. In United's nine games played this season, James has featured in five. At first glance, it's promising. But Solskjaer hooked James before the hour mark in two.
James' only Champions League cameo, arriving in a two-minute skip around in an already-won Champions League match. Despite impressing at St. James Park earlier in the month – five shots on goal and a 92.9% success passing rate in his 90-minute display – the jaw-dropping escapades United pulled over Paris St. Germain, RB Leipzig and more formidable opponents bear no traces of James.
When a youngster bursts onto the scene, the temptation is to narrow some already fine margins. When a youngster breaks onto the scene with three goals in his first four Premier League appearances at the Premier League goliath, those margins virtually disappear.
The problem is James was an unplanned spectacle from the very beginning. He arrived at United with 33 Championship appearances under his belt in the same season he couldn't get into Swansea's starting XI and was sitting on the fence on a loan punt to England's fifth tier Yeovil Town.
He was meant to be leaked gradually into the squad. Instead, he was irreplaceable by August.
By that logic, James was doomed from the beginning. A development buy requiring the kind of intimate guidance that United, as high-flying contenders in Europe and domestically, can't and don't provide youngsters in the first team. In saying that, United deserve a fair slice of the blame pie.
Defences eventually adjusted to the James curveball and quickly sealed the space he clung onto so hard to thrive. What was left was the player that United originally bought. Teeming with untapped potential but in desperate need of someone to give him specific direction – and after a year of media trolling and lampooning by a ruthless fanbase, a vital restoring of confidence.
When Dan James gets the ball in the final third and there are defenders instead of empty space https://t.co/61y7elCuj7

— RiZzy🔴 (@RiZzyUTD) October 24, 2020
Where does his future lie?
If United want to keep James as the development buy they intended, James desperately needs to leave. A loan to a mid-tier Bundesliga club might be the best option for both parties.
The Bundesliga's breeding ground for young English talent is no secret. It fashioned some of the League's best talents, not least the very player United spent an excruciatingly lengthy spell this year beseeching to join them. But the Bundesliga's recent exodus of young Americans presents a particular case for James.
These players boast potential, grit and determination but lack that slick varnished technical and tactical nous that separate them from the all-around lethal players sitting ahead of them in the pecking orders.
Christian Pulisic, Giovanni Reyna and Weston McKennie are cut from this very cloth. Naturally gifted with unnerving speed and grit, the youngsters honed fundamental technical skills to see records tumble in their wake.
McKennie's breakout season at FC Schalke 04 last season secured the youngster a move to Juventus. Pulisic netted Chelsea's second-most goals behind Tammy Abraham last season after slipping seamlessly through the Premier League ringer.
Reyna has become Erling Haaland's devastating other half, relentlessly picking apart defences across competitions – with four assists and one goal in six appearances for Borussia Dortmund this season.
A loan move obviously guarantees nothing and ultimately hinges on James. But the opportunity could spur James above the fold and unlock dimensions of his game that audiences so often catch glimpses of, but rarely get the chance to hold onto and relish.
17-year-old Gio Reyna's first Bundesliga goal for Dortmund. At 17 years, 311 days, he's the second youngest American to ever score in the German top flight. Only Christian Pulisic scored a goal younger. May it be the first of many, many more. 🇺🇸🇺🇸🇺🇸 pic.twitter.com/Y0STaDflgd

— Men in Blazers (@MenInBlazers) September 19, 2020
Is there hope for Daniel James at United?
If James can benefit from anything, it's that level of intensive training. Coupled with the brute physicality away from the pressures of leering United eyes waiting to pounce on his every mistake. Watching James now is to watch a player in fear. Fear of the players in front of him, the ball at his feet, of all the things he so clearly can do but doesn't know if he can.
The international pitch once served as a place of respite. But that fear has slowly leaked into his game with Wales. It's why watching James now elicits a kind of sadness that surpasses pity.
James made clear earlier this year that he's reluctant to leave Old Trafford. Fighting for his spot felt more in keeping with his industry and work rate. James has never been one to fold early. But that was assuming James became more of the all-around player he was before last season.
The truth of the matter is, he hasn't. He's not the whippet-like trickster breaking defenders' ankles with the ball at his feet. He doesn't cut defences inside out with his passes, or adopted the kind of consistent ethereal brilliance needed to flash in the right places at the right time.
He still relies on heaps of space to create chances that he should be able to conjure out of pencil shavings. His conviction in the final third rarely warrants what came before it. James boasts the potential to be these things. But for now, he remains the same raw pacesetter from before, visibly without the aplomb he first broke through United's seams with. For that, United owe James a move.
A possible lifeline?
James is only 22, but in the same light, he's already 22. James sits stuck in football's unforgiving fork in the road of being young enough to get away with slip-ups and spare minutes here and there. But he is old enough where getting caught under the blanket could suffocate any chance to missile launch a career.
The previous solution to the James dilemma was to patiently bide his time. Eventually, that raw talent would be galvanised into a consistent first-team contender. Rounding the ninth week of the new season, James needs to act.
For the sake of his career both domestically and internationally, a move outside Old Trafford and the Premier League altogether is best. It is exactly what he needs to make those first flashes of brilliance remain more than just lost memories.
We hope you enjoyed the article 'Daniel James: Where does his future lie with Manchester United?' Do you think Daniel James deserves a chance at Man U? Let us know!
Read more on  football here: