Are Manchester United Title Contenders?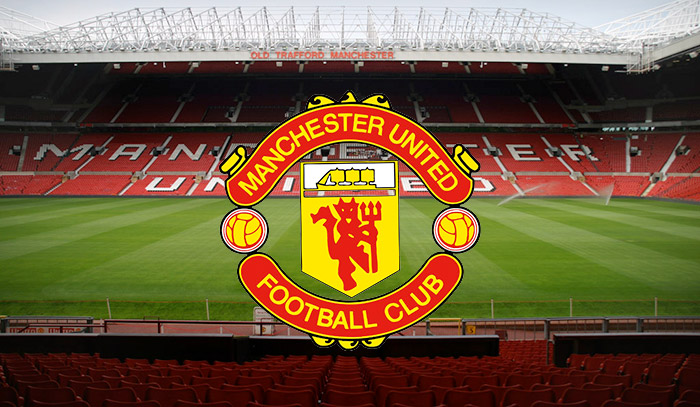 Are Manchester United Title Contenders?
After already securing two big name signings during this transfer window, are the Old Trafford club becoming genuine title contenders? We take a look at how their new signings will improve their team, discuss possible players that could still depart this summer and at speculate on other potential signings.
Jadon Sancho
Last week Manchester United finally confirmed the £73 million signing of Jadon Sancho from Borussia Dortmund and has committed to a 5 year deal. United had been chasing his signature since last summer, but they finally got their man at a much lower price than it would have cost last season.
The 21 year old is a supremely skilful dribbler and has pace that can terrorise defences. He prefers to play as an attacking right sided midfielder, but can also play on the left, or even as a Number 10. Ole Gunnar Solskjaer has recently spoken to the Manchester Evening News about what he feels Sancho will bring to his team:
"Old Trafford will give him the platform he needs to release his untapped talent and perform at the highest level. For any player of his age, Jadon has already achieved a great deal and showed the courage to go and prove himself abroad. We all look forward to welcoming Jadon to the squad as we prepare for the new campaign."
It is thought that Sancho will form part of an exciting 4-man attack at United next season, playing on the right hand side, with Marcus Rashford on the left, Bruno Fernandes in the centre and Mason Greenwood playing up front. With full backs, Luke Shaw and Aaron Wan-Bissaka, providing further service to the front line, it seems like United shouldn't have any issues scoring goals.
🗣 "Eager to win, determined to win trophies, goals, assists and a bit of skills here and there."

🔴 Jadon Sancho describes his style of play after making his move to Manchester United

🎥 Manchester United app pic.twitter.com/6Ra8jlQIsx

— Football Daily (@footballdaily) July 23, 2021
Raphael Varane
United soon followed up Sancho's signing by completing the transfer of French World Cup winner, Raphael Varane from Real Madrid. He joins the team for an initial £42.7 million and has signed a four year deal. Varane almost joined United 10 years ago when he was at Lens, before moving to Madrid.
Varane will partner Harry Maguire in central defence and is seen as a significant upgrade over Victor Lindelof and Eric Bailly. At Real Madrid he played alongside Sergio Ramos, who was an aggressive defender, not too dissimilar to how Maguire plays. He has tremendous athleticism and pace and is seen by many as an elite defensive player who still has many good playing years ahead of him. His acquisition have resulted in many suggesting that Manchester United are title contenders this season. His signing will mean that Solskjaer won't feel the need to play with two defensive midfielders protecting the back four next season, meaning that either Fred or Scott McTominay would needed as a lone defensive midfielder.
🇫🇷 Raphaël Varane spinning out of danger 💫#FlashbackFriday | @FrenchTeam | @raphaelvarane pic.twitter.com/JTBztfO3C4

— UEFA EURO 2020 (@EURO2020) April 16, 2021
Possible Player Departures
The most high-profile player that looks to be on his way out of Old Trafford is Paul Pogba. Paris Saint Germain are reportedly ready to make a bid for the French midfielder, who will be out of contract next summer and it seems that he's not interested in re-signing with the club. If Pogba leaves it opens the door to the possibility of replacing him with another high calibre player, with Wolves' Ruben Neves or Atletico Madrid's Saul Niguez already mentioned as suitable replacements. Donny van de Beek may be the cheapest solution to filling the gap Pogba leaves behind, and as he has already had a year to adjust to life in the Premier League, he might be the best option.
Another Frenchman that might be heading towards the exit is Anthony Martial. Earlier this summer he was linked with being part of a player-plus-cash move for Jadon Sancho and he now is again rumoured to be part of a possible deal to bring in Erling Haaland to Old Trafford. Tottenham are the latest club linked with the player and seem to be willing to offer £50 million for the player. With the addition of Sancho and Mason Greenwood's pleasing development, it looks like Martial would not be a regular starter next season.
After an amazing loan spell at West Ham United, the future of Jesse Lingard seems in doubt. This summer Lingard has spoken about his desire to play first team football, however, it is hard to see where he fits into United's team at present. Everton have most recently been linked with the player, and there is always the chance of a return to West Ham United.
At almost 33 years of age, Nemanja Matic is not the same player he once was. Even though he was a regular starter last season, United may look to cash in on the player while they still can. West Ham are rumoured to be interested in securing his services, along with central defender, Phil Jones. The Englishman has not played for United since January 2020 and is now even further down the pecking order since the signing of Raphael Varane. Jones has also been linked to Everton, as Solskjaer looks to offload the £75k a week player from the Old Trafford wage bill.
Pogba + trivela = 🤤🤤🤤

🇫🇷 THIS sensational pre-assist wins Skill of the Day 🔥@HisenseSports | #EUROSkills | #EURO2020 pic.twitter.com/O0glC04R5D

— UEFA EURO 2020 (@EURO2020) June 15, 2021
Rumoured Transfer Targets
With the arrival of a new forward and defender, Solskjaer will turn his attention to upgrading his defensive midfielder options. Declan Rice has been linked to both United and Chelsea and given them positive signals by recently rejecting a contract extension at West Ham. Rice would play in front of the back four, in a similar role to that he plays for the national team. He would not come cheap and is expected to cost around £70 million, so United would have to sell a number of players before any offer could be made.
Great angle. Great moment 🤩@_DeclanRice's first #ThreeLions goal! pic.twitter.com/b5fez6es6n

— England (@England) November 19, 2020
Another part of the team that could be upgraded is with the possible signing of England goalkeeper, Sam Johnstone. Recently David de Gea has not enjoyed the best of seasons and with Dean Henderson tipped as the preferred starter next season, so the Spaniard may be looking elsewhere for first team football. West Brom have slapped a £20 million price tag on Johnstone, which might be too expensive for a back up 'keeper, especially as Tom Heaton has recently re-signed for the club on a 2 year deal.
The final, and most intriguing, possible transfer target is that of Erling Haaland. In a transfer market where a number of clubs are struggling for cash, United are in a strong position to make some potentially game changing moves. Rumours are that the Red Devils are preparing a bid for the striker to rival that of Chelsea, who are also reportedly keen on the young Norwegian. Priced at around €200 million, any move for Haaland would require the raising of funds and possibly a player-plus cash deal to sweeten the transfer for Borussia Dortmund, who may be reluctant to sell yet another star player to Manchester United this summer.
🇳🇴 Solskjaer – 20 UCL Goals
🇳🇴 Haaland – 16 UCL Goals

"He'll beat it and very quickly, that's for sure!"

Having coached him at Molde, the Manchester United boss is "proud" to have contributed to Erling Haaland's rise.#UCL pic.twitter.com/IwrLtcfAVD

— Football on BT Sport (@btsportfootball) December 2, 2020
We hope you enjoyed this article 'Are Manchester United Title Contenders?' Do you think Manchester United can win the Premier League this season? Let us know!
Read more on football here: