The Best Italian Footballers of All Time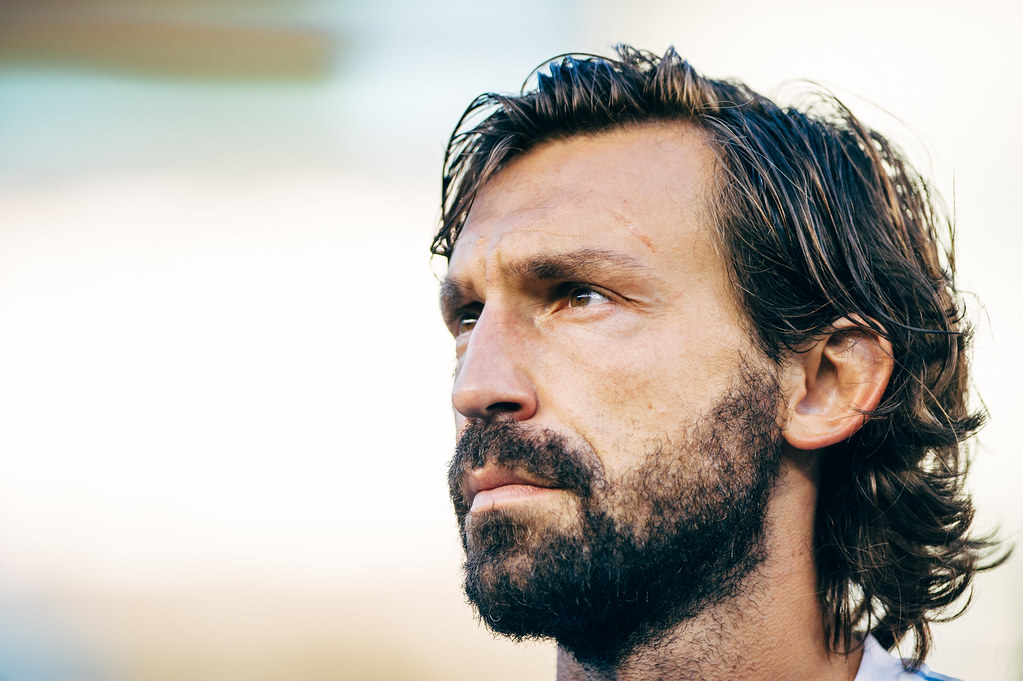 The Best Italian Footballers of All Time
Italy faced England in the Euro 2020 final. A country with a deep footballing history. Italy have won 4 World Cups and the Euros twice, albeit with very different formats. This article will recap the best Italian footballers of all time. Set up in a 3-5-2 formation which is synonymous with the defensive impermeability of Italian football. Honourable mentions will be included in addition to the starting XI creating the substitutes. Players of all eras and great Italian teams will be considered.
The Best Italian footballers ever
Manager – Antonio Conte
Beginning with a controversial option, Antonio Conte will manage the side. Conte is the ultimate proponent of the 3-5-2 formation. The tactical set-up used within this best Italians footballers squad list. A decent, yet not remarkable, spell with the national side, Conte gets this job on his domestic management CV. The Italian manager brings success to wherever he goes. The man who set in motion Juventus' dominance of Serie A, whilst winning 3 consecutive scudettos between 2011-12 to 2013-14. After a break from Italian football, winning the Premier League with Chelsea, Conte returned to break the monopoly of Serie A. Winning the title with Inter Milan in 2020-21 was a fantastic achievement disrupting Juventus' stranglehold on Serie A and showing the quality of Conte as a manager.
Goalkeeper – Gianluigi Buffon 176 caps
Over 1,100 professional appearances, including 176 at international level, Buffon is an ever-presence of Italian football. Widely regarded as a goalkeeping great Buffon has won Serie A 10 times with Juventus as well as a World Cup with Italy in 2006. Buffon has also won trophies with Parma and PSG in addition to the successes at Juve. In the World Cup winning year Buffon was runner up in Ballon d'Or voting. Goalkeepers are often underrepresented in awards highlighting the extent to which Buffon was a great. The shot stopper is unsurprisingly the most capped player in Italian history. Playing internationally between 1997-2019 Buffon has a legacy of being a consistent performer at the top level for both club and country. When signing for Juventus from Parma in 2001 for a fee of 52 million Euros, Buffon became the most expensive goalkeeper of all time. Twenty years later, Buffon came full circle by resigning for his boyhood club, aiming to help seal promotion to Serie A for I Crociati (The Crusaders.)
Honourable mention – Dino Zoff, almost all of Buffon's great characteristics can be applied to Zoff. Captaining Italy to World Cup glory in 1982, aged 40, Zoff was also an ever present for Italy. Even a winning a European Championship. Zoff also shared similar domestic success winning countless scudetto with Juventus.
Practice makes perfect… even for veterans like @gianluigibuffon 😉🧤#ParmaPreSeason 🏔️🟡🔵 pic.twitter.com/x3rY45z11Y

— Parma Calcio 1913 (@ParmaCalcio_en) July 22, 2021
Centre Back – Alessandro Nesta 78 caps
Nesta, like many of the defenders in this team, played for AC Milan. Nesta's career was generally split between Lazio, 193 league appearances, and AC Milan, 224 league appearances, lasting 21 years professionally. Nesta played for 10 years within the national team set up. Nesta started in the group games of the 2006 World Cup run however missed the iconic final due to injury issues. A member of successful Milan side Nesta has a stacked trophy cabinet. 10 years at the San Siro returned 2 Serie A titles, 1 Coppa Italia and 2 Champions League triumphs. Nesta was compared to his defensive partner in this team, Baresi, due to showcasing a mould of dominant defensive work and elegant technical skills which were yet to be fashionable.
Centre Back – Franco Baresi 81 caps
Baresi will occupy the sweeper role in this tactical set-up. Another AC Milan loyal, Baresi spent his career at the club. He racked up 532 appearances in the heart of defence of Milan in 20 years of service. Baresi also appeared 81 times for Italy between 1982-1994 winning the World Cup in 1982. At club level and a member of an iconic AC Milan side, he has 6 Serie A titles and 3 successes at the pinnacle of European football. AC Milan retired Baresi's number 6 shirt in honour of his excellent service to the club. Baresi would certainly take the 6 jersey in this team of the best Italian footballers of all time.
It's the anniversary of this incredible Franco Baresi performance at USA 94.

Aged 34, and just three weeks after knee surgery, he repels everything Brazil throw at him in the World Cup Final.

Let's not mention the penalties…pic.twitter.com/Yo30L8yyVr

— A Funny Old Game (@sid_lambert) July 17, 2021
Centre Back – Fabio Cannavaro 136 caps
Ballon d'Or winner in the World Cup winning year of 2006. Cannavaro is only the third defender to win the award. Another smaller defender like Baresi, both 5 foot 9 inches, Cannavaro was able to hold his own in the air. Moreover he was a rock defensively with the ability to play out from the back. As a model of the ideal modern defender players like De Ligt have spoke highly of the Italian. Fabio Cannavaro has travelled across Italy playing for Napoli, Parma, Inter Milan and Juventus. Additionally he ventured to the Spanish capital in 2006 joining Real Madrid. The fee was 6.3 million Euros due to Juventus' scandalous relegation to Serie B.
Honourable mention – Giorgio Chiellini is the current Italy skipper leading them to Euro 2020 victory. Chiellini has won 9 scudetto and 5 Italian cups as well as making 118 appearances for the Azzurri. Italy's highly impressive result over England at Wembley, certainly cemented Chiellini's legacy as a true Italian great.
Left Wing Back – Paolo Maldini 126 caps
Played slightly out of the position in the wing back role. Maldini's defensive expertise would allow him to play the role with comfort. A versatile defender, Maldini was a one club man appearing 647 times in the league for AC Milan. His pro career spanned from 1984-2009 and internationally between 1988-2002. Once saying "if I have to make a tackle I have already made a mistake" Maldini was a professional at back. An unparalleled ability to read the game Maldini was a stalwart either on the left of centre of a defensive line. A 3 time Champions League winner and 7 time Italian champion. Maldini was the embodiment of defensive solidarity represented by Italian football. The number 3 shirt worn by Maldini has been retired by AC Milan.
91 segundos con Paolo Maldini pic.twitter.com/YSpHx97uxD

— Sphera Sports (@SpheraSports) July 21, 2021
Right Wing Back – Giuseppe Bergomi 81 caps
"Beppe" was a highly versatile defensive player. A one club man for Internazionale, Bergomi appeared in 20 consecutive Serie A seasons from 1979-1999. In this time he made 519 league appearances for the Nerazzurri. Bergomi made his Italian national side debut age 18. He retired in 1998, 16 years after his international debut, showing the longevity of his career. Playing for Inter Milan, success was somewhat limited due to powerhouse that was AC Milan. The Milan rivals dominated Italian football however Bergomi was able to win a league title during his time at Inter. A World Cup winner in 1982 and an immaculate performer at club level Bergomi, despite not being an complete attacking threat, deserves a spot in the best Italian football players ever.
Honourable mention – Bruno Conti was not necessarily a wing back and generally played in a more advanced role. We have selected him in this side to provide something different on the bench. The defensively solidity of the side is already second to none and thus a more creative and flair operator would act as a real threat down the right flank. Conti was a member of the 1982 side that won the World Cup and the 1986 team that was eliminated in the knockout rounds.
Centre Midfield – Andrea Pirlo 116 caps
In Pirlo's 22 year career he unusually has represented Inter, AC Milan and Juventus. Pirlo is an interesting player to understand due to the changing nature of his role within sides. The recent fan remembers Pirlo at the base of Juventus' midfield, playing a regista role. An expert passer but lacking physically Pirlo was renowned for his ability to control the tempo of games. At AC Milan Pirlo played a more advanced playmaking role which required more physical assertion on games. Pirlo's technical ability is echoed in the midfielders dead ball excellence. 24 free kicks scored in Serie A ranks Pirlo second all time. 6 Serie A titles, 2 Champions League victories and a World Cup certainly shows the greatness of Pirlo. Andrea Pirlo appeared in all of Italy's games at the 2006 World Cup. Pirlo has dipped into management taking over Juventus in 2020.
"Football is played with the head. Your feet are just tools."

Andrea Pirlo pic.twitter.com/pvQsWbBbsR

— Modern Soccer Coach (@msceducation) July 21, 2021
Centre Midfield – Giovanni Rivera 60 caps
Rivera has had a spell in Italian politics but is certainly one of the best Italian footballers ever. A creative midfielder with the ability to score. 14 goals in 60 appearances for Italy and 122 in 501 in the league for AC Milan. Giovanni Rivera was a progressive player for his era occupying an advanced playmaking role. Expert passing and vision accompanying technical dribbling, Rivera was both a goal scoring threat and creative talent. Ending his club career in 1979 Rivera left an impressive legacy. 3 League wins, 4 cups, 5 Continental successes and even a European Championship for the national side. The longevity of the midfielder cannot be underestimated. By the age of 17 Rivera was a key player for AC Milan. Rivera has the eleventh most appearances in Serie A history. Longevity and out right talent earns the Golden Boy of Italian football a place in the best Italian football players XI.
Honourable mention – Marco Tardelli spent the majority of his peak at Juventus appearing 259 times in Serie A. He also appeared 81 timed for Italy between 1976-1986. A successful domestic career winning 5 titles and 2 cups as well as success at every level of European football. Tardelli also scored in the final of the 1982 World Cup, where Italy won defeating West Germany.
Attacking Midfield – Roberto Baggio 56 caps
Baggio has the capacity to play as both a 10 or 9 in this team of the Best Italian footballers. Baggio was sold by Fiorentina to Juventus in 1985 for a then world record of £8 million. A fee certainly earned back after 78 goals in 141 appearances. Baggio went on to play for both Milan sides as well as Bologna and Brescia after leaving Turin. Somewhat light of trophies, considering his talent and quality of teams. Baggio is a 2 time Serie A winner as well as single triumphs in the UEFA Cup and Coppa Italia. The phenom is not light on individuals accolades however, winning the Ballon d'Or and FIFA Best Men's Player Award in 1993.
Honourable mention – Francesco Totti was a one club man in the Italian capital. Appearing 619 times in the league for Roma and scoring 250 times and winning the Serie A player of the season on 5 occasions. In this team of the best Italian footballers ever Totti could operate in behind the strikers or in the forward line.
Roberto Baggio joined Fiorentina in 1985 for a fee of £1.5m. Baggio scored 55 times in 136 games for the club 🟣⚽️

He was sold to Juventus in 1990 for a then World Record fee of £8m ⚫️⚪️ pic.twitter.com/1CcPw2vdxk

— Football Remind (@FootballRemind) July 14, 2021
Striker – Giuseppe Meazza 53 caps
A Pre-war great of Italian football. From 1927-1940 Meazza was an icon for Inter Milan boasting an outrageous goal scoring record. 240 goals in 348 appearances in this time for the Nerazzurri. Also netting 33 times in 53 games, comfortably more than a goal a game, for Italy. Meazza represented the national side in the pre war era from 1930-1939. The potent goalscorer holds the record for the most goals scored in a debut Serie A campaign scoring 31 in 1929-30. He won the top scorer award 3 times during his career. With Inter, Meazza won 3 national championships and led the club to its maiden Coppa Italia. More impressively Meazza represented Italy at the 1934 and 1938 World Cups. Both tournaments resulted in Italian triumph cementing the forward as one of the best Italian football players ever.
Striker – Luigi Riva 42 caps
Once named "Rombo di Tuono" translating to roar of thunder, Riva was a potent attacking player. Scoring 35 times in as little as 42 caps for Italy. In addition Riva netted 170 league goals in 338 appearances. Riva won the European Championship with Italy in 1968 and was a member of the side than lost the final in 1970. At club level Riva spent the majority of his career at Cagliari. In the south of Sardinia he was the Serie A top goal scorer on 3 occasions and is a certified icon of the club. He also placed 2nd and 3rd in the Ballon d'Or in 1969 and 1970 respectively. The significance of Riva's time at Cagliari is seismic. He powered the club from an unknown regional side into a Serie A winning side in 1969-70. An iconic career that earns him a spot with the best Italian footballers ever, however also a career impacted by injury. What more could have been if Riva could of stayed fitter for longer?
Honourable mention – Alessandro Del Piero spent his peak at Juventus appearing 513 times and scoring 208 times in the league before spending time in Sydney and Delhi. Also appearing 91 times for Italy. Del Piero has won it all including Leagues, Champions League and the World Cup.
"The morning after I found myself at Rome Airport and I had no idea how I got there."

🇮🇹 Luigi Riva recalled Italy's first EURO triumph.

👉 @azzurri

— UEFA EURO 2020 (@EURO2020) July 1, 2020
We hope you enjoyed this article 'The Best Italian Footballers of All Time'. Who do you think is Italy's best ever footballer? Let us know!
Read more on football here: