Italy Favourites To Win Euro 2020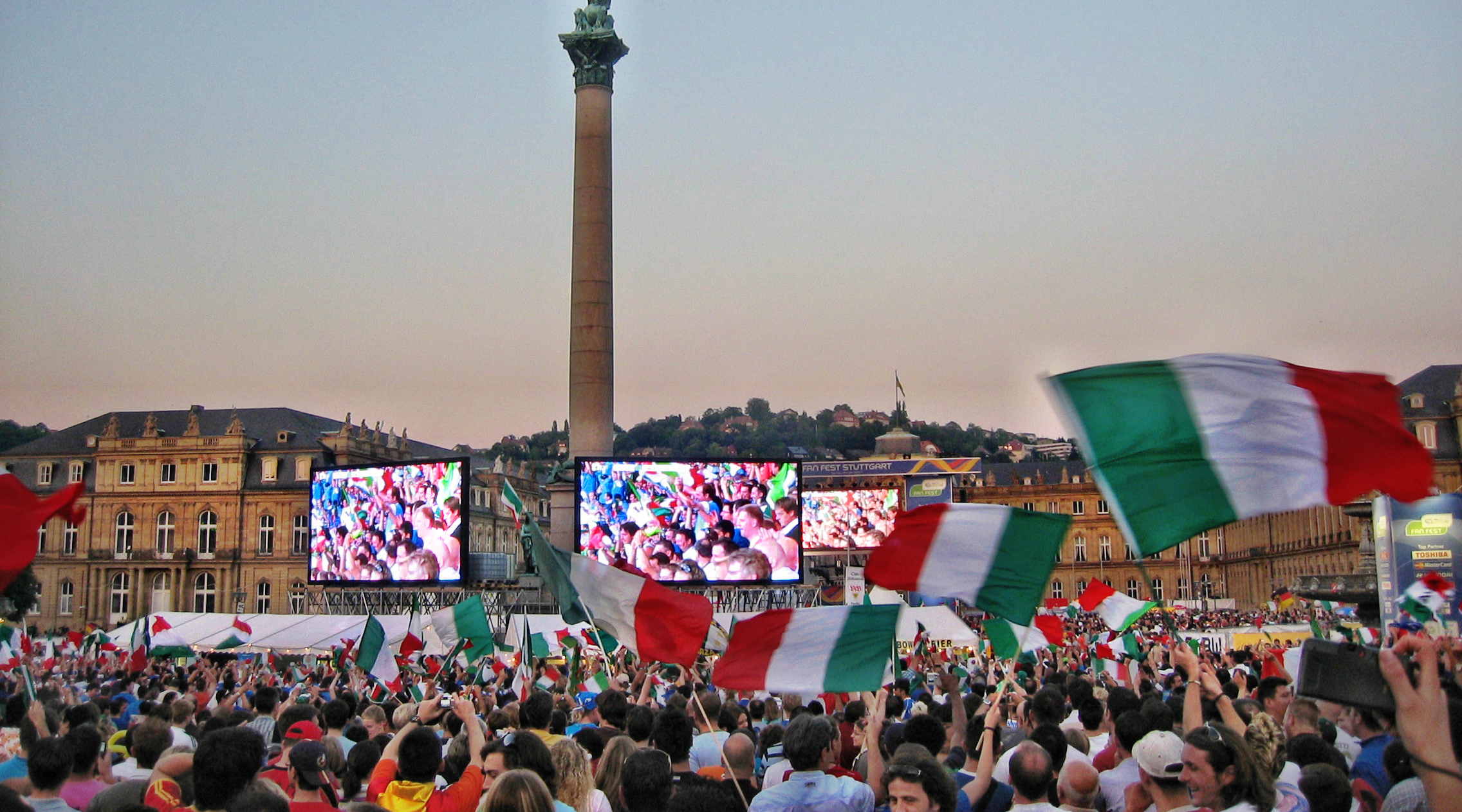 Mancini – Master Tactician
Italy Favourites To Win Euro 2020
Italy are favourites to win this summer's tournament and are currently enjoying a run of 13 straight victories.
The Italians are favourites to win the competition after overcoming a number of quality teams. Roberto Mancini has cultivated a laser-focused squad of players, determined on bringing home the trophy. Italy have now gone 32 games unbeaten, last tasting defeat at the hands of Cristiano Ronaldo's Portugal in September 2018.
This is the first time an Italian team has won more than 30 games since the 1930's and they are only 3 wins from breaking the world record of 35 games, set by Brazil (1993-1996). They skilfully navigated their way through the tougher half of the draw and are in positive mood ahead of this weekend's game.
2018: Italy fail to qualify for the World Cup

Today: 33 games unbeaten. Into the final of #EURO2020.

The Roberto Mancini effect™️

More on #OptusSport | https://t.co/978NNFDgtr pic.twitter.com/awoXLtO2xf

— Optus Sport (@OptusSport) July 7, 2021
Strong At The Back
Italy are favourites to win because Mancini has built a squad of players who can execute their defensive roles, making it hard for their opposition to play against. Italy recently set a new world record of going the longest time without conceding a goal, 1168 minutes (over 19 hours). Goalkeeper Gianluigi Donnarumma played the majority of these minutes and has shown himself to one of the best 'keepers in the world.'
The combative duo of Giorgio Chiellini and Mancini's on-field leader, Leonardo Bonucci have proven experience is invaluable at this stage of a tournament. Their ability to close down space and players better than any other combination at the Euros. Losing Spinazzola to injury was a major set back, but Emerson showed himself to be a solid, if not spectacular replacement.
Mancini's team have reverted to a more defensive mindset in recent matches. By moving away from the more attack-minded approach they displayed in the group stages shows how flexible this squad is. Expect them to continue to employ this defensive approach in the final. It will make them extremely hard to break down and will keep goal-scoring chances to a premium.
This Donnarumma save on De Bruyne needs to be talked about more…

Arrowing straight into the corner, he makes it look so easy. pic.twitter.com/9p2rN9uWPt

— Uncle Sharma *19* LIMONE SZN (@RSharmzz) July 5, 2021
A New Look Midfield
Much has been written about how Mancini's midfield employ a similar tiki-taka style to that employed by the successful Spain team of the mid 2000's. Barella, Verratti and Jorginho have proven themselves to be a unit that is more than capable of turning defence into offence in the blink of an eye. Their match up with the Spanish midfield lived up to expectations and highlighted how far these three midfield maestros have come.
Options Going Forward
Italy have scored 12 goals during the competition, equalling their record at a major tournament, with 5 players each scoring 2 goals. Not relying on a single goal scorer has benefitted the Azzurri, making them difficult to defend. Immobile, Insigne and Chiesa form an immensely talented front line, each scoring memorable goals during the tournament. Mancini also has the luxury of calling on players such as Locatelli and Pessina from the bench, who have both scored 2 goals during the Euros.
🇮🇹 Chiesa's curler at Wembley 🥰

Goal of the Round contender? 🤷@GazpromFootball | #EUROGOTR | #EURO2020 pic.twitter.com/9A0mpTWn47

— UEFA EURO 2020 (@EURO2020) July 6, 2021
We hope you enjoyed the article 'Italy Favourites To Win Euro 2020.' So do you think Italy are the favourites to win this Sunday? Who do you think are the key players for the Azzurri? Let us know!
Read more on football here: