Who is the oldest football player at Euro 2020/21?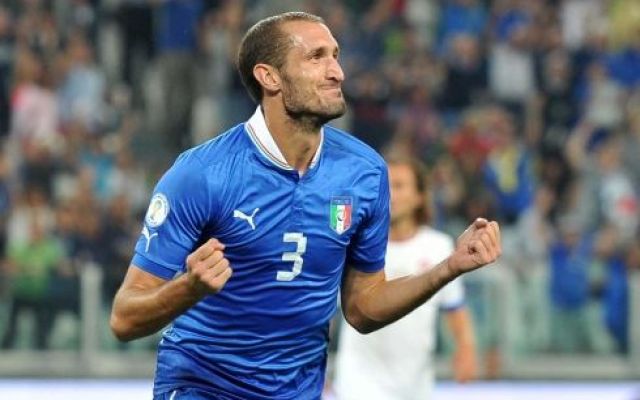 Nine of the oldest football players who made or are still making an impact at Euro 2020/21
Who is the oldest football player at Euro 2020/21?
From a young age many footballers dream of representing their country at major tournaments like the European Championships or the World Cup. However, some players have been representing their country on the highest stage year upon year, and despite their age they still continue to battle and work hard to give us many memorable moments.
The rivalry and passion they show while representing their country should never go unrecognised. Eventually, these players will sadly have to retire and it will mark the end of an era, but until then every moment they are out on the pitch representing their country, should remain a special one.
Below you will find a list of the nine oldest players who have made or are making an impact at the European Championships 2020/21. By the end of the article we will highlight just who exactly is the oldest football player at Euro 2020.
9. Luka Modric
Age: 35
Club: Real Madrid/Croatia
Position: Central Midfielder
He may not be the oldest player at Euro 2020 but he makes the rankings. The 2018 Ballon d'Or winner Luka Modric comes in at number eight. The 35 year old has had an incredible career over the years both at his club Real Madrid and at international level for Croatia (the team he now is captain of). He hasn't scored or assisted mass amounts of goals in his career, however his work rate on the pitch never fails to impress anyone.
But, despite his age he continues to perform to the highest standard week in week out. This makes Modric arguably one of the greatest midfielders to ever play the beautiful game. His team Croatia may have been eliminated from the tournament in a thrilling game against Spain in the round of 16, but he had such a huge impact on the entire team, especially in the victory over Scotland in the group stages where he not only did he score a contender for goal of the tournament, he inspired his team to fight and battle until the end to win and eventually qualify for the next stage.
8. Manuel Neuer
Age: 35
Club: Bayern Munich/Germany
Position: Goalkeeper
Manuel Neuer may not be the oldest football player at Euro 2020 but he is becoming the first goalkeeper in history to reach 100 caps for Germany, which is certainly something to be recognised for. He has represented his country in both World Cups and European Championships, on numerous occasions. He played a crucial part in the 2014 World Cup winning squad. The 35 year old is regarded as one of the best goalkeepers to ever grace the world of football and to see him still representing his country and showing so much passion is incredible.
Although Germany didn't have the most successful Euro's campaign, Neuer played every single game and at times proved why he is one of the best goalkeepers in world football, making some crucial saves to keep his country in with a chance of going all the way. However, his teams journey came to an end with a 2-0 loss to England at Wembley.
Neuer will be back for the World Cup next year in Qatar, where he surely will be hoping for a better performance from his country than during this years Euro's.
10 years ago today @Manuel_Neuer arrived at Bayern Munich.

434 games
Bundesliga 🏆🏆🏆🏆🏆🏆🏆🏆🏆
German Cup 🏆🏆🏆🏆🏆
German Supercup 🏆🏆🏆🏆🏆
Champions League 🏆🏆
UEFA Super Cup 🏆🏆
FIFA Club World Cup 🏆🏆

An institution. pic.twitter.com/mH5rL4hygk

— B/R Football (@brfootball) July 1, 2021
7. Cristiano Ronaldo
Age: 36
Club: Juventus/Portugal
Position: Forward
Ronaldo has made it clear over the years that he is ultimately the greatest player of all time. The Portuguese sensation has not only done it at club level but has continuously proved himself time and time again for his country. He's played in 11 major tournaments. He has scored in every single one of those tournaments too.
In 179 games for his country he has scored a total of 109 goals. One more goal would allow him to break the record for most international goals. He matched the current record during the Euro 2020 tournament, which is held by Ali Daei of Iran.
His team Portugal may have got knocked out of the tournament in the last 16 against a good Belgium side. But, of course the 36 year old had a major impact on the tournament. Even though he is one of the oldest football players at Euro 2020, he scored a total of 5 goals in 3 group games. He may not have broken the illusive record that everyone wanted him to, however the impact he had on his national side this tournament and over the last 11 tournaments has been remarkable, which is why he is the greatest of all time.
6. Lukasz Fabianski
Age: 36
Club: West Ham United/Poland
Position: Goalkeeper
Another goalkeeper makes the list. Poland may not have had an amazing tournament as they never qualified from the group stages, but Fabianski surely made an impact.
He played in each group game and helped his team out as much as possible. He of course did this by keeping the amount of goals conceded by his side down to the minimum, in order to give his team the best chance of trying to get out of the group. Although it just wasn't to be.
The 36 year old has proved time and time again not only for his country but his team West Ham that he is still a top quality keeper and shows no sign of stopping anytime soon.
Misja #EURO2020 rozpoczęta⚽️🇵🇱#laczynaspilka pic.twitter.com/N9tksTdEd9

— Łukasz Fabiański (@LukaszFabianski) May 25, 2021
5. Giorgio Chiellini
Age: 36
Club: Juventus/Italy
Position: Centre Back
Giorgio Chiellini is without doubt one of the greatest centre backs in the modern era of football. He has represented Italy on numerous occasions at both World Cups and European Championships. In fact he has made a total of 109 appearances for his country which is only set to get higher.
The Italian superstar has showed nothing but passion, determination and great sportsmanship over his career and long may it continue in the future.
He is one of the oldest football players at Euro 2020 and he is definitely one of the oldest defenders. At the time of writing, he remains the only player mentioned within the list to currently still be in the tournament, for the Azzurri. He hasn't played every game of the tournament due to an injury he picked up. Nevertheless, in every game he has been involved with, he showed why he is one of the best as his side kept a clean sheet (except in the quarter final against Belgium). Hopefully he still has a lot more to offer for his side before he retires.
Preparando una grande sfida! 🇧🇪🇮🇹 #Euro2020 pic.twitter.com/icTBBl5UtD

— Giorgio Chiellini (@chiellini) June 28, 2021
4. Yuri Zhirkov
Age: 37
Club: N/A /Russia
Position: Left Back
Not too much is known about Yuri Zhirkov. In his career with Russia he has made a total of 105 appearances, he didn't make much of an impact at Euro 2020 as he only played one game due to a hip injury. Russia failed to qualify for the knockout stages so he will probably retire before the next tournament comes around. However, representing his country at 37 years of age does make him a true hero.
Early on his career, Chelsea did sign him from CSKA Moscow, he made a total of 29 appearances for the English club but failed to score or assist in any of the games.
✅ Euro 2008
✅ Euro 2012
✅ 2014 World Cup
✅ 2018 World Cup
✅ #EURO2020

🇷🇺 37-year-old Yuri Zhirkov has now featured in five major tournaments for Russia

😅 When will he stop… pic.twitter.com/1D5CgCcun2

— WhoScored.com (@WhoScored) June 14, 2021
3. Goran Pandev
Age: 37
Club: N/A /North Macedonia
Position: Striker
Pandev, again like Zhirkov, isn't a particularly well recognised player. However, despite playing for North Macedonia, a team who many people labelled as the worst at the Euro 2020 tournament, he still played a huge part.
He scored a goal against eventual second place finishers of the group Austria. An exceptional feat when considering the striker comes in as the second oldest football player at Euro 2020. This gave his countries fans something to cheer about. Pandev proved no matter what age you are, footballers can still be passionate and produce something magnificent for their country.
Despite not being as well known, Pandev has made over 100 appearances for North Macedonia, scoring 31 times and also got himself 18 assists which isn't a bad record at all. In terms of his club career he has played for the likes of Napoli, Genoa, Inter and Lazio. However, he is now without a club and is set to retire. But what a player he's been, especially for his country.
2. Pepe
Age: 38
Club: FC Porto/Portugal
Position: Centre Back
We reach the second oldest football player at Euro 2020. The Portuguese hero that is Pepe. The 38 year old has had an outstanding career. Despite Portugal getting knocked out of the tournament in the round of 16, he played every minute of Euro 2020 and proved yet again that age is just a number.
He was outstanding and kept his team in the game at times with some brilliant defending and by showing his experience when it mattered. Right from the off he showed the passion and determination that is needed in major tournaments.
He has played for some of the greatest clubs around including Porto (where he is now), Besiktas and of course Real Madrid. In all competitions he has made over 600 club appearances and is still striving for more.
He can be a very feisty character at times but it's good to see he is competitive and remains passionate, especially for his country. At times he has been second best compared to the likes of Sergio Ramos for example. However, still playing and performing incredibly well at 38 years of age makes him an exceptional player.
Everything must come to an end and it's likely he will retire from international duty if not now after the world cup in 2022. But he has been an outstanding player to watch both for club and country and he will never be forgotten.
All-time TOP 3 EURO APPEARANCES now belong to Portugal:

👕2️⃣5️⃣: 🇵🇹 Cristiano Ronaldo
👕1️⃣9️⃣: 🇵🇹 Pepe
👕1️⃣9️⃣: 🇵🇹 João Moutinho

👕1️⃣8️⃣: 🇩🇪 Schweinsteiger
👕1️⃣7️⃣: 🇮🇹 Buffon pic.twitter.com/aaHdiGtaze

— MKnaldo7 (@MKnaldo7) June 27, 2021
The oldest football player at Euro 2020/21
1. Maarten Stekelenburg
Age: 38
Club: Ajax/Netherlands
Position: Goalkeeper
Now we have the oldest football player at Euro 2020, Maarten Stekelenburg. He has made a huge impact on his country playing a total of 63 games including at World Cups and European Championships. At Euro 2020/21 he may have been the oldest football player but he represented his country extremely well.
He played in every single match for Holland and in the group stages kept two clean sheets. However, he couldn't keep his side in the tournament after conceding two goals against the Czech Republic in the round of 16.
During his club career he has represented the likes of Roma, Fulham, Monaco, Southampton, Everton and now Ajax. In fact in all competitions he has made a total of 438 appearances. What a career, and he's still going at 38 years of age.
This tournament could be his last however, he could make one final appearance at the World Cup in 2022. Either way, his career has been an incredible one. He may not be the most memorable player in the history of international football like Cristiano Ronaldo and Pepe for example. But, he has given many Netherland fans some incredible memories and here's hoping for a few more before his career comes to an end.
38 – Maarten Stekelenburg (38 years, 264 days) will become the oldest ever player to play for the Netherlands at a World Cup / European Championship, overtaking Edwin van der Sar's record set in 2008 (37 years, 236 days). Guard. #NET #EURO2020 #NETUKR pic.twitter.com/2MqttJ9Feo

— OptaJohan (@OptaJohan) June 13, 2021
We hope you enjoyed the article 'Who is the oldest football player at Euro 2020/21?' Who do you think was the best player from this list at the tournament? Who do you think will be the oldest football player during the 2022 World Cup? Let us know!
Read more on football below: