10 of the most underrated footballers in the world right now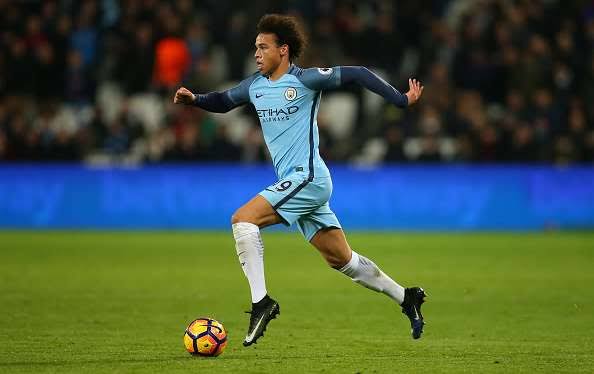 10 of the most underrated footballers in the world right now
Football fans all over the world watch and spectate their teams perform each week. As players try and impress on the pitch they begin to gain recognition for their work. Fans are often quick to judge whether they like a player or not and big household names are usually rated highly by their following.
What makes a good player is their ability to excel in their position and provide their team with good performances week in and week out to help win games. The well-known footballers like Lionel Messi, Cristiano Ronaldo, Neymar etc are all rated highly by spectators across the world.
However, there are those that don't get the acknowledgment they deserve. We take a look at 10 of the most underrated footballers in the world right now. These type of players consistently provide for their teams but are under-appreciated by many fans, and we count down the 10 best in currently in world football.
10. Keylor Navas – Paris Saint Germain
PSG's number one has been over-looked as a top keeper for the last few years now. Each week he performs well for his club and is also a great servant in the Costa Rican national team. When he was transferred away from Real Madrid, it came as a shock to many fans after performing well for them.
He won three Champions leagues and the league title in five years at Madrid. Navas has also made some big saves to help win them important games. Not many people however see the input he gives the team, because that is what he is expected to do at such a large club.
Since his move to PSG he has continued the same form. The 33 year old kept 11 clean sheets in 21 league appearances last season. He was also a key player in their run to the Champions league final where he kept five clean sheets in nine games. As he gets older his performances aren't slipping, making him one of the top goalkeepers right now in world football.
#allezparis #psg ?? pic.twitter.com/4y2WEFkqAC

— Keylor Navas (@NavasKeylor) October 1, 2020
9. Alejandro Gomez – Atalanta
Atalanta's forward Alejandro Gomez has put out confident displays in the Serie A over the last few years. Since joining for £4m in 2014, Gomez has consistently provided goals and assists for his club. It is obvious to see how his contributions have helped his side, as Atalanta have progressed into champions league places since gaining promotion into the top flight in 2011.
They have finished third in the last two seasons and have shaped up to be a tough side to beat. In 243 appearances for the Italian side, Gomez has scored 59 goals and produced 70 assists with 27 of those coming in the last two seasons. He has also pushed his way into the Argentina national team and has played four games since making his debut in 2017.
As the captain of Atalanta, his work rate and leadership inspires his teammates to follow suit. By playing for a fairly smaller club he has gone unnoticed in the footballing world and is definitely one of the most underrated players right now.
8. Raul Jimenez – Wolverhampton Wanderers
Wolves' rise to becoming a strong team in the Premier League is largely down to the performances of front man Raul Jimenez. The Mexican talisman has a keen eye for goal and has consistently put the ball in the back of the net for the Midlands club.
The 39 year old struggled at his previous clubs Atletico Madrid and Benfica. But after signing for £34m last year, following a season-long loan with Wolves, he has grabbed 47 goals in 107 games. His goals have helped Wolves secure their first European qualification and reach the FA cup semi-finals.
He scored 17 goals and produced six assists last season in the Premier League, forming a deadly partnership with Diogo Jota. Jota was unfortunately sold to Liverpool for £45m this summer.
As Jimenez continues to put out good displays for Wolves he begins to appear on more clubs radar. However his contributions have gone unnoticed over the last couple of years, even though he has played a pivotal role in Wolves' development.
?? Raul Jimenez has now scored 47 goals in 107 matches for Wolves.

Our number 9️⃣ pic.twitter.com/EMkofRi8fG

— Wolves Live (@WolvesFC_latest) October 21, 2020
7.  Wissam Ben Yedder – AS Monaco
Monaco's forward, Wissam Ben Yedder is not a player that is known as world class. However his performances each gameweek suggest he is very underrated and he's proven himself as being a prolific scorer throughout his career. Last season in the French league alone he grabbed 18 goals and four assists for a struggling Monaco side.
The 30 year old scored 70 goals in 138 appearances at his old club Sevilla before moving to France last summer in a £36m move. Although some may say that is a hefty fee, Ben Yedder has no doubt proved doubters that his price tag is justified.
The French international offers pace and creativity along with his goal scoring. Having not played for any huge clubs, his profile isn't as big as it could be. However it is difficult to say that he wouldn't be good enough for top teams and he's shown that he can be a hard player for defenders to stop.
6. Sergio Busquets – FC Barcelona
Previously one of the best midfielders in the world, Sergio Busquets revolutionised the role of the defensive midfielder. The Spaniard was often overlooked by the creativity of Xavi, Iniesta, Fabregas and David Silva in Spain but has relinquished in his position.
As a loyal servant to his current club Barcelona, he has played alongside some of the worlds best. 12 years with the Spanish giants and Busquets has won every trophy possible, including three champions leagues and eight league titles. He has 119 appearances for the Spanish national team as well, winning both the World Cup and the Euros.
Busquets defensive awareness makes him very hard to beat in the middle of the park. His composure on the ball prevents him losing possession and he has the ability and vision to pick out passes to create attacks. Sergio Busquets is definitely one of the most underrated players of all time and five years ago he would've been further up on this list.
#LFCBarça We're ready! ?? pic.twitter.com/0mGpLNsWhi

— Sergio Busquets (@5sergiob) May 6, 2019
5. Edinson Cavani – Manchester United
Edinson Cavani signed for United on transfer deadline day this summer after getting released from PSG. After arriving from Napoli for £58m in 2013, he spent seven years with the French champions. He scored a club record 200 goals in 301 games as well as 43 assists. Previously at Napoli he scored 104 goals in 138 games.
His phenomenal goal scoring record makes him one of the most prolific strikers of the decade. However many wouldn't view him with that status, making him a very underrated player. Yet to start for Man U, Cavani is looking to impress with the Red devils at the age of 33.
The Uruguayan has also performed on the international stage, scoring 50 goals in 116 matches. His technical abilities and striker instincts make him deadly in front of goal. PSG's greatest ever scorer is also a leader on the pitch and will definitely have a point to prove in England.
4. Georginio Wijnaldum – Liverpool FC
Liverpool's midfield maestro, Georginio Wijnaldum, signed for £25m from a relegated Newcastle in 2016. Fans were surprised to see that amount spent on the Dutch international, but he has proved to be worth much more than that fee. His services in Merseyside has helped them win the champions league and their first league title in 30 years.
Wijnaldum is the engine inside a dominant Liverpool midfield. He is a great all-rounded player that can score, create chances and be disciplined in defence. With not long left on his contract, Klopp will be hoping they can persuade him to sign an extension on his contract.
His style of play and the fact that he plays alongside the likes of Salah, Mane and Van Dijk, makes him hidden sometimes in the Liverpool set up. Nevertheless his contributions to their performances are vital to ensure they get chances, leaving him as one of the most underrated players right now.
Looking forward to the next round ??#UCL #YNWA @ChampionsLeague ? pic.twitter.com/7tP2jUnZgx

— Gini Wijnaldum (@GWijnaldum) October 26, 2020
3. Leroy Sane – Bayern Munich
Bayern's new winger Leroy Sane has dropped off from the spotlight after he injured his knee for Man City last year. Missing the majority of the 2019/20 season, Sane hasn't been able to showcase his full potential so far. 10 goals and 15 assists in the 2017/18 season and 10 goals and 10 assists the following year in the premier league, are just glimpses of what Sane can do.
He signed for Bayern for £45m this summer and as a 24 year old, has plenty of chances to impress with the European champions. The German winger is extremely talented at taking on defenders and is very comfortable on the ball. His prowess in front of goal and ability to create chances makes him a great asset for Munich.
His lack of game time over the last year or so has resulted in Sane losing his status as one of the stars of the future. He still has heaps of potential to demonstrate to fans and is very underrated considering his contributions to Man City and his national side.
2. Raheem Sterling – Manchester City
England and Man City winger Raheem Sterling has been the focal point of their success ever since arriving from Liverpool. Many fans and pundits alike will not consider Sterling to be underrated, but his contribution for City over the last couple of years has been overlooked.
Often the British media has been accused of targeting Sterling, focusing on his life off the pitch rather than on it. Because of this his performances don't get the recognition warranted. He has scored 105 goals and produced 79 assists in 259 appearances for City.
As well as being City's second highest Premier League scorer, Sterling is only 21 goals away from being the highest scoring winger in Premier League history. He is also nine goals away from being the highest English scorer in the Champions league. He is only 25.
Sterling's leadership in the dressing room and on the pitch has made him one of Pep Guardiola's star men and a crucial member of their success in the last few seasons. With so many years of football ahead for him, there is no limit to how good Sterling can be and he should get the recognition he deserves.
On a more serious note: delighted helping the team with the victory tonight & happy to come back playing in this incredible stadium, missing the fans tho !! See you soon again Marseille ?? #respect pic.twitter.com/buHnXLlsM0

— Raheem Sterling (@sterling7) October 27, 2020
1. Thomas Muller – Bayern Munich
The most underrated footballer in the world right now is Thomas Muller. He has been the life and soul of a highly competitive Bayern Munich team over the last decade. He has 100 appearances for Germany and 38 international goals to his name.
In 545 games for Bayern, Muller has contributed to 402 goals (204 goals/198 assists). His remarkable stats are often overshadowed by previous Bayern attacking talents. Before Robert Lewandowski it was Arjen Robben or Frank Ribery not giving Muller a look in.
But one constant in their success in the 11 years Muller has been there, is his performances. He is an all-rounded player that can operate in a variety of attacking positions. At 30 years old, he has become one of the Bundesliga's best ever players and is a great character off the pitch as well.
Muller's domination domestically, in Europe and Internationally isn't often highlighted, making him very underrated. People often don't notice how much he influences his team. Nevertheless, he has played a monumental role in making Bayern one of the best teams of the decade and is a great player to watch.
We hoped you enjoyed this article '10 of the most underrated footballers right now'. Who do you think is the most underrated footballer at the moment? Let us know! 
Read more on football here: