Diego Maradona: Legendary Moments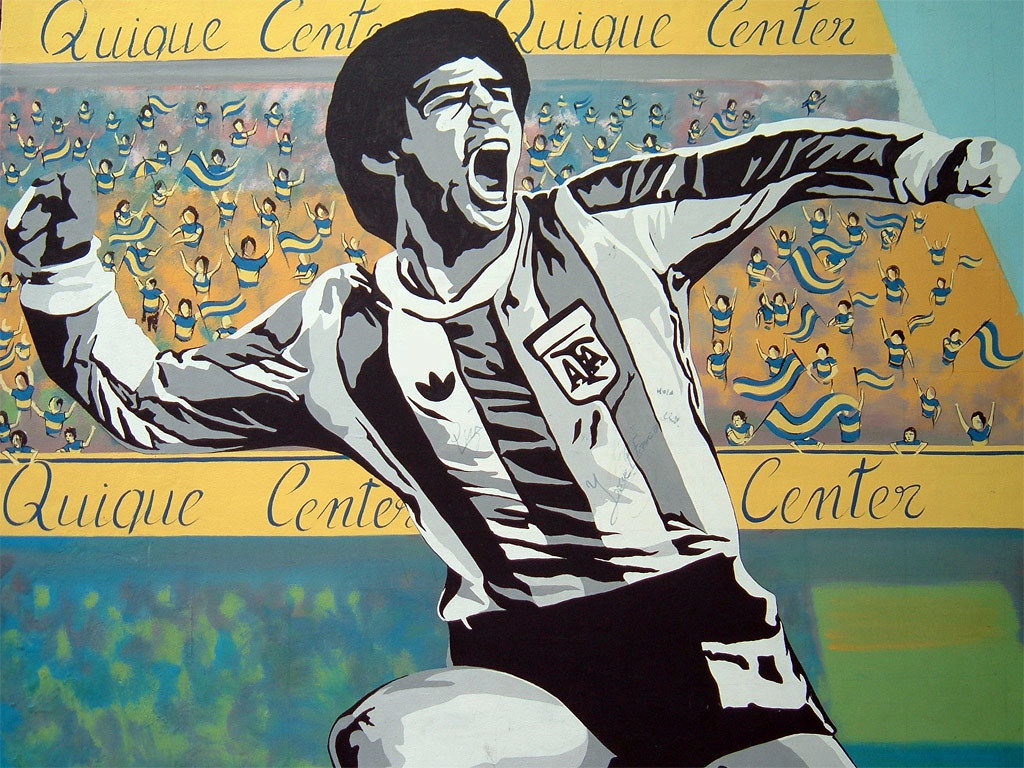 Diego Maradona: Legendary Moments
On 25th of November, Diego Maradona passed away at the age of 60. Maradona will forever go down as one of the greatest footballers to ever step on the field. The Argentinian had enjoyed an illustrious career playing for some of the world's best football clubs and remained the talisman for his country during international competitions.
While his career was full with different types of controversies, at his peak Maradona was an unplayable opponent. He had achieved great things all over Europe, South America and at the World Cup. Let's look at one of his biggest achievement as a player to remember a legend of the game.
1. Goal Of The Century
Maradona was known for his dribbling and goal scoring abilities but there was one goal which stood out from the rest. The match against England in 1986 World Cup is still known to be one of his best matches. He created not only one but two magical moments, one of them being the 'Hand Of God' goal but what that goal was just unbelievable.
Picking up the ball in his own half, Maradona embarked on a mazy, remarkable run. Going past English defenders so effortlessly, within seconds he was near the opposition goal, cooly going around the English Goalkeeper and slotting home the ball to give Argentina the lead. The goal in turn became known as one of the greatest of the century.
2. World Cup Glory
Following an exceptional performance in Quarter Finals against England, Maradona's Argentina faced Belgium in the semi-final. Maradona scored 2 goals in that match. In the final they managed to win 3-2 against one of the best teams in world football in the way of Germany. Maradona had scored 5 goals and provided 5 assists in seven games, never done before in any World Cup.
He later captained Argentina at the 1990 World Cup. He also holds the most number of appearances for Argentina (21). The 1986 World Cup was the Diego Maradona World Cup and no-one can deny that.
Hasta siempre, Diego.

Serás #Eterno en cada corazón del planeta fútbol. pic.twitter.com/jcsGP3GlNI

— Selección Argentina 🇦🇷 (@Argentina) November 25, 2020
3. Napoli Tales
Napoli had never won the Serie A in their history until Maradona joined them in 1984. In his first season he scored 14 goals to get Napoli to 8th place. In the 2nd second season Maradona scored 11 goals and Napoli finished 3rd on the table. It was clear, Diego Maradona was the one who could change the fate of this club forever. In 1986-87 season Napoli put up a historic performance and Maradona's performance was vital in their success.
Napoli finished that season as the champions of Italy, 3 points ahead of their bitter rivals Juventus. Even though all the credit can't be given to Maradona alone, it cannot be questioned that his joining of the club marked a new chapter in Napoli's history. He is the most important figure in Napoli's history and thus they decided to rename the stadium in memory of Diego Maradona.
♾ A legend never dies… ✨pic.twitter.com/CrYxpHnXvA

— Official SSC Napoli (@en_sscnapoli) November 25, 2020
4. Applause From Bernabeu
Barcelona and Real Madrid have one of the biggest rivalries in world football. Getting applauded by opposition fans is a big thing in itself but if it's from your biggest rival, this can been seen as one of football's biggest achievements. In 1983 Maradona did something that no-one ever thought was possible, he was applauded at Santiago Bernabeu. He was just outstanding, like always.
"He loved this game so much. You could see that in each second when you watched him playing. Even when he was warming up, he was special." were the words of Liverpool manager Jurgen Klopp.
As he was getting subbed off the fans at Bernabeu decided to show their appreciation for Maradona by a round of applause. Till date only three players have managed to do that Ronaldinho, Iniesta and Maradona.
5. The Argentina job
Maradona was unmatched as a player but that not unfortunately wasn't the case when he became a manager. In 2008 he was took charge of the Argentina side fighting for a spot in 2010 World Cup. The highlight of his career as a manager came in 2009 when Peru faced Argentina, a must win for Argentina. It was an injury time winner by Martin Palermo which started celebrations on the touchline and the stands. Maradona was pictured sliding across a rain soaked pitch on his belly.
With the death of Diego Maradona the world saw the end of one of the greatest sports personalities to ever live. Even though he might not be with us anymore the legacy he left behind will always be remembered and will stay in our hearts. May you keep playing football in heaven and entertain everyone, Rest In Peace Diego.
We hope you enjoyed the article 'Diego Maradona: Legendary Moments.' What was your favourite Maradona moment? Let us know!
Read more on football here: