Sergino Dest: the new Barcelona Signing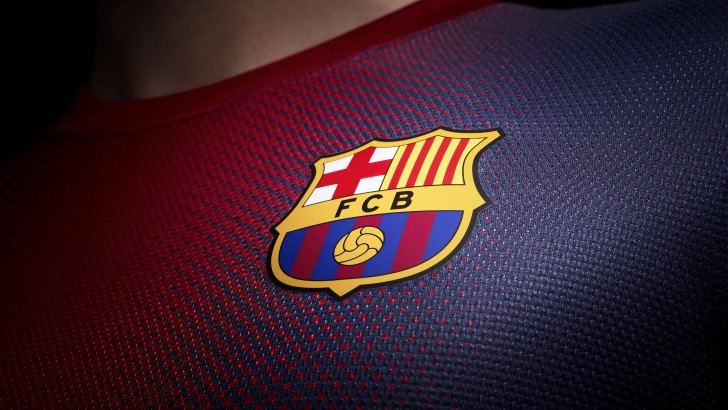 Sergino Dest: the New Barcelona Signing
Sergino Dest, a 19 year old right back from the United States is regarded as one of the most exciting talents in world football. Growing up in the Ajax youth academy big things are expected of him. He made his professional debut for Ajax in 2018, making 18 appearances throughout the season. In 2019 Dest made his 1st team debut for Ajax, being promoted to first team in September 2019. Just after one season at Ajax he has made a move to Barcelona. Let us look into how Sergino Dest fits and how much impact he can make in this Barcelona squad
Sergino Dest: Player Profile
A young 19 year old right-back from Ajax who started his career as a striker but later as he progressed through ranks became a full back. Being from the Ajax youth academy, he is expected to be good on the ball. He is a good dribbler when compared to other defenders and that makes him suitable for that right-back position in Barcelona.
Sergino Dest is a quick, hardworking defender who can contribute while going forward too. His delivery in the final third is also quite good. Often in Ajax he was seen providing crosses to utmost perfection in the final third. His off the ball work is exceptional, he can run on the flanks and also track back at that same pace.
"After all the contracts are signed, I have no doubt that he will be a very useful player for Barça" Koeman said when asked about Sergino Dest.
He has already made 10 appearances in Europe, including both Champions League and Europa League. Sergino Dest managed 5 assists in 20 Eredivisie appearances, which for a player making a first team debut is very good. After just one season at Ajax he attracted interest from clubs like Barcelona and Bayern Munich.
Everything I have worked for has been to get to this moment. It's an honour to play for this club. 💙❤️ @FCBarcelona pic.twitter.com/KiTBf471lY

— Sergiño Dest (@sergino_dest) October 2, 2020
Sergino Dest and Barcelona
After a trophyless season Barcelona had to take some steps to improve their performance. Some new players are needed and some had to be let off the hook. One of these players was Nelson Semedo, who left Barcelona for Wolves. Barcelona now had only one right-back, Sergi Roberto.
Ronald Koeman, the new Barcelona manager is a big fan of Sergino Dest and he had eyes fixed on him and knew he is the player he wants in his team to strengthen the weak backline of Barcelona. After a tough battle with Bayern Munich, Sergino Dest finally agreed to join the Blaugrana. He is given the no. 2 jersey which Nelson Semedo used to wear.
💙❤️ 2️⃣ @sergino_dest https://t.co/0yPBov0Qlf

— FC Barcelona (@FCBarcelona) October 1, 2020
After seeing Barcelona under Koeman it is very evident he wants his full-backs to contribute in attack. With Jordi Alba making forward runs on the left side Barcelona lacked that firepower on the right side. Nelson Semedo was good going forward but defensively he was not the best option. As for Sergi Roberto he is good defensively but not overtly effective whilst attacking. Sergino Dest is the player with the mix of both attacking and defensive qualities.
Sergino Dest's pace and dribbling would be very useful for Barcelona. On the right side they have players like Dembele amd Trincao, who can run behind the defenders, with Dest's passing abilities the right side would be very dangerous. When Dani Alves was at Barcelona his connection with Lionel Messi was also exceptional. Dest is very similar to Alves, it might be wrong to compare both but their playing styles and profile is almost same.
Dest also has that pace factor in him which Barcelona's defence lacks. At times teams could easily outpace the Barcelona defenders which was visible in the match against Bayern Munich. The players crumbled under pressure and one ball behind left the Barcelona defenders chasing. Dest could provide more security on the right side, he defends the ball well and is quick thus can track back too. It will be interesting to see if he plays a similar role like Jordi Alba or be given a more defensive role.
We hope you enjoyed this article 'Sergino Dest: the New Barcelona Signing'. How well do you expect Dest to do at Barca? Let us know!
Read more on football here: