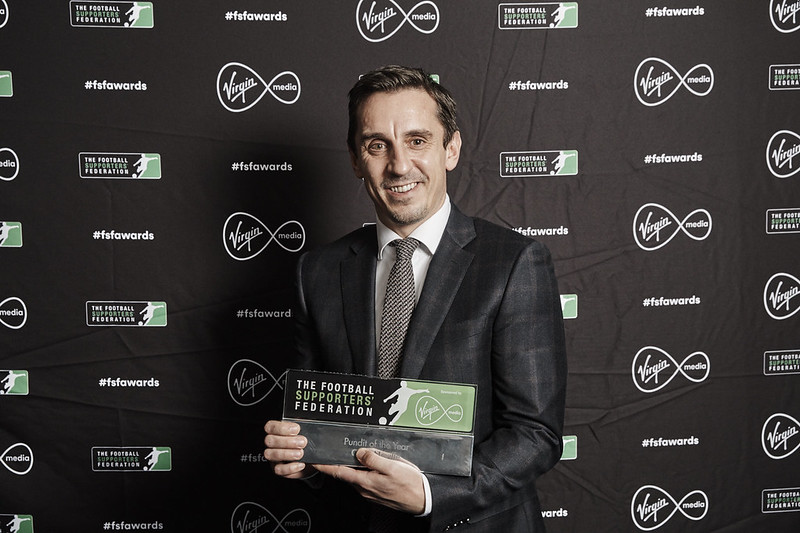 Top 10 Football Pundits
Pundits are a crucial part of the footballing world. They offer insight into aspects of the game we as fans may miss, as well as the occasional piece of banter between the pundits.
Sky Sports recently made vast changes to their team punditry team. Over the summer break, they replaced some of their trusted regulars with fresh blood, in what can only be seen as an attempt to modernise themselves.
It is not just Sky that has looked to revamp their look. BBC has been at the forefront of making their punditry team more reflective of modern society.
I've decided to rank the current top 10 pundits from across all the channels.
10. David Prutton 
He may not make it into everyone's top 10 but Prutton, no longer rocking his long locks, has worked his way up on the Sky Sports EFL coverage. 
Prutton now hosts the coverage of many EFL games and is seen as Sky's EFL expert. He was also an EFL midfield expert back in his playing days.
9. Alex Scott 
One of the new faces on the BBC. An England legend, she has led the way for women pundits in the game.
Her knowledge of the game is unquestionable and she will be a main figure in football punditry for a few years. I wouldn't imagine it is long before Alex becomes a host on some BBC football coverage.
8. Roy Keane
No-nonsense footballer and now a no-nonsense pundit. 
He is happy to offer criticism no matter what happens.
7. Ian Wright
Wright offers stories galore and his trio with Shearer and Lineker rivals that of MSN.
Questionable fashion sense on some occasions.
6. Jamie Redknapp 
A classy man with a good knowledge of the game. Jamie is a regular for Sky's big games, as well as taking a lead role on A League of Their Own.
5. Danny Murphy
Another pundit who is becoming a regular on the punditry scene. One of BBC's top pundits over the past few years and has still got many years left him in.
Jamie Carragher 
Him and Neville, who I will discuss shortly, have been a hit since their retirement. Carragher has unbelievable football knowledge, and who can forget the classic Henry incident.
3. Micah Richards
Micah has burst on to the scene over the past season or two. He has an infectious laugh and one or two great stories to go along with his knowledge of the game.
He is now a regular on BBC and Sky.
2. Gary Neville
Great pundit, questionable manager. 
Neville cemented has cemented him on Sky Sports as a mainstay along with Carragher on MNF. As stated above, the two bounce off each other and attract lots of viewers when paired together.
1. Jermaine Jenas
A steady footballer throughout his career. His knowledge of the game is shown in his punditry. Jenas is a prime example of the modern pundit and in my opinion, is the best around at the moment. 
Jenas can be seen on at least one BBC football show a week or hosting a documentary on BBC iPlayer.
The BBC showed their loyalty to Jenas by giving him his own Match of the Day spin-off, MOTDx. A show that was forward-thinking and understood the new culture in society.
We hope you enjoyed this article 'Top 10 Football Pundits'. Who is your favourite football pundit? Let us know!
Read more on football here: