The 5 Biggest NBA trades so far this off-season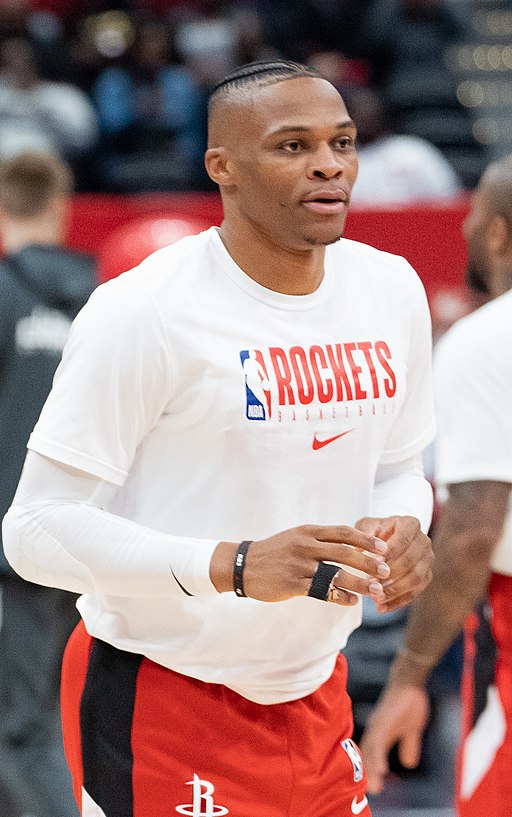 Best Sellers in Sports & Outdoors
The 5 Biggest NBA Trades So Far
With the start of the 2020-21 season just around the corner, NBA teams across the league are swapping and trading to bolster their rosters for the upcoming campaign. Already we have had some surprising moves that are bound to shake up the league when it starts on December 22nd. 
After Lebron James and the LA Lakers won the 2020 NBA championship, teams are desperate to prevent them from securing back to back titles. While some teams are focused on re-building for the future, others have emptied their pockets to secure some of the best players in the NBA.
The salary cap has been set at $109.1m (£82.8m) for this season, after free agency opened on November 20th. Big NBA stars like Anthony Davis and Brandon Ingram signed contract extensions with their current teams. However, that hasn't stopped other players from making switches.
We take a further look at the five biggest NBA trades from the off-season so far. Which team has made the best trade from the off-season?
5. Dennis Schroder to Lakers
German basketball player, Dennis Schroder arrives to the reigning NBA champs from Oklahoma City Thunder. The trade includes Danny Green going the other way. Since then, three time NBA winner, Green was traded to the Philadelphia 76ers along with Terrance Ferguson. The trade has Al Horford, Vasilije Micic and a 2025 first-round draft pick going to the Thunder.
After a solid season Schroder led the NBA in scoring off the bench, with 18.9 points per game. He also came runner up in the sixth man award, behind new teammate Montrezl Harrell, helping the Thunder reach the playoffs. However he has recently stated his eagerness to start for the NBA champs this season and he definitely has an argument to do so.
The Lakers are acquiring a player that will no doubt add firepower to the roster, with the likes of Lebron James and Anthony Davis already within their ranks. Although Danny Green is more clinical in crucial situations, Schroder will definitely be a better asset throughout the season.
He may not see as much of the ball this year, but his shooting is always improving along with his overall game. Fans will definitely be encouraged by his performances next year, as they try to achieve back to back titles.
The reigning champs add the league's leading bench scorer ??? pic.twitter.com/SOxaVo62NS

— Los Angeles Lakers (@Lakers) November 20, 2020
4. Gordon Hayward to Hornets in sign-and-trade deal
After drafting highly-rated LaMelo Ball 3rd in this year's NBA draft, the Hornets have also acquired the services of Gordon Hayward from the Boston Celtics. This came as a surprise to many, given how much money they are offering. Nonetheless if he can get back to his best, before his excruciating injury, then the Hornets will reap the rewards.
He signs on a four-year deal worth $120m, with Charlotte also getting 2023 and 2024 second-round draft picks. Celtics on the other hand, receive a protected 2022 second-round draft pick and trade exceptions worth roughly $30m. He averaged 17.5 points, 6.7 rebounds and 4.1 assists per game last season.
Many fans believe that the Hornets are just going round in circles. Over-spending on players that aren't franchise changing. Despite Hayward's experience in the NBA, the 30-year-old is arguably on the decline from his prime and could be another bad decision made by the Hornets.
That being said, he does possess quality and will be a leading figure on and off the court for a young and developing Charlotte team. Albeit a hefty price tag, he has the potential to be a player that pushes this team to playoff berth. They're in search to make a playoff spot for only the fourth time in 18 years. 
? @gordonhayward was meant to rock pinstripes ?

WELCOME TO BUZZ CITY, GORDON! ? pic.twitter.com/Y16Cn5QHLU

— Charlotte Hornets (@hornets) November 29, 2020
3. Jrue Holiday to Bucks in 4-team swap
One of the biggest NBA trades so far in the off-season, saw Jrue Holiday sign for the Milwaukee Bucks from the New Orleans Pelicans. A four-team swap required the Bucks, Pelicans, OKC and the Denver Nuggets to make the deal work.
Along with Holiday, who will partner up with last season's MVP Giannis Antetokounmpo, the Bucks signed Sam Merrill (60th pick of the 2020 draft). In return, the Pelicans received Steven Adams, Eric Bledsoe and unprotected first-round picks in 2025 and 2027.
For Adams going to Pelicans, OKC gained a heap of players and picks. They signed George Hill, Kenrich Williams and Darius Miller, as well as Josh Gray and Zylan Cheatham who were later waived by OKC.
Along with this, they got a 2023 first-round pick (lottery protected) and a 2023 and 2024 second-round pick. Last but not least, the Nuggets received RJ Hampton – who was drafted 24th this year.
Holiday is the biggest player in this trade, and recorded 19.1 points and 6.7 assists per game last season. He is definitely the type of player that'll keep Giannis in Milwaukee. Some may see this as a huge risk, having now lost Bledsoe and Hill, but a risk that could easily be successful.
Both the Pelicans and OKC benefited from this trade as well. New Orleans received two good starters (Bledsoe and Adams) and OKC managed to secure a host of potentially impactful draft picks. Denver weren't as heavily involved, but still secured a good player in RJ Hampton, who has been compared to the likes of LaMelo Ball in the past.
"I'm trying to put banners up there, a ring on my finger, and I'm tryin' to have fun doing it…"

– @Jrue_Holiday11 and @laurenholiday12 tell @ChrisBHaynes via @YahooSportsNBA pic.twitter.com/Cuu3sHtbpk

— Milwaukee Bucks (@Bucks) December 3, 2020
2. Chris Paul to Suns: OKC pile on draft picks
As OKC continue to hoard future draft picks, Chris Paul travels to the Phoenix Suns in one of the biggest NBA trades so far. As well as a 2022 first-round pick, the Thunder received Kelly Oubre Jr, Ricky Rubio, Ty Jerome and Jalen Lecque.
However, Kelly Oubre Jr was later traded to the Warriors for a 2021 first and second-round pick. Rubio was then sent to the Timberwolves in replacement for the 17th pick of the 2020 NBA draft – Aleksej Pokusevski. On top of that they traded Lecque to the Indiana Pacers, for TJ Leaf and a future second-round pick.
After an impressive 2019-20 season, Paul scored 17.6 points and made 6.7 assists per game to help OKC reach the playoffs. The Suns are acquiring a much-needed experienced point guard, who can help the team push for playoff berth themselves. Although CP3 is only getting older, he continues to perform at an elite standard on the court.
It is worth mentioning however, that the Thunder have now earned five first-round picks and the rights to swap two with the Rockets. This is just from deals including Chris Paul over the last couple of years. Some may say that is intelligent business for a re-building Thunder.
gang is back together ?

?@Verizon 5G Performance Center pic.twitter.com/TpEF75OOdP

— Phoenix Suns (@Suns) December 6, 2020
1. Russell Westbrook to Wizards: John Wall to Rockets
In easily the biggest trade from the off-season so far, NBA superstar Russell Westbrook moves to the Washington Wizards. The 2017 league MVP teams up with Bradley Beal in search for his first championship. He leaves James Harden and the Houston Rockets behind. Five-time all star John Wall will go the other way, as well as a future first-round pick.
Two of the league's best point guards trade teams, in a bid to add to their list of honours with a ring. Westbrook is an unstoppable force on court right now, but has been criticised for his role in a team situation. He averaged 27.2 points, 7.9 rebounds and 7 assists last season. 
Despite all the criticism, Westbrook has been no doubt one of the best NBA players this decade. His athleticism and work ethic are to be admired and the Wizards are definitely getting an elite player on their roster.
John Wall is also a great addition for the Rockets. After missing out on all of last season to injury, Wall will be motivated to return to the form that made him one of the top five point guards in the league. Over his 10 year career he has averaged 19 points and 9.2 rebounds per game. Wall often carried the Wizards to playoffs on numerous occasions as well.
It will certainly be interesting to see how this trade pans out this season.
We hope you enjoyed the article 'The 5 biggest NBA trades so far this off-season.' Which of the biggest NBA trades from the off-season will impact the league the most? Let us know what you think! 
Read more on Basketball here: