NBA 2020-21 season set for a December 22 start date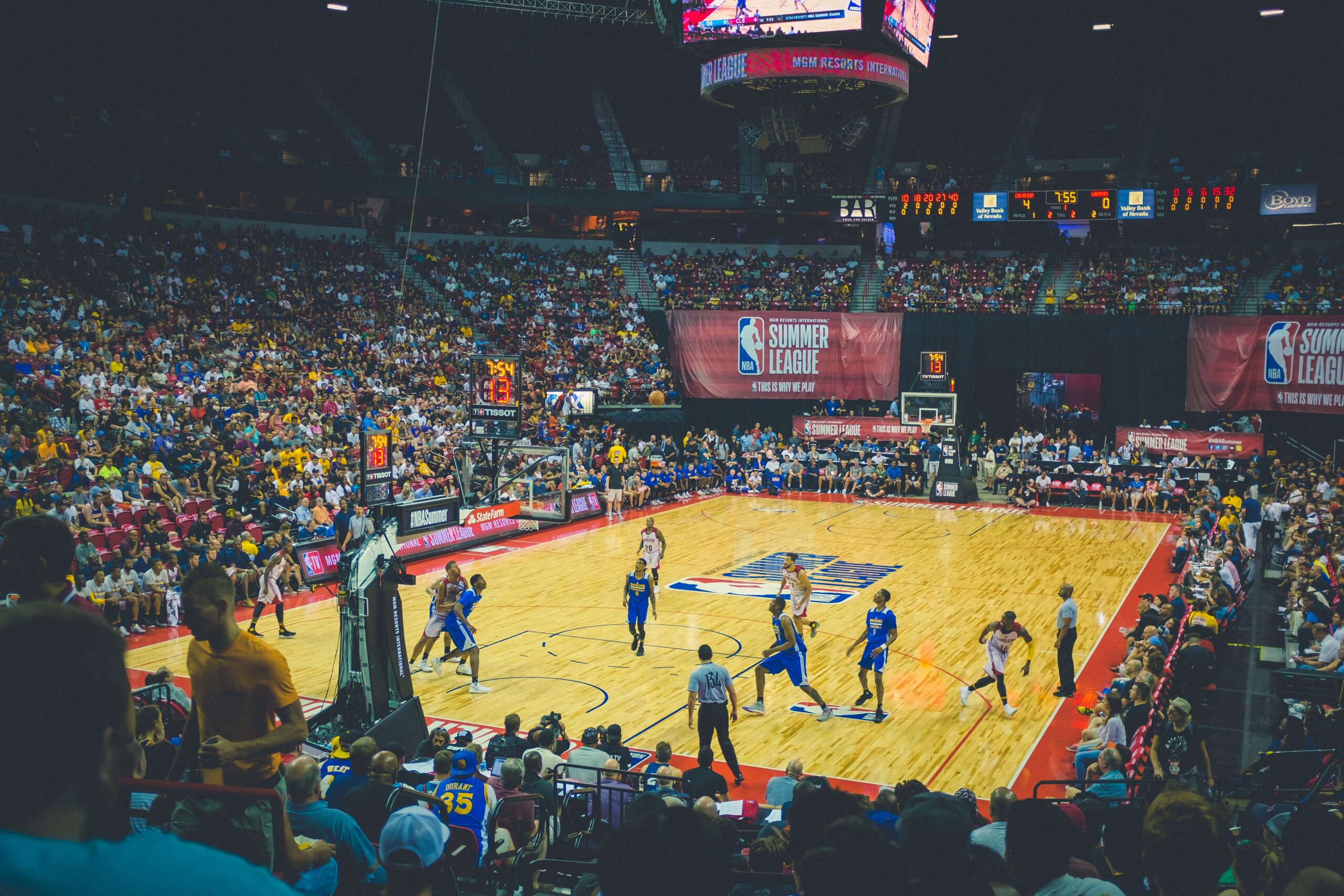 The NBA has announced that the 2020-21 season will start on the 22nd December after an agreement was reached with players
NBA 2020-21 season set for a December 22 start date
The NBA came to an agreement with the players union on Monday over the season's scheduling, salary caps and free agency dates in order to prepare for the upcoming campaign.
Unlike the usual 82-game format, the 2020-21 season will consist of 72 games starting on December 22nd. The salary cap for NBA teams has also been set at $109.1m (£82.8m), with free agency beginning on the 20th November. Teams will be able to sign players from the 22nd November.
With the NBA draft being held next week on the 18th November, fans are likely to see changes in teams rosters over the next few weeks. Teams will have less preparation time for this season, due to the coronavirus pandemic forcing the usual season start date from October to December.
With a normal season generally finishing in June, this year was different. The pandemic halted the season in March, before it was resumed four months later in a 'bubble' environment in Orlando.
The Los Angeles Lakers beat the Miami Heat 4-2 in the NBA Finals in October, to claim their 17th title. Lebron James was granted Finals MVP after averaging 29.8 points, 11.8 rebounds and 8.5 assists per game.
Next season will put the Lakers under pressure to deliver back to back titles. Teams like the Milwaukee Bucks and LA Clippers will be looking to win the NBA championship after missing out last year.
Mark your calendar! 👀🗓 pic.twitter.com/YIdADGEyFe

— NBA (@NBA) November 11, 2020
What can we expect?
With a shorter time frame to sign players during free agency, we may see similar rosters to last season, with a few additions. The likely competitors for the NBA 2020-21 championship would be teams such as; the Lakers, Bucks, Rockets etc. After the backend of last season finished so unexpectedly, many top teams will be looking for vengeance.
But it is also likely we will witness some dark horses again this time round. Devin Booker and the Phoenix Suns won eight straight games after the restart and the Denver Nuggets shocked their way to the Western conference finals. Both will try to compete again this year.
Lebron James and the Lakers will no doubt be eager to defend their title, but will struggle at the start of this season due to their lack of recovery time. Teams like Golden State Warriors and the Brooklyn Nets can expect to be a much better force this year.
With star players like Steph Curry and Klay Thompson out for the majority of last season at Golden State, their returns will be welcomed by many. As with the Nets, we could see leading players like Kevin Durant team up with Kyrie Irving again following his recovery from injury.
NBA draft
With the NBA draft being held next week, we may also be in store for some bright, new talent gracing the courts. The Minnesota Timberwolves and Golden State Warriors have high draft picks and strong teams already. This certainly gives them a better advantage for this season.
The likes of LaMelo Ball, James Wiseman and Anthony Edwards are all top draft prospects that will develop into franchise players for their teams. A 72-game season gives players 10 games less to compete in, but will motivate them to impress. This will help the physical recoveries of athletes across the whole season.
We are definitely in store for a whirlwind of a campaign. It is looking too unpredictable to call which team will take home the 2020-21 NBA title. With free agency coming up however, NBA fans will be excited to see some chaotic turn of events before December 22nd.
We are *OFFICIALLY* on the clock.

— Minnesota Timberwolves (@Timberwolves) October 12, 2020
Free agency
The Free agency negotiation window will open on November 20th, and signings can be made two days later. After the coronavirus pandemic and a chaotic free agency last season, it's possible it'll be quieter this time round. Last year's chase for, then free agent, Kawhi Leonard saw teams go crazy for his signature.
The free agency options right now aren't necessarily players that will change the whole set up of a franchise. And with a £83.8m cap on salaries, not many teams are likely to trade for huge NBA stars before the 2020-21 season.
Arguably the best player available is Anthony Davis. However it is much more likely than not, that he will opt to re-sign with the Lakers. Nevertheless, there are still other strong players as options for clubs to alter their rosters.
Some of the biggest free agents include; Brandon Ingram (restricted), DeMar DeRozan (player option), Fred VanVleet (restricted), Goran Dragic and Gordon Hayward (Player option). Like Davis, we can expect some of these top players to re-sign with their current teams however.
While the pandemic is still on-going, it may be difficult to see the same overhaul in signings that we have seen over the last few years. Few teams have the cap space to invest heavily and it may give chances for players to prove their worth next season. The heaps of uncertainty in the NBA right now, comes with a lot of entertainment for fans to look forward too.
We hope you enjoyed the article 'NBA 2020/21 season set for a December 22 start date'. Who do you think will be crowned champions for the NBA 2020-21 season? Let us know! 
Read more on Basketball here: