2020 NBA Draft: The Top Prospects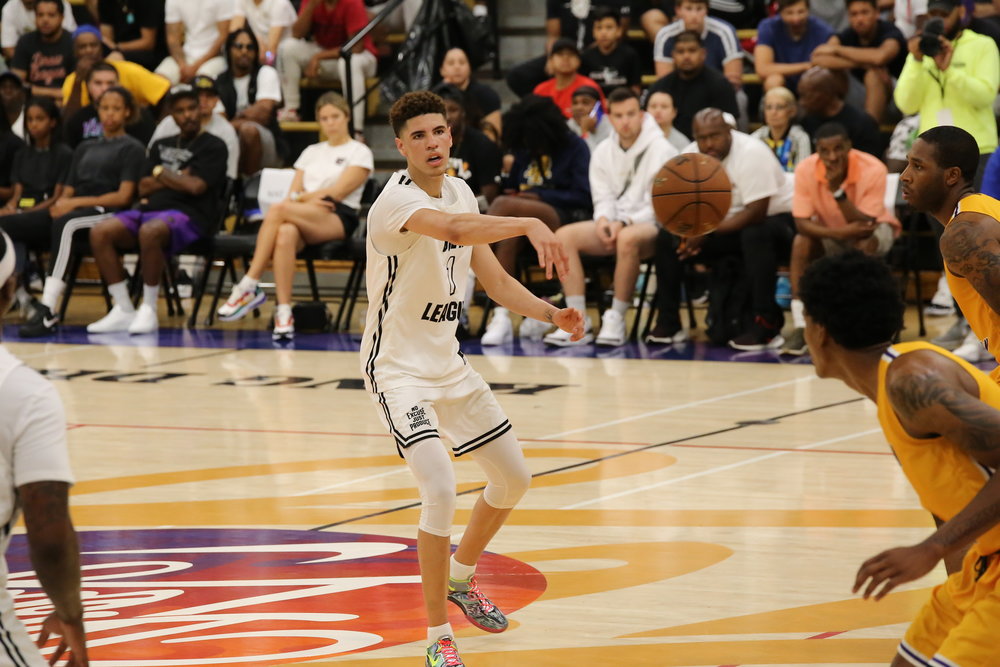 2020 NBA draft: The top prospects
It has been nearly four months since the 2020 NBA draft should have been held and we are now just under two weeks away from finding out who will be taking the NBA by storm next season. The draft selection process gives the best young talent all over the world the opportunity to impress on the biggest stage.
After years of hard work and dedication to the game of basketball, the selected players finally get their dream come true. Notable players that have previously been selected as number one include; Lebron James, Kyrie Irving, Yao Ming, Anthony Davis, Allen Iverson, Shaquille O'Neal, Dwight Howard and Tim Duncan to just name a few…
This year the competition is fierce. With the race to the top draft pick wide open, we look at which players will take the top spots. From the NCAA to International teams, players for this year's draft have been scouted from all over the globe.
Take a look to see which players are predicted to go into the top five of the 2020 NBA draft on November 18th.
October 11: Lakers win the Finals

November 18: NBA Draft

December 22: new season starts!

MORE BASKETBALL pic.twitter.com/hHNhowGfxC

— SB Nation (@SBNation) November 6, 2020
The top 5 NBA draft predictions
5. Cleveland Cavaliers – James Wiseman (C) – Memphis
The Cavs had the second worst record last season, after only winning 19 games. In the last two drafts they opted into acquiring guards to improve their backcourt. However with the number five pick this year, 7ft 1in centre James Wiseman, from Memphis, would be a great addition to their roster.
The Cavs are dying for a franchise player to build their team around. Guards like Collin Sexton and Darius Garland are good players but not long term options. Wiseman's incredible frame and athleticism for his size makes him a strong presence on both ends of the floor.
As a rim protector he can be a valued asset on defence and can score the ball as well. With time to develop, Wiseman could be a real star in the NBA. The Cavs have Andre Drummond operating the starting centre role at the moment, which gives the 19-year-old time to develop and grow naturally into a stand out player.
James Wiseman finna be a PROLLLEM 😈 @BigTicket_JW (via jmilobball/IG) pic.twitter.com/8MvucIbneA

— Overtime (@overtime) October 18, 2020
4. Chicago Bulls – Killian Hayes (PG) – Germany
As a big 6ft 5in point guard, Killian Hayes would be a great selection for Chicago. With Hayes bringing up the ball as a point guard, Coby White and Zach Lavine can get more freedom off the ball and get up the court to score points.
After a big jump to professional basketball in Germany, the Frenchman has lots of experience playing in a more physical environment. His big stature and versatility on the ball makes him a great offensive threat and he has very advanced decision-making. While Hayes' defensive effort may lack, there is certainly room to learn in an improving Bulls team.
Chicago have been in need for a leading point guard ever since the decline and departure of Derrick Rose. Killian Hayes could be the answer to that problem and would fit nicely into their roster. Many wouldn't put him this high up in the draft but he could end up rising to a top five pick in the next couple of weeks.
2020 NBA Draft prospect rankings: LaMelo Ball, Killian Hayes lead top point guards available in this year's class

by @Kyle__Boonehttps://t.co/yalszLlT7M pic.twitter.com/RCDlAZORth

— CBS Sports NBA (@CBSSportsNBA) November 3, 2020
3. Charlotte Hornets – Anthony Edwards (SG) – Georgia
The potential pick at number three is shooting guard Anthony Edwards from Georgia. The Hornets have struggled over the last few seasons to find game winning players to help boost their chances at playoff berth.
After acquiring PJ Washington and Miles Bridges over the last couple of drafts, the Hornets frontcourt has lots of potential. The rise of guard Devonte' Graham as well is a huge bonus for their team. They also spent big to sign Terry Rozier, who can help Edwards become a great player.
Edwards is a powerful and athletic player who is a great scorer and hard to stop. He averaged 19.1 points per game last year and is definitely one of the best offensive players in this draft. He has the potential to go up to number oneacc and will continue to improve. However the 19-year-old must learn to stay disciplined on defence and with decision making if he wants to make a big impact.
— Anthony Edwards (@theantman05) October 30, 2020
2. Golden State Warriors – Deni Avdija (SF) – Maccabi Tel-Aviv
With the worst record last season, the Golden State Warriors struggled a lot without their star players Steph Curry and Klay Thompson. If they were to select Deni Avdija, he would be a perfect fit into their set up. He is looking to be the first international player to be selected in this draft, after spending the season with Maccabi Tel Aviv in Israel.
The 6ft 8in small forward has all the ball handling and creativity as a guard does. His ability to grab rebounds and score the ball, especially in transition, makes him extremely hard to stop. It may be possible that the Warriors would prefer a more experienced player within their ranks this season however. But if they were to stick with their draft pick, Avdija would be a great future prospect.
With his shooting and playmaking improving all the time, we could definitely see him go this high up in the draft. Golden State lack a deep roster and need better reinforcements if the likes of Curry and Klay were to get injured again. Avdija has big potential but its a question of how quick can it be unlocked in the NBA.
Bounce-back game for Deni Avdija to help a short-handed Maccabi Tel Aviv team advance to the Final Four. He still really struggled with Yam Madar's ball pressure (6 TOVs) and had his lapses defensively but Avdija made big shots late to finish with 22 PTS, 10 REBS, 3 STL, 2 BLK. pic.twitter.com/Pj4LOFYNeX

— Mike Schmitz (@Mike_Schmitz) July 23, 2020
1. Minnesota Timberwolves – LaMelo Ball (PG) – Australia
The most exciting pick of the 2020 NBA draft is no doubt LaMelo Ball. The 19-year-old sensation is known worldwide and brings an element of buzz to the NBA. Similar to Zion Williamson last year, LaMelo already has a huge following to his name. As part of the 'Ball brothers' he is a huge part of the Big Baller Brand created by his dad, Lavar Ball.
But regardless of his off the court lifestyle, LaMelo Ball is a talented combo guard that brings creativity and flair to the floor. At 6ft 7in, his height is a huge advantage when he's playing, allowing him to see the court easily with his unique vision. Although he lacks discipline on defence and decision making with his shots, there would be plenty of NBA teams happy to acquire his signature.
With this draft so unpredictable, Ball could easily fall from a potential number one pick. However he would be a great asset to the Timberwolves at the point guard position and give them a different edge offensively. After impressing in Australia with the Illawarra Hawks, he is certain to be picked as a franchise player and is in contention to go number one in a couple of weeks.
Notable mentions:
Onyeka Okongwu (C) – USC
Obi Toppin (PF) – Dayton
Tyrese Haliburton (G) – Iowa State
Isaac Okoro (SF) – Auburn
We hope you enjoyed the article '2020 NBA Draft: The Top Prospects'. Who do you think will be selected as the overall number one 2020 NBA draft pick? Let us know! 
Read more on Basketball here: