NBA Finals: Lakers crowned NBA Champions after win against the Heat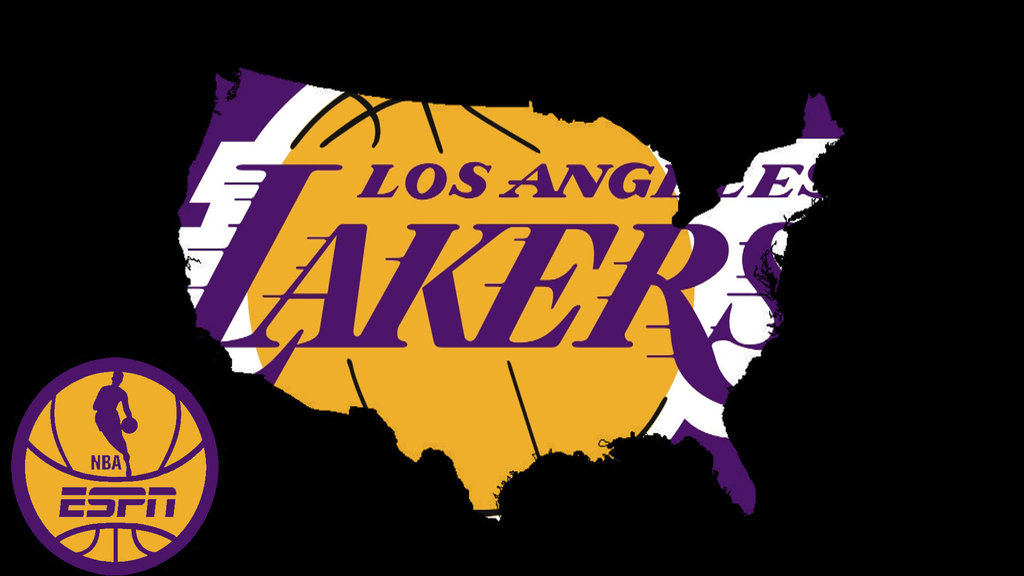 The LA Lakers win their 17th NBA title and Lebron James was named Finals' MVP after they beat the Miami Heat 106-93 in Game 6
The 2020 NBA finals finally drew to a close, as the Lakers were were crowned NBA Champions in game 6. Their title win was capped off with a dominant display, as they won their first NBA championship in 10 years. They sealed a 4-2 victory on Sunday, after a fatigued Miami came up short in the end.
The Lakers' star man Lebron James secured the Finals' MVP with another triple-double performance. His 4th championship ring and his 4th Finals MVP, cements his status as one of the greatest basketball players of all time.
4 titles for the King. 🏆@KingJames x #NBAFinals pic.twitter.com/VEk58EXZ9a

— NBA TV (@NBATV) October 12, 2020
LA now tie the Boston Celtics with the most NBA titles in history, after their long awaited return to glory. Before this year they hadn't made the playoffs in six consecutive seasons. But after acquiring Anthony Davies to combine with James, it was inevitable they would go far in the competition.
Miami will go home, after spending over 90 days in the Florida bubble, disappointed to return empty handed. However, they should hold their heads high, after spirited displays across the series made it hard work for LA.
After a fantastic, 35-point triple-double performance from Jimmy Butler in Game 5, Miami believed they could go on and get something from the series. LA on the other hand, made sure there dreams were crushed from the outset in Game 6.
The longest season in NBA history, due to the coronavirus pandemic, has now drawn to a close. It was only right that it was the Los Angeles Lakers who would go on to win the title.
It was a fitting tribute in memory of five time NBA champion and Lakers legend Kobe Bryant. Kobe along with his daughter Gianna, tragically died in a helicopter accident earlier this year.
"To Lakers nation, we have been through a heartbreaking tragedy with the loss of our beloved Kobe Bryant and Gianna" said Lakers owner Jeanie Buss. 
"Let this trophy serve as a reminder of when we come together, believe in each other, incredible things can happen."
JOB'S FINISHED: YOUR LOS ANGELES LAKERS ARE NBA CHAMPIONS pic.twitter.com/Dnxtgt9i1d

— Los Angeles Lakers (@Lakers) October 12, 2020
Los Angeles Lakers 106 – 93 Miami Heat (4-2)
Leading the scoring for the new NBA champions, was Lebron James who recorded his 28th playoff triple-double. This is the second most in the NBA playoffs, only behind Magic Johnson who had 30. James finished the night with 28 points, 14 rebounds and 10 assists.
Lebron's right hand man, Anthony Davis, also had a spectacular evening on both ends of the floor. He scored 19 points with 15 rebounds, as he led a phenomenal defensive display to prevent Miami from getting back in the game.
Veteran, Rajon Rondo also played outstanding after a quiet game 5 on Friday. He scored 19 points, shooting 73% from the field, with four rebounds and four assists. Kentavious Caldwell-Pope also added 17 to the final tally.
Danny Green totaled 11 points for the night and moves to 13th on the all-time list for the most 3's scored in the playoffs. After missing a wide-open three to win the championship last game, he was under intense pressure to perform better on Sunday.
Bam Adebayo led the scoring for Miami Heat in Game 6 but his 25 points were overshadowed by the end result. He grabbed 10 rebounds to add to his stats.
Miami's star man for the playoffs, Jimmy Butler, had a quiet night after playing 47 minutes on Friday. Butler was the player that led his team to their fantastic run after finishing 5th seed during the regular season. In the end he couldn't stop a resurgent Lakers team. He scored 12 points, had seven rebounds and eight assists for the night.
Goran Dragic made his comeback, after missing the majority of the playoffs after injuring his foot in game 1. He scored only five points on his return, conscious of his injury. Jae Crowder and Duncan Robinson added 12 and 10 points respectively.
"I wish I could have done it for the city" Butler said. "I wish I could have done it for my teammates, for the organization, but I'm still glad that it happened."
He added on his thoughts through Instagram, "Best believe we will be back" he posted.
What happened in the game?
Lakers dominated in Game 6 and a big part of their win was their resilient defence. Right from the outset, Miami found it difficult to score, with Anthony Davis leaving a huge presence in the paint.
The first quarter started off positive from both teams. Robinson hit two three's early on for the Heat to keep up the pace with LA. However, countless strong drives to the basket from Lebron gave them the lead 28-20 going into the second.
It was this period where the Lakers began to take charge of the game. They extended their lead by 20 points in a dominating quarter, and the Heat couldn't respond. If it wasn't James or Davis scoring, then the LA bench would pick up the slack. It finished 64-36 going into the half, leaving Miami coach Erik Spoelstra with little answers to find some consolation from the game.
With the championship in sight, the Lakers remained focused to see out the remainder of the game. Bam Adebayo kept fighting for the Heat and their team did not give up, preventing the score from worsening. The score was 87-58 at the end of the third.
The Lakers are the only team in league history to go undefeated when taking a lead in the fourth. They went 57-0 over the regular season and playoffs.
Miami tried to find some way to bring the score to a respectable amount and ultimately reduced the deficit to 13 points. But the Lakers had already begun celebrating with over a minute left, knowing that the NBA championship was theirs once again.
"I told Jeanie [Buss] when I came here that I was going to put this franchise back in the position where it belongs" James said. 
"We just want our respect. Rob [Pelinka] wants his respect, coach [Frank] Vogel wants his respect, our organisation wants its respect, Lakers nation wants its respect.
"And I want my respect too."
We hope you enjoyed the article 'NBA Finals: Lakers Crowned NBA Champions After Win Against The Heat'. Who was your NBA Finals MVP? Let us know! 
Read more on Basketball here: