NBA Finals: Lakers edge closer to title with victory over Heat in Game 4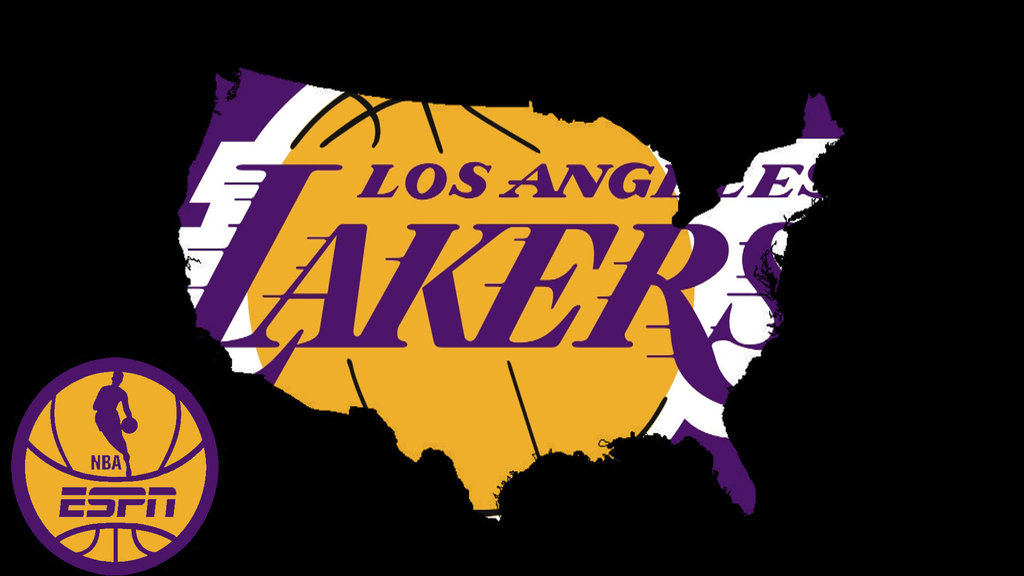 The LA Lakers take a 3-1 lead in the NBA Finals after winning 102-96 in Game four on Tuesday night
They now have the chance to win the title on Friday night, in five games. This gives LA a two game advantage over their opponents and increases the pressure on the Heat.
They re-gained control in the Finals after a disappointing loss on Sunday, which saw Miami win 114-104. Jimmy Butler produced an historic performance that night with a 40 point triple-double to carry Heat to their first win of the series.
They were unable to replicate the same performance this time round however. Lebron James and Anthony Davis wreaked havoc in game four, something Miami controlled previously.
The game saw Bam Adebayo back in the starting line up, who had missed the last two with a neck injury. He is a key player in the Miami set up but was unable to significantly change the outcome of the game on his return.
The Lakers are searching for their first NBA championship in 10 years and their 17th for the franchise. Lebron and his teammates will hope they can seal the title without too many obstacles in their way.
Don't expect Miami to let them win easily though. Like in game 3, Jimmy Butler will make sure his team put up a good fight on Friday to shock LA and keep their title hopes alive.
The battles we live for. #LakersWin pic.twitter.com/tKpvbH3t7N

— Los Angeles Lakers (@Lakers) October 7, 2020
Los Angeles Lakers 102 – 96 Miami Heat (3-1)
Lebron James led the scoring for LA in a dominant performance in Florida. He recorded a double-double with 28 points and 12 rebounds, producing eight assists as well.
Anthony Davis, who was a problem for Miami all night, weighed in with 22 points, nine rebounds and four assists. After a poor display in game three, he proved how effective he can be on both ends of the floor.
Kentavious Caldwell-Pope added 15 points to the tally along with five assists, after hitting some crucial threes. Danny Green also grabbed 10 points for himself, in 20 minutes of play.
Unfortunately, Jimmy Butler couldn't repeat the same 40-point performance he had on Sunday. He still led the Heat however, scoring 22 points, grabbing 10 rebounds and nine assists to record a double-double.
Tyler Herro stepped up for Miami and scored some tough shots to keep them in the game. He finished the night with 21 points and seven rebounds.
Three-point specialist, Duncan Robinson got 17 points as he shot 57% from the field. The return of Bam Adebayo wasn't what fans were hoping for, but he still ended with 15 points and seven rebounds.
Jimmy butler [on their loss] said: "Like I always say, they're a really, really, really good team and we've got to play damn near perfect to beat them.
"We didn't do that tonight. We'll watch this, learn from it, but we can't lose another one."
🏆🏀 GAME 4 FINAL SCORE 🏀🏆

LeBron James (28 PTS, 12 REB, 8 AST) and the @Lakers win Game 4 and take a 3-1 series lead! Game 5: Friday at 9:00pm/et on ABC #NBAFinals

Anthony Davis: 22 PTS, 9 REB, 4 BLK
Caldwell-Pope: 15 PTS (3 3PM), 5 AST
Jimmy Butler: 22 PTS, 10 REB, 9 AST pic.twitter.com/irKOOhf9Bn

— NBA (@NBA) October 7, 2020
What happened in the game?
After winning the last match, the Heat started the game confidently but were quickly silenced by LA's tough defense. Miami took an early lead but four three's in the quarter put the Lakers up 27-22 going into the second.
LA's good start, was quickly subdued as Miami went on an 8-0 run to re-claim the lead once again. At one point they took a five point lead but some good play from Davis and back to back threes from the Lakers gave them a 49-47 lead at the halfway mark.
The game was neck and neck as both teams shared the lead early throughout the third period. A couple of important threes however from Lebron James, meant that they could set the pace for the rest of the quarter. They took a seven point lead at one point but Miami restored the deficit to within one.
Tyler Herro kept the pressure on the Lakers in the fourth quarter, as they continued to try and increase the gap between them and Miami. But it wasn't enough, as it was the Heat who were chasing them for the majority of the time left.
A magnificent three from Robinson and a strong drive from Butler tied the scoring 83-83 with just over six minutes left. Nevertheless, it was LA who were able to pull away when the score got close.
Anthony Davis hit a clutch three with 39.5 seconds left on the shot clock and then blocked Butler down the other end. This was enough to settle the game and LA were able to close it out from there. The Lakers are now 56-0 this season when leading going into the fourth quarter.
What they said:
"Tonight was one of those games where we had to win on the defensive end and make some timely shots" Lebron James said.
"I felt like, for me personally, this was one of the biggest games of my career. We understand what's at stake. The job is not done. Not yet. But we're on the brink."
Miami Heat coach Erik Spoelstra said: "I just loved seeing our guys compete. I love how they respond in between those four lines.
"This was a throwback game and there were some moments of truth there at the end, and probably the bottom line is they won those moments of truth."
The game finished 102-96 and the Lakers now take the lead in the series to three games to one. Both teams will prepare for Friday night for an epic showdown, which could see the LA Lakers claim the NBA title over Miami.
We hope you enjoyed the article 'NBA Finals: Lakers move within one game from title with win over Miami'. Do you think that the Heat can come back from 3-1 down to win the NBA Finals? Let us know! 
Read more on Basketball here: