An NBA Finals journey like no other: The Chris Paul story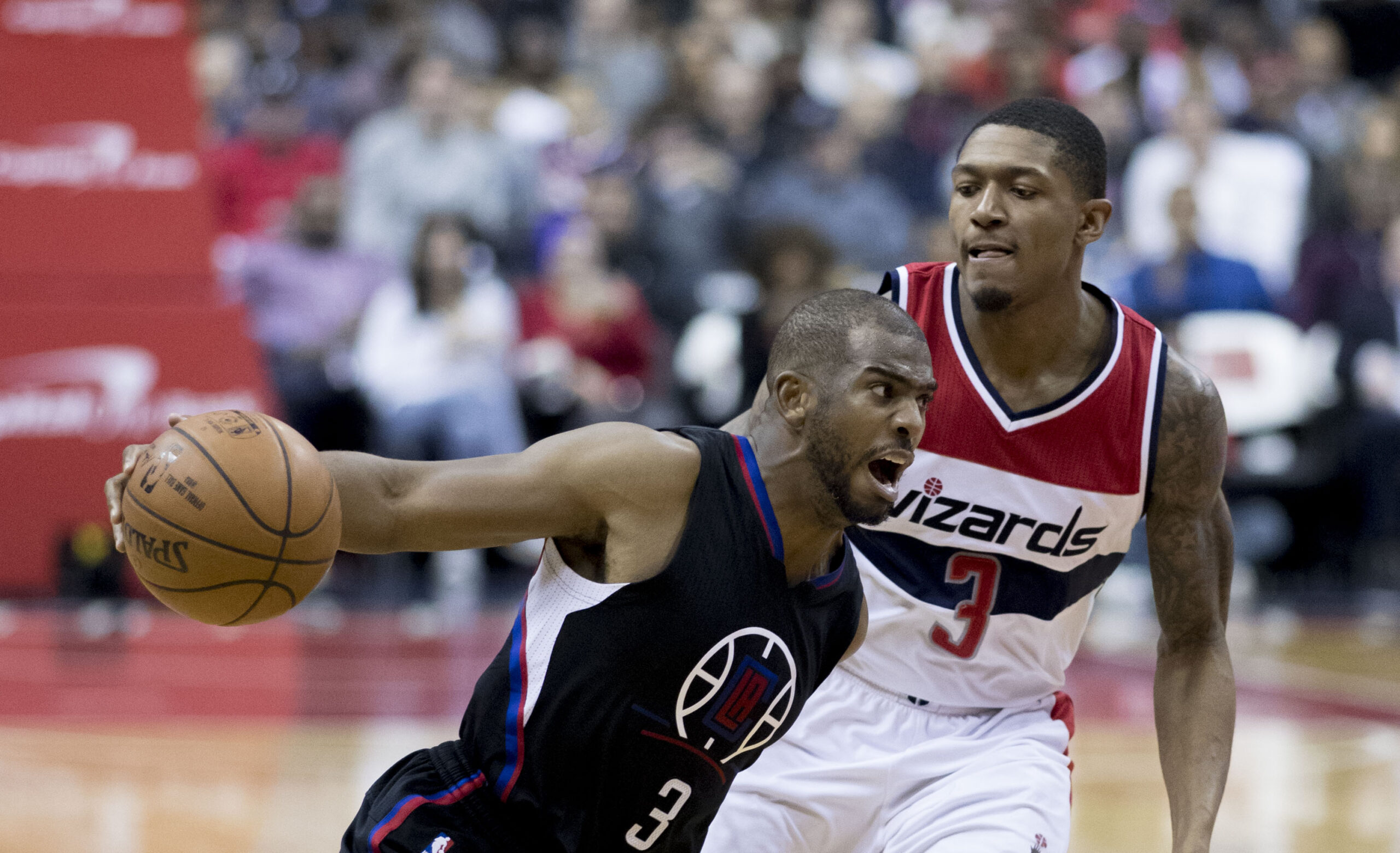 An NBA Finals journey like no other: The Chris Paul story
Ever since his inception into the NBA and his steady progression to perennial All-Star it, it felt like Chris Paul was built for playoff basketball. His ability to control the pace of a game, fearlessness to take over in tough spots, knack of being able to get to his knock down mid-range pull up, and most importantly his burning desire to win whatever the cost, all pointed to a player destined for title success.
However, basketball, and sport in general, doesn't always plan out the way it should, which is partially why we love it and equally why it can hurt so much, but you don't have to tell Paul that.
16 seasons in the league, 12 playoff runs, with zero final's appearances. Until now.
Road to the Finals
This Phoenix Suns team, who Paul only joined prior to the 2020-21 NBA season, might not be the best team the 36-year-old has been on, but for the first time in his playoff career, Paul and co have carved their way through to the NBA Finals with an excellent chance to win it all.
But as accustom with Paul's career long quest for an NBA title, it has not been all plane sailing for this Suns side this year. First, they drew the 2020 NBA Champions the L.A. Lakers in the first-round, despite being the two seed which in any another year would have rewarded them with a more favourable matchup. The task was made even more of a daunting one when Paul went down in Game 1 clutching his right shoulder following a collision with teammate Cameron Johnson.
The Suns still took Game 1, but the impact of the shoulder injury was clear as Paul averaged a measly 6.7 points on 38.1 percent shooting through the first 3 games. As the Lakers took a 2-1 series lead, it looked like there may be another sorry entry into the Chris Paul playoff resumé.
However, as fate would seem to have it for Paul and the Suns, the Lakers were equally as banged up, with LeBron struggling all series long, and Anthony Davis in-and-out throughout. So, while Paul gradually regained his health and the Lakers deuterated, Devin Booker continued to embrace the spotlight of the playoffs and lead the Suns to three straight wins with some magical performances to clinch the series.
Lob City
The coveted Purple and Gold of the Lakers may still be a sore sight for Paul, who's trade from the New Orleans Hornets to the historic franchise was vetoed by league officials for reasons still unclear to this day. The move would have paired him up with the late, great Kobe Bryant to create a one of the best backcourts in NBA history but instead ended up being the ultimate "What if" in CP3's career.
Paul ended up heading to the other team in Los Angeles, the Clippers, where he partnered with upcoming superstar Blake Griffin and DeAndre Jordan in a quest to bring the franchise its first real playoff success. The Clippers, known as "Lob City", immediately became a cultural phenomenon due to their thrilling style of play marshalled by the "Point God" Chris Paul.
The team was incredibly fun, but when it came to the playoffs it never quite came together. Injuries to Griffin and Paul limited their availability, a brutal variation on "Hack-a-Shaq" for DeAndre Jordan hampered their 4th quarter offense, locker room tension, and a stacked Western Conference meant the Clippers never made it past the Conference semifinals and helped solidify the "Clippers Curse".
It was hard to label the six year-long Clippers-Paul era a failure given that the franchise had only ever won two playoff series in 40 years prior to his arrival; but what could have been with that team will always be the question, especially when reflecting on the 3-1 collapse in 2015 against a relatively inferior Houston Rockets.
A chance for redemption
The second round of the 2021 playoffs brought about the Denver Nuggets who despite being led by league MVP Nikola Jokic, were a good matchup for Phoenix. Without Jamal Murray, it allowed the Suns to hone in on stopping the 6'11 Serbian unicorn, whilst wings Miles Bridges and Jae Crowder did excellent jobs on their other threats Aaron Gordon and Michael Porter Jr, whilst CP3 and Booker could get almost anything they wanted on the offensive end of the floor. Paul averaged 25.5 points, 10.3 assists and 5.0 rebounds across the four-game series sweep, including a signature 37-points in Game 4 to send Phoenix to the Conference Finals for the first time since they last made the playoffs in 2010.
This would be his second appearance at this stage of the playoffs, but also one that bought Paul some of his darkest moments as an NBA player.
The Rockets traded for Paul from the Clippers in the offseason of 2017 in an attempt to pair James Harden with a fellow superstar. Under the always experimental Mike D'Antoni, Houston put up historic offensive numbers centred around Harden's off the dribble scoring whilst Paul was relegated to more of an off ball role. On the other end of the floor, Houston adopted a heavy switching scheme reliant on communication and ownership, qualities identified in CP3 upon acquisition.
They finished the regular season with a 65-17 record to clinch the one-seed and eased through the first two rounds of the playoffs to set up a battle of the titans matchup with Steph Curry, Kevin Durant and the Golden State Warriors.
In the dying embers of what would end up being a monumental win in Game 5, Paul pulled his hamstring on a dribble drive to the hoop with just under a minute left. Despite the win, the Rockets knew they would be without their talismanic point guard for the remainder of the series, in in the resulting Games 6 and 7, they were eliminated from the playoffs in back-to-back losses, and just like that Paul's best chances of winning a championship were gone.
Paul recalled the feeling of seeing the Western Conference champions t-shirts and hats in preparation for the one Rockets win that would never come. He has carried that painful experience with him, and it made him completely rethink his diet and mentality heading into the latter part of his career in the quest for that elusive title.
So, when a second chance at a final's appearance aroused once again, you knew Paul would do everything to avoid that feeling again.
Poetic justice for CP3
Almost as if Paul had written the story himself, it would be the L.A. Clippers standing in the way of Paul and his first finals appearance. Even without Kawhi Leonard, they would still prove to be a tough opposition this time around, shaking off their own demons by coming back from 2-0 down in consecutive series to reach the Conference Finals for the first time in the franchise's history.
But once again it seemed like the break wasn't going to break for Paul when news broke before Game 1 that he was to have to isolate indefinitely as part of coronavirus protocols. For someone a silky as Paul on the court, they never seem to go as smoothly for him off it.
True to form, the Clippers went down 2-0 despite Paul not playing in either as once again Booker stepped up with some huge numbers, and an unbelievable Deandre Ayton buzzer beater allowed the Suns to snatch Game 2.
On CP3's return in Game 3, huge efforts from Paul George, who himself was on a revenge tour, and Reggie Jackson, the Clippers took one back and headed into Game 4 looking to reignite their newfound role as the comeback kings.
What would play out was the lowest scoring game of the NBA season, but one almost built for Chris Paul as he controlled the tempo down the stretch and stepped up to the moment to nail some clutch free throws. 84-80 was the final score, with the teams combing for just 29 points in the 4th quarter. One more win stood in the way.
Back in Phoenix for Game 5, George redeemed himself for his missed free throws late in Game 4 for his best playoff performance with a 41-point game, but by that point the Clips had given everything in the tank.
For one last time at Staples Center, a place Paul had given everything in years past to make the finals, here he was, one win away from completing what many deemed not possible with this new team, and boy did he deliver!
In what was his signature playoff appearance of his career, CP3 rolled back the years to led the Suns to a 130-103 victory with a 41-point, 8 assists show out, hitting 7-for-8 three pointers, and 67% from the field.
The Finals Await
"16 years, 16 years" Paul said with the Western Conference trophy in hand, "surgeries, hard work, losses, bad losses… but we are going to enjoy tonight"
"We got a lot more work to do, but we are going to enjoy this."
His emotion was clear as day, he knows more than anyone how important it is to embrace the moment because he knows how hard it is to get here.
It will be the Milwaukee Bucks who stand in the way of Chris Paul and a title that has escaped him for so long, but regardless of the outcome, Paul's story is one that should be admired and endlessly revered, and to see him get a shot at the ultimate prize is just what he deserves.
We hope you enjoyed the article! So Can Chris Paul cement his legacy even further by winning the NBA Championship this year? Let us know!

Read more on basketball here: