Nitto ATP Finals: Medvedev and Thiem qualify for the semi-finals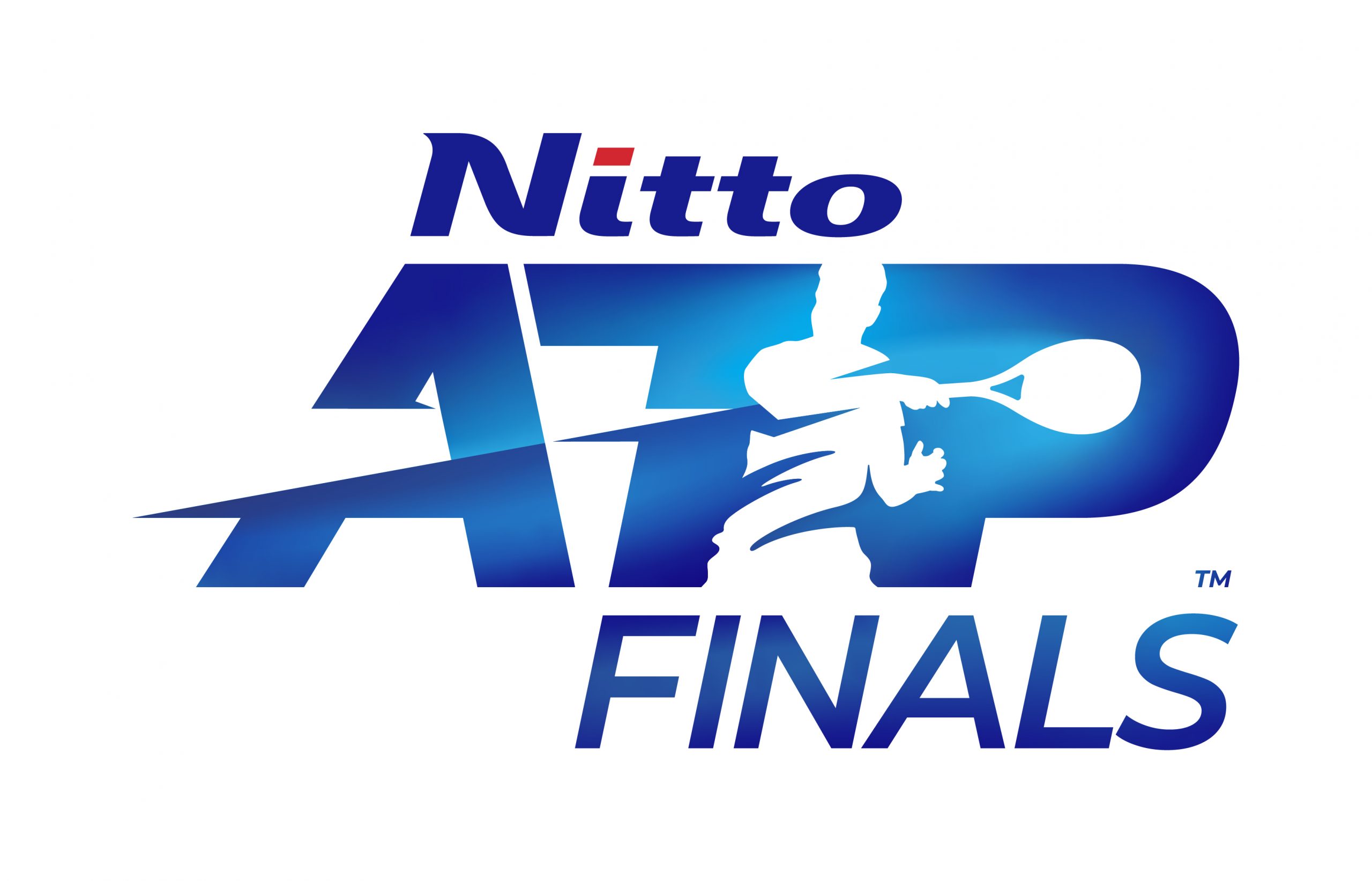 Nitto ATP Finals
Daniil Medvedev and Dominic Thiem qualify for the Nitto ATP Finals after winning both their matches to top their groups. Russian Medvedev shocked world number one Novak Djokovic in straight sets on Wednesday. Meanwhile Thiem played out an outstanding match with world number two Rafael Nadal to also win in straight sets.
In the other matches, 2019 champion Stefanos Tsitsipas beat Andrey Rublev to keep his chances of qualifying alive. Alexander Zverev also overcame Diego Schwartzman on Wednesday, to win his first match of the tournament.
Almost half way through the ATP Finals, and we have already seen some exhilarating tennis at the 02 arena in London. On day one and two we saw Nadal and Thiem both win in group London 2020, before Novak and Medvedev took the wins in group Tokyo 1970.
Rafael Nadal must beat Tsitsipas on Thursday after losing to Thiem, as he tries to win his first ever ATP Finals title. The closest he has previously come was when he made the final in 2010 and 2013. Djokovic has also now hit a setback, while he searches to equal Roger Federer's record for the most ATP Final wins (6).
With the last group matches coming up over Thursday and Friday, we will see which two players will join Medvedev and Thiem in the semi-finals. The last event of the year is certainly shaping up for a grand finale, and Thiem's match against Nadal is only a glimpse of what is yet to come.
Group London 2020: Day 3
Rafael Nadal v Dominic Thiem (6-7, 6-7)
In this nail-biting affair, two heavyweights of world tennis went head to head to come out on top. Although the score doesn't suggest that this was a tight match, both athletes put in there all to get the better of their opponent. It took two tie breakers to decide Thiem as the winner, even though Nadal actually played very well in this match.
The first set lasted 72 minutes in a jaw-dropping encounter, where Dominic Thiem saved two set points. The Austrian took his groundstrokes early to push Nadal to the baseline. However, neither players could break each others serve and Nadal had also came out fighting.
A fabulous, all-rounded display of tennis from both players took the set into a tie break. The rallies were exquisite to watch with Nadal looking like he was going to come out on top. But Thiem stuck in it and hit a gracious forehand to take the first set.
A 74 minute second set offered the same level of intensity. With world number two Nadal desperate to find a way in to the match, he finally managed to deliver the first break to go 4-3 up in the set. However Thiem showed aggression on the baseline and responded well with his backhand, breaking Nadal's serve the following game.
As the set moved into another tie-breaker, Thiem was handed three consecutive match points but could not capitalise. Nadal hit an uncharacteristic backhand error in the end, giving Thiem a crucial victory to take control of group London 2020.
Nadal must beat Tsitsipas on Thursday if he wants to progress to the semi-finals, as he searches for a maiden ATP Finals title.
🔛 to the semis!

Tsitsipas' win in group play sends Dominic Thiem into the final four in London. #NittoATPFinals pic.twitter.com/1rvldSuvnx

— US Open Tennis (@usopen) November 17, 2020
Stefanos Tsitsipas v Andrey Rublev (6-1, 4-6, 7-6)
The defending champion saved himself from crashing out of the competition, after eliminating Andrey Rublev on Tuesday. Having lost against Thiem in the first match, Tsitsipas prevailed to win a tie-breaker game against his Russian opponent.
Dominating the first set, the Greek broke Rublev's serve early on to go 3-0 up. Lasting just 19 minutes, he controlled the match with his serve preventing Rublev from finding his rhythm. The set finished 6-1 and looked as if the rest of the match would be a breeze for Tsitsipas.
However Rublev had other ideas. He began to demonstrate the quality he has been showing all season, and kept up with the pace of the match. Cutting down on his errors and clinically finishing games with his forehand led to a break in the 10th to win the second set 4-6.
The deciding set made for an incredible finale. Tsitsipas made few errors throughout but Rublev was able to hold on as neither players could pull away. Fighting back from 5-2 down to 5-6 up in the tie-breaker, Rublev missed his golden opportunity to win a match point. A double fault shortly followed and Tsitsipas took full advantage.
In one hour and 55 minutes, the defending champion eventually won his first game of the tournament. Unfortunately for Rublev, he is now eliminated from semi-final contention. Tsitsipas now must beat world number two Rafael Nadal to continue his defence for the title, after his win guaranteed Dominic Thiem a space in the semis.
All the feels 🙌@StefTsitsipas #NittoATPFinals pic.twitter.com/1jPJrYL8aU

— Tennis TV (@TennisTV) November 17, 2020
Group Tokyo 1970: Day 4
Alexander Zverev v Diego Schwartzman (6-3, 4-6, 6-3)
2018 ATP Finals champion, Alexander Zverev won the first match on day 4 to give him his first win in the group. After losing to Daniil Medvedev on Monday, he now will go into his last match against Djokovic with confidence that he can progress to the semi-finals. His win means that Diego Schwartzman is eliminated from semi-final contention after losing both of his matches.
Looking a lot fresher off his defeat earlier in the week, Zverev started off the match strong. Although Schwartzman broke his serve in the third game, Zverev fought back to get two breaks and dominate the rest of the set. With the height difference, the 6ft 6in German was able to reach difficult shots and win 6-3.
While many would have thought that Schwartzman's tournament was almost finished, the Argentine did not give up. He raised his game in the second set, returning the serve brilliantly. His success in the second was helped by the lack of concentration and erratic serving from Zverev, which cost him vital points throughout the match.
Going into the deciding set, the match could have swayed either way. Both players started off strong to defend their serve, as fans witnessed great tennis being played. It wasn't until the 5th game that Zverev found his break point and took advantage from there.
Unable to get back into the match, Schwartzman lost the set 6-3 and now sits bottom of the group. Zverev on the other hand must beat world number one Djokovic on Friday to proceed into the next round.
🇩🇪 @AlexZverev is up & running in London.

The 2018 champion picks up his first win of the week.#NittoATPFinals pic.twitter.com/K9lNhCrVoO

— ATP Tour (@atptour) November 18, 2020
Novak Djokovic v Daniil Medvedev (3-6, 3-6)
Daniil Medvedev guaranteed himself a semi-final spot in group Tokyo 1970, after shocking world number one Novak Djokovic in straight sets. The Russian provided a composed performance and had an answer to everything that Djokovic threw at him. Medvedev served well throughout and made a limited number of errors to top the group.
After losing all of his games in last year's ATP Finals, Medvedev has now claimed two out of two victories. The 24-year-old took time to get into the match, saving the first four break points he faced. It wasn't until the 7th game that he found a break. Now with Novak on the back foot, Medvedev utilised his defence to gain the advantage.
His patient, measured display gave him another break in the last game of the first. Djokovic unnaturally hit a double fault to give the set to his opponent 6-3.
The second set was not much different for Djokovic, despite desperately fighting to stay in the match. Medvedev took control early on, breaking Novak's serve at the first opportunity. From then on Djokovic struggled to find his feet in the match, becoming impatient with his performance.
A powerful forehand concluded the second set 6-3 again, as the Russian reached his first semi-final at this event. Djokovic on the other hand, who lost his 4th match in 2020, will now face Alexander Zverev on Friday in a bid to win his first ATP finals title since 2015 and his sixth overall.
We hope you enjoyed this article 'Nitto ATP Finals: Medvedev and Thiem top the groups'. Who do you think will go on to win the Nitto ATP Finals? Let us know!
Read more on Tennis here: