Sportsnight Memories: Seconds Out – Round One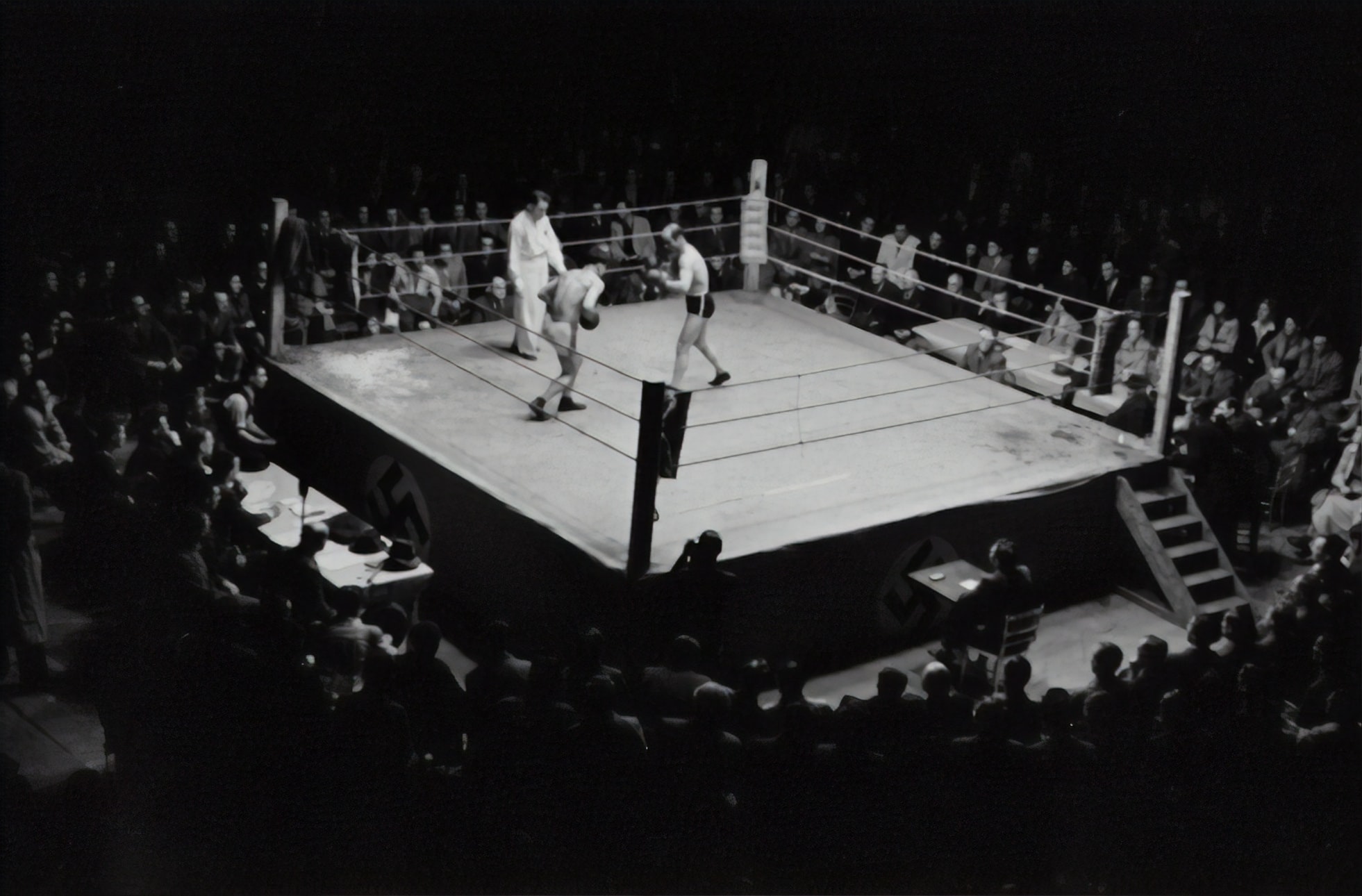 Good Evening And Welcome to Sportsnight.
The BBC's ground-breaking midweek-magazine, provided a window into the wider Sporting world.
Tonight, legendary commentator Harry Carpenter sits Ringside, his unease palpable.
Local-Hero Alan Minter is making the second-defence of his World Middleweight Title, against New-Jersey-born Marvin Hagler.
And so it began…
The build-up to the Fight was dominated by a toxic Race-Based narrative. Added to which; an alcohol-fuelled nationalistic undercurrent engulfed Wembley Arena, during the preliminaries.
Back in March; Minter had become the First British Boxer to win a World Title on American Soil in over six decades. His split-decision verdict over Italian-American Vito Antuofermo, fulfilled a lifetime ambition. Minter granted Antuofermo a rapid-rematch; which resulted in a more decisive victory for the Englishman.
As No.1 Contender, Hagler was next in line to face Minter. And the Match was made for 27 September 1980.
Great shot of Alan Minter against the awesome Marvin Hagler 🥊 pic.twitter.com/aWTe50kHMr

— PJI64 (@paulivory64) September 10, 2020
The American Southpaw had amassed an impressive 47-1-2 record, and was confident his accuracy and speed (Behind the Jab), would prove too much for his opponent. Given Minter' susceptibility to cuts, his modus-operandi favoured picking off opponents from distance.
From the Opening-Bell, the challenger went on the offensive. Hagler caught Minter at will with rapier-like jabs, and within sixty-seconds, had drawn blood. The onslaught continued, much to the dismay of the Englishman and his boisterous backers.
Badly-cut, Minter threw caution to the wind in Round 2, opting to go toe-to-toe in the centre of the Ring. This proved futile. And midway through Round 3, the Referee, with the approval of Minter's corner-man, called a halt to proceedings. As Hagler processed his achievement, chaos ensued.
Beer-Bottles and missiles rained on his parade, forcing Security-Staff to hustle the new Champion to safety. The unprecedented vitriol; negated any possibility of Hagler gracing a British Boxing Ring ever again.
Marvin Hagler dominated the Middleweight Division thereafter; defeating the likes of Roberto Duran, John Mugabi and Thomas 'hit-man' Hearns in subsequent Title Defences. Hagler retired in 1987, after suffering a highly-contentious split-decision reversal to Sugar-Ray Leonard in Las Vegas, Nevada.
Alan Minter retired in 1981.
As for Harry Carpenter and Sportsnight, we remain forever indebted.
We hope you enjoyed this article 'Sportsnight Memories: Seconds Out – Round One'. Do you have any favourite memories of Sportsnight? Let us know!
Read more on boxing here: