UEFA Champions League review: What's happened so far?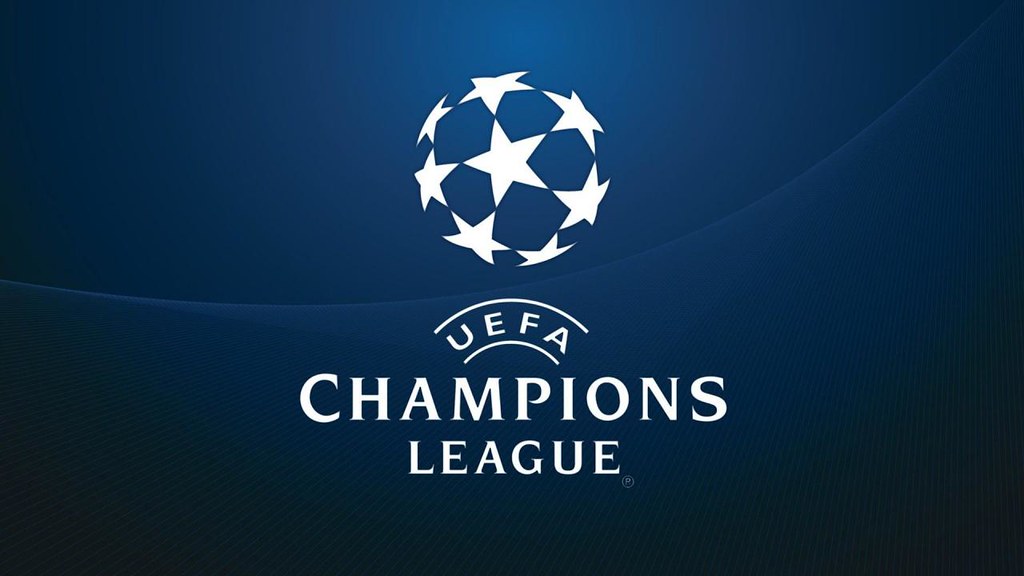 UEFA Champions League review: What's happened so far?:
Now that each team has played each other in their groups, the Champions League reaches its halfway mark for the group stages. After three consecutive Champions League mid-week fixtures, fans can now take a break following an enthralling month of European football.
Football fans have seen huge upsets and emphatic wins for some of Europe's biggest (and smallest) teams. While English clubs dominate their groups, other European giants seem to have lost their way.
It was just under two months when last year's UCL campaign drew to a close, with Bayern Munich coming out victorious. Following the coronavirus pandemic, scheduling of football games around Europe have been crammed in to restore normal regimes.
So we take a look at how the groups shape up at the end of the first three games at this stage. How have teams fared so far and what teams are in poll position to qualify for the knockout stages come December 9th?…
Group A
Leaders: Bayern Munich
The current European champions, Bayern Munich, have continued their run of form from last season. They top their group after winning all of their games so far, including thrashing Atletico Madrid 4-0 and RB Salzburg 6-2. Star man Robert Lewandowski is a man on form and has already grabbed two goals.
Second place Atletico Madrid have had a rocky start to the competition. After losing to Bayern, they won 3-2 against Salzburg and were frustrated to a 1-1 draw against Lokomotiv Moscow. Diego Simeone's team are still on course to qualify for the knockout stages but are some way off first place.
With two tough teams to compete with, Salzburg and Moscow may struggle to progress to the next round. However with Atletico's poor run of form, second place is not unrealistic. If Moscow can get a similar result against Atletico as they did on Tuesday, we may be in for a huge upset in group A.
3rd November 2019: Hansi Flick is appointed interim manager of Bayern Munich

*48 games, 44 wins and five trophies later*

3rd November 2020: Hansi Flick's Bayern win their 11th #UCL game in a row

It's fair to say he's done alright. 😉 pic.twitter.com/cGnPOyqvAZ

— Squawka News (@SquawkaNews) November 3, 2020
Group B
Leaders: Borussia Monchengladbach
In a group containing European powerhouses Real Madrid and Inter Milan, it is German team Borussia Monchengladbach leading at the top of the table. Unpredictably the two favourites to qualify are the bottom of group B, but there are lots of points still to be won.
Monchengladbach have had a great start to their campaign, with five points. This included a 6-0 hammering over Shakhtar Donetsk, and two 2-2 draws against Madrid and Inter. While Shakhtar and Madrid are only a point behind them, the partnership of Plea and Thuram for Borussia are dominating the group.
A poor start for Zinedine Zidane's Real, included a shock defeat to Shakhtar in the opening gameweek. However a win against Inter keeps them in the run in for a knockout place. With Inter still winless, we can expect group B to heat up next month as all teams are fighting for that top spot.
3️⃣ goals ⚽
4️⃣ assists 🅰️
3️⃣ MOTMs 👑
1️⃣ Germany debut 🇩🇪

Your October Player of the Month could only be Jonas #Hofmann! 🐎💚#DieFohlen pic.twitter.com/kzKCciVnT6

— Gladbach (@borussia_en) November 6, 2020
Group C
Leaders: Manchester City
Unlike group B, group C has so far gone as expected. Pep Guardiola's Man City have dominated, having won all three games and have only conceded one goal. A pattern of scoring three goals has emerged and without star strikers Aguero or Jesus leading the line.
They have had to adjust, and done so brilliantly with new signing Ferran Torres scoring three goals and Kevin De Bruyne grabbing four assists. In second place is Porto who have also found their feet after losing 3-1 to City in the opening gameweek.
Third placed Olympiakos are looking up at the table, but are still within reach of Porto in second. If they can get a win in Marseille, then they will have to beat Porto in the final game of the group. The Greek champions are struggling to find goals however, having only scored one in three games.
FULL-TIME | 3️⃣ goals and 3️⃣ points!

🔷 3-0 ⚫️ #ManCity | https://t.co/axa0klD5re pic.twitter.com/pwS1RXVn3q

— Manchester City (@ManCity) November 3, 2020
Group D
Leaders: Liverpool
Like their English counterparts, Liverpool too have got off to a great start in the competition. They've won all three games and haven't conceded a goal yet, which is particularly impressive considering they lost centre back Virgil Van Dijk to a knee injury a few weeks ago.
This includes a 1-0 win against Ajax, 2-0 over FC Midtjylland and a 5-0 demolishing of Atalanta. New signing Diego Jota has also starred for the Reds, scoring four goals to be joint top scorer in the competition so far.
Second and third place Ajax and Atalanta are on the same points, with Ajax holding the advantage on goal difference. After their 2-2 draw in gameweek two, their second fixture will definitely be one to keep an eye out for.
Danish champions FC Midtjylland have had a tough start to the group, having lost all three games. However they are showing better performances after only losing 2-0 to Liverpool and 2-1 to Ajax.
Well in, @DiogoJota18! 👏 #UCL

— Liverpool FC (@LFC) November 6, 2020
Group E
Leaders: Chelsea
At the top of group E sits Chelsea on the same points as second placed Sevilla, but with a better goal difference. A solid run in this years competition see the Blues yet to concede. A 0-0 draw with Sevilla in the first gameweek was followed by a 4-0 and a 3-0 thrashing of FC Krasnodar and Stade Rennais respectively.
A late comeback on Wednesday from 10 men Sevilla gave them a 3-2 win over Krasnodar to go level at the top on points. They will face Chelsea again in the last group game, which will most likely be the decider.
Unfortunately the bottom two sides haven't impressed so far in the group. Both teams are on one point and with nine left to grab they need to beat one of the top two sides to qualify.
FC Krasnodar sit third with French side Stade Rennais bottom on goal difference. It was a 1-1 draw between them in the first UCL game. Their second match-up however will be worth more, as third place will drop down into the Europa league knockout stages.
Good morning, Blues! 😃 pic.twitter.com/j9tTRDF5zx

— Chelsea FC (@ChelseaFC) November 5, 2020
Group F
Leaders: Borussia Dortmund
The table is tight in group F, with German team Borussia Dortmund sitting at the top. Having won two out of three games, they are one point above second place Lazio. Lazio beat them 3-1 when they faced each other in October, but two draws against Club Brugge and Zenit gives Dortmund the top spot for now.
20-year-old sensation, Erling Braut Haaland has scored four goals in three to be joint top scorer in the competition. Dortmund will face Lazio again in their last group stage game. However, Belgium champions Brugge are only two points off the top and will definitely rival their opponents to qualify for the knockout rounds.
Bottom side Zenit St.Petersburg are yet to win a game and are in a tough spot to get out from. Their draw against Lazio on Wednesday will motivate them to make a late push but they may struggle to move up the table.
What can we say, he loves the Champions League 🏆 pic.twitter.com/kPayccTXX8

— Borussia Dortmund (@BlackYellow) November 5, 2020
Group G
Leaders: FC Barcelona
Group G consists of heavyweights Barcelona and Juventus, who both confidently hold the top two spots. Lionel Messi's Barcelona are unbeaten after they overcame Juventus 2-0 in the second round. Unfortunately we didn't get to see the old-fashioned rivalry between Messi and Ronaldo, due to the latter testing positive for coronavirus.
Nevertheless the pair will go head to head in the last group game to decide who will gain top spot in the group. Despite Barca winning all three games, they have performed poorly. Most notably scraping a 2-1 win against Dynamo Kyiv on Wednesday.
Despite losing to Barca, Juventus have played well and will be hungry to top the group. Four goals from loan signing Alvaro Morata has helped them overcome Kyiv and Hungarian champions Ferencvarosi TC.
The bottom two teams are level on points after drawing 2-2, with Kyiv third on goal difference. Ferencvarosi are in their first champions league group since the 1995/96 season and knocked out Celtic to get there. We can expect late round drama in Group G when they face again in December.
FULL TIME pic.twitter.com/B3UiAc96Qu

— FC Barcelona (@FCBarcelona) November 4, 2020
Group H
Leaders: Manchester United
Group H, which many believe to be 'the group of death', has lived up to its name and produced very controversial results. At the top is Man United, where unlike their league form, had impressed by beating PSG 2-1 and RB Leipzig 5-0. That was until Wednesday, when Istanbul Basaksehir shocked the leaders 2-1 after a poor display from the Red Devils.
Man United still lead the group but are joint on points with Leipzig. After being hammered by United, the German team pulled out a 2-1 win over French giants PSG on Wednesday. With three points between 4th and 1st the group is wide open.
Third placed PSG were expected to be at the top of the group by this stage in the competition. However last years finalists have lost to both United and Leipzig. Struggling to find their feet after a Champions League final hangover from last season, PSG will no doubt be using this break to turn their performances around.
Basaksehir are still the underdogs to qualify, but the table doesn't show it. If they can pull off another shock couple of wins in the games remaining, we may see an exciting turn of events in group H.
We hope you enjoyed this article 'UEFA Champions League review: What's happened so far?' Who do you think will win this season's Champions League? Let us know! 
Read more on football here: