Steve Clarke Manages Expectations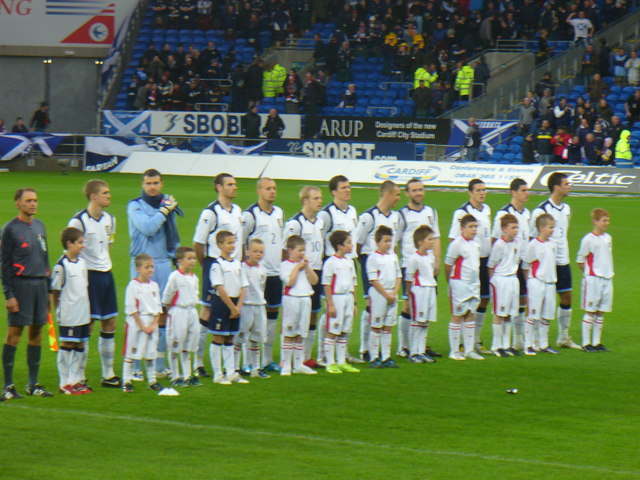 Remember Remember, The Twelfth of November.
A Pathway to a far-off Land last traversed long-ago, beckons.
For Victory over Serbia; will catapult The Scottish (Men's) Football Team, to the Final stages of a Major Championships; for the first time in twenty-two years.
Once in a generation, was once unthinkable, as current head coach Steve Clarke knows only too well.
Clarke's pragmatic approach (which served him admirably at Kilmarnock), has yielded an upturn in fortune off late; evidenced by a nine-match unbeaten run. He endured a tough baptism as national coach, losing four of his first five games in charge. This mirrors the performance of Willie Ormond, who would create his own unique piece of History, during his four-year tenure as Scotland manager in the mid 1970's.
Ormond was similarly tasked with addressing a long-standing aversion to qualification; albeit the impasse amounted to a mere sixteen years. Clarke's most recent opponents (the former Czechoslovakia), presented as Ormond's Serbia. A crowd of 100,000 crammed into Hampden Park on wednesday 26 September 1973, and victory (then as now), was required to satisfy the qualification criteria.
It's fair to suggest the Scotland line-up (back then), contained more household names – the likes of Bremner, Law and Hay. But managerial pragmatism would prove pivotal.
Ormond's equally inauspicious start as Scotland manager, provided ammunition for the high-profile media-hawks questioning his appointment. However, his experience as a member of the legendary 'Famous-Five' Hibernian side of the 1950's, ensured he conducted himself with grace and dignity throughout. These qualities filtered through to his players, who, despite falling behind to an opportunistic strike by Czech dangerman Nehoda around the half-hour mark, countered, with a Jim Holton header before the break.
Ormond took the decision to replace Kenny Dalglish with former Morton youth Joe Jordan, midway through the  second-half. Soon after, the fearless young Striker guided a Willie Morgan delivery into the Czech Goal, to secure a famous Victory. Scotland's performances during the 1974 World Cup Finals in West Germany (as was); ensured lasting notoriety. They returned home as the only unbeaten team in the tournament.
As for Czechoslovakia, they famously defeated world champions West Germany (courtesy of an original 'Panenka' penalty), in the 1976 European Championship Final.
By a similar token, Serbia are destined for future World Cup glory, but come Thursday 12 November, Steve Clarke's men can provide some much-belated Fireworks of their own.
We hope you enjoyed this article 'Steve Clarke Manages Expectations'. How far do you think the Scottish team can progress? Let us know!
Read more on football here: