Could Cristiano Ronaldo Return to Manchester United?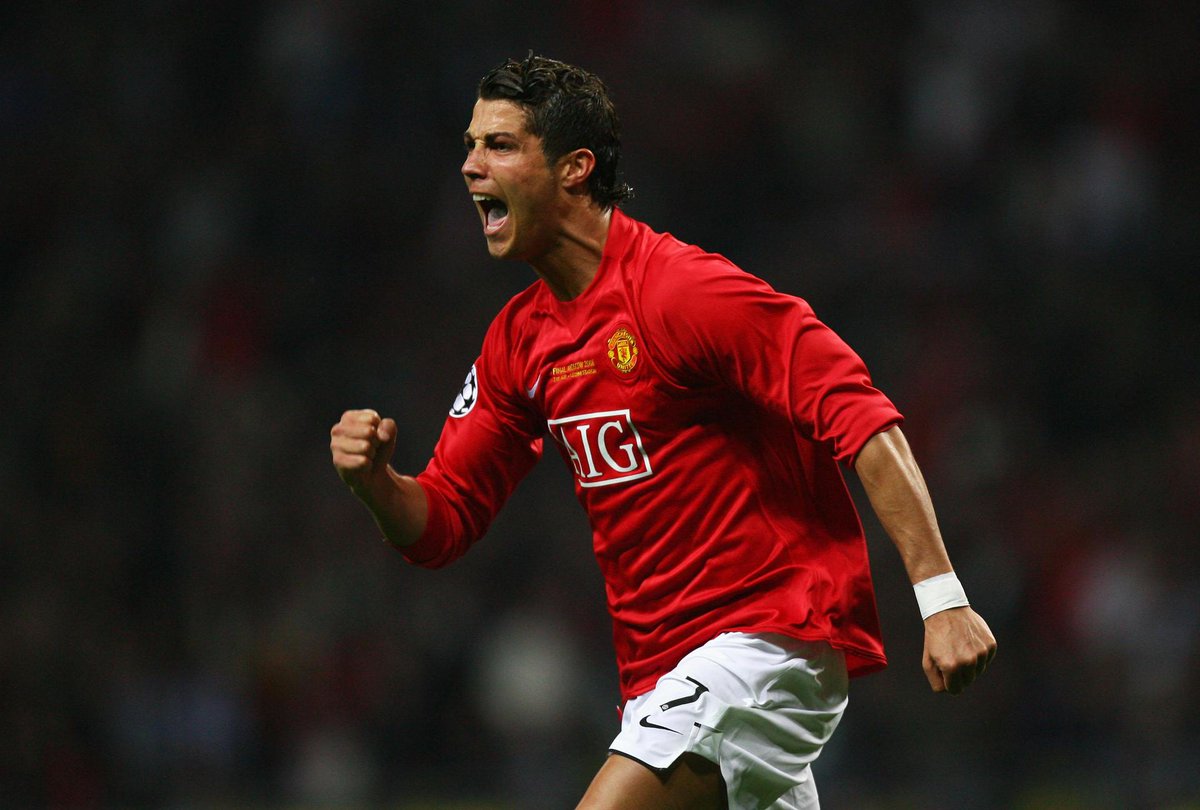 Cristiano Ronaldo Linked with Return to Manchester United
Could Cristiano Ronaldo Return to Manchester United?
He is disputed as one of the greatest of all time, and constantly compared with Lionel Messi among the two greatest footballers of the current generation. Cristiano Ronaldo may be getting on now at the age of 35, but he shows no signs of slowing down. Manchester United fans have dreamt about a possible reunion with the Portuguese forward ever since he left for Real Madrid in 2009, and now the rumour mill is flying again, but this time with more fuel than ever before.
Cristiano Ronaldo 'tempted' by United transfer return #mufc https://t.co/eGoHb2jupe pic.twitter.com/s7R4D2XNmO

— Man United News (@ManUtdMEN) November 11, 2020
Juventus Likely to Cash in
The rumours began when reports suggested that Juventus are willing to cash in on CR7 next summer. His current deal expires in 2022, so next summer could be their last chance to make some money on Ronaldo, and avoid him leaving for free the following year. He has 58 goals in 68 Serie A appearances for Juve, and transfermarkt value him at £54m, so selling him would make sense from a financial point of view.
As if that wasn't enough, the impact of COVID-19 has reportedly hit Juventus hard, with Andrea Pirlo keen to free up the wage bill. Ronaldo earns roughly 32 million euros per year, almost 4 times as much as the next highest earner. Selling him on would give Pirlo a lot of freedom in the next transfer window.
Cristiano Ronaldo's huge wages is the reason Juventus are willing to cash on him. Head Coach Andrea Pirlo only earns £1.6M a year compared to Ronaldo's £28M. Man United, PSG, Wolves and a host of MLS and Chinese clubs would be his next destination. pic.twitter.com/dPfdu9tyqW

— SportsPlugKe (@SportsPlugKe) November 9, 2020
United Fans Want Him
It has been a disappointing start to the season for the Red Devils, who find themselves in 14th place in the Premier League with just 10 points from 7 games; a stark contrast to their post-lockdown performances at the end of the last campaign, which saw them top the form table. Following their failure to capture Jadon Sancho in the summer, United fans are now begging chairman Ed Woodward to bring their hero home.
Despite the fact that he will be 36 next summer, Ronaldo is showing no signs of slowing down. He scored 37 goals in all competitions last season, and has 6 in 5 so far this term. With Anthony Martial struggling for form, and Mason Greenwood's progression seemingly stalling due to off-the-field problems, Ronaldo could be exactly what United need.
I've been dreaming about Cristiano Ronaldo returning to Man United since 2009 and every year I was let down. Do you really think I am going to invest emotionally in these rumours again? Damn right I am

Come home @Cristiano ❤ pic.twitter.com/pYmlcuQvis

— Aidan Walsh 🔰 (@AidanWalshMUFC) November 11, 2020
I will die a happy man if Ronaldo finish's his career at United pic.twitter.com/qzq2Kfzgm8

— NotMUFCSancho 🙁🇮🇪 (@AWB__29) November 11, 2020
Maybe I'm bias but there is not a single footballer in the world I'd like to see sign for Manchester United more than Cristiano Ronaldo. 🐐

— Nora Calder (@NoraUtd) November 11, 2020
Ronaldo is Tempted
It's not just Juventus who are seemingly ready to move on, but Cristiano himself is reportedly up for a second stint in Manchester. This is according to journalist Christian Martin, who tweeted that United have 'tempted' Ronaldo with a return next season.
So, United want him, the fans want him, Ronaldo want to move, and Juventus are prepared to sell him. Surely Ronaldo has never been closer to a return?
ULTIMO MOMENTO: nuestras fuentes en Manchester y en Oporto nos confirman que Manchester United tentó a Cristiano Ronaldo con un regreso al club para la próxima temporada. El portugués lo analiza. Juventus lo negociaria si él lo pide. pic.twitter.com/NDTVkAYCcF

— Christian Martin (@askomartin) November 10, 2020
Messi vs Ronaldo in the Prem?!
The rumours linking Ronaldo to Manchester United come merely months after Lionel Messi, the other GOAT, was heavily linked to Manchester City. Although the Argentine eventually decided to stay at Barcelona, his contract expires next summer, and continues to be linked with a reunion with Pep Guardiola.
If all goes to plan, could we see Ronaldo and Messi face off against each other in the Manchester Derby next season? I'm just going to take a minute to pray to the football gods to make this happen!
We hope you enjoyed this article 'Could Cristiano Ronaldo Return to Manchester United?'. Do you think Ronaldo will be playing for Man Utd next season? Let us know!
Read more on football here: