When Premier League stars return to their former clubs – how have they fared?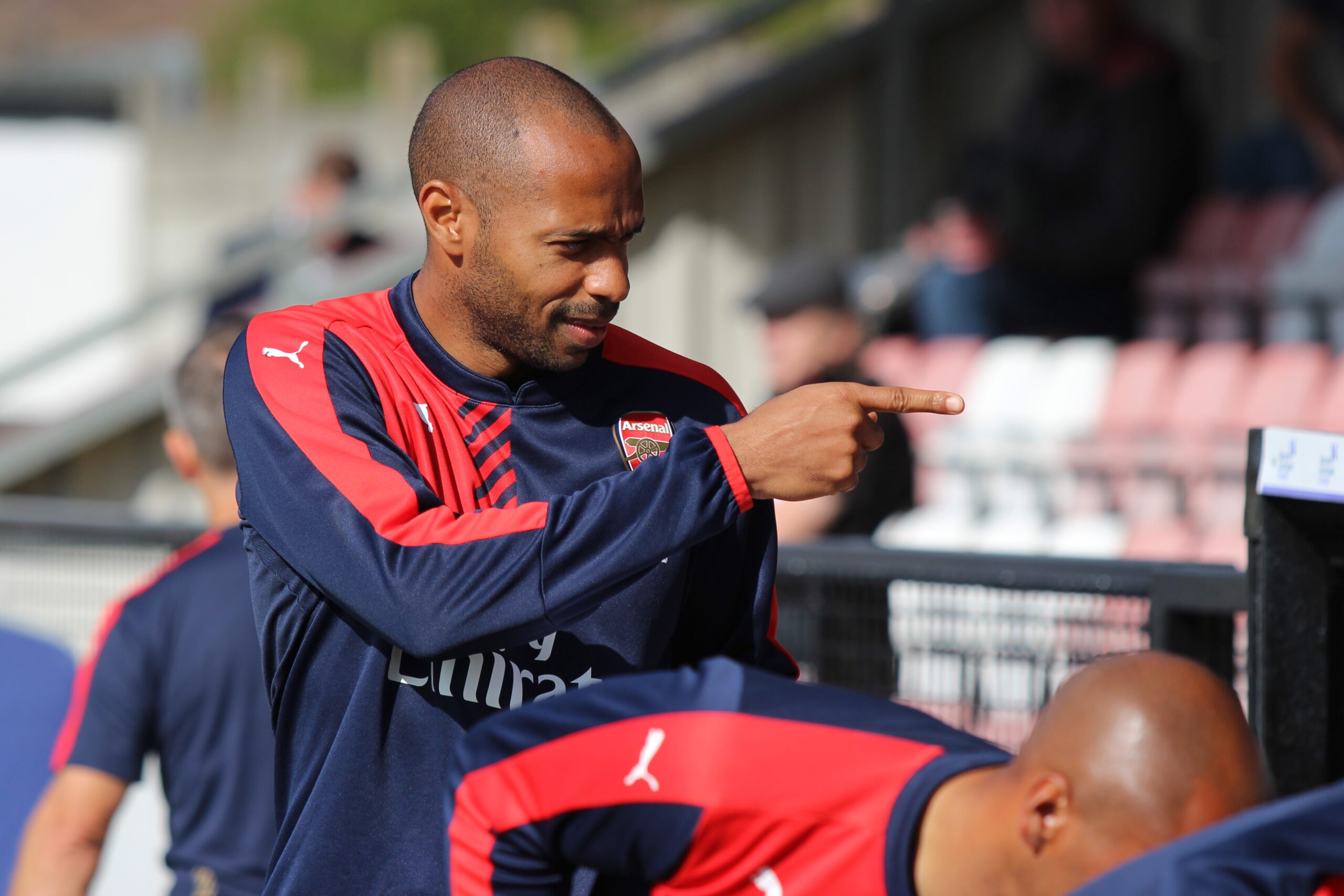 9When Premier League stars return to their former clubs – how have they fared?
Seven years after his world record £85 million transfer to Real Madrid in 2013, Gareth Bale scored his first goal back at Tottenham in a 2-1 win over Brighton.
In his first spell in North London, Gareth Bale lit up the Premier League, transitioning from an attacking left back into one of the most exciting wingers in world football. In his final season at Tottenham he was awarded the Premier League player of the season for 2012/13 , scoring 21 goals as Spurs narrowly missed out out on a Champions League spot.
At Real Madrid the Welsh wizard excelled, lifting two La Liga titles and winning the Champions League 4 times. He scored in two different Champions League finals, including an extra time goal against neighbours Atletico Madrid in a 4-1 win in 2014 and most notably coming off the bench to secure a match winning double for the Galacticos against Liverpool in 2018, with the pick of the goals being a stunning overhead kick that will go down as one of the best Champions League final goals of all time.
However, over the last two years, Bale's career has been blighted by injuries and his game time has been limited due to a feud with manager Zinedine Zidane.  It remains to be seen whether we will see a return to the Gareth Bale of old who has the potential to propel Mourinho's team into a title challenge or whether his powers are starting to fade following a lengthy spell on the side lines.
Here we look at 10 Premier League legends who returned to their former clubs and rate how they fared…
1. Jurgen Klinsmann (Tottenham Hotspur)
First Spell- 8.5/10 (1994-1995)
Second Spell- 8/ 10 (1997-1998)
Klinsmann was a huge coup for Tottenham when he was brought in for the 1994/95 campaign, a former World Cup Winner with Germany in 1990, Klinsmann had been regarded as one of the most feared strikers in European football. On his arrival, the media and some fans were very critical of the German for his role in defeating England during the 1990 World Cup which had given him a reputation as a "diver", however he was immediately able to win over fans on his debut where he famously celebrated a debut goal against Sheffield Wednesday by self-deprecatingly diving to the ground.
He lasted just one season in The Premier League but became a fan favourite at Tottenham, firing in 21 goals and making 10 assists, earning him a place in the PFA team of the season and also winning the Football Writers Association Footballer of The Year in 1995.
Klinsmann was sold after just one season in North London but would return to the club midway through the 1997/1998 campaign. At the time of his arrival, Tottenham were struggling and many fans feared a potential relegation to The Championship. Klinsmann was brought in on loan and proved to be an inspired signing, he played an integral role in helping Spurs avoid relegation, scoring 9 goals in the second half of the season before announcing his retirement from football.
6 – In Spurs' 6-2 win over Wimbledon in May 1998, Jürgen Klinsmann became the first player to be directly involved in six goals in a Premier League game, scoring four times and assisting the other two. Plentiful. #OptaPLSeasons pic.twitter.com/C6wvVgpKa5

— OptaJoe (@OptaJoe) March 30, 2020
2. Teddy Sheringham (Tottenham Hotspur)
First Spell- 9/10  (1992-1997)
Second Spell- 7/10 (2001-2003)
Another Tottenham player to return to his former club was Klinsmann's former strike partner Teddy Sheringham.
In his first spell at the club Sheringham proved to be one of the best goal scorers in the Premier League, earning the inaugural golden boot award in the 1992/93 season with 21 goals. He continued to be amongst the top goal scorers goals in the seasons that followed and left Tottenham with a record of 98 goals in 197 appearances for the club.
In 1997, Sheringham departed and was signed by Manchester United as a replacement for the retiring king, Eric Cantona, who had surprisingly announced his retirement at the age of 31.  Sheringham enjoyed a hugely successful 4 years in Manchester which saw him lift three league titles, one FA Cup and a Champions League. Sheringham would score a crucial last minute equaliser against Bayern Munich in the 1999 Champions League final to turn the tide in their historic treble victory.
Despite being in the team of the season in his final year at Old Trafford, Sheringham failed to agree personal terms at Man United and ultimately returned to Spurs at the age of 35 on a free transfer in 2001. Much to the disappointment of Sir Alex Ferguson who still felt he had a role to play.
Despite his age, Sheringham showed little signs of slowing down at Tottenham hitting double figures in both his two seasons at the club, leaving on a free transfer at the age of 37 with a record of 22 goals in 72 appearances, he was unable to win a trophy on his return, as Tottenham were runners up in the League Cup final in 2002, losing out 2-1 to Blackburn.
ON THIS TRANSFER DAY: In 2001, Teddy Sheringham returned to Spurs on a free transfer after four years at Man United. pic.twitter.com/Ek695nBW1X

— Squawka Football (@Squawka) May 26, 2016
3. Peter Beardsley (Newcastle United)
First Spell- 9/10 (1983-1987)
Second Spell- 9/10 (1993-1997)
Peter Beardsley gained a great reputation in his first spell at Newcastle United, he inspired the Magpies to promotion in 1984 scoring 20 goals in his debut season. Following promotion, Beardsley played an integral role in helping his side establish themselves in the top flight. He proved a nightmare for defenders with his incredible technique and silky dribbling ability. Beardsley established himself as one of the best flair players in the top flight, this incredible form earned him a regular role in the England set up throughout the 1980s where he was described by Gary Lineker as his greatest ever strike partner.
Europe's elite clubs began to hover around the tricky striker and Beardsley was brought in by Liverpool where he would continue his fine form, helping Liverpool win two First Division titles and one FA Cup, he later went on to join arch rivals Everton where he would continue to be a stand out performer.
Beardsley would complete his dream return to Newcastle for the start of the 1993/94 season linking up with manager Kevin Keegan who was also Beardsley's former strike partner back in 1984. Newcastle had steamrolled their way into the Premier League in their previous season and the newly promoted side had set their sights on competing right at the top of the Premier League. They did exactly that, in Beardsley first season back on Tyneside, he formed a formidable partnership with Andy Cole which saw Newcastle finish 3rd in the Premier League. In total the pair would score 55 goals between them, making them the highest scoring partnership in a Premier League season.
Beardsley would finish 6th in his second season, before finishing as runners up in 1995/96, a season in which the Magpies managed to blow a 12 point lead at the top of the Premier League table. They would follow that season by finishing runners up yet again in 1996/97. Newcastle's exciting brand of football during that era earned them the label as the "the entertainers". Beardsley is regarded as one of Newcastle's greatest ever Premier League players and played a pivotal role in their title push.
4. Duncan Ferguson(Everton)
First Spell 8/10 (1994-1998)
Second Spell 6/10 (2000-2006)
Many players often say that they say that they love the club they play for. Many of them mean it. But Duncan Ferguson loves Everton so much that he has the club crest tattooed on to his bicep.
First signed from Rangers in 1994 on loan to help a struggling Everton side, Big Dunc had a short loan spell at Everton which became a permanent transfer under Joe Royle. His first year proved very successfully as he played an integral role in helping the toffees avoid the drop and win the FA Cup in the 1994/95 season, this remains their most recent piece of silverware to date.
In the years that followed Ferguson's goals played a vital role in helping Everton beat the drop as they were often involved in battles at the foot of the table to avoid relegation. Ferguson's game involved much more than goals with his tremendous hold up play and strength bringing other players into the game, his aggressive play style made him a nightmare for opposition defenders. He scored 42 times in 142 appearances for Everton during his first spell with the blues.
In 1998, with Everton in financial trouble Ferguson was sold to Newcastle for £8 million in a deal that was reportedly done by the board without the consent of manager Walter Smith. Ferguson would score twice on his Newcastle debut at Wimbledon but his first year on Tyneside was largely hampered by injuries. He would form an effective partnership with Alan Shearer during the 1999-2000 campaign but was made surplus to requirements by Bobby Robson and would return to Everton in 2000.
His return at Everton was much less successful than his first spell at the club largely due to to his injury problems which restricted his game time. Despite this there were still great moments for Duncan Ferguson such as key goals in relegation battles whilst later going on to form a good partnership with breakout star Wayne Rooney. In 2004/05 Ferguson would be part of an Everton squad which defied the odds to finish 4th in the Premier League, despite being tipped for relegation at the start of the season. Since retiring in 2006, Ferguson has remained a key figure at Goodison park as a coach and is currently assistant manager to Carlo Ancelotti.
5. Robbie Fowler (Liverpool)
First Spell 9.5/10 (1993-2001)
Second Spell  5.5/10 (2006-07)
One of the greatest finishers in Liverpool's illustrious history, Fowler is the 7th highest goal scorer in Premier League history and regarded as a legend at Anfield, so much so that he is referred to by the fans as 'God'.
Fowler emerged from the academy in 1993 with Graeme Souness as manager and thrived in the first team at just 18 years of age. During the 1994/95 season Fowler would score 25 Premier League goals including a hattrick in four minutes 33 seconds, the second fastest hattrick in Premier League history. Fowler was often amongst the Premier League's top scorers and was awarded the Premier League young player of the season in both 1995 and 1996.
He would become the heir to club legend Ian Rush and formed a fantastic strike force with Stan Collymore and later Michael Owen. Fowler would outscore club icon Kenny Dalglish, making him Liverpool's 3rd highest goal scorer of all time.  Fowler enjoyed great success in the cup competitions with Liverpool and would lift the League Cup on two occasions in 1995 and 2001 and lift both the FA Cup and UEFA Cup in 2001. After a slight loss of form due to injuries and the emergence of youngster Michael Owen through the academy, Fowler was surprisingly sold to Leeds United for 12 million.
Fowler would struggle with injuries with Leeds and Manchester City but returned to Liverpool in 2006 being brought in by Rafa Benitez in an attempt to add more goals to a Liverpool frontline which has been struggling to score enough goals. Fowlers ability had faded due to a number of long term injuries and he was largely limited to a appearances from the bench. Fowler would score 8 Premier League goals in 2 seasons back at Liverpool and got his dream of a hero's goodbye when he played in the final game of 2006-07.
6. Thierry Henry (Arsenal)
First Spell  10/10 (1999/2007)
Second Spell 6/10(2012)
Arsenal's all time leading goal scorer and the sixth highest in Premier League history with 175 goals in total, Thierry Henry is regarded as one of the greatest footballers to have played in the Premiership.
Henry was already a big name in European football having emerged during Arsene Wenger's time at Monaco, Henry had proven himself an upcoming talent in Ligue 1 and had scored 3 goals to help France win the World Cup in 1998. After an unsuccessful move to Juventus in 1998, Henry was reunited with former manager Arsene Wenger signing for Arsenal for a fee of £11 million. Originally seen as a pacey winger during his rise through the ranks, it was during his time at Arsenal where Wenger got the best out of Henry, by moving him into the strikers role.
The decision proved a masterstroke as the Frenchman quickly established himself as one of the best players in world football, his blistering speed and ice cool finishing was too much for opposition defenders to handle and Arsenal became a dominant force in English football. Henry was named PFA Player of the year twice and featured in the PFA team of the year six times during his eight seasons at Arsenal. The Frenchman holds the record for winning the golden boot the most times having been top scorer in the Premier league in four different seasons. Not only did Henry offer goals to Arsenals front line, he also possessed great creativity and has the best assist record in a single season in Premier League history as he made a staggering 20 assists during the 2002/2003 campaign.
Henry played a pivotal role in the invincible Arsenal team of 2003-2004 which went an entire league campaign unbeaten, this remains the only team to achieve this feat, other than Preston way back in 1889. In total, Henry lifted the Premier League twice, won four FA Cups and guided Arsenal to a Champions League Final in 2006, only being beaten narrowly by Barcelona in the final.
Henry would complete a move to Barcelona in the summer of 2007 as he aimed to win the one trophy which eluded him at Arsenal, the Champions League. He would achieve this during the 2008-2009 season, playing a key role in a lethal front three alongside Samuel Eto and Lionel Messi, as an iconic Barcelona side managed by Pep Guardiola achieved the treble. He would then make the move to the MLS joining New York Red Bulls in 2010 and it was during his time in America where he would make a brief return to North London joining on a 6 week loan deal in 2012.
Henry's return began in dream circumstances as he fired a trademark winner in for Arsenal on his debut against Leeds in the FA Cup. Henry would score two more goals in the Premier League, the first in a 7-1 rout against Blackburn Rovers and the second being a winner against Sunderland.
In Henry's brief time back at Arsenal he proved he still hadn't lost his goal scoring instinct however his loan spell was too brief to have a real influence over the season as a whole.
7. Paul Scholes (Man United)
First Spell 10/10  ( 1993-2011)
Second Spell  9/10 (2012-13)
Emerging from the class of 1992, alongside the likes of Gary Neville, Phil Neville, Ryan Giggs, David Beckham and Nicky Butt. Paul Scholes proved to be one of the greatest central midfielders to have played in the Premier League, playing a defining role in midfield as Manchester United ruled English Football, winning eleven Premier League Titles, four FA Cups and three League Cups whilst also conquering the European stage twice as Manchester United won both the 1999 and 2008 Champions League titles.  Paul Scholes would score the decisive goal to send Man United past Barcelona into the Final in Moscow back in 2008.
Paul Scholes proved to be on of the best midfielders in world football with his incredible pinpoint passing being crucial to many of Manchester United's goals. Neat and compact, a misplaced Paul Scholes pass was a rare sight as he consistently maintained astoundingly high standards of play and showed little sign of slowing down even during his late 30s. He called time on his playing career in 2011 at the age of 36 having lifted a 10th Premiership title.
Five months after retiring Manchester United were behind in the title race with noisy neighbours Manchester City sitting top of the table. Ferguson in a plea to try and resurrect Manchester United's title challenge asked veteran Paul Scholes to come out of retirement to help his team. Paul Scholes first game back was a 3-2 win over rivals Manchester City in the FA Cup. Scholes immediately improved the standard of Manchester United's team as they embarked on a great run of form which almost saw them snatch the title from neighbours Manchester City who won the title on the final day of 2012 thanks to a famous Sergio Aguero winner on the last kick of the season.
Scholes would sign a further one year extension with Manchester United and in his final season he provided brilliant service for Robin Van Persie to help Manchester United cruise to the league title. Scholes would retire for the final time at the end of the season playing his 499th game in a thrilling game which saw Manchester United draw 5-5 with West Brom it was also Alex Ferguson's final game as Man United manager.
8. Didier Drogba (Chelsea)
First spell 10/10 (2004-2012)
Second Spell 6.5/10 (2014-2015)
Following the takeover of Roman Abramovich, Chelsea had their sights on the Premier League title and new manager Jose Mourinho hailed the "Special one" had his sights on a special striker from Marseille to help fire his side to the league title.
Didier Drogba would enjoy a tremendous first season with the Blues winning the league in 2004-2005 with a then record of 95 points, they would follow this up with back to back league titles as the blues defended the title in 2005-2006.Drogba strength and power partnered with the intelligence of Frank Lampard created a combo that would wreak havoc on Premier League defences for nearly a decade of Premier League seasons. The Ivorian powerhouse would finish as the Premier League top scorer twice and would finish in the PFA team of the season twice. Drogba earned a reputation as the ultimate big game player during his time at Chelsea with a career record of 10 goals in 10 cup finals.
Drogba would leave Chelsea in 2012 in dreamlike circumstances scoring a bullet header in the Champions League final and then securing the victory with a winning penalty at the Allianz Arena against German giants Bayern Munich.
He would complete a move to Galatasaray at the end of the season but would reunite with his Chelsea team mates in a surprise move following the return of special one Jose Mourinho. Drogba may have no longer been the main forward at Stamford Bridge but he still added much needed cover and would score crucial goals in his one season back in London the 2014-2015 would end with Chelsea securing a fourth Premiership title and a League Cup.
In total Drogba won four Premiership titles, four FA Cups, Three League Cups and one Champions League title during his time as a Chelsea player.
9. Sol Campbell (Arsenal)
First Spell 10/10 (2001-2006)
Second Spell 5/10 (2010)
Another member of the invincible team who made a nostalgic return to North London. Sol Campbell was first signed for Arsenal from arch rivals Tottenham in a huge transfer in 2001.Wenger revealed he signed Wenger as he felt that when his team faced Tottenham his attackers would have a tough time getting past Sol Campbell and breaking down Tottenham's defence. He would enjoy a glittering spell at North London where he would win two Premier League titles and two FA Cups. Campbell established himself as one the best defenders in the Premier League whilst also being a key figure at international level. Campbell was a strong, athletic and imposing defender who proved an excellent replacement for club legend Tony Adams who was coming to the end of his career. Campbell would feature in the PFA team of the season on two occasions during his time as an Arsenal player.
He would complete a move to Portsmouth in 2006 where he would be a commanding presence in Harry Redknapp's dressing room, in a team which lifted the FA Cup in 2008 and finished in the top half of the Premier League. Campbell completed a shock move down to League 2 to link up with Notts County following a takeover however after just one appearance Campbell agreed to terminate his contract. Mid way through the season and with Arsenal suffering a defensive crisis due to injuries, Campbell was brought in on a 6 month contract until the end of the season in attempt to fill the void.
Campbell filled in for Arsenal on 11 occasions, however, it was evident that the defender was not the player he once was and at times he looked of the pace in the Premier League. After just 6 months back at Arsenal, Campbell was unable to earn a new contract and subsequently linked up with Chris Hughton's Newcastle on a free transfer where he would again struggle for form and fitness.
10. Jermain Defoe (Tottenham Hotspur)
First Spell 7.5/10  (2004-2008)
Second Spell 8.5/10 (2009-2014)
Tottenham Hotspur love a comeback story and feature for the third time in this list, Jermain Defoe was first signed from London rivals West Ham in 2003 for a fee of 7 million. Defoe would establish himself as a regular goal scorer for Tottenham and would form a strong partnership with Robbie Keane in an era where Tottenham would first establish themselves as European contenders under the management of Martin Jol, finishing 5th in 2005-2006 and narrowly missing out on Champions League football, largely as a result of a food poisoning scandal which ruled a number of players out of the final game against West Ham. Tottenham would again narrowly miss out on a Champions League place in 2007 with Defoe scoring 10 goals that season.
After losing his place at Tottenham under the management of Juande Ramos, Defoe would link up with Harry Redknapp at Portsmouth and would hit the ground running scoring 8 goals in his first 12 games for Pompey, inspiring them to 8th place their highest ever Premier League finish. Mid way through the 2008-2009 campaign, Defoe would reunite with Harry Redknapp by signing for Tottenham during the January transfer window.
Defoe was successful during his first spell at the club but his Tottenham career would reach new heights under the management of Harry Redknapp, the little and large partnership of Defoe and Crouch proved a nightmare for defenders to contain and Defoe would score 18 goals during the 2009/10 campaign as Tottenham earnt themselves a place in the Champions League. Defoe's most notable moment that season was an incredible performance against Wigan where he would score 5 goals in one game in a 9-0 demolition. This remains a record number of goals by one player in a single Premier League game alongside the likes of Alan Shearer, Andy Cole,Dimitar Berbatov and Sergio Aguero.
Defoe would continue to play a key role for Tottenham in the years that followed scoring (name how many goals) however at times he was limited to a role of being an impact substitute. He was ultimately sold to Toronto in a surprising deal in 2014.
Following his departure from Spurs, Defoe has continued to prove a natural goal scorer and his goals almost single handedly saved Sunderland from survival in 2016. He is currently playing the SPL with Rangers where he continues to regularly score goals.
We hope you enjoyed the article 'When Premier League stars return to their former clubs – how have they fared?' Which Premier League player do you think  was the most impressive upon their return? Let us know!
Read more on football here: