Samart vs. Dieselnoi: The Golden Age of Muay Thai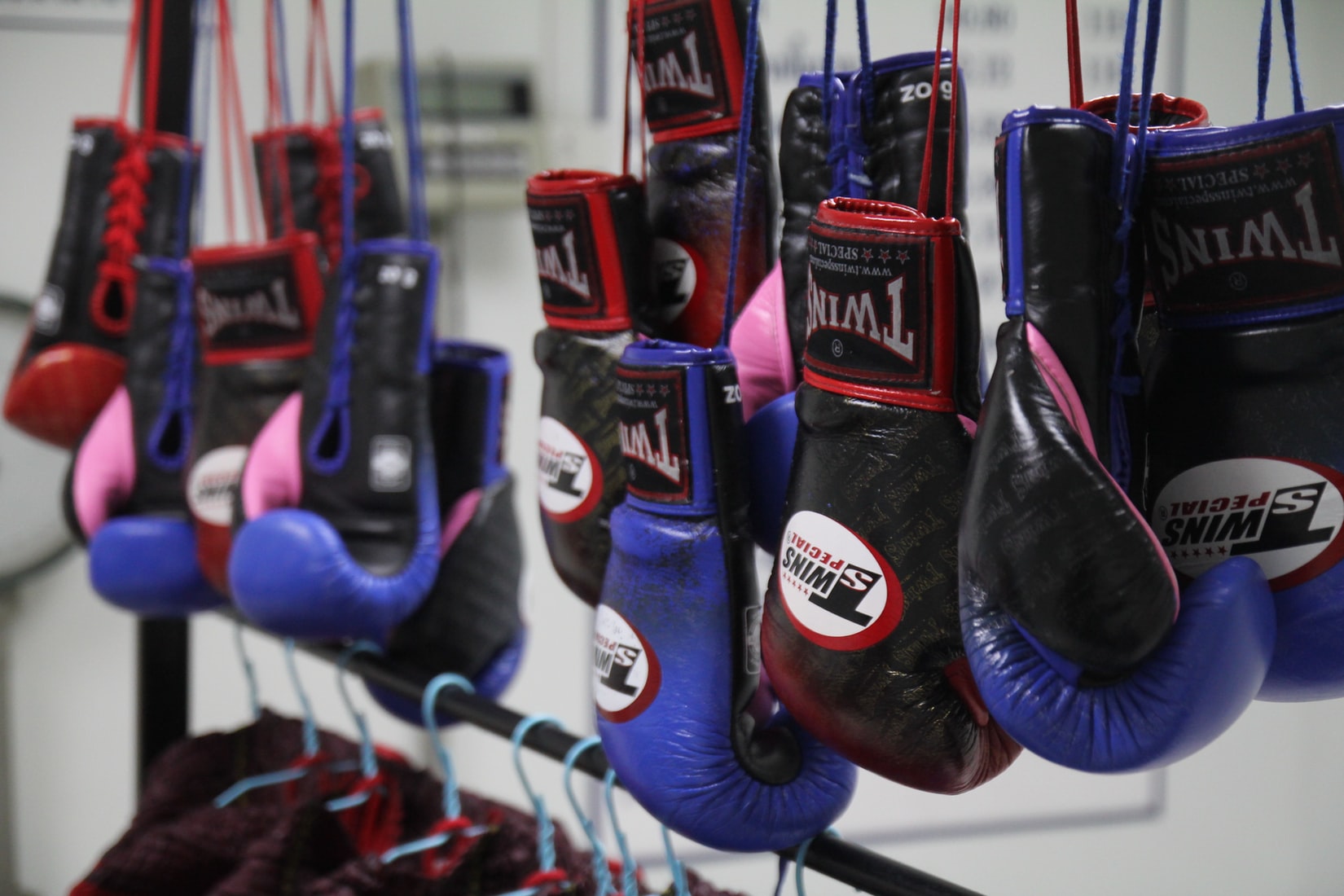 Samart vs. Dieselnoi: The Golden Age of Muay Thai
Often, when asked about a classic Muay Thai fight, fans think of Samart vs. Dieselnoi. Taking place during the Golden Age of Muay Thai (mid 1980s to the mid 1990s), stadiums saw passionate fans and gamblers flocking to support their favourites, giving birth to all time greats.
Among the many Thai stadiums, Lumpinee stadium was the place to house the greatest talents of Thailand.
Fighters such as Sitthichai and Saenchai are both among the most notable of the champions there, however this is not to undermine the achievement that is being a Lumpinee Champion. Only five foreigners have ever held the Lumpinee Championship.
The fighters of old, although now overshadowed by global superstars such as Buakaw and Saenchai, still stand the test of time in many fans' hearts. This is more than true for Samart Payakaroon and Dieselnoi Chor Thanasukran, often recognised as the two all-time greats.
Samart Payakaroon
Samart had been a Thai stadium superstar, holding Lumpinee titles at 102 lbs, 105 lbs, 115 lbs, and 126 lbs. Often hailed the Greatest Nak Muay (Thai Fighter) of all time, Samart had a decorated Muay Thai career.
Outside of Muay Thai, he held the WBC Super Bantamweight Belt, with a professional boxing record of 21 wins and 2 losses.
Being a Thai superstar, Samart had also enjoyed a career in both music and film, furthering his popularity with the people of Thailand.
As a fighter, his most notable characteristics were his high fight I.Q. and fast reflexes. Perhaps the best modern example of a fighter like Samart would be Saenchai, a name that is often referenced when talking about the greatest Muay Thai fighters of all time.
Kickboxing legend Rob Kaman congratulate Muay Thai legend Samart Payakaroon after a win circa 1988-1989.

Kaman had been training at Sityodtong camp at the time. Photo from Alex Tsui. pic.twitter.com/NfIj8aki0A

— Phan K.S. (@MTLevG) February 3, 2021
Dieselnoi Chor 
Thanasukarn
Starting Muay Thai at the age of 13, the unusually tall Dieselnoi was the only other champion at the time to reach the same heights of popularity as Samart. He held the 135 lbs Lumpinee Championship, as well as the WFMA 135 lbs Championship.
Dieselnoi had been voted Fighter of the Year four times, against the fighters Samart Payakaroon, Sagat Petchyindee, and Krongsak Prakong-Boranrat.
Dieselnoi's career was difficult, in part because of his height and weight, as the Muay Thai Lightweight division lacked competitors and challengers for the title.
His fighting style utilised his height perfectly, focusing on scoring knees and keeping his opponent out of range. Most of his 56 wins come by way of decision.
Classic Dieselnoi Chor.Thanasukarn with his Lumpinee Stadium Lightweight belt. pic.twitter.com/ZlajPLl5qm

— Muay Thai Chai (@muaythaichai) July 31, 2021
Samart vs. Dieselnoi: Play by play
On December the 24th, 1982, the day before Christmas, Samart and Dieselnoi met at Rajadamnern Stadium, fighting at Catch-Weight 132 lbs. The catchweight was supposed to suit both fighters, seeing as they had both been in different weight classes. Despite this, Dieselnoi weighed in weighed in at 129 lbs to prove he could have reached 130 lbs.
Samart vs. Dieselnoi round by round
Round 1
This was very much a feeling-out round, with both fighters trying to find their optimal distance. Samart focused heavily on catching kicks and boxing combinations, utilising his mobility against Dieselnoi's clinch attempts. Dieselnoi had spent most of the round trying knees, clinch knees, and kicks, as well as using his height advantage to keep Samart at a comfortable distance.
Round 2
Dieselnoi dominated the middle of the ring, forcing Samart to the ropes and in the corners. Stuck in the clinches, Samart looked for effective counters, aiming to keep out of Dieselnoi's range with teeps. Dieselnoi used his height effectively by aiming for Samart's head with high knees, especially when in the clinch.
Round 3
A highly contested round, both fighters enjoyed control of the ring. However, Samart evened the score for the past two rounds with fast and precise hand combinations. He was aiming to keep Dieselnoi out of his kicking range and force him into close range bouts. It is clear that Samart felt more comfortable this round, as he countered Dieselnoi's knees with his own combinations, landing several big overhand rights.
Round 4
At this point in the fight, it is clear that Samart was looking for a knockout. He had good understanding of the timing behind Dieselnoi's knees, using right crosses to the body to wear him down. Clearly sensing danger, Dieselnoi changed his plan to utilise more kicks and only entering that range to land clinch knees.
Round 5
Both fighters spent this round defending, with Dieselnoi aiming for high scoring kicks and knees. He re-adopted his first round strategy of keeping Samart further away, using his height advantage to land knees while his opponent struggles out of range. One of the more notable techniques this fight, the spinning elbow, was attempted by Samart twice.
Result
Dieselnoi won the bout by decision, coming out on top. The Thai method of scoring gives less points to punches, preferring knees and kicks instead. Although Samart landed many punch combinations, they simply scored less than Dieselnoi's knees.
The fight was certainly a clash of styles, proving that style really does make a fight. Had Dieselnoi not utilised his height as effectively, and had he not changed his tactics to suit Samart's response, he may not have won.
It also goes to say that Dieselnoi's chin held up against Samart's strong counters, not allowing the smaller fighter to wear him down.
Either way, this was a contest between two amazing fighters. Both fought until the very end, and whether win or loss, both can feel pride in their performance.
We hope you enjoyed the article 'Samart vs. Dieselnoi: The Golden Age of Muay Thai'. What did you think of the fighters' performance? Let us know!
Read more on combat sports below: