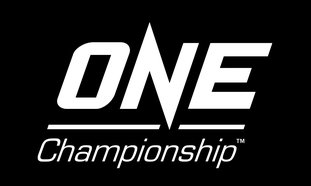 ONE Empower: Overview
ONE Empower is another exciting event from ONE Championship, featuring an all-woman card and the beginning of the ONE Atomweight World Grand Prix.
In the main event, five time ONE Women's Strawweight Champion Xiong  Jing Nan made her second title defence against Number 2 ranked contender and BJJ Hall of Famer Michelle Nicolini.
In the Atomweight Grand Prix, the ONE superstar and former two-sport world champion Stamp Fairtex went up against the Ukrainian Atomweight Alyona Rassohyna. Stamp was looking to avenge her controversial loss in ONE Unbreakable III.
Other notable matches in the Grand Prix Quarter Finals included Number 1 ranked Atomweight Denice Zamboanga vs. See Hee Ham. Two-time Chinese MMA champion Meng Bo went against Ritu Phogat, Commonwealth Wrestling Gold medalist and daughter of the legendary Mahavir Singh Phogat, as well as Fighting Agent War Champion Itsuki Hirata vs. American Atomweight Alyse Anderson.
The main card also included Anissa Meksen vs. Cristina Morales in an Atomweight Kickboxing bout.
On the lead card, Jackie Buntan went against Daniela Lopez in the lone Muay Thai bout, and Mei Yamaguchi vs. Julie Mezabarba in the Atomweight World Grand Prix Alternate Bout.
One Empower: Results
Main card
Xiong Jing Nan vs. Michelle Nicolini (Strawweight MMA World Championship)
Xiong Jing Nan remains the Strawweight MMA World Champion by Unanimous Decision.
Nicolini spent the five rounds trying to force Xiong Jing Nan into a submission but her striking game was weak compared to her opponent. Xiong Jing Nan's ground defence allowed her to escape Nicolini's submissions, as well as denying her takedown attempts.
Denice Zamboanga vs. Seo Hee Ham (Atomweight World Grand Prix Quarterfinal)
Seo Hee Ham wins this bout by Split Decision.
Despite scoring three takedowns between three rounds, Denice lost once it came to activity within the octagon. Seo Hee Ham's constant pressure both on the ground and on her feet gave Denice a challenge, especially considering her smaller stature when compared to Seo Hee Ham. Suffering a bad cut from an accidental head butt, Zamboanga came back with increased pressure but it was not enough to win her the bout.
Alyona Rassohyna vs. Stamp (Atomweight World Grand Prix Quarterfinal)
Stamp wins this bout by Split Decision.
A highly technical match, the majority of the three rounds were spent grappling. Both Rassohyna and Stamp looked for a quick submission. Stamp had a strong submission attempt at the end of round 1, and a close arm bar almost submitted her in round 3. Stamp found a dominant position on top, edging her out on the scorecards with a good ground and pound.
Meng Bo vs. Ritu Phogat (Atomweight World Grand Prix Quarterfinal)
Ritu Phogat wins this bout by Unanimous Decision.
Ritu had survived a strong punch combination and a belly-down armbar in the first round, however recovered quickly against Meng Bo's striking and remained dominant on the ground. She showcased her wrestling and grappling skills, exhausting Meng Bo with a barrage of grounded knees and elbows.
Itsuki Hirata vs. Alyse Anderson (Atomweight World Grand Prix Quarterfinal)
Itsuki Hirata wins this bout by Unanimous Decision.
Throughout the fight, Hirata forced the clinch, moving into a submission. Anderson's defence against both the submission and the ground and pound allowed her to briefly drop Hirata with a strong right hand.
Anissa Meksen vs. Cristina Morales (Atomweight Kickboxing)
Anissa Meksen wins this bout by T.K.O. in Round 2.
Between the two fighters, Morales had been more active in the first round, effectively keeping her distance and staying on the offensive. In the second round Meksen had adapted well to Morales' striking, raining a barrage of strong punches, rocking Morales and sending her to the canvas.
Lead card
Jackie Buntan vs. Daniela Lopez (Strawweight Muay Thai)
Jackie Buntan wins this bout by Unanimous Decision.
Overall a very dominant performance from Buntan. She had landed a big left hook in the first round, rocking Lopez and leaving her on uneasy legs. Lopez held out throughout the three rounds, always trying to answer back with her own kicks and punches, but Buntan's pressure, volume striking, and accuracy edged her out on the cards.
Big left r1 Jackie, rocking Lopez.
Mei Yamaguchi vs. Julie Mezabarba (Atomweight World Grand Prix Alternate Bout)
Julie Mezabarba wins this bout by Unanimous Decision.
Mezabarba's height advantage allowed her to keep Yamaguchi within striking range. Yamaguchi had several failed takedown attempts, and although she was more aggressive in rounds 2 to 3, Mezabarba's work inside the clinch in those rounds let her keep the fight in her pace.
We hope you enjoyed the article 'ONE Empower: Results'. What was your fight of the night? Let us know!
Read more on sport here: