Sugar Ray Robinson: A Spoonful of Sugar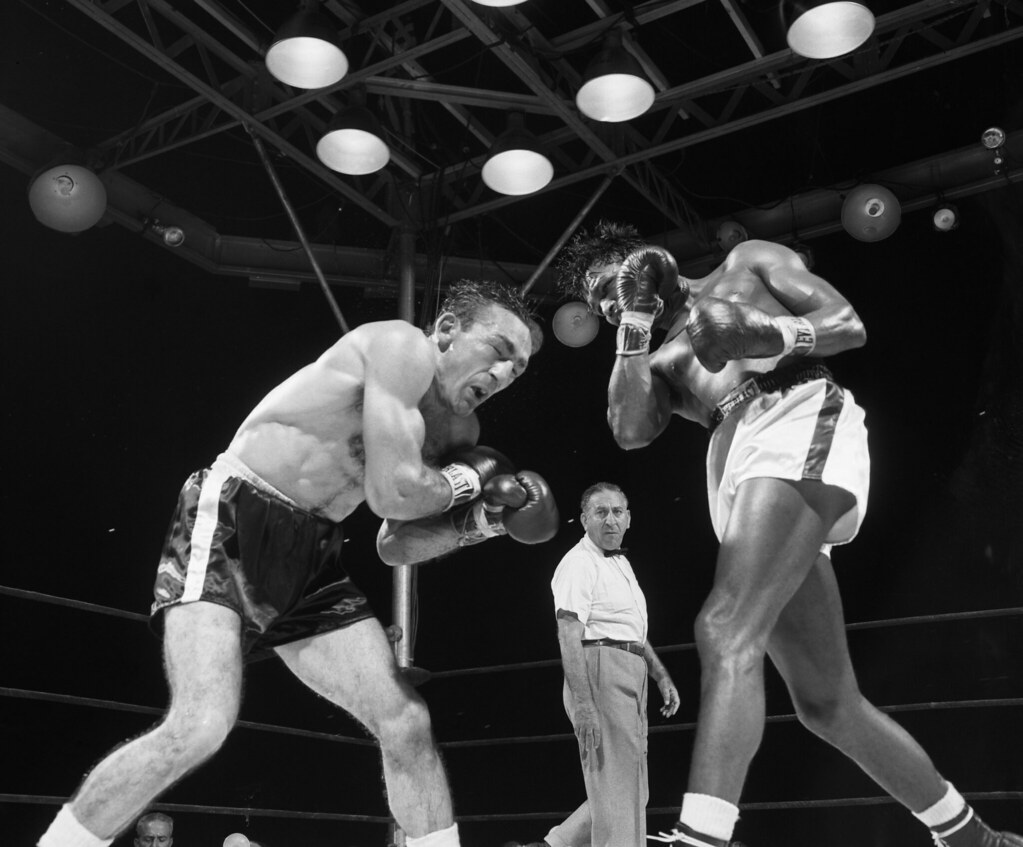 Sugar Ray Robinson: A Spoonful of Sugar
As careers stand; his was truly exceptional.
Encompassing an incredible 200 professional bouts – over a twenty-five-year period (1940-1965); Sugar Ray Robinson represented boxing majesty.
His ring career enveloped four separate weight divisions (lightweight through light heavy). Undoubtedly, Ray will forever be associated with the breathtaking performances showcased at middle and welterweight – where (time and again), he proved himself the World's foremost ring exponent.
Born a century ago in Ailey, Georgia; a fanciful opportunity provided a fitting distraction from the gangland culture that attracted so-many within his peer group.
Ray's natural speed and agility served him admirably throughout a near-flawless amateur career. And his transition into the paid ranks, proved seamless.
The rapid turnover between bouts simultaneously reflected the socio-economic landscape of the era, alongside the laissez-faire attitude toward health & safety. During 1941 alone; Sugar Ray Robinson appeared in no-less-than 20 paid contests.
Then as-now, those with a controlling interest in the sport, recognised its huge economic potential.
Sugar Ray Robinson colorized pic.twitter.com/4LjgvNm10s

— #PaulWoodley (@BatmanBoxing) August 21, 2021
Sport is so-often defined by its classic rivalries; and Ray's career was similarly impacted (in-part), by his bruising encounters with Bronx-born Jake La Motta.
The pair would face-off on six separate occasions over a nine-year period.
La Motta was responsible for inflicting Robinson's first professional ring defeat (Detroit, Michigan, February 1943). However within 21 Days, Sugar Ray dished out retribution within New York's iconic Madison Square Gardens.
Records reveal that Robinson stood victorious in five of their six meetings; the last of which was deemed, the 'St Valentine's Day Massacre.' Held (ironically); in Chicago, Robinson meted-out a punishing lesson to La Motta, which accurately characterised the matador slaying the bull.
Sugar Ray Robinson's many achievements are part of boxing folklore; and include remaining unbeaten over 91 fights between 1943-1951, and retiring with a career 173 – 19 – 6  (2 no-contest), record.
As legendary heavyweight George Foreman once noted "if Boxing be the sport to which all other sports aspire", then Ray Robinson was a major contributory factor.
We hope you enjoyed this article 'Sugar Ray Robinson: A Spoonful of Sugar'. Where does Sugar Ray Robinson rank among boxing's best? Let us know!
Read more on boxing here: