Assessing and Ranking Boxing's New Four Kings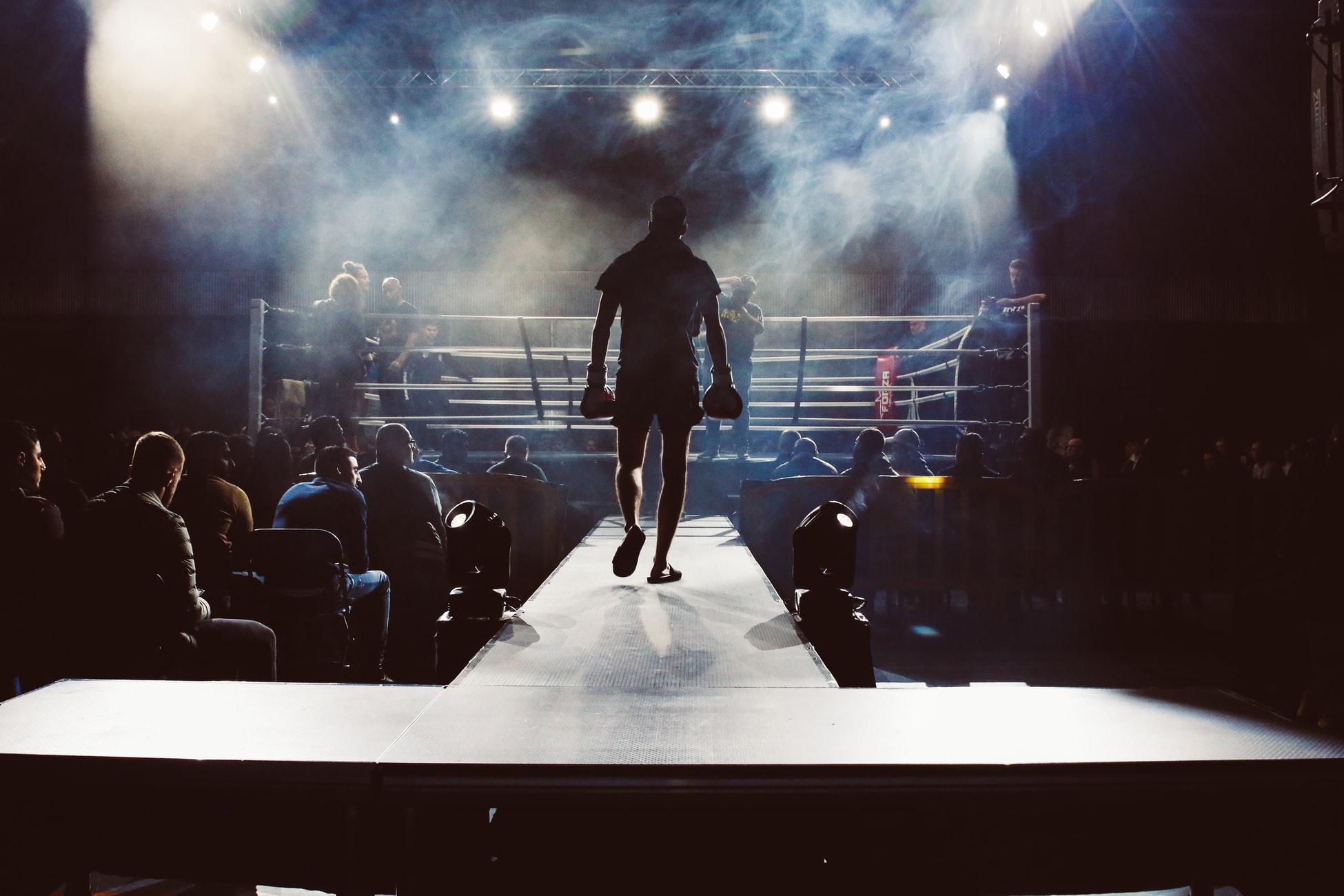 Assessing and Ranking Boxing's New Four Kings
In the 1980s, we had the legendary quartet of Roberto Duran, Tommy Hearns, "Sugar" Ray Leonard and "Marvellous" Marvin Hagler. Boxing has a new "Four Kings" scenario on its hands. Over the past few years in the Lightweight division, a group of supernaturally talented young fighters have burst onto the scene.
They are: Ryan Garcia, Teofimo Lopez, Gervonta "Tank" Davis and Devin Haney. The four all have monumental potential. Two of them are already world champions, with the remaining half firmly knocking on the door. They all bring a unique style to the table, each very different to their counterparts. They all have their own strengths and weaknesses, and it seems to be a matter of time before they finally clash.
Let's take a look at each individual, before ranking them in terms of their current boxing talent and acumen.
Gervonta "Tank" Davis
Davis, the eldest of the four at 26, has two world class wins under his belt – stoppage victories over Yuriorkis Gamboa and Leo Santa Cruz. Some may argue that Gamboa is nothing more than a gatekeeper at this stage and Santa Cruz was physically overmatched.
While I'd be inclined to agree with both statements, Santa Cruz is a former world champion with a win over prime Carl Frampton – no mean feat. Meanwhile, Gamboa is a crafty veteran who would give any unprepared upstart hell.
Tank's main strength is just that – his strength. The torque and power he generates behind his shots is bone-shatteringly brutal.
Some criticised his technique earlier on his career, frequently knocking him for winding up his shots and relying on raw power. However, the cerebral quickness of the counter uppercut he knocked Santa Cruz with shows he has massively improved on this end.
Teofimo Lopez
Teofimo Lopez shocked the world by defeating the legendary Lomachenko in 2020, employing an active jab and nullifying the Ukrainian's offense to great effect.
Aged just 23, he already holds three world titles in the lightweight division. While there seems to be more titles than fighters these days, this remains a monolithic accomplishment, especially considering how he achieved it.
Lopez's talents between the ropes are vast. He's shown he can be an exciting knockout artist as well as a skilled tactician (although his father will most likely take credit for the latter).
The sky is the limit for Teofimo. Fast, powerful and intelligent, the potential he has in the boxing world is currently immeasurable.
Ryan Garcia
We last saw Ryan Garcia dispatching his first world level opponent this year, defeating Luke Campbell with a deft liver shot.
Many find his social media excursions and infantile trash talking distasteful, but I'm more concerned about Ryan Garcia the boxer – not Ryan Garcia the influencer.
Everyone knows by now about Garcia's rapid hand speed and deceptively devastating power. It's a lethal combination that he's used to accumulate 18 knockouts from 21 fights.
He was emphatically dropped by Campbell early in their bout, but I have no doubt he'll learn from that and become more dynamic with his defence. His head movement has been lacking in the past, but as he's so young he has plenty of time to iron out this flaw in his game.
Devin Haney
The youngest of the bunch and with the most to prove, Devin Haney has yet to make a real impact on the division like the other three have.
He picked up a solid if unspectacular win over Yuriorkis Gamboa last year, but this is his only notable victory.
He employs a patient, measured fighting style in comparison to the other three. Haney has by far the lowest knockout ratio, fighters shouldn't be judged purely on their power.
Some, more causal viewers may find this uninteresting, not to mention some of his interviews have garnered him an unsavoury reputation.
This is subjective however and shouldn't be used as an excuse to ignore his slick boxing talents. He's received tutelage from the great Floyd Mayweather Jr, which is evident in his stance and emphasis on defensive reflexes.
The New Four Kings, Ranked
4. Devin Haney
Haney is bottom of the list mainly by proxy. Of the four, he has the most developing to do – but being the youngest, this is expected.
He has yet to pick up a top-level win, unlike the other three. Gamboa was once a world class fighter, but he looked particularly dilapidated against Haney. This was probably a result of the vicious beating he received from Tank, coupled with his age.
While I have no doubts this will come in time, as of now, it's difficult to rank him any higher.
There has been talk of an upcoming bout against Teofimo Lopez for Haney. I expect the Dream to lose this fight, as Lopez performs well against more conservative fighters. However, it will no doubt be an excellent learning curve for the younger fighter, regardless of the outcome.
3. Ryan Garcia
I've placed Garcia below Davis and Lopez because I feel he has more glaring flaws in his technique to the other two. Luke Campbell was able to take advantage of a lapse in concentration, dropping the rising Latino superstar hard.
However, through this he was able to display supreme heart and determination. Against a top fighter like Campbell, getting dropped early on in a bout would be a death knell for a lesser man.
His strengths certainly outweigh his weaknesses, but to become the top guy amongst his peers, he needs to work on his defensive awareness. At times, it's been straight up poor.
Ryan Garcia has announced via his Instagram page that he is fighting Manny Pacquiao next.

— Oddschanger (@Oddschanger) January 25, 2021
2. Gervonta Davis
Tank comes in at second, buoyed by his aggressive style and devastating power. He's had the longest time to develop of the bunch and has used that time accordingly.
Underestimate Tank as an uncoordinated slugger at your own mercy. Those days are long gone.
Davis can now be safely considered an elite fighter. He has accentuated the strong parts of his game and his weaknesses are far less readily apparent than they were.
He misses out on the top spot, but this is no disrespect to the young American. There are talks of him and Ryan Garcia clashing soon (assuming Garcia doesn't sideline boxing in favour of the social media gravy train), which I'd expect Tank to win. If one thing can be guaranteed from that matchup, it's fireworks.
1. Teofimo Lopez
Lopez has to be placed at the top of this list in my opinion. His monumental win over Lomachenko completely eclipses anything any of the other three have achieved at this point.
He has a diverse skill set with the tools to defeat opponents of many different styles. He can blow opponents away with blistering power, or he can outwork and outbox them with his excellent jab.
Of the four, Lopez is the only boxer in the conversation for best fighter on the planet. While it'd be bold to assert that there's no current fighters better than him, the fact that he's defeated one who was once considered the P4P king should tell you everything you need to know.
In summary, should they remain committed to boxing, they all have extremely exciting and lucrative careers ahead of them. What's more, refreshingly, they are showing no signs of avoidance towards one another. In an era where top fighters refrain from fighting other top fighters (hello, Terence Crawford), this may be the shot in the arm that the sport needs.
Here's to great fights between great fighters. And these four certainly have the potential to provide that.
We hope you enjoyed the article 'Assessing and Ranking Boxing's New Four Kings.' Which of these boxers do you think ranks at the top of the list? Do you think Lopez can be stopped in the Lightweight division? Let us know!
Read more on boxing here: