Mike Tyson V Roy Jones Jr: Fight Preview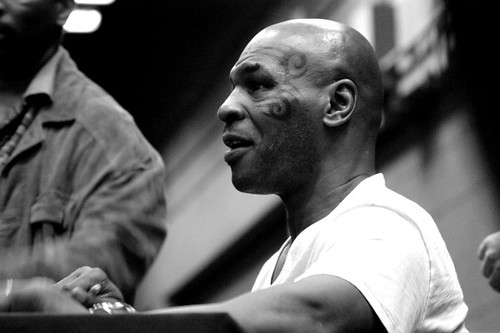 Mike Tyson V Roy Jones Jr: Fight Preview
Former world champions Mike Tyson and Roy Jones Jr will fight in an exhibition match on Saturday. The two boxing legends will face off in spectacular fashion, with the fight being held in Los Angeles. 54-year-old Tyson will compete in his first bout in over 15 years, following his retirement in June 2005.
The fight was originally meant to take place on September 12th, but eventually was postponed until Saturday. The main event is due to start around 4am – 5am GMT, with the undercard expected to start around 1am GMT. YouTube sensation Jake Paul will fight ex-NBA star Nate Robinson on the undercard.
Arguably one of the hardest punchers in boxing history, "Iron Mike" Tyson became the youngest ever world heavyweight champion in 1986. Throughout lockdown he has also continued to impress fans with his body transformation, reportedly losing around six stone.
Roy Jones Jr, aka "Captain Hook", is also a former world heavyweight champion and world title holder in four divisions, often jumping throughout different weight classes. The 51-year-old retired only two years ago, after beating Scott Sigmon at cruiserweight in 2018. As one of the best pound-for-pound boxers of his era, Jones' quick combo's will make this a very interesting fight for spectators.
In 58 fights Tyson won 50 of them, losing six times – most notably against British boxing legend Lennox Lewis in 2002. 44 of those wins were also by knockout, making him one of, if not, the best heavyweight fighter of his generation.
Roy Jones Jr has also fought in a remarkable 75 matches, winning 66 with 47 as knockouts. He has the slight height advantage leading up to the fight at 5ft 11in and Tyson at 5ft 10in.
1980s ✅
1990s ✅
2000s ✅
2010s ✅
2020s ✅

On Saturday night, @RealRoyJonesJr will be fighting in his FIFTH consecutive decade 🤯 #TysonJones pic.twitter.com/3jQVbDVOnu

— Boxing on BT Sport 🥊 (@BTSportBoxing) November 25, 2020
What to expect?
The rules for this fight are much different to that of a normal boxing match. It will be contested over eight, two-minute rounds. Unlike previous exhibition fights, no headguards will be worn but they will both wear larger 12-ounce gloves.
The California State Athletic Commission have said that both boxers will not look for the knock-out, but instead "exhibit" their skills.  However, both men have come out and stated otherwise. The executive director of the commission, Andy Forster has said that he will stop the fight if a cut appears.
"We're throwing punches at each other. This is going to be my definition of fun; broken eye sockets, broken jaw, broken rib. That's fun to me." Mike Tyson said about the fight.
Even though the two boxers were both fantastic fighters in their prime, this will not be the same fight as it would have been 20 years ago. We can expect Mike Tyson to come into the fight heavy-hitting, in search for a knockout blow. Roy Jones Jr on the other hand, will look to avoid his big hits and attack with his speed and combinations.
Jones Jr has also been more active in boxing, extending his career until 2018. He has fought eight times in the last five years. Although Tyson has trained hard, it will be difficult for him to keep up with his stamina. Despite this, Tyson is known for coming into the match quickly in the early rounds, which will make for an entertaining contest.
"He's still Mike Tyson, he's still one of the strongest, most explosive people who ever touched a boxing ring. If anything, I made a mistake going in with him." Jones Jr said.
"He's the bigger guy, he's the explosive guy. He's going to have all the first-round fireworks, not me."
IRON MIKE! 

For the first time in fifteen years, it's fight week for @MikeTyson 🥊 pic.twitter.com/ogu8vtACs0

— ESPN Ringside (@ESPNRingside) November 23, 2020
How will it go?
Given the nature of the fight, the rules have stated they can't knock each other out and there are no judges. If this is the case, no winner will be called but we can expect the two fighters to search for a knockout anyway. While it is hard to call which way it could go, Mike Tyson has much more power and strength than Jones Jr – giving him the advantage.
Neither of these fighters have fought in their prime for years, with Jones Jr having the more recent bouts. This certainly will not be the fight that we would've seen if these two were 20 years younger. Nevertheless, viewers are still in for a spectacle.
If the "Iron Mike" Tyson catches his opponent it will be hard for Jones Jr to get back up. Having said that, if he can avoid some heavy hits from Tyson then he has the potential to be the better fighter over the whole eight rounds.
Some boxing fans have argued that perhaps two men in their 50's should not be fighting this intensely. However, the event will no doubt bring in millions of viewers across the globe and will be heavily entertaining to watch. If everything goes according to plan, boxing fans are in for a special treat on Saturday night.
We hope you enjoyed the article 'Mike Tyson V Roy Jones Jr: Fight Preview.' Do you think Mike Tyson will impress in his first fight out of retirement? Let us know!
Read more on boxing here: