Top Ten Active Male British Boxers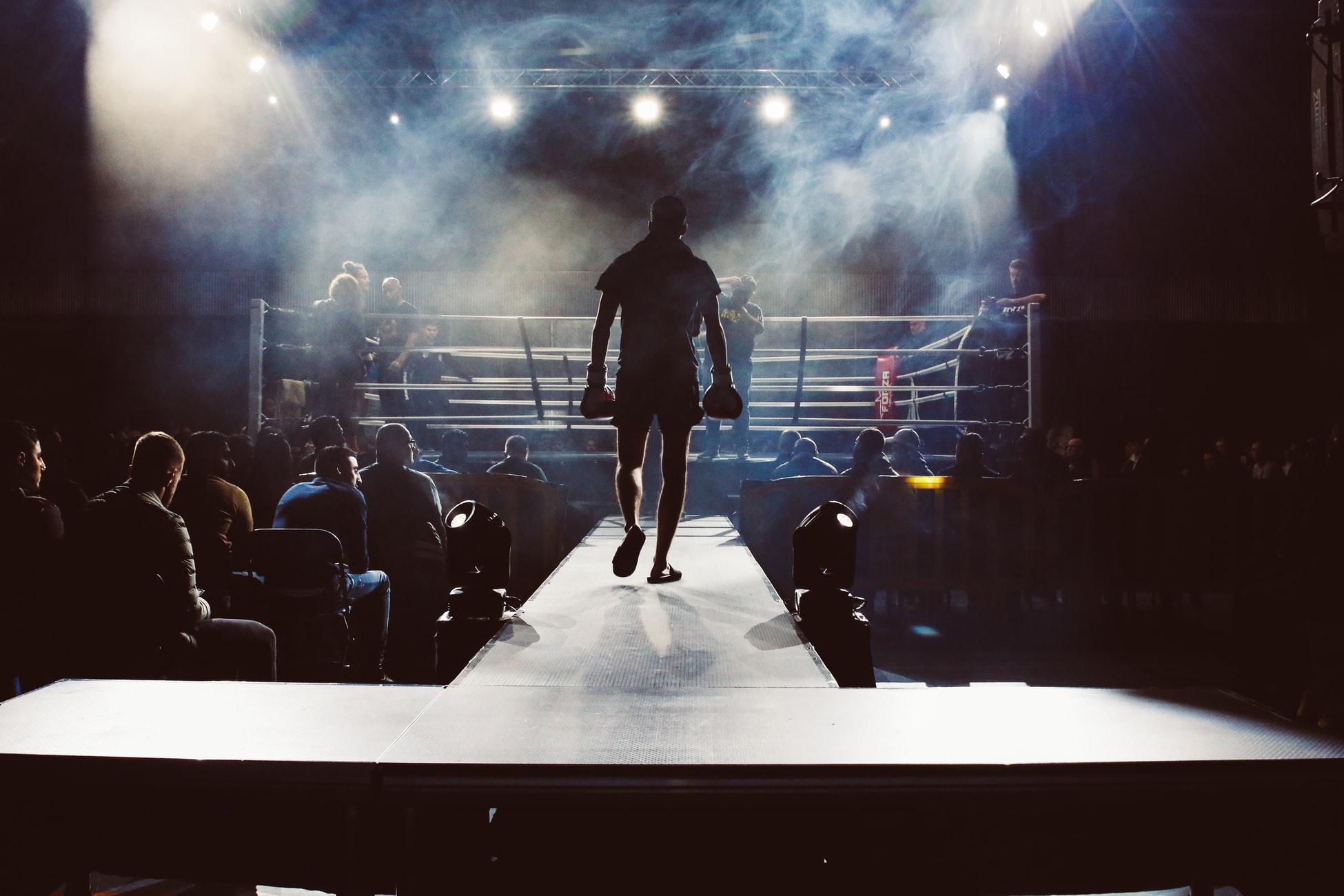 Top Ten Active Male British Boxers
British boxing is booming.
The rain-soaked little island of Great Britain currently houses seven world champions, along with a host of highly rated contenders and prospects.
As such, a list like this is difficult. Boxers like Lee Selby, Khalid Yafai, John Ryder and Daniel Dubois miss out, but could've made the top ten on a different day. Selby actually did occupy the number ten slot until his recent loss – that's how close it was.
Dillian Whyte
Propping up the list is Dillian Whyte. He's never pretty to watch, but he knows how to win a fight.
Whyte is not a highly skilled operator. He is, however, a vicious brawler and possesses a left hook that Joe Frazier would wince at. He's a great brawler, able to upset his opponents with roughhousing and bullying. A classic old-school pugilist.
Yes, Povetkin knocked him out cold. One lapse in concentration shouldn't distract you from the fact that Whyte as defeated a host of talented heavyweights and will remain in that elite tier of the division for some time.
Chris Eubank Jr.
Eubank Jr. has his critics, but his unrelenting speed and confidence have gotten him past many opponents.
He may not have the wisest boxing brain, but he makes up for this with his work ethic. His determination to succeed has always been apparent. He isn't his father, but he carries that swagger that will forever be synonymous with the Eubank name.
Luke Campbell
Luke Campbell showed the world what he was all about when he took on Vasyl Lomachenko last year, showing no fear and even got the upper hand at certain stages of the fight.
Technically, Campbell is seriously underrated. Fast hands and feet make him a particularly adept fighter and will give Ryan Garcia a real test in a few weeks' time. He also has a great jab, which is paramount for a southpaw such as himself.
Billy Joe Saunders
Billy Joe Saunders should have done more. He's possibly the most naturally gifted boxer on this list. Sadly, he'd rather wallow on the undercard of YouTuber sideshows than pursue any meaningful endeavours. When KSI has a higher spot on the billing than you, it's fair to say your career isn't exactly going places.
That aside, we all saw the embarrassment he inflicted on David Lemieux. It was difficult not be impressed. Saunders' talent in a boxing ring is astronomic, it's just a shame what he chooses to do with it.
Carl Frampton
The Jackal's best days may be behind him, but what he's done in the world of boxing must be respected. A few years ago, Frampton would've fitted comfortably inside the top three.
Frampton is the only boxer on this list to have won world titles in multiple divisions. No one will forget what he did against Leo Santa Cruz and Kiko Martinez.
His measured, swift counterpunching was and is excellent. His defence is also underrated – just watch some of his upper body movement. Frampton was at his best when he was allowed to mix in his slips with strikes in response. If you haven't, go back and admire his first fight with Leo Santa Cruz. Scintillating stuff.
Anthony Joshua
AJ might be the highest grossing boxer in the world right now, but that doesn't mean he's the best. Lack of head movement, a rigid style and questionable footwork prevent him from being any further up.
Despite this, Joshua's talents absolutely should be respected. Devastating punching power and brutal finishing ability make him very dangerous for any heavyweight to go up against. He brings a style to the table not too dissimilar to Wladimir Klitschko, who dominated the heavyweight landscape for nearly ten years.
His commercial exposure means he'll always be there to be shot at by critics, but AJ has silenced them more often than not.
Callum Smith
Mundo's surgical approach makes him a different beast to most of this list. He possesses a great jab and extremely precise punch accuracy, but isn't one to be dragged into a swing-fest like many other British fighters.
Don't get it twisted, Smith can hit hard. Very hard. At mid to long range, there's few better in the division. George Groves found that out.
His weaknesses are apparent, but his strengths more than make up for them. However, a laughably controversial win over John Ryder last year prevents him than being placed any higher than #4.
Josh Warrington
Warrington's unwavering persistence in his attacks make him a formidable opponent. He has energy levels similar to a prime Manny Pacquiao.
He's been involved in some of boxing's most intense wars in recent memory. His clashes with Selby and Frampton will forever go down as classics of British boxing.
He's seemingly come out of nowhere, but Warrington has undoubtedly made his mark. He is Leeds through and through – abrasive, loud, obnoxious, but undeniably excellent between the ropes. High-octane brutality is the name of the game with Warrington.
Tyson Fury
Some may have expected Fury to occupy the top spot on this list. It's undeniable, he's British boxing's biggest superstar as things stand (no, not you Anthony). But is he the best?
His qualities have been listed an incalculable amount of times. He's freakishly fast on his feet, has ridiculous reflexes and under the tutelage of Sugar Hill, has now added punching power to his skillset.
Fury's main downfall is the quality of his opponents. His best wins (Wladimir Klitschko and Deontay Wilder) are very impressive, but outside that there's not much to speak of. Steve Cunningham (a natural cruiserweight) and an unmotivated Chisora simply don't make for a resume to match Fury's talents.
Josh Taylor
Number one simply has to be Josh Taylor. No one on this list has overcome the calibre of opposition that he has.
But more than that, simply observing Taylor in a boxing ring is a sight to behold. He employs so many high-level manoeuvres in his fights; it's mesmerising.
The Tartan Tornado's calculated, patient aggression and wonderfully measured footwork to back it up leave him unmatched on these Isles. Not only that, but he possesses thunderous power in both hands.
A showdown with Jose Carlos Ramirez after COVID restrictions have been lifted should be a no-brainer. Will he overcome the undefeated American? Only time holds the answers, it seems.
We hope you enjoyed the article 'Top Ten Active Male British Boxers.' Who do you think is the best British boxer currently? Let us know!
Read more on boxing here: