Influential Women in the Business Side of Boxing: Part 2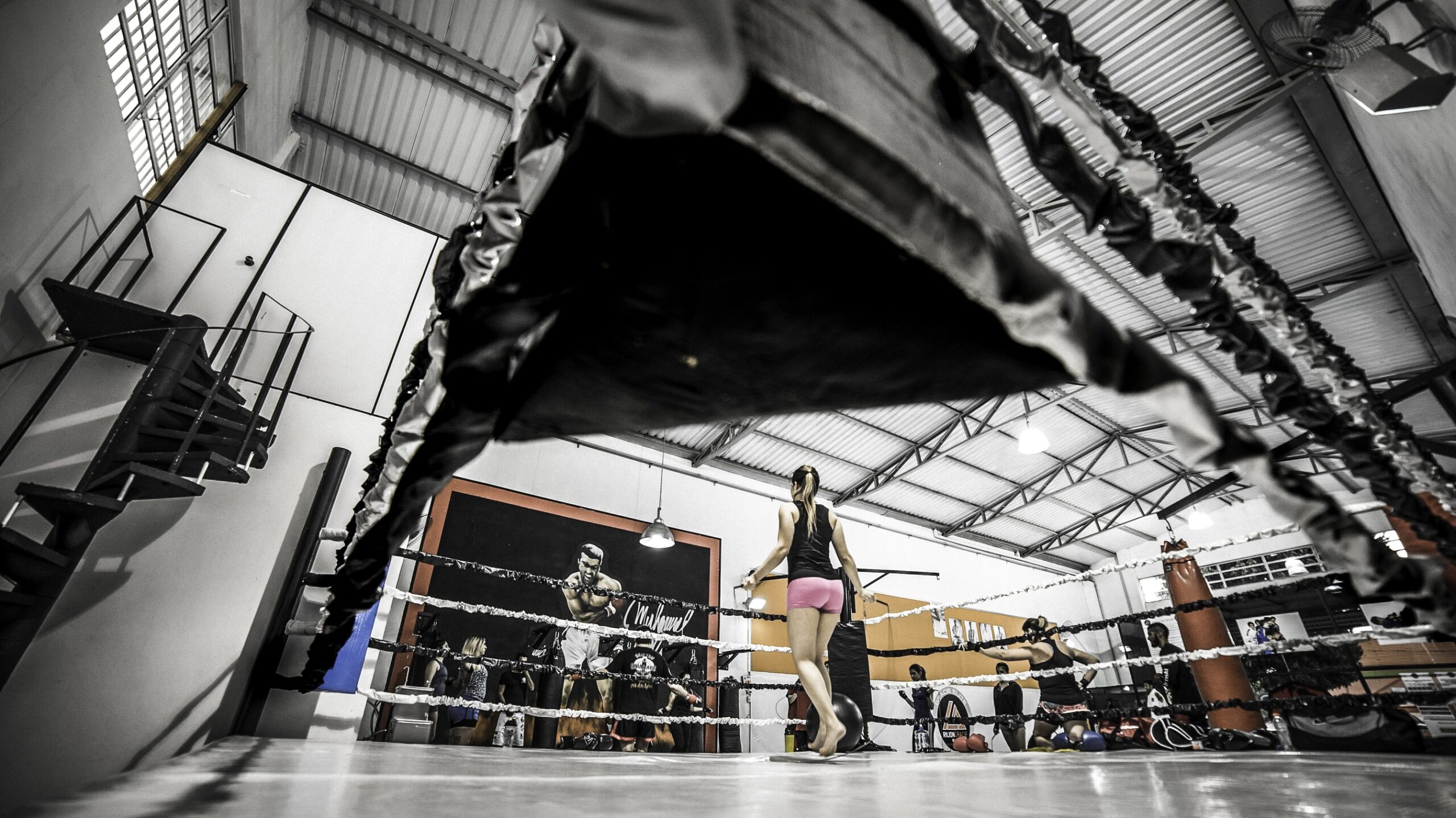 Influential Women in the Business Side of Boxing: Part 2
"Machiavelli taught me it was better to be feared than loved, because if you are loved they sense you might be weak." These were the words of Don King. As one of the most notorious boxing promoters of the second half of the 20th century, Don King promoted the biggest names in the sport, including Muhammad Ali, Mike Tyson and Julio Cesar Chavez. His words epitomise the visceral nature of the stereotypical masculine aggression that dominates the sport of boxing and has for a long time.
Another influential promotional company in the 'Don King era' was Main Events, and they are still a prominent promotional outfit today. The company is overwhelmingly female dominated, at one point only having one male employee, and is led by Kathy Duva, who has been rubbing shoulders with promotional giants such as Don King and Bob Arum for decades.
Jolene Mizzone, who is the matchmaker at main events and a notable figure within the company, encapsulated Kathy's character simply by saying, "Kathy will screw herself before she screws anyone else." Such a contrasting, but equally successful, approach to the boxing business from the typical male aggression suggests perhaps boxing is a more complex business than that for which it is given credit.
In this series I'll be exploring the women who for years have been influencing the business side of boxing where the real power and money lies, from women in management or promotional roles, to women in the media.
Part 2: How has being women affected their standing in the boxing business?
Kathy Duva
Profession – CEO of Main Events Promotions
Notable Moments – Promoting the infamous Gatti vs Ward trilogy 
"Being a woman has made it very much harder. If I was a man [Main Events] standing would be a lot higher, I know that." These were the thoughts of Kathy Duva, CEO of Main Events promotions.
Kathy believes that if she expresses how she really feels there are enormous penalties, which men just don't face. "I've been in meetings where men have been yelling at each other, cursing at each other, and I was even at a meeting where someone picked up a chair and threw it across the table, and then the guys just slapped each other on the back and went out to lunch together afterwards."
"If I say what I think to a guy and I say it any kind of graphic term or with any anger at all, I've had people not talk to me for years. So, you've got to be so careful about what you say and how you approach things. When you do it you swallow your pride, you smile and then you hate yourself for that."
"I'd have no problem yelling and screaming," Kathy continued, "but I don't because I know the price I pay for that is just too steep."
Instead Kathy has learned to maintain her calm and refrain from losing her temper, although she admitted this was perhaps a generational trait. "Women my age have just all learned to do it this way, keep it inside and be cooperative and let things roll off your shoulders. You can't hold grudges, you just have to move forward and deal with each situation as if the last one hadn't happened, even if the last one was unpleasant."
One man who Kathy picked out as being the "least sexist of them all,' was Don King, which might come as a surprise to many considering his decidedly questionable reputation. "It sounds nuts, but at least I could yell and scream at Don King. He didn't treat me any differently, he'd screw me over just as much as he was going to screw over the next man."
"Sometimes people are way too nice to your face and then they screw you when you're not there, but that's not good, because I'd rather have the argument and have the chance to win it."
Despite all this, there is a silver lining, as Kathy acknowledged the situation is improving. "My daughter and young women who work for me have a very different attitude and theirs is a lot healthier. It's just to say what they think and they can get away with that with men in their generation, which is a wonderful change."
However, for Kathy, change has come too late. "The men in my generation, you can't talk back to because they will punish you. So, you end up finding yourself getting further by appealing to their desire to protect and save you than to just treat you like an equal and just be in a business relationship."
"That's the part that makes me hate myself, but it's most effective and I'm happy to see that women of another generation will not have to hate themselves as much, but they still do deal with a lot of barriers."
Jolene Mizzone has taken a slightly different approach to Kathy, in terms of dealing with being a woman in the boxing business, as Kathy told the Sporting Ferret, "Jolene is just a remarkable person and she's a force of nature. I've learned more from her about how to be assertive than probably anyone in the world, because she is just so willing to be genuinely herself."
"She is not someone who smiles, acts nice and holds back, and I love that about her. She is able to get away with letting guys know how she feels about them and having them come back to her and that is a wonderful gift, it's really hard for women to pull off, certainly for me."
Jolene Mizzone
Profession – Vice President of Operations at Main Events
Notable moment – Matchmaking some of the biggest fights in modern day boxing including 2019's superfight Canelo vs Kovalev 
The accuracy of Kathy's assessment of Jolene's attitude becomes clear when speaking to Jolene, as she explained, "I am who I am. Either you take me or you leave me. Some people love me and some people hate me, but if you hate me, I'll still do business with you, I don't care."
"I don't go in with the mindset of because I'm a woman they're going to try to do this or that, I go in with the mindset that I'm human and that they're on the same level as me, that's how I've always seen it. They don't believe that I'm sure, but when I'm doing business or making a deal, that's my mindset."
Kathy perfectly summarised the struggles of being a woman in the boxing business towards the end of our interview, as when I asked her whether being a woman came with any advantages in boxing, she simply replied, "I don't have to pay for lunch. No guy will ever let me pick up the cheque, but unfortunately, that's the other side of a very ugly coin, because they don't consider me to be their equal."
"On the whole I'd rather be buying lunch for them."
How have women adjusted to become successful in the male dominated boxing industry?
With the odds stacked against them, it would be fair to wonder how women have managed to make a success of themselves in such a male dominated industry, aside from tempering their own nature?
One would hope that in the year 2020 the answer to this question would be fairly simple: the same way as a man. Unfortunately, that does not appear to be true.
As we have heard from Kathy Duva, men of her generation will "punish" women for employing the same tactics as they do, such as being assertive or aggressive.
However, Kathy and many other women in the industry have found ways around this. In Kathy's case she has adopted perseverance as her route to success, as she told the Sporting Ferret, "I won't take no for an answer. If I get it in my head that something's going to get done then it'll get done. I won't be discouraged for very long."
Or in Jolene Mizzone's case she has taken a path less trodden by other women in boxing by making sure she stays true to herself and refuses to compromise or temper her words. "I think my realness is why I've gotten along with a lot of the fighters in this business. They could read bullshit from a mile away, and I'm very real."
"I think it goes back to just being honest with the fighters and telling them if they're screwing up and to focus on the fight, because they need to hear that sometimes. They don't need everything sugar coated."
Without sounding too cliché, in the words of Oprah Winfrey, "excellence is the best deterrent to… sexism."
Kate Abdo
Profession – Television and Sports broadcaster 
Notable Moments – Has hosted and covered some of sports greatest events such as the Ballon d'Or, Wilder vs Fury and the Champions League Final 
This seems to be the chosen route for Kate Abdo, sports broadcast journalist, in terms of overcoming the obstacles women face in the boxing business. "I'm a perfectionist and so I'm never comfortable going into something with the attitude that I'll just get through it or I'll figure it out. I always want to be over prepared and make sure that if I'm hosting a fight that I've watched the last however many bouts of that fighter so I have good context to go back to. I want to have the stats of his last fight embedded in my mind."
"I just always want to be as prepared as I can be, I'm not sure if you call that being a perfectionist or anal, but I'm definitely very meticulous."
It seems to be the case that women can succeed in boxing, but it takes a particular type of woman to truly thrive.
A soft touch is required to nurture the talent one works with, whether that's in the sense of interviewing or promoting them, and it's important to protect the talent from the deregulated nature of the boxing wild west.
At the same time, it is necessary to be combative to some extent and have an extremely thick skin to deal with men trying to assert their dominance.
For a woman in boxing, it appears not to be about asserting oneself on all fronts, but instead compromising and winning what needs to be won.
A mix of these skills could make for a highly successful combination, and it seems Kathy Duva, Jolene Mizzone and many of the other women I have spoken to have these attributes in abundance.
Fury is already ahead on @kate_abdo's scorecard after this. 😂

Watch a new INSIDE PBC tonight at 11pm ET/PT on FOX for more from @Tyson_Fury, @BronzeBomber and our experts ahead of #WilderFury2 pic.twitter.com/fNeW0in5s1

— FOX Sports: PBC (@PBConFOX) February 15, 2020
We hope you enjoyed the article 'Influential Women in the Business Side of Boxing: Part 2.' Please keep an eye out for Part 3 where we will delve deeper into the subject of influential women in boxing.
Read more on boxing here: