Influential Women in the Business Side of Boxing: Part 1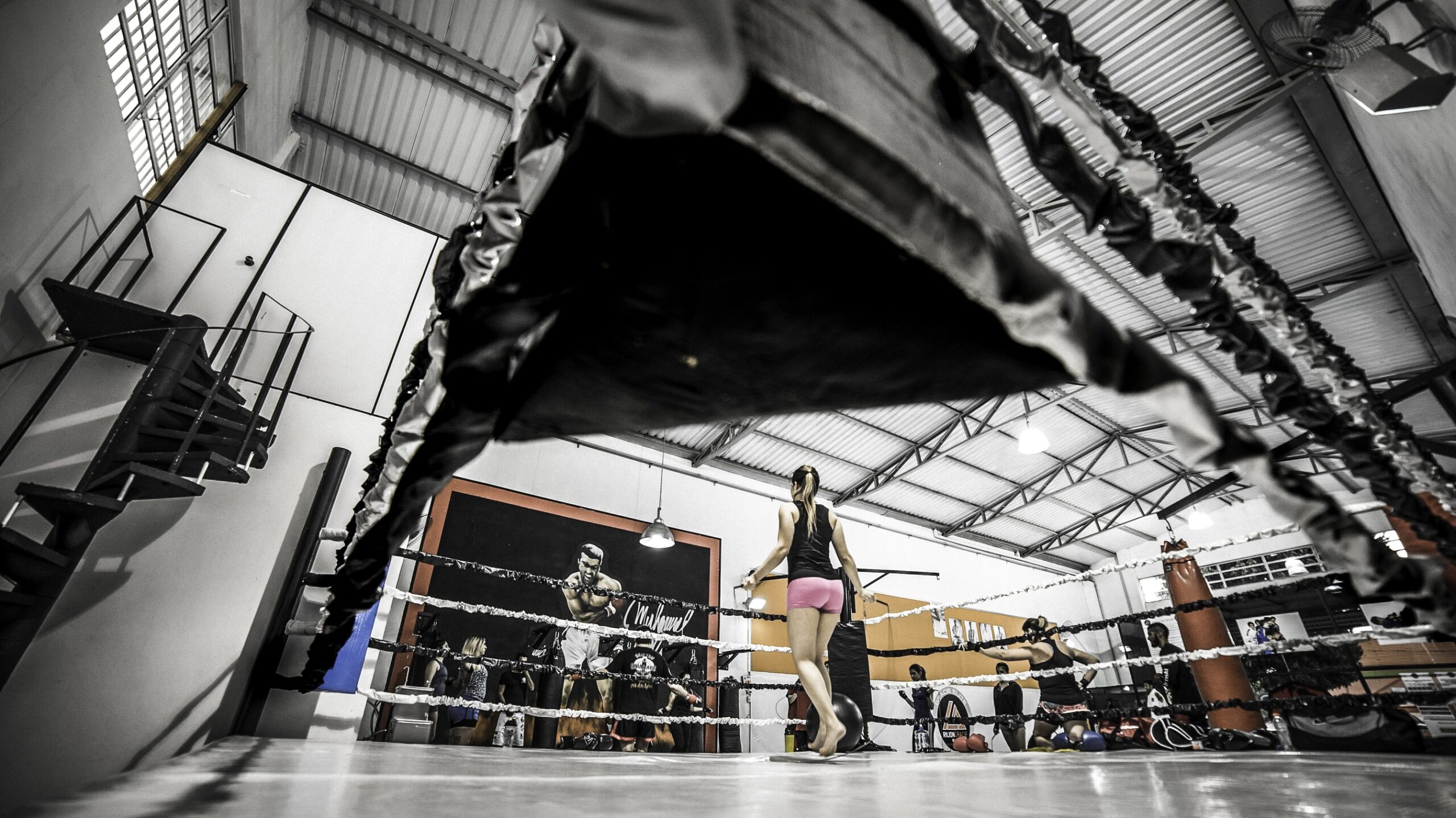 An insight into the world of the influential women who are at the forefront of the boxing industry
Influential Women in the Business Side of Boxing: Part 1
"Machiavelli taught me it was better to be feared than loved, because if you are loved they sense you might be weak." These were the words of Don King. As one of the most notorious boxing promoters of the second half of the 20th century, Don King promoted the biggest names in the sport, including Muhammad Ali, Mike Tyson and Julio Cesar Chavez. His words epitomise the visceral nature of the stereotypical masculine aggression that dominates the sport of boxing and has for a long time.
Another influential promotional company in the 'Don King era' was Main Events, and they are still a prominent promotional outfit today. The company is overwhelmingly female dominated, at one point only having one male employee, and is led by Kathy Duva, who has been rubbing shoulders with promotional giants such as Don King and Bob Arum for decades.
Jolene Mizzone, who is the matchmaker at main events and a notable figure within the company, encapsulated Kathy's character simply by saying, "Kathy will screw herself before she screws anyone else." Such a contrasting, but equally successful, approach to the boxing business from the typical male aggression suggests perhaps boxing is a more complex business than that for which it is given credit.
In this series I'll be exploring the women who for years have been influencing the business side of boxing where the real power and money lies, from women in management or promotional roles, to women in the media.
Part 1: How have women influenced the business side of boxing?
On the 7th June 2003, the notorious trilogy of fights between Arturo Gatti and Micky Ward came to an end, with Gatti emerging victorious, winning by unanimous decision to take the series of fights 2-1. The fights are now, as they were at the time, widely recognised for being among the best fights in boxing history, with the first and third fights winning consecutive Ring Magazine fight of the year awards in 2002 and 2003 respectively.
The promotional company that put these fights together was Main Events, with their CEO Kathy Duva. Since then Kathy's influence has been felt by generations of boxing fans for whom these fights have become perennial favourites, whether they had the pleasure of watching the trilogy unfold at the time, or if they've seen the fights on replay.
"I don't know how much of an influence I have on the fighters," Kathy said, "I have an influence on their career certainly, I'm the one who goes out and manoeuvres them into a world title fight. So, I would say certain guys like Sergey Kovalev, I have a lot of influence over, and Arturo Gatti, towards the end of his career when I took over, putting the second Ward fight in the Boardwalk Hall in Atlantic city, that was my call and I had to fight to get that done…There's certain things that I could look back on and say 'wow that really changed the course of their life' and I'm really proud of that."
What may come as a surprise to those less familiar with boxing, is that none of the three fights between Ward and Gatti were for any prize other than money or pride. They were not for any world titles, nor regional or continental titles, which shows that whatever level of professional boxing you are watching, shrewd matchmaking can have a spectacular outcome.
Jolene Mizzone
Profession – Vice President of Operations at Main Events
Notable moment – Matchmaking some of the biggest fights in modern day boxing.
Main Events current matchmaker is a woman called Jolene Mizzone, and while she was not their matchmaker at the time of the Ward vs Gatti trilogy, she has very much made her mark on boxing over the last decade.
"Jolene is so good at what she does," said Kathy, "she is one of the best matchmakers in the sport, by far, and I've watched how she's moved along the fighters and moulded their careers. She started out as our receptionist and now she's probably the only woman on earth making world title fights. She is one of the best matchmaker's period, irrelevant of gender…She has great relationships with the fighters, she cares about them deeply and she makes good decisions for them. The ones that listen and take her advice, like Sergey Kovalev, seem to do pretty well."
Jolene has had more of an influence on more fighters' careers than perhaps any woman in the sport, suggested Kathy. "The day to day contact with fighters is really her thing, she's got more of an effect on their day to day life than I ever will. So, while I may make a nice move for them in a boardroom, it's really Jolene who is the one having a profound effect on their lives."
Kellie Maloney
Profession – Boxing promoter and manager
Notable moments – Managed Lennox Lewis to the undisputed heavyweight champion of the world.
Two weeks after the final Ward vs Gatti fight, and on the other side of the United states, Lennox Lewis was undertaking his final foray into a boxing ring, facing off against the formidable Vitali Klitschko in Los Angeles, a fight he won by technical knockout.
It's inevitable that retirement breeds reflection, and if you look back on the career of Lennox Lewis, it is hard not to notice his former manager, usually clad in a Union Jack suit and making considerable noise on Lennox's behalf.
That manager was Kellie Maloney, who was voted manager of the year in 1999 by the Boxing Writers Association of America. Kellie led Lennox to becoming the undisputed heavyweight champion of the world, when he beat Evander Holyfield in a rematch in 1999, a fight that may have never happened had it not been for the influence of Kellie.
"Straight after the first Holyfield fight, I wrote to the IBF (International Boxing Federation)" Kellie explained, "I also accused the American's of being corrupt and they hated that. I sent letters to Tony Blair, asking him to stop trading with America. I had an argument face to face with Don King, where I turned around and said 'even Stevie Wonder could've seen that Lennox won that fight.' I also met the mayor of New York at the time who told me he was ashamed of his countrymen for what happened that night in the garden. So, after long negotiations with Don King, we got the rematch."
On the same night in Hull, one of Kellie's other fighters, Paul Ingle, won the world featherweight title, beating Manuel Medina by unanimous decision. Paul followed this up by defending his title at Madison Square Gardens a few months later, making Kellie the first manager to have two British fighters top the bill at Madison Square Gardens and defend world titles.
Despite these achievements, Kellie does not believe she had an influence on the fighters she worked with, even going as far as criticising how much involvement modern day promoters have, saying, "I don't think I had any influence on the fighters, I worked for the fighters, that was my philosophy. You can lead a horse to water, but you can't make the horse drink water."
"So, any time I made a fight I would always go to the fighter and see if they approved of it. If they didn't, I would ask them why and we would discuss it and if we couldn't make the fight, we would ask what was the best move for the fighter. I think in boxing today, managers and promoters forget that they work for the fighter, and not the other way around."
None of the women I have spoken about so far could have been as influential as they have, if it weren't for the media outlets drawing eyes to the events they create.
As the famous saying goes, 'if a tree falls in a forest and there is no one there to hear it, does it make a sound?' So, if there is no one to watch the events these women work on, is there even any point in having them?
Claudia Trejos 
Profession – Multilingual Sports Reporter, Analyst & Commentator (notably ESPN, DAZN, Unanimo Sports)
Notable moments – Covering some of Boxing's greatest moments including Fernando Vargas being crowned the youngest super welterweight ever as well as Bernard Hopkins knocking out Felix Trinidad at Madison Square Gardens for the undisputed middleweight championship.
The words of Claudia Trejos best encapsulate the power of the media in boxing: "The media is the one that hypes the fights or destroys fights. We can make a fight look like crap and in the aftermath, we can actually call for rematches or the lack of. We are that bridge between fans and the movers and shakers of the sport and I don't think it's just boxing, it's in general, the media influences people's minds and opinions."
Claudia is a veteran of the boxing media, having worked in the industry for over 30 years. Throughout this time, Claudia has built a close relationship with many Hispanic fighters, which has created a sense of reliability and credibility around her, meaning her words now have influence among boxing fans.
"I've grown up with a lot of fighters, from the era of Oscar De La Hoya until now," Claudia revealed, "so we can have candid conversations and I'm looked at as someone who is their friend and someone who will give them the truth. In time, the fans recognise that type of relationship, so when I say something like, 'Canelo's not fighting because he's not feeling well, and his knee is fucked up,' first of all I have the permission of Canelo to say something like that. Secondly, when I say it, a fan knows that I have a particular relationship with those fighters, so I'm not speculating or blowing smoke."
Claudia is also bilingual, but it is being bicultural that she sees as the real asset. "You can speak both languages, but a lot of stuff can be lost in translation, such as moods and motivation. Also, their background is normally set by culture or environment and unless you know that, the words are just words, but being bilingual and bicultural I can understand where this person is coming from and what they're trying to convey in their message be it Spanish or English."
When I asked Claudia whether she thought she had been influential in boxing, she replied, "my ego says 'hell yeah,' but…" In my opinion her ego is right and she doesn't need to temper her statement with a "but…"
Influence is a difficult concept to measure, but there is no doubt in my mind that these women, and others that I have not yet mentioned, have had an impact on the modern day business of boxing.
@ClaudiaTrejos @daznglobal with @joemarkowski @DAZN_USA & Eddie Hearn @matchroomsport discuss the state of #boxing & how shoulder programming, content distribution, narrative of fighters stories & expanded global territories help command audiences. #SPORTELMIAMI pic.twitter.com/CKvGVPw7vd

— carrie bowden (@carriebowden) March 3, 2020
We hope you enjoyed the article 'Influential Women in the Business Side of Boxing: Part 1.' Please keep an eye out for Part 2 where we will delve deeper into the subject of influential women in boxing.
Read more on boxing here: