Ultimate Underdog: The San Marino National Football Team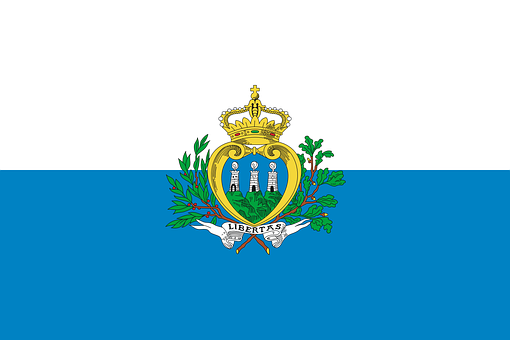 On and off the pitch, San Marino have always been history's underdog
Ultimate Underdog: The San Marino National Football Team
San Marino is a humble nation, one that doesn't tend to come to mind when thinking of your next getaway. The truth is, San Marino boasts the same architecture and aesthetic of many European destinations, but stays out of tourist's minds due its small population of just over 33,000. At around 24 square miles, the country is virtually the same size as Guernsey, and its history lies in thriving as a small community.
The country was founded by settlers who fled Italy in and around 300 BC, and over hundreds of years, eventually built itself to what it is today. It is quite an achievement of course, as the country was founded by outcasts, had several invasion attempts, and managed to survive the World Wars relatively unscathed. Like most who achieve very little, San Marino is a nation that just likes to get by, keep going, and acknowledge the things they have. Whether it be beautiful scenery, lovely locals, or having a top European baseball team, San Marino has a lot of positives going for it… but football isn't one of them.
Guaita is one of three peaks which overlooks the city of San Marino, the capital of San Marino.
The Guaita fortress is the oldest of the three towers constructed on Monte Titano, and the most famous. It was built in the 11th century #architecture #heritage pic.twitter.com/IrntbjzDx1

— Teresa (@tsEmma15) November 2, 2020
The whipping boys of Europe: San Marino
I love an underdog. There is always that feeling that there might be a giant killing when watching one. Whether it be Bradford battering Chelsea in the FA Cup 4th round, or Costa Rica beating Uruguay and Italy at the 2014 World Cup, those sweet moments of pure shock and awe don't come quite enough. But there are a section of teams that have an underdog label constantly, and it's something that will never be shaken loose.
If we look specifically at national teams, there are quite a lot of them that are expected to lose every game. If they do ever get a rare win, it is more often than not against a fellow permanent underdog. The FIFA/Coca-Cola World Rankings currently list the bottom ten national teams as (in descending order): Pakistan, Seychelles, Turks and Caicos Islands, Tonga, Eritrea, Sri Lanka, US Virgin Islands, British Virgin Islands, Anguilla, and in last (and certainly least) place- San Marino.
Sitting in 210th at dead bottom is surprisingly a country in Europe; a nation derived from Italy no doubt. But the talent of Totti and co never quite made it over the border. Looking at some of the other nations that share the bottom ten makes San Marino look even worse… Eritrea, for example, is an African nation so full of controversy and totalitarianism, that those representing the national team have, on more than one occasion over the years, absconded from the country all together! At least the Sammarinese have the living conditions to practise football freely, but that doesn't seem to be enough to move away from last place.
There could be an argument that like Pakistan, Tonga, and the US Virgin Islands, football is not actually the most popular sport in San Marino. But unfortunately for them, it is actually the most popular sport in the country. Despite this, they have had success with their national baseball team, and compete at a decent level in national basketball tournaments. Even I feel guilty writing these words, as I know that it sounds like I'm making a mockery of such downtrodden folk, but the truth is, I think there could be an explanation for all these embarrassing losses.
Why did FIFA allow San Marino to be playing football?.

Do they want to see them for on the pitch.

1 point since 2013.
Are they fielding 7 players per match instead of 11.? pic.twitter.com/8HZsALRmHV

— Booking Converter. (@ConvertedCode_1) October 7, 2020
Against The Odds – The San Marino National Team
San Marino is the smallest nation in Europe by population, other than Vatican City, who don't actually have a professional football team. So there are two ways of looking at the situation… the first is to say that San Marino is smaller, and less populated, than any other territory (including state ran Island communities that aren't even classed as independent nations, such as Jersey, Guernsey, Isle of Man, Faroe Islands, and Gibraltar). Surely, a nation so small is asking to be defeated every game? There are a lack of players, development, and they don't even a league above amateur level.
Perhaps they would be better suited to a smaller competition, such as the Island Games, where the other above-mentioned minnows compete against each other in the style of the Olympic Games. Ah, one problem with that… San Marino isn't an island, despite the comparisons to other similar sized destinations. If that's the case, then perhaps a UEFA organised amateur competition would be the best place for them? Besides, most players on the national team do only play when they take time off from their actual jobs. Well, unfortunately,  the UEFA Amateur Cup didn't last very long, and the final competition took place in 1978.
After reading up on the people, the team, the spirit, and the will to carry on, I think that San Marino certainly deserve their place amongst the big boys. Sure, they've only ever won a single game, which was against fellow UEFA nation Liechtenstein in 2004 (who really aren't much more impressive). And yes, they may have had a six year drought of no wins or draws until October 2020, again, against Liechtenstein.
But let's face it, to have the bravery to turn up to these competition-based games every few months, knowing that there might be another 13-0 on the cards (looking at you, Germany) is simply inspiring. They probably appreciate the opposition fans coming as tourists, and hopefully take in the sights when they travel away themselves. It's a win-win- when you're so low, you can only aim higher. I'm betting that the lads put bets on who might actually score the next goal!
After losing 40 matches in a row, San Marino finally broke the cycle last night, by earning a 0-0 draw against Liechtenstein.

It was the first time they kept a clean sheet away from home in their 30-year history. 🇸🇲👏 pic.twitter.com/iEHBWz1zmg

— Football Tweet (@Football__Tweet) October 14, 2020
The Best Of The Worst
It looks like the San Marino National Team are going to continue to be the ugly duckling for now, but I have a feeling, and a little bit of hope, that there are great things for them on the horizon. Surely, some of that Italian heritage is going to come through and produce a superstar, someone who can at least give San Marino a guaranteed win at least once a year!
San Marino's football Wikipedia is so funny, this is an actual section https://t.co/2XX6UcjZmr pic.twitter.com/eas6E8B4o5

— Ian (@Iancurran_) October 14, 2020
Realistically, with what the team has gone through every year, I think they could bounce back if there was a 'Ten Worst Teams' tournament, and lift the trophy. The other nations are mostly not bothered, but San Marino love the game of football, despite what the results may say.
You know who I'm truly disappointed with? Liechtenstein! To drop points against the World's worst footballing nation is embarrassing enough, never mind being the only team to ever get beaten by them! I think everyone should give San Marino a break, and focus more on those guys…
We hope you enjoyed this article 'Ultimate Underdogs: The San Marino National Football Team'. Do you think San Marino could ever qualify for a major tournament? Let us know!
Read more on football here: