Is there a problem with Premier League defending?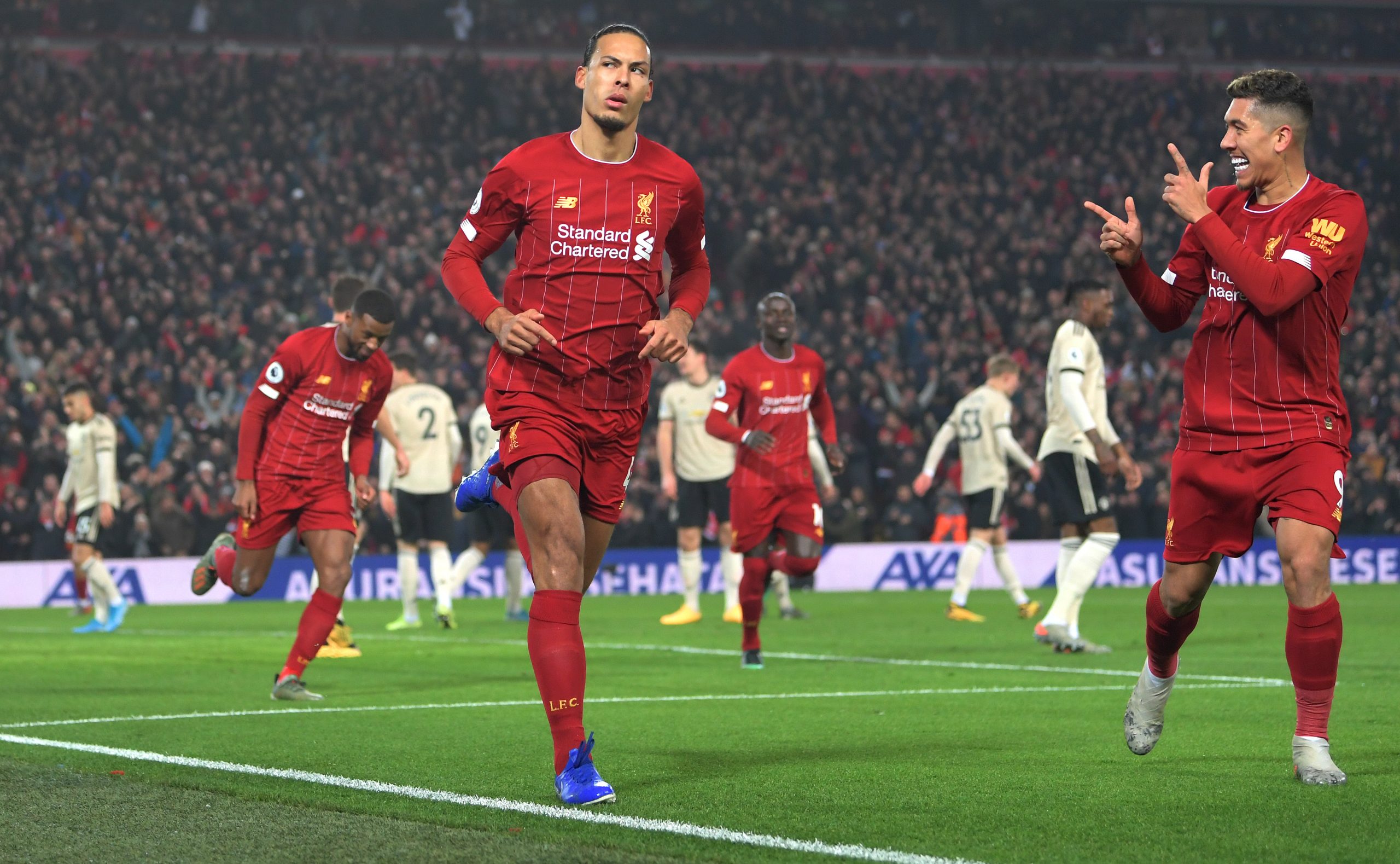 Why have there been so many goals this season?
Is there a problem with Premier League defending?
In 2014 many things were different in football. The Premier League was still known as the Barclays Premier League. Stadiums were full of fans, and nobody had a clue what VAR was. Ok, so perhaps not everything has changed. It was also a very busy year for ex-Manchester United defender and Sky Sports pundit Gary Neville. Fresh from being part of Roy Hodgson's 2014 World Cup coaching staff at England, and a year before his infamous managerial stint at Valencia, Neville wrote a column for The Telegraph. It was via this column that he confronted a problem.
In his article titled "Premier League football is witnessing the death of defending as I knew it – and it's not coming back", the former right back highlights what he sees as a "permanent change" to the art of defending. He combines his own training experiences and defensive stats from the time to argue that defending, particularly in the Premier League, was "one area of slippage" in the modern game. A 1-0 City victory in the Manchester Derby a few days later failed to underline his argument. Since then, have the numbers given his argument more weight?
First four weeks of the season:

🏟 38 games
⚽️ 144 goals
❌ 0 goalless draws

✅ Most goals scored at this stage of a PL season in England by some distance. 👏

We love the Premier League 😍 pic.twitter.com/b6oUbBwsTv

— talkSPORT (@talkSPORT) October 5, 2020
The Numbers
Eight games in to this 2020/21 campaign (for most), the total amount of goals scored/conceded stands at 245. The current goals scored/conceded average is a very high 3.14 per game and it has also been a season that has seen as many 5-2 wins as 0-0 draws. Even Liverpool, last seasons Champions with the best defensive record, have been on the end of a 7-2 defeat, before losing Virgil Van Dijk to injury. During Manchester United's 3-1 victory at Everton on Saturday, presenter Jake Humphries revealed a message sent to him by former Premier League boss, Sam Allardyce. The message was clear:
"the defending in the Premier League is the worst it has ever been."
Humphries then added, "…the numbers back him up. 226 goals conceded, the most ever at this stage".  It's not just this season that has seen an increase in goals scored/conceded. Since the 2014/15 season, when Neville originally questioned Premier League defending, the total goals scored per season has not dropped below 1000. The average goals per game has also failed to drop below 2.68, peaking at the end of the 2018/19 season.
It's important not to take the amount of goals at face value however. After all, if the quality of defending stayed the same and attacking improved, the amount of goals would still increase. All the numbers do seem to suggest that their are more goals in the Premier League than a decade ago.
No! The lack of quality defenders make him stand out even more. Not saying he's not good but 10/15 years ago there were far better defenders in the prem.
Stam
Terry
Vidic
Cole
Rio
Adams
Etc

These defenders did it for longer period and won countless trophy's.

— outspoken uncle (@OutspokenUncle) October 20, 2020
Wing Backs
There is more than one factor that could explain an increase in goals per game in the Premier League. There is more more emphasis on attacking football. Take the popularity of attacking wing backs as an example. Overlapping and pacey full backs are nothing new in football. Their universal importance has possibly never been so common.
Last season, Liverpool's title success owed so much to Trent Alexander-Arnold and Andrew Robertson. Both only bettered by Kevin De Bruyne in assists during the last campaign. Jose Mourinho, deemed a more conservative coach by most, added two attacking full backs in the form of Matt Doherty and Sergio Reguilon to his starting XI. Even Aaron Wan-Bissaka, who has been labelled by Jamie Carragher as "the best one on one defender in the world" is unable to get an international call up. Simply due to his lack of attacking ability.
Speaking of international call ups, the tweak in defensive philosophy for the last few year has had a clear impact on the English national team. The attacking abilities of English full backs, in particular on the right hand side, means that they now form an integral part of the Gareth Southgate's system. In fact, the starting XI that he employed against Belgium in October included three right backs in his preferred 3-4-3. The shift from the conventional 442 formation usually used in the first decade or so in the Premier League has seemingly given a greater amount of flexibility to attacking build up play. Freeing up full backs to move further forward and even sometimes replacing a conventional winger.
.@GaryLineker's idea of an all right back England XI got us thinking… pic.twitter.com/XudT5nMYQJ

— ESPN UK (@ESPNUK) September 15, 2020
Centre backs
The evolution to a more attacking style of defender also applies to the centre backs. Again, the concept of a Centre back being good on the ball is far from alien. Rio Ferdinand, Alessandro Nesta and Bobby Moore are examples of world class centre backs throughout the decades. The ability to start attacks, carry the ball forward and play passes between the lines is now, more than ever, a vital skill set for centre backs. Virgil Van Dijk personifies the importance a centre back now has in a successful team in all areas.
Pep Guardiola is a long time admirer of having ball playing Centre backs at the heard of his team. His decision to move Javier Mascherano into his Barcelona defence became an important part in the clubs success. In 2016, Guardiola made John Stones the second most expensive defender in the world when signing him for Manchester City, further solidifying his belief that attacks start from the defence. Then becoming a perfect example of how reliance on attacking minded centre backs has led to more goals. The former Everton defender has failed to impress at City with numerous defensive errors and reliability issues plaguing his career.
Across the city, Manchester United have also found themselves struggling a the back this season, in part due to simple bad defending. Harry Maguire and Victor Lindelof both have notable skills when moving forward. Both like to carry the ball from the back line and make forward passes in between the opposition lines. This had led to both finding themselves out of positions and prone to counter attack. A tactic interestingly used by Ole Gunnar Solskjaer against Guardiola's City during their 2-1 win away at the Etihad in 2019.
So is there a problem with Premier League defending?
There has been a clear switch in defensive attitudes. From full backs are becoming more like wing backs. Solid centre backs are becoming ball playing centre backs. Defensive minded managers are less in fashion now than they were 10 years ago, particularly the further up the table you go. The likes of Guardiola, Jurgen Klopp and Marco Bielsa, frequently collect accolades and praise for their attacking 'philosophies'.
The opening weekend clash between Liverpool and Leeds had pundits foaming at the mouth with anticipation and the game was certainly end to end. Full of goals and wonderful attacking play. The downside, the only downside, to the 4-3 score line was the defending. Leeds giving Van Dijk for a free header at one end and Van Dijk gifting Patrick Bamford a goal at the other. A tired and dangling leg giving Liverpool the win from the spot in a day full of errors that would leave many defensive coaches bewildered.
This season in particular, has seen an increase in penalties given. The prominence of VAR and the controversial nature of the handball rule have undoubtedly played a part but so has tackling. It can't be ignored that the majority of penalties given this season for fouls have been correct. More emphasis on tackling, which is of course a skill, could prevent less fouls being given.
Why the Premier League is set to see more than 200 penalties this season | @clattenburg1975 https://t.co/GH2GDM4pAS

— MailOnline Sport (@MailSport) November 6, 2020
Was Neville right?
Neville's comments, over six years ago now, are an interesting insight into what was to come. His examples of changes within the coaching of defenders, combined with the influx of more attacking formations and styles of play can explain the rise in goals. Defending is not dead. Far from it. The change in defending is more of a gradual evolution than an overnight revolution. That being said, it will be interesting to see if the current trends continue.
We hope you enjoyed this article 'Is there a problem with Premier League defending?'. Do you think Premier League defences are worse now than in the past? Let us know!
Read more on football here: