Is it Time for Axel Tuanzebe?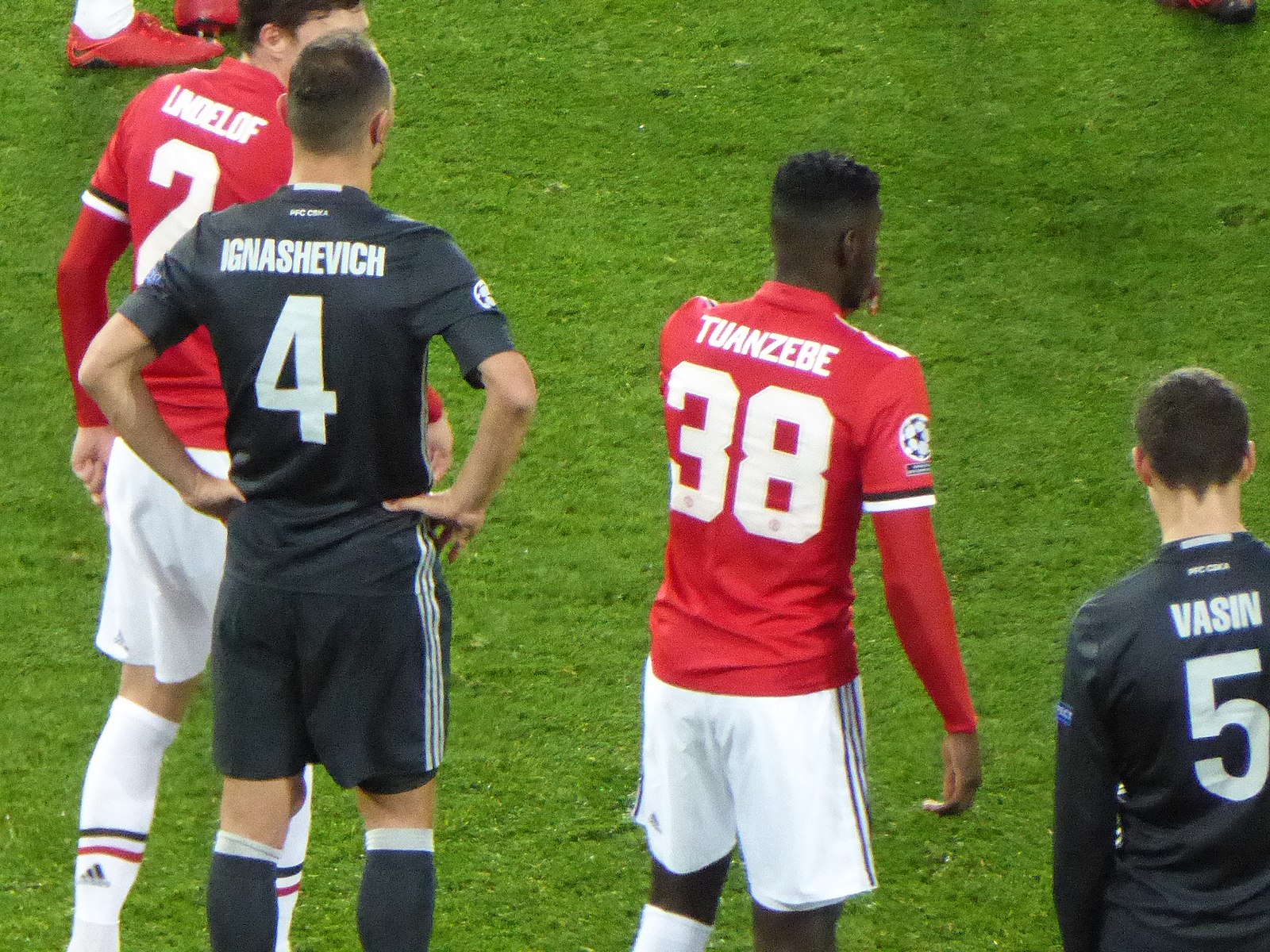 Is is Time for Axel Tuanzebe?
After a perfect performance in Paris on Tuesday, up against the likes of Neymar and Mbappe, people are starting wonder whether it is time for Axel Tuanzebe to start in Manchester United's defence.
Sunday the 4th October 2020 was a day for the Premier League history books. While Aston Villa's 7-2 demolition of the current Premier League holders was greeted with a strong 'very bad day at the office' vibe, the same could not be said for Manchester United. For United, their 6-1 defeat at home to Tottenham was more than a 90 minute blip. Instead, it was the culmination of several poor defensive performances at the start of this season. A defeat that added to the mountain of questions regarding the quality of United's defenders. 24 hours later, the transfer window had ended. As was any hope of United adding to their sole defensive signing of Alex Telles from Porto. Even the recent 4-1 victory over Newcastle United did little to reassure supporters of the defence.
The end of the transfer window closed any hope for United of simply signing a better centre back. Ole Gunnar Solskjaer will be forced, not for the first time, to look within his current squad for answers. Many names don't warrant a second look but, one player's return from injury may prove important. Axel Tuanzebe. Unfortunately, injuries cut what was supposed to be his breakthrough season short last term, but with United's defence at sea and his return to fitness imminent, is it time for Axel Tuanzebe to get his chance again?
De Gea: "He [Tuanzebe] has been in difficult moments with the injuries but now he has shown today that he is capable of playing in big games." #mulive [mutv]

— utdreport (@utdreport) October 20, 2020
A lack of options at the back
Well, ultimately they lack other options. Phil Jones and Marcos Rojo, who have both recently been left out of the Champions League squad, are destined for the exit door. Potential buyers however, have been put off by the injury records and wages of both players. The Argentinian alone earning in excess of £100'000 a week.
During the defeat to Tottenham, it was Eric Bailly who started alongside Harry Maguire. Having been plagued by bad form and injuries since joining from Villarreal in 2016, he failed to impress. The Ivory Coast international has had two serious knee injuries in the past few years and has often lacked composure at the back when fit and playing. Despite Bailly having a skill set more complimentary to club captain Maguire, Victor Lindelof has been the preferred partner on a more permanent basis. A decision that, on paper at least, proved a good one initially. Manchester United had the third best defensive record in the league last season, only bettered by Manchester City and champions Liverpool. A huge improvement on the previous season which saw them finish with the tenth worst record in the league.
Despite this, questions over the Swedish international have continued. Calls to try a new partner for Maguire grew louder after United conceded 5 goals in their opening two games. Many point out that his playing style does not compliment Maguire. The club captain excels on the ball but seems to need a partner with more pace, more composure, more strength and better positioning. While, 18 year old prospect Teden Mengi, despite his fantastic potential, is too young to throw straight into the starting XI. There aren't too many options for the manager right now.
Eric Bailly could be out for up to a month after suffering yet another injury blow

— Sky Sports Premier League (@SkySportsPL) October 21, 2020
A Promising Start
The perfect loan season
Before picking up an injury in the 3-0 Carabao Cup quarter final victory over Colchester United last December, it seemed as though his time had finally come. After playing an integral part of Aston Villa's promotion to the Premier League in 2018/19, he returned to his parent club and was already playing well in pre-season.
Averaging 1.1 tackles, 0.9 interceptions and 3.9 clearances per game, he statistically outperformed his more experienced centre back partners during his 28 appearances on loan at the midlands club. His pace, strength and tackling ability out of possession was evident. As was his composure and passing ability on the ball, finishing the campaign with a 84.5 % passing accuracy. Interestingly, he also played in a similar 4-3-3 formation style to Solskjaer preferred system, juggling a heavy emphasis on coming out of defence with the ball with that of positional awareness and pace getting back, while the full backs push forward and overlap the wingers.
The homecoming
Back in a red shirt, he continued to impress. Featuring heavily in United's 2019 pre-season schedule against the likes of Inter Milan and Tottenham Hotspur. Hopes were high for a breakthrough season. Until the injuries problems began, things were looking promising for the 22 year old from Rochdale. In just 10 appearances, in the Premier League, Europa league and Carabao Cup and he still found time to impress.
The first of his two starts in the Premier League came at Old Trafford against Arsenal playing at full back. Out of his natural position, many felt he was "United's best player for 60 mins". His second start soon followed at St James's Park against Newcastle United where, despite losing 1-0, he earned rave reviews. Squawka described him as "excellent" and a "must starter" as they gave him a performance rating of 8/10. Manchester Evening News went further, labelling his performance as "class personified".
In the Europa League he managed 3 starts and 2 clean sheets in total. Averaging 0.7 tackles, 0.7 interceptions and an impressive 2.3 clearances per 90 minutes in the process. But arguably his proudest moment came in the Carabao Cup against Rochdale where captained the side, ahead of the likes of Paul Pogba, at Old Trafford. All was going well for the academy graduate before a string of unfortunate injuries. Although frustrating, the careful management of his return suggests a real desire to decrease the chance of future injuries and hints that he remains an important part of the club moving forward. It's clear to see why when casting your mind back to this time last season.
Is it time for Axel Tuanzebe?
It's impossible to say whether or not it is time for Axel Tuanzebe. Whether he could be the answer to Manchester United's defensive woes. Turning 23 in November, the defenders career appears to be at a crossroads. Thankfully, despite his injuries, he consistently proves on the pitch what he's capable of. His strength, pace and composure appear to be perfectly complementary to Maguire and a partnership between the two looks promising on paper. Luke Shaw even stating recently that Tuanzebe is a "monster" in the gym alongside Scott McTominay.
He is the defender who only needed 10 minutes in a friendly to prove his potential to Jose Mourinho in 2017. The defender that can even count Leeds United boss Marco Bielsa as an admirer. The general consensus is that, injury free, Tuanzebe has a bright future in Manchester. But as the pressure grows on the club to invest in a world class centre back sooner rather than later. It's easy to forget that United have a very talented young centre back already at the club.
Axel Tuanzebe's game by numbers vs. PSG:

100% aerial duels won
92% pass accuracy
7 clearances
2 fouls
1 block

Excellent performance. 👏👏👏 pic.twitter.com/eDdlKgGS8h

— Statman Dave (@StatmanDave) October 20, 2020
We hope you enjoyed this article 'Is it Time for Axel Tuanzebe?'. Do you think Tuanzebe will go on to be a regular starter now for Manchester United? Let us know!
Read more on football here: