Manchester United 20/21: Potential Starting XI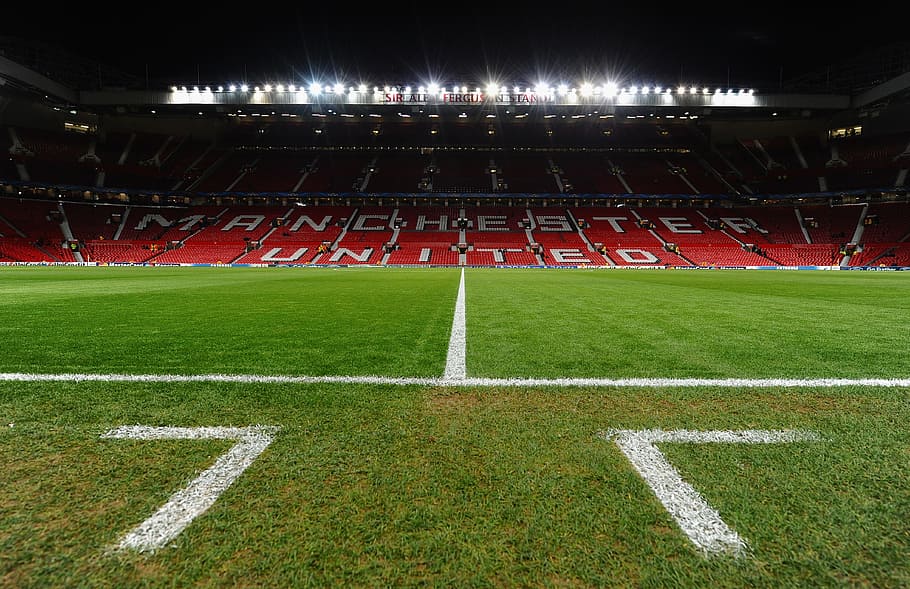 Manchester United 20/21: Potential Starting XI
Premier League clubs up and down the country are shuffling their squads ready for the new season. A new season which is less than a week away. A new season which will be strange for many reasons. It is, after all, less than two months after the conclusion to the last campaign and three weeks before the transfer window officially shuts. That being said, the starting XI for the first game of the season could be very different from the one that lines up in the middle of October.
For Manchester United, they recently confirmed the signing of Donny Van De Beek from Ajax for a reported fee of £39 million and their business seems far from over. As they look to build upon what was a very positive season last time around, here is what their starting XI could look like next season after the window closes.
Manchester United 20/21: Potential Starting XI
Goalkeeper
Dean Henderson
There are few surprises in this Manchester United potential XI, one of which, is between the sticks. Now, I'm not for one moment suggesting that David De Gea will spend the majority of the season on the bench. Being one of the highest paid players, reportedly earning £375k a week, there is little chance that the Spanish shot stopper will be dropped from the Starting XI straight away.
However, Ole Gunnar Solskjaer has a decision to make. After plenty of interest in the 'keeper, Henderson signed a new long-term contract at the Old Trafford this summer. Following an excellent season at Sheffield United. Meanwhile, the current number one, has struggled in recent seasons to maintain the high standards he set previously. If De Gea's form begins to suffer this season, don't be surprised if Henderson's name starts becoming a regular name on the team sheet by the end of the season.
David de Gea or Dean Henderson? Who would you start? 🤷‍♂️

— Sky Sports Premier League (@SkySportsPL) September 12, 2020
Full Backs
Aaron Wan-Bissaka
There's no argument that Wan-Bissaka will be Manchester United's right back next season is there? The former Crystal Palace man who switched to Old Trafford for £50 million last summer was one of the stand out players for the club last season. Despite showing clear weakness' in an attacking sense, he has defensively excelled, winning more tackles than any other player last season. Clearly a wonderfully accomplished defender at such a young age, there is no doubt that the 22 year old will be one of the first names on the team sheet.
Sergio Reguilon
On the other side, it's not quite so settled. Despite the emergence of Brandon Williams. Despite the return to fitness of Luke Shaw. Questions still remain for both players. Williams, who signed a new long-term contract in August, has plenty of growing to do and plenty of time to do it in. Shaw, meanwhile, constantly faces questions regarding his injury record and inconsistent performances.
As such, left back appears to be a position Solskjaer is looking to strengthen. Porto's Alex Telles and even Ben Chilwell were touted as possible signings, before the latter's switch to Chelsea. That was until Sergio Reguilon was reportedly offered by Real Madrid, giving Manchester United a decision to make. Reguilon is arguably better than the current options in the squad and for a reported fee around £27 million, don't be surprised to see him in Manchester this season.
Sergio Reguilón has been offered to Man United. The board and Ole are considering him as an 'option'. They're gonna decide soon. Also Sevilla have asked to have him back on loan from Real Madrid. The race is still on [also for other clubs]. 🔴 #MUFC #RealMadrid #transfers

— Fabrizio Romano (@FabrizioRomano) September 6, 2020
Centre Backs
Harry Maguire
The captain of this Manchester United potential XI. Exactly the same story as Wan-Bissaka. There is little doubt that the Manchester United captain has a place in the side next season. Despite receiving the criticism often reserved for an £80 million signing, he has certainly improved the defence. Lifting the side from having the tenth best, to the third best defensive record in the league last season. As long as he stays fit, he's one of the first names on the team sheet. The question is, who will partner him?
Ole Gunnar Solskjaer has confirmed that Harry Maguire will remain as Manchester United captain.

More: https://t.co/atLaNnAfVH#bbcfootball pic.twitter.com/O881hz6gzM

— BBC Sport (@BBCSport) September 12, 2020
Axel Tuanzebe
Not quite the name you were all expecting? Let me explain. Just a year ago, off the back of an impressive promotion campaign with Aston Villa, Axel Tuanzebe was on everyone's mind. The former youth team captain had an excellent pre season last summer. Despite starting four straight league games early on in the campaign and even captaining the side in a Carabao Cup tie against Roachdale, injuries cut his season to ribbons. Missing the end of the season completely.
It is still believed that Solskjaer is a huge fan of the young centre back so if he can stay fit and get a decent run in the side, it wouldn't surprise me if we see more and more from him. There seems little doubt that he has the talent to leapfrog the likes of Victor Lindelof and Eric Bailly. Keeping fit is the key.
United to ease Axel Tuanzebe back into squad after lengthy lay-off #mufc https://t.co/MIOYpLkYzI

— Man United News (@ManUtdMEN) September 12, 2020
Midfield
Bruno Fernandes & Paul Pogba
Again, not one that needs much explaining. The arrival of the Portuguese playmaker in January seemed to transform the team instantly. Their post lockdown form owes much to the return of Paul Pogba from injury who formed an instant partnership with the former Sporting Lisbon star. Solskjaer favoured a three man midfield with Fernandes in the number ten role and Pogba performing his usual box to box job. Having the freedom to get forward due to the solidity that a CDM, usually Nemanja Matic, gives to the deference. Expectations are high for their first full season together. The question seems to be, who else will make up the midfield?
Donny Van De Beek/Nemanja Matic
Although Solskjaer seemed to settle on a 4-2-3-1 formation post lockdown, the Norwegian used a number of formations and tactics last season for different occasions. Switching to three at the back at points, using double defensive midfield pivot and even experimenting with split strikers. Admittedly, injuries played a huge part in this flexibility.
However, with the acquisition of Donny Van De Beek, Solskjaer now has a different option. In games against attacking teams, a defensive midfielder will be employed behind the two attacking midfielders for security at the back. Matic, who recently signed a new contract, looks to be first choice in that position at the moment. There are reports suggesting that Thiago Alcantara may be on the radar and his acquisition would certainly mean a starting place for the Spaniard. Currently though, Matic is perfectly suited for that role. With McTominay still learning his trade in the same position.
Widely acknowledged for his attacking ability, Van De Beek gives Manchester United a tremendous amount of depth in the CAM position. Does that mean he cannot play in the same midfield as Pogba and Fernandes? Not necessarily. After the sale of De Jong to Barcelona, the Netherlands man played a slightly deeper role for Ajax at points last season. He retained license to get forward but he has added much more to his game. His work rate, energy, speed and intelligence means it may be possible to have a midfield three with two box to box midfielders for games against teams who are more likely to sit back.
A criticism of United last season was their lack of ability to beat teams who 'park the bus' against them. A midfield of three creative and hard working players would certainly improve their chances of getting through the defence.
Attackers
Martial, Rashford & Sancho
Not much needs to be said about this one does it? Last season's front three of Anthony Martial, Marcus Rashford and Mason Greenwood were extremely successful. Having said that, there is no doubt that a right winger is on the shopping list the club this summer (or Autumn). Jadon Sancho remains their top transfer priority but a deal has yet to be struck with Borussia Dortmund. With talks still reportedly ongoing, it may be just a matter of time before Sancho is wearing the red shirt. Expect to see him start if he does complete his move. Possibly allowing Greenwood to get more opportunities in his preferred central role. Martial and Rashford are the first names on the timesheet and any Manchester United potential XI next season.
All in all, it looks like a pretty strong line up. Would it be title winning? Probably not. But for Manchester United and Ole Gunnar Solskjaer, the priority is improvement. Compare this team to last season and the season before. It's more than just a step in the right direction.
We'll be walking out at Old Trafford again in just 1️⃣ week ❤️#MUFC #PL pic.twitter.com/JNOSeNbXiB

— Manchester United (@ManUtd) September 12, 2020
We hope you enjoyed the article 'Manchester United 20/21: Potential Starting XI.' What do you think will be the best XI for Solskjaer's United? Let us know!
Read more on football here: