Arsenal 2020/21: How The Gunners Could Line Up This Season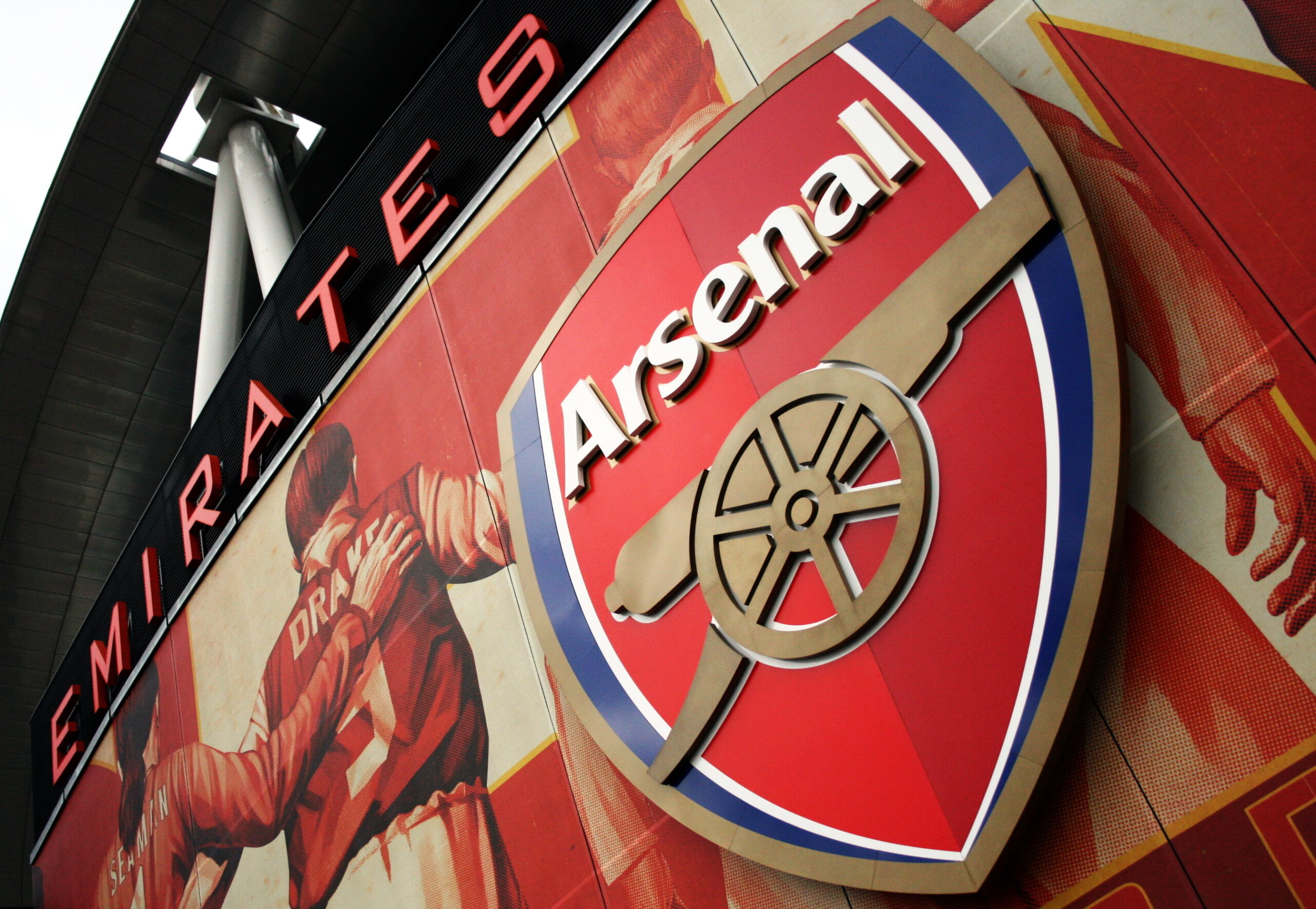 Potential Arsenal line up 2020/21 season
Arsenal 2020/21: How The Gunners Could Line Up This Season
As Gunners boss Mikel Arteta prepares the Arsenal line-up for their opening game against Fulham this Saturday, he will be confident that his business in the transfer market has added enough squad depth to have a positive season. Additional signings include, Premier League veteran Willian on a free transfer, Dani Ceballos re-joining on loan from Real Madrid for a second spell and the highly-rated centre back duo- William Saliba, returning from his loan at St Etienne, and £27m Gabriel from Lille. But how will the Arsenal boss accommodate his new players into his starting team.
See below to see who could potentially line up for Arsenal this season…
Formation: 3-4-3
GK: Bernd Leno
After signing for £19m from Bayer Leverkusen in 2018, Leno has done a wonderful job at replacing Petr Cech in goal for Arsenal. However he suffered ligament damage to his right knee towards the end of last season. This meant his replacement, Emiliano Martinez, finally got his chance to shine between the sticks after 10 years of waiting he certainly took his opportunity.
Arteta now has a selection headache between who will be their number one keeper going into the 2020/2021 season. Martinez now wants to play games and has offers to go elsewhere if that is not given to him. You can't ignore the form Leno was in pre-injury however, keeping 7 clean sheets. As soon as he is 100% match fit it may be too hard for Mikel to keep the German international out of his team.
Centre Backs: Gabriel, David Luiz, William Saliba
Gabriel:
Coming from having a great season at Lille in the French Ligue, 22 year old Gabriel Magalhaes, caught the eye of Arsenal scouts and signed for them this week for £27m. As a left-footed defender, he certainly boosts the strength and solidarity of their back line- which has been under intense scrutiny in recent years for shipping goals so easily.
The Brazilian defender started all of Lille's Champions League group stage games last season. Not only this, but he was lined up to represent his country at U23 level at this summer's Olympics until it was postponed until 2021 due to Covid-19. As a young and pacey defender, Arteta will certainly look to include him into his starting line up.
Luiz:
Having been a regular starter last season, the Gunners manager seems keen on relying on David Luiz to play a part of his back 3 defense. Although clumsy at times, the Brazilian international has proved his worth at the club and produced some outstanding displays in some games. With the 33 year old's game, comes experience, having played a large amount of games in England.
Arteta will certainly aim to use him to help keep their new signings up to scratch with the intensity and physicality of the Premier League. Lets just hope we don't see the side of Luiz that can be liable for leaving their line exposed when he may venture forward from time to time. As a doubt for their opener against Fulham this Saturday with a neck injury, Rob Holding may feature as a reliable replacement to fill into that centre back role.
Saliba:
After Arsenal signed William Saliba for £27m at the start of last season, he had been loaned back to St-Etienne to play the 2019/20 season in the French Ligue. Now returning to the Gunners for the upcoming season, the right footed defender boasts good confidence on the ball and the ability to pick passes out, to create gaps in the oppositions midfield.
The French defender is looking like a good pairing with their other new signing Gabriel. We may see a nice partnership forming between the two players. The 19 year old still lacks in match experience at the top level but Arteta will be looking to give the youngster a chance in the Arsenal line up. He is certainly an exciting prospect for future years to come.
🗞 Central defender Gabriel has joined us from French side Lille on a long-term contract!

— Arsenal (@Arsenal) September 1, 2020
Left Wing Back: Kieran Tierney
The young 23 year old, Kieran Tierney, certainly impressed Mikel Arteta last season as he worked his way into the Gunners starting line up. The Scottish international looks fit to play as a left-sided centre back or at left back. He provides more defensive solidarity for the squads back line, as well as offering options going forward.
Initially signing for £24m at the start of last season, he has gone on to prove himself in recent game weeks as being a player that Arsenal can rely on. Playing as a left wing back however, may give Bukayo Saka a chance to take his place if he's not played further up the pitch. His pacey and attacking nature to the game can offer the team more down the other end.
Right Wing Back: Ainsley Maitland-Niles
He was given starts in both the FA Cup final and the Community Shield, and played well. Ainsley Maitland-Niles is starting to prove doubters wrong and has shown that he can be a good asset to this Arsenal team. The 23 year old was rewarded for his good performances, with a call up from Gareth Southgate and the England squad. He is beginning to shape into a player that can offer the team something at both ends of the pitch.
Having been with the Gunners since the age of 6, the versatile defender looks to compete against tough opposition for the right back spot. New signing Cedric Soares, from Southampton, and Spanish international Hector Bellerin, who has been linked with a move away, are both players that will rival Maitland-Niles in that position.
#️⃣1️⃣2️⃣5️⃣2️⃣

Congratulations on winning your first cap for the #ThreeLions, @MaitlandNiles! 👏 pic.twitter.com/QSmdgy90qv

— England (@England) September 8, 2020
Central Midfielders: Dani Ceballos, Granit Xhaka
Ceballos:
After a positive spell at Arsenal last season, he formed a great partnership with fellow midfielder Granit Xhaka. Dani Ceballos is now back at the Emirates for a second loan spell from Real Madrid. The 24 year old midfielder came back after the season resumed, due to covid-19, as a brand new player and got some great performances under his belt.
Mikel Arteta will be glad to have a bit of creativity in his midfield again. They will get him to look at producing more chances for their attacking talents like Pierre-Emerick Aubameyang, Alexandre Lacazette and Nicolas Pepe.  The Spanish international will once again feature in the squad's starting lineup over the likes of Lucas Torreira and Mesut Ozil (who is still out injured) as the Gunners continue to add more flair to their side.
Xhaka:
Amidst all the criticism that Granit Xhaka receives many Arsenal fans will provide support for the Swiss midfielder, and praise him for his recent performances in the red shirt. As mentioned previously, he has formed an unlikely partnership with fellow midfielder Ceballos. Arteta will continue to choose the two players to be in the Arsenal line up and run their midfield.
Although strong rumours link Atletico Madrid's Thomas Partey to a move away to North London to add depth to the squad. Xhaka will hope that his starting position will still be available for the upcoming season. If he can continue to prove doubters wrong and put in good performances for the club, then it will be certain that Arteta will keep faith in his midfielder.
Left Wing: Willian
Arriving from Chelsea on a free after a good season at Stamford Bridge, the 32 year old will give Arteta confidence that his team can create more opportunities and score goals- without having to rely on Aubameyang. The Brazilian international has good experience in the Premier League after joining in 2013 and was brought in for his versatility. He is able to play through the middle as well as both wings.
Scoring 9 goals and recording 7 assists in the Premier League last term proves his ability to be able to contribute to goals as well as being a leading figure in the dressing room. Inconsistency may be the only worry for the Arsenal manager, as the winger is prone to having off days a little too often. He will definitely need to play well game in and game out to help his team get good results if he wants to stay in the starting lineup.
Right Wing: Nicolas Pepe
After the 25 year old's arrival from Lille for £72m last season, he has yet to justify that price tag. But nonetheless, he has showed glimpses of what he can do on the ball and is still a very exciting talent for the Gunners fans to look forward to. He scored 5 goals and produced 6 assists in the Premier League last year. He'll now look to build on those efforts to prove to everyone he can perform at the top level in the Premier League.
Naturally played on the right, with Bukayo Saka filling in on the left wing in recent games, he is beginning to form a good link up with Arsenal's top scorer Aubameyang, and will look to improve that further for the 2020/21 season.
Striker: Pierre-Emerick Aubameyang
Their star man for the last couple of seasons has continued to prove his worth to the football club. Mikel Arteta will be begging for him to stay at least one more season. The proven goalscorer scored 22 goals in the Premier League last year, only one goal shy from the golden boot, which was eventually won by Jamie Vardy with 23 goals. He scored both goals in the FA Cup final against Chelsea and another against Liverpool in the Community Shield. This has only proved further that he is vital to Mikel Arteta and Arsenal's plans for the upcoming season ahead.
If Arteta was to push Aubameyang out onto the left during the season, then Lacazette is as good as any to fill in the position up top. The rising youngster Edward Nketiah also showcased glimpses of a bright future last season, whenever he was on the pitch, and may drift in and out of the line up.
We hope you enjoyed the article 'Arsenal 2020/21: How the Gunners could line up this season'. What do you think will be the Arsenal line up this season? Let us Know!
Read more on football here: