European Golden Boys – Where are they Now?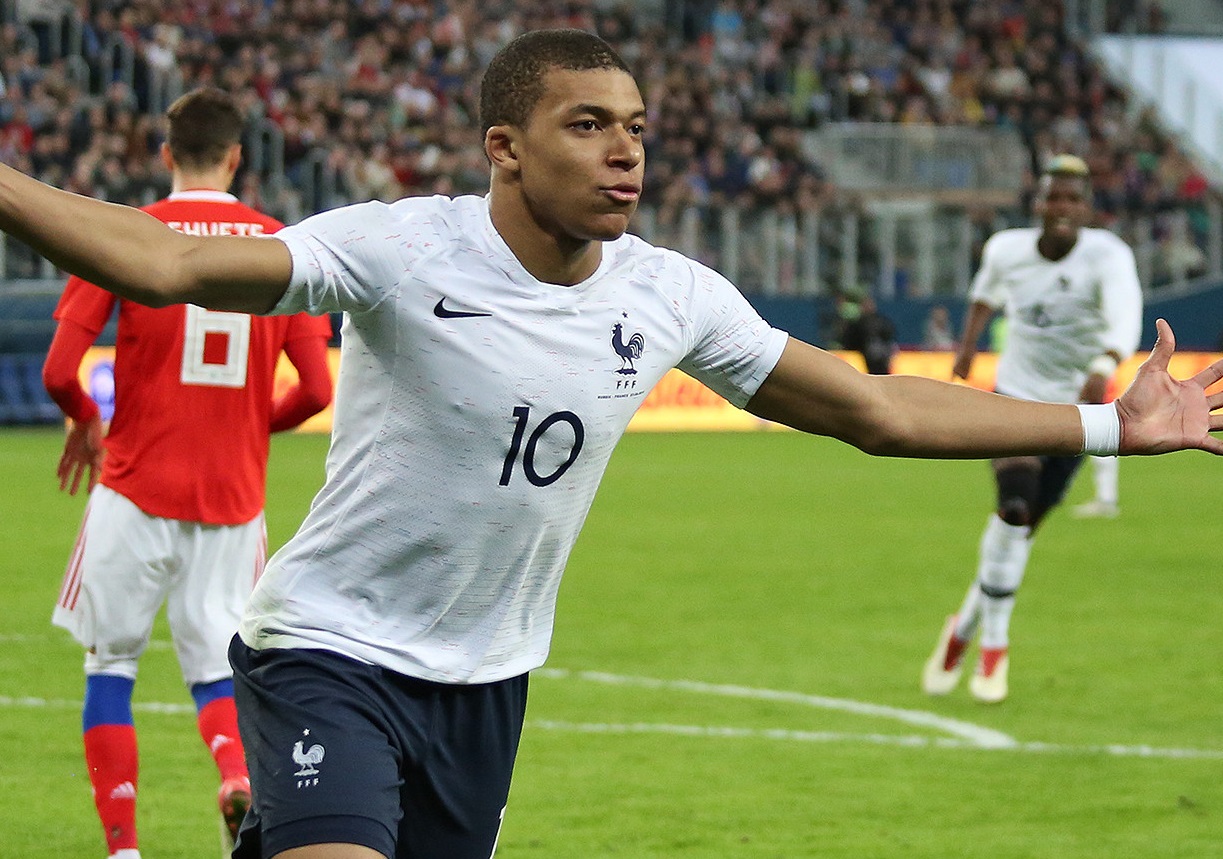 European Golden Boys – Where are they Now?
The European Golden Boy is awarded every year to the most promising U-21 player in Europe, according to sports journalists. Some of the finest players to grace the modern game have won the award, and there are also a handful of surprising names on the list. Here we take a look at all the previous winners of the European Golden Boy.
#CanMNT star Alphonso Davies makes our Golden Boy 2020 Top XI#BVB stars Sancho and Haaland also in the lineup. #MUFC's Greenwood and #NCFC's Aarons also make the list.

Check out the article HERE 👉https://t.co/M6DdSrzsOK pic.twitter.com/wp9Ym5XtwU

— Transfermarkt.us (@TMusa_news) June 16, 2020
2019 – João Félix
The most recent European Golden Boy award winner is Joäo Felix. The now 20-year-old was coming off the back end of his Benfica career with a move to Atlético Madrid. After his £113 Million move he struggled slightly at Atletico only scoring 6 goals in 27 games. Felix was enjoying his champions league outing with 3 goals in just 426 minutes of football.
He is however, finding himself deployed as a winger on numerous occasions as well as the bench. However, at the age of 20 he still has plenty of time and room to grow. Can he live up to the expectations of the next Kaka?
Joao Felix's post-lockdown breakout performance against Osasuna earlier this season⚽️⚽️🔥

He is the sole reason why I'm excited for the next season, hopefully will shine in our colours🥺🔴⚪️ pic.twitter.com/jmRODV0E8n

— AzferAli (@AtletiCheif) August 30, 2020
2018 – Matthijs De Ligt
Matthijs De Ligt was awarded the European Golden Boy award after his impressive run in the Champions League with Ajax which ultimately earned him a move Juventus.
Juventus did concede less goals than last season, however the champions league once again eluded them as they bowed out to underdogs Lyon. With new manager Andrea Pirlo returning to the club it should rejuvenate the team and De Ligt along with it. Expect him to have a standout season next year.
He did impress on the international stage playing in every group game in the Nations League, scoring a goal in the semi-finals before just missing out as the Netherlands were beat 1-0 by Portugal.
2017 – Kylian Mbappé
Mbappé had already made his move to PSG from Monaco by the time he was awarded the European Golden Boy. Despite being just 21 years old his honours list is extremely impressive with four Ligue 1 wins, World Cup winner, Ligue 1 top goal scorer two times as well as many other.
He also provided key goals for his national team France in the world cup scoring four goals including two goals against Argentina and a goal in the final against Croatia.
Mbappé was also part of the previous Champions League campaign in which PSG lost 1-0 in the final to Bayern Munich. Since moving to the French capital in 2017, he has scored 90 goals in 124 games an impressive feat for a player so young. Can he establish himself as one of the greatest of all time?
Kylian Mbappe's career so far:

Golden Boy ✅
World Cup ✅
Ligue 1 (x4) ✅
Coupe de France (x2) ✅
Coupe de la Ligue (x2) ✅
Champions League❓

He's still just 21 🤯 pic.twitter.com/84AYkVNLjK

— Goal (@goal) August 19, 2020
2016 – Renato Sanches
Renato Sanches had an amazing year in 2016, breaking numerous records for his efforts in the UEFA Euro 2016. As he became the youngest Portuguese player to be selected for an international competition. He also became the youngest starter for Portugal in their win against Poland. He also picked up the Young Player of the Tournament Award following Portugal's win of the competition.
Following his amazing tournament campaign he earned a move to Bayern Munich. However after only 6 league starts and less than inspiring performances he was shipped off to Swansea City on loan. Again, his performances did not impress and was soon on his way back to Bayern Munich. After a season of being a bit part player, Lille signed him for the 2019/20 season and it seems to have kick started his career back on track.
After picking up five man of the match awards in 16 starts it's no surprise to see him starting the 2020/21 season for Lille. Is Lille where we could see the best of Renato Sanches?
2015 – Anthony Martial
As is the case with most of these players, Martial earned a move to Manchester United from Monaco. Initially for £36 Million it seemed like a huge expense on a player of limited experience however fast forward five seasons and he is now a key part of Solskjaer's Manchester United side.
Martial was forced out wide under Mourinho however last season under Solskjaer, Martial managed 17 goals in 32 league appearances for United last season. With new season Bruno Fernandes at the club as well now there should be even more reason for him to be a 25 goal a season player.
He also returns to champions league football and will hope he can make enough of an impact to get into the France squad once again.
Among the players in France's latest squad, only Kylian Mbappè [30] scored more goals last season than Anthony Martial [23].

Back where he belongs. 🇫🇷👏 pic.twitter.com/BrPXnAaG1m

— Statman Dave (@StatmanDave) August 27, 2020
2014 – Raheem Sterling
Raheem Sterling's 2014 will be one forever remembered as he put Liverpool not only back into Europe but into the Champions league for his efforts in the 13/14 season. He even impressed for the reds the following season picking up 7 goals.
Now at Manchester City he is one of the most exciting attacking premier league players. Having played under Pep Guardiola he has added more goals to his game with him scoring 18, 17 and 20 goals in the past three premier league seasons.
Sterling is also one of the first players on the England team sheet with 56 appearances since 2012. He will surely be looking to some European silverware with Manchester City this season after failing to make it past the quarter finals again.
2013 – Paul Pogba
Another player who is plying his trade in the premier league, Just Anthony Martial his French team mates also plays for Manchester United. Despite having impressed in 2013 it wasn't until 2016 that he would return to Old Trafford since leaving in 2012.
Pogba was known for his flair and skill whilst at Juventus who managed to sign him on a free after he did sign a contract with Manchester United. He enjoyed four successful seasons at Juventus before Manchester United resigned him £90 Million. Pogba has had an up and down time at United where he is thought to be the man to take united back to the heights they were once at. Pogba is however relishing playing alongside Bruno Fernandes and with a new front three of Rashford, Martial and Greenwood there is a real chance United could establish themselves as title challengers very soon.
Happy birthday to Paul Pogba who turns 27 today

Serie A winner x4
Coppa Italia x2
Supercoppa Italiana x2
League Cup
Europa League
Fifa u20 World Cup
Fifa u20 Golden ball
World Cup x1
Golden Boy x1
Serie A team of the year x3
UEFA Champions league TOTS
Premier league TOTS pic.twitter.com/5iSbGmxSOd

— Tяυsτ №¹-Yahya™ (@RealistYahz) March 15, 2020
2012 – Isco
Isco broke onto the scene in 2011 for Malaga before outperforming himself in the following season scoring 14 goals across the two campaigns.
He then made his move to Real Madrid in the 2013/14 season where he has been a rotation player since joining and never really holding one position as his own. Now 28 we are approaching the latter stages of his career and he could be on his way to link up with Ronaldo once again.
Despite being a quality footballer, numerous other talents have denied Isco the chance of living up to his expectations. Can we see a prime Isco at Juventus?
2011 – Mario Gotze
Mario Gotze is commonly remembered by his World Cup winning goal back in 2014 however he has been a very good footballer for quite some time. In fact the last time Borussia won the Bundesliga, he was part of that side. In fact he won the league twice and a DFB Pokal in his first stint at Dortmund.
After such impressive performances it was a no brainer for Bayern Munich to take him away from the black and yellow of Dortmund. He started very well at Bayern but by the 2015/16 season he had fallen away becoming more of a rotation player.
He had rejoined Borussia Dortmund from 2016 up until 2020 but now finds himself as a free agent following the end of his contract. At 28 years old, where should Gotze go to next?
2010 – Mario Balotelli
We all know Mario Balotelli from his off the field and sometimes on the field antics. Back in 2010 however the young striker was enjoying life at Inter Milan and had scored 9 goals in 26 games for the Italian outfit. He was also part of the side that lifted the Champions League in 2010. This resulted in him moving to Manchester City the following season where he would add 6 goals that season whilst being the alternative to Carlos Tevez off the bench.
The next season things got even better for Balotelli, 13 goals in 23 appearances was his best return for any season so far. He also provided the assist in one of the most memorable goals in football history. It was also his one and only premier league assist.
Balotelli never really lived up to the hype after that. He has since played for Milan, Liverpool, Nice, Marseille and where he currently plays, Brescia. Despite this he will always be remembered for that Manchester City assists and some hilarious stories.
2009 – Alexandre Pato
Pato became one of the most exciting prospects in European football thanks to his fantastic goal scoring ability for Milan. He managed 41 league goals in 84 games in his first three full seasons. However countless injuries plagued his minutes on the pitch and his ability to score goals. Despite winning the Golden Boy award in 2009, at the end of the 2012 season, he was awarded the Bidone D'oro. The award was given to the most disappointing player in Serie A.
Pato left for Brazil for the 2013 season as he joining Corinthians. Since then he has played for numerous clubs including Sao Paulo, Chelsea, Villareal and Tianjin Tianhai.
He has recently just left Sao Paulo and at 30 years old it looks as though injuries have ruined what could have been an incredible career for the Brazilian striker.
🥳 Happy birthday, Pato!

🇧🇷 Which club do you associate @Pato with most?#HBD | #UCL pic.twitter.com/KxTqv6FwRu

— UEFA Champions League (@ChampionsLeague) September 2, 2020
2008 – Anderson
Our first retired player. Anderson was a deep lying playmaker for Manchester United who failed to live up to his expectations massively.
In his first season at Manchester United he won the Premier League and Champions League and looked as though he could keep up with the pace of the game. However, this all came crumbling down when his attitude on the pitch left him out of Uniteds plans. His lack of movement and injuries resulted in him becoming a slow midfielder with no explosion to his game as he was previously described by many in the game.
Now he is the assistant manager at Adana Demirspor the last club he played at. Maybe he will return to English football as a coach in the future.
2007 – Sergio Aguero
Aguero was an instant hit at Atletico Madrid, scoring 74 goals in 175 games and it came as no surprise when he was awarded the European Golden Boy award in 2007.
Since 2011 he has been a Manchester City player and has scored 180 goals in 263 appearances. This makes him the fourth highest premier league goal scorer just 7 behind third place Andy Cole. It also means he is the highest non-English goal scorer in premier league history. A record once held by Thierry Henry with 175 goals.
Although being fazed out of the starting XI by Pep Guardiola I fully expect him to overtake Andy Cole and maybe get close to Wayne Rooney in second place.
On this day in 2005…

A teenage Sergio Aguero showed the world exactly what he was capable of 😍pic.twitter.com/tWpDjYI0yB

— Football on BT Sport (@btsportfootball) September 11, 2019
2006 – Cesc Fabregas
Another Spanish midfielder in Cesc Fabregas shows the plethora of talent being pumped out of Spain. Fabregas had actually played quite a bit of football before 2006 for Arsenal but it was that year where he really stepped up his quality on the pitch. Having made such a big impact he was made captain of Arsenal in 2008.
Players of Fabregas' quality don't come around too often and Barcelona recognised this in 2011 when they signed the Spaniard for £26 million. He enjoyed three successful seasons there before joining Chelsea and later Monaco. Fabregas has the second highest amount of assists in Premier League history.
A cereal winner he has numerous trophies including two FA Cups, two Premier Leagues, a World Cup and many other awards.
2005 – Lionel Messi
Arguably the best player ever. It's no surprise that he was one of the Golden Boys. It is interesting however that Cristiano Ronaldo does not feature on this list. Messi has 444 goals in 485 games for Barcelona.
His honours list could continue forever with 10x La Liga's, 4 x Champions Leagues 6x Ballon d'Or awards and countless others.
International success is the only thing to have eluded him so far. Can he win the World Cup with Argentina?
.@btsportfootball: "Messi's La Liga stats from last season 🥇

This is why Barça fought for him to stay…" pic.twitter.com/omWO99oNVB

— Quotes on Messi 💬 (@MessiQuote) September 4, 2020
2004 – Wayne Rooney
The fourth player to don the Manchester United Strip at some point in their career. Rooney is unique in the fact that he finds himself high up on both the all time goalscorer list and all time assists list in the premier league. Second for goals with 208 and third for assists with 103.
Some people had hoped he would have reached even higher heights however it could be argued he already has done do. 5 premier leagues, a Champions League and the all time leading goal scorer for the English National team is no small feat.
Now he plays in the Championship with Derby County after having spells at Everton and D.C. United.
2003 – Rafael van der Vaart
The inaugural winner of the European Golden Boy award. He was a fantastic player who had great vision and was excellent on the ball. Many fans of Tottenham Hotspur will remember some exquisite football he played at times.
Despite his clear quality he struggled to stick to one club and announce himself amongst the greats. He had Spells across Europe with Ajax, Hamburg SV, Real Madrid, Spurs, Real Betis, Midtjylland and Lastly Esbjerg fB where he retired from football.
Now he has started a professional Darts Career and has already one his first game in BDO Danish Open.
We hope you enjoyed this article 'European Golden Boys – Where are they Now?'. Who do you think will win the Golden Boy award for 2020? Let us know!
Read more on football here: