Four signings to make Manchester United title contenders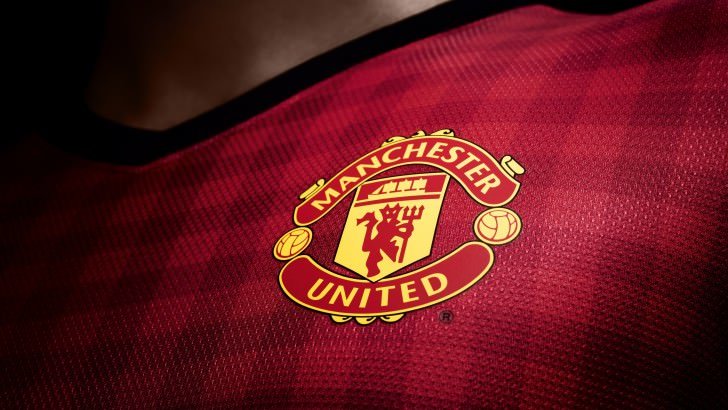 Four signings to make Manchester United title contenders
With just a few weeks until the 2020/21 season begins, clubs up and down the country have sprung into action. Plenty of clubs have already made several high-profile signings but Manchester United are yet to complete a deal. Leaving more than a few fans concerned for the new season.
The club showed plenty of signs last term that they were going in the right direction under Ole Gunnar Solskjaer and this is an important window for the club. The feeling amongst the fans is that a couple of good transfer windows could push the club back challenging for major honours. That being said, let's have a look at four signings to make Manchester United title contenders, sooner rather than later.
Jadon Sancho
The first of four signings to make Manchester United title contenders is the most obvious. Sorry guys, no prizes for guessing this one. The 20-year-old winger is proving to be the hottest transfer story of the summer. The current situation is actually very simple. Borussia Dortmund were willing to sell for a reported fee of around £108 million but are unwilling to negotiate over how the fee is paid. An impasse was reached after the original 'deadline' Dortmund set for the deal to be agreed passed and the player is currently on pre-season with the club. Despite strong statements from Sporting Director Michael Zorc stating otherwise, it is understood that talks are ongoing. The interest in Jadon Sancho is concrete and has been for over a year. The player is willing to move. It seems to be a real possibility.
Sancho situation. Borussia Dortmund made it very clear by their side. They're asking €120M without add ons or Jadon Sancho will not leave this summer. BVB are convinced he can stay one year more – as Zorc said today. 🟡⚫️ #MUFC #BVB

— Fabrizio Romano (@FabrizioRomano) August 10, 2020
Why?
Since his Bundesliga debut in 2017, he has gone from strength to strength. With 20 goals and 20 assists to his name in all competitions last season, the only player with 15+ goals and assists in the world…other than Mr Lionel Messi. As we know, the game isn't played on paper. So, what will Sancho bring to this young team? The short answer is… a lot. Incredible speed and acceleration. Tremendous technique and flair. But more importantly, he provides an end product.
He's learned when to use his pace and when to pass. As the player with the most one-twos in Bundesliga during the 18/19 season, his link up play is just as impressive as his solo efforts going forward. His ability also causes something affectionately dubbed as the Sancho Effect. This is where defenders are forced to double up on him, creating more space for other attackers. A skill that would be incredibly useful alongside the likes of Anthony Martial, Marcus Rashford and Mason Greenwood.
There is little doubt that he will have a positive impact on the kind of attackers already at the club and it's no secret that United are desperately lacking in this position. None of the current front three are specialist right wingers. While, Daniel James, who signed last summer from Swansea City, enjoyed a good season without setting the world alight and Juan Mata is not the player he once was. Sancho is a player that "ticks all the boxes" and with the famous Number 7 shirt now vacant. It appears to be a match made in heaven. If United pay the money that is.
Jack Grealish
Another name linked with Manchester United for several months now. The Aston Villa player comes off the back of a fantastic season back in the Premier League, leading the club to survival on the last day of the season. Unfortunately, the Premier League status the club kept has meant a reported higher asking price for the attacking midfielder. Reports suggest that Villa would be looking for a fee in the region of £80 million now that they aren't playing Championship football. Such a price tag seemed to cool interest in the player but if a deal could be done, the benefits for Manchester United could be invaluable.
Why?
Aston Villa's top scorer in all competitions, the 24-year-old playmaker scored 10 goals and assisted 8 last season. Impressive stats for a player whose role in the team gradually fell deeper into midfield. While that stats don't make you fall out of your chair, his performances have constantly caught the eye. His creativity, vision, and ability to find space make him perfectly suited to the style United currently play. His versatility would also make him an invaluable squad player. With the addition of Bruno Fernandes and the current renaissance of Paul Pogba, getting into the starting XI may be tough for Grealish. However, he would still find himself getting plenty of game time in all competitions.
United have a real lack of strength in depth, particularly in attacking areas so a versatile and creative player of such quality would have a major say in United's fortunes. After-lockdown, the overreliance on the starting XI caused a significant drop off in performance during the final games. Such a fee for a non-guaranteed started might seem excessive now, but could prove vital during a long season next term.
Thiago Alcantara
This one has a familiar ring to it doesn't it? Former manager David Moyes (remember him?) passed up the chance of signing the then 22-year-old midfielder in 2013 and evidently, the Spaniard hasn't looked back since. He began his career as a predominantly attacking midfielder but has since become one of the best defensive midfielders in the world at Bayern Munich. On the back of a historic treble for the German giants, the 29-year-old is reportedly surplus to requirements. So, with one year left on his contract and a desire for a new challenge. Why should United buy a player they originally rejected? Well put simply, he's too good to miss out on.
Why?
Together with Joshua Kimmich, he has formed one of Europe's most important midfield partnerships at the incredibly dominant Bayern side. Statistically, both offensively and defensively, Thiago excelled last season with Kimmich. Alcantara boasts the most progressive passes per 90, over 91% passing accuracy and second most recoveries per 90 minutes in Bundesliga, clear indications of a mature and effect all round game. His Champions League final stats make for pretty good reading also. The dynamism and composure he shows on the ball is excellent. His experience allows him to control and dictate the pace of games. While also possessing the capability of completing quick turnovers and bypassing the high press of opposition teams from deep. In seconds, switching from being a thorn in the side of the attacking side, to being the key that unlocks the opposition midfield and setting up an attack.
It's certainly a position that Manchester United may need an upgrade. After the arrival of Bruno Fernandes, Solskjaer favoured a midfield three with Pogba and Fernandes either side of a player in front of the CB's to provide stability and start the attacks. The player given this task was Nemanja Matic and his form was rewarded with a new deal this summer. Unfortunately, Matic is now 32. Certainly not young enough to play every game next season. Both Scott McTominay and Fred have significantly improved over the past six months but neither are as specialised as Matic. Would Thiago be a long-term option? No. but he's certainly longer term than Matic and can provide not only stability but genuine world class ability to make Manchester United title contenders once again.
Thiago Alcântara lifts the Champions League trophy in what it looks like will be his final ever game for Bayern Munich.

What a way to sign off at the club!

He completed the most passes (75) on the pitch in the #UCLFinal.

Bossed it 👊 pic.twitter.com/t8kGWUmYf0

— Football on BT Sport (@btsportfootball) August 23, 2020
Dayot Upamecano
Ok so full disclosure for this one, it's not going to happen. Not this summer anyway. The highly rated French centre half, recently signed a new contract with RB Leipzig until 2023 but as we all know in football, things can change very quickly. Part of the incredibly successful project at RB Leipzig, he was heavily linked to Manchester United and their cross-city rivals in 2015 but opted against the move. His agent, Thierry Martinez even claimed there were talks with United through an intermediary before his move to Germany. 
Why?
Despite his age and a long spell out through injury, he is incredibly well experienced for a 21-year-old. With 143 professional appearances since his debut in 2015, including 83 in Bundesliga and 13 in the Champions League. Regular game time against top opposition improves any young player and Upamecano is no exception. He has also played in a variety of different defensive formations, forming part of a back three, as well as a back four. Something that would prove useful for Solskjaer, who has switched between both systems this season. The Frenchman can also play out from the back. Possessing terrific confidence on the ball and the ability to pass or run through the opposition press. He is comfortable with all ranges of passing and more importantly, is both strong and fast.
The acquisition of Harry Maguire has no doubt improved Manchester United's defensive. Finishing last season with the third best defensive record in the league. Despite this, both Maguire and Victor Lindelof have issues with pace. Upamecano does not. Combine this with his natural strength and positional experience and you get an incredibly good defender and there is little doubt that United need one of those.
Despite the improvement mentioned previously, the squad is seriously lacking in defensive depth. With the likes of Smalling, Jones and Rojo all seemingly heading for the exit door and Maguire presumably safe in his starting spot as club captain, the question of who partners Maguire remains open for debate. Question marks of Lindelof and Bailly show no signs of going away. While the highly rated Tuanzebe remains part of United's future, a player that can come straight in and improve the starting XI would be ideal. How much the defender would cost, the competition for his signature and new contract aside. Seeing him in a Manchester United shirt sooner rather than later would certainly improve the club's chances of a league title in the coming years.
Manchester United will target RB Leipzig defender Dayot Upamecano once they've completed a deal for Donny van de Beek, according to ESPN 🤑pic.twitter.com/Ooq3BjzXD0

— Goal (@goal) August 31, 2020
Will they happen?
So there are four signings to make Manchester United title contenders again. Are they realistic? Yes. All in this transfer window? That seems practically impossible. That being said, if they can get one or two signings of this quality before the start of next season then who knows what the future may hold? What is certain is that Solskjaer needs the board to back him. United fans have been here before after a positive season only for it to all end in tears.
We hope you enjoyed this article 'Four Signings to Make Manchester United Title Contenders'. Do you think Manchester United will be challenging for trophies this season? Let us know!
Read more on football here: