What to expect from the Premier League newcomers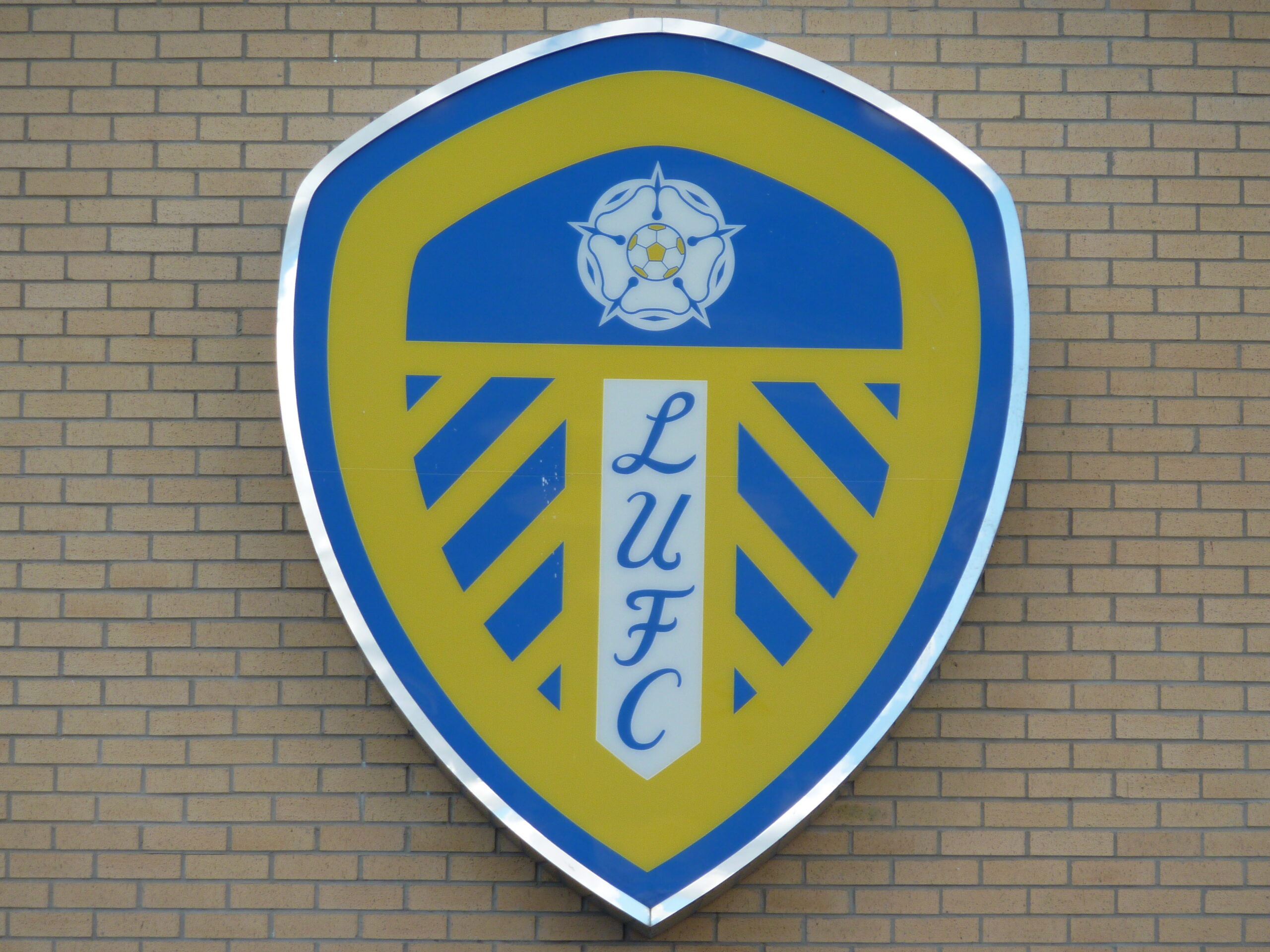 The Premier League Newcomers: Who are they?
The new Premier League season is fast approaching and with it come three newcomers. All the preparations are being put into place. New signings and sales, new kits and a new fixture release.
An exciting factor to every new season is the welcoming of the league's newly promoted sides. In this case, the Premier League welcomes newcomers Leeds United, West Bromwich Albion and Fulham.
One of the most important parts of each club's transition from Championship to Premiership is the rebuilding of squads. It's crucial for all the new teams to have a squad ready and prepared to face the intensity of England's top flight.
This is why pre-season and the summer transfer window play a huge role in making sure these teams can maintain a spot in the Premier League.
So who are the league's newly promoted parties, and what can Premier League fans expect when facing them.
The Premier League season transition
The second half of the Premier League 19/20 competition, felt like its own miniature season. Returning to football from the national lockdown, the beautiful game saw monumental changes in rules as fans watched their teams in an alien environment.
One of the more irregular features of last season was the significantly later finishing date. The final fixtures were played on 26 July, whereas they should have been completed by mid-May. Fans, players and staff all had to acclimatise to the change, especially with three matches being played per week.
Ending in July and resuming in September, with the Champions and Europa League running over the summer break, a meagre rest period awaits England's top sides. However, from the supporters point of view, the quick return to football means more fan engagement, as well as more excitement.
Championship to Premier League
For the Premier League newcomers, the transition to the top flight is always likely to be jam-packed with activity. The quick restart means patience and concentration is required regarding everyone related to the club.
Purchasing players who are able to handle the top flight intensity is crucial. Transferring a teams tactics from Championship to Premiership must be done with caution, as the two competitions are so different in styles.
Failure to adapt properly can be disastrous. Fulham, for example, plummeted straight back down to the Championship in 2019 after just one season in the Premier League.
Managed by Slavisa Jokanovic that season, Fulham spent over £100 million pounds just in the summer transfer window. Recruiting 12 Players of 8 different nationalities, a lack of team chemistry was easily identifiable.
Fulham FC
Fulham can be identified by Premier League fans as a "yo-yo club". A team that gains promotion, then gets relegated, then grabs promotion again and so on.
It's debatable whether Scott Parker's team will be able to retain a spot in the league, especially after Fulham confirmed no extreme changes would be made heading into the new season. This may leave Scott Parker with a squad selection similar to that of last season.
The Whites achieved promotion via the play-offs thanks to a 2-1 victory that sent Fulham back to the Premier League. This wasn't an easy task at all. After their relegation the team's market value had dropped by a staggering £100 million pounds.
The Cottagers new arrivals
Fulham have so far secured the signatures of French midfielder Anthony Knockaert and former AC Milan target Antonee Robinson.
Robinson, 23, signed for Fulham following Wigan Athletic's drop to League One. Born in Milton Keynes, with a father from the US, the left-back is Eligible for both England and the American national team. However he has chosen to play for his father's home nation. Robinson arrives at Craven Cottage with plenty of speed and fantastic passing ability, which Fulham need in order to play in the right areas.
Wigan Athletic defender Antonee Robinson could leave for £1.5m just seven months after his £10m move to Italian side AC Milan fell through.

Full story 👉 https://t.co/ovG1AyQMK2 #bbcfootball #wafc pic.twitter.com/wqLGlxMFqw

— BBC Sport (@BBCSport) August 5, 2020
Anthony Knockaert has signed on a permanent deal from Brighton. The 28 year-old joins Fulham after spending the 19/20 campaign on-loan at Craven Cottage. 3 goals and 5 assists in 39 Championship appearances doesn't exactly look brilliant on paper.
However, the attributes he brings to his game, including his creative ability and flair on the ball are what made him such an important part of Fulham's promotion battle.
Fulham fans will be hopeful the club can secure a few more signatures to help bolster their chances of survival. Whether the Whites can cause havoc at Old Trafford or put in a fight under the lights at the Emirates, that is debatable. Exciting football is definitely something that Fulham will offer the Premier League.
West Bromwich Albion
A club with a great deal of history, West Brom were one of the original founding clubs of the English Football League. Nicknamed 'The Baggies', West Bromwich Albion certainly have bags of potential heading back into the Premier League. Whether they can fulfil that potential remains to be seen. Nonetheless, they will be entertaining to watch.
A mix of young and old, a squad average age of 26.7 including 6 players under 23. It's fair to say that manager Slaven Bilic has a good group to work with.
Bilic, formerly the manager of West Ham, took over the steering wheel at West Brom in June 2019. The Baggies failed to gain promotion during the 18/19 season, following relegation from the top flight in 2018. Therefore, pressure was on Slaven Bilic to reignite hope within the club's passionate fan base.
The Baggies claimed a joint record of 17 draws over the 19/20 season. This is evidently what left Albion scrapping for second place on the final day of the season. Drawing 2-2 against Queens Park Rangers, and an unexpected Brentford loss on the final day was enough to lift West Brom into the Premiership.
Albion's stand-out stars
West Bromwich Albion found the back of the net 77 times over the 46 match period. 77 goals shared out between 20 different first team players. This is an incredible statistic to carry for Slaven Bilic, when it comes to identifying his players individual capabilities.
One of West Brom's highly anticipated stars is Brazilian midfielder Matheus Pereira. Originally on-loan with the Baggies from Sporting Lisbon, the 24- year old signed a permanent deal with the club to endure their Premier League contest.
The creative midfielder marked his first season in England with a whopping 20 assists and 8 goals in 42 Championship appearances. Regarded as one of the Championship players of the season, Pereira will undoubtedly be an incredible Premier League player to watch no matter who you support.
West Brom head into the top flight with such an experienced squad, including Slaven Bilic himself. Albion have expressed interest in several players so far this summer and whoever they decide to recruit must be a perfect fit for The Albion. They must maintain the fantastic squad structure and togetherness they displayed as a team last season in order to survive.
Leeds United
The champions of England's second division are back in the Premier League. 16 years it's taken for Leeds United to regain a spot in the Premiership. Over this period, fans have experienced the agony of two 7th place finishes in the Championship, just outside the playoffs. Leeds fans have also witnessed their team finish mid-table on several occasions, not to mention their time in League One.
The most excruciating year of them all for Leeds United was the 18/19 Championship campaign. The Whites finished 3rd place, a huge chance to rocket to the top flight.
A 1-0 victory in the first leg of the semi-final looked prosperous. However, Frank Lampard's Derby County side weren't holding back in the second leg. A scrappy 4-2 victory to the Rams, featuring a red card from either side, swept Leeds away from the Premier League. Despite the setbacks, Leeds have returned, after years of stick from the media and English football fans.
Marcelo Bielsa to the Premier League
In the summer of 2018, Leeds owner and Italian Businessman Andrea Radrizzani, made the appointment of Argentinian manager Marcelo Bielsa. Bielsa arrived at Elland Road with a spectacular CV, having previously managed at a number of top sides including; Marseille, Athletic Bilbao, Lazio and even the Argentinian national team from 1998 to 2004.
The 65-year-old's first year in charge was his team's 3rd place finish in the league. Having ended up 13th in the 17/18 season, and sailing to 3rd place under Bielsa in the 18/19 season doesn't sound so disappointing. However, the circumstances everything had happened in, left the Leeds boss with many critics.
All Bielsa needed was one more season to make the magic happen. All of a sudden, Leeds became the giants at the top of the bean stalk. Now Leeds fans hail their clubs manager as a messiah.  If Bielsa is able to hold his team up in the Premier League, fans will be hopeful that the team can build themselves up again and become the club they once were.
New League New Faces
Leeds United have been busy in transfer window, as Andrea Radrizzani has his sights set on a higher league finish than Premier League neutrals would expect.
Portuguese Winger, Hélder Costa and French Goalkeeper Illan Meslier have both signed permanent deals with Leeds. The players sign off the back of successful loan spells last season.
Costa appeared in 43 of the Whites 46 Championship fixtures, scoring 4 goals along with 6 assists. The skilful 26-year-old has made 25 appearances in the Premier League for Wolverhampton Wanderers and therefore has some understanding of the speed and physicality required.
Leeds United's marquee purchase so far this transfer window is the signing of Spanish forward Rodrigo Moreno. Moving to Elland Road after six seasons at Valencia, Rodrigo knows how to give defenders a hard time.
At 29 years of age, the striker has a fantastic dribbling ability along with plenty of speed. One concern for fans could be that Rodrigo only managed four goals last season for Valencia. Nevertheless, when the Spaniard is supplied with brilliant deliveries of the ball from his colleagues, he may be able to light up Leeds.
Rodrigo in 2019:

Hat-trick in Copa del Rey quarter-final
Winning goal in Copa del Rey semi-final
Winning goal in Copa del Rey final v Barcelona
Scored to send Spain to the Euros
Winning goal v Chelsea

He's now Leeds' record signing.#LUFC pic.twitter.com/qkrrn2PsXI

— bet365 (@bet365) August 29, 2020
Surviving the Premier League in Style
The main target from all three of the Premier League's new managers will predominantly be survival. Key to this target is consistency. If either side is manages to win two, three or even four games in a row, and continue a string of form, fans of all 20 Premier League clubs could be in for something incredible.
We've seen it done with Wolverhampton Wanderers and Sheffield United. Both have cemented their names into a higher tier of teams in the Premiership after recent promotions.
New players and new playing styles. Let's sit back and see the outcome of Leeds United, West Bromwich Albion and Fulham's Premier League seasons.
We hope you enjoyed this article 'Premier League: What to Expect from Next Seasons Newcomers'. How do you think these three teams will perform in the Premier League? Let us know!
Read more on football here: