The meteoric rise of RasenBallsport Leipzig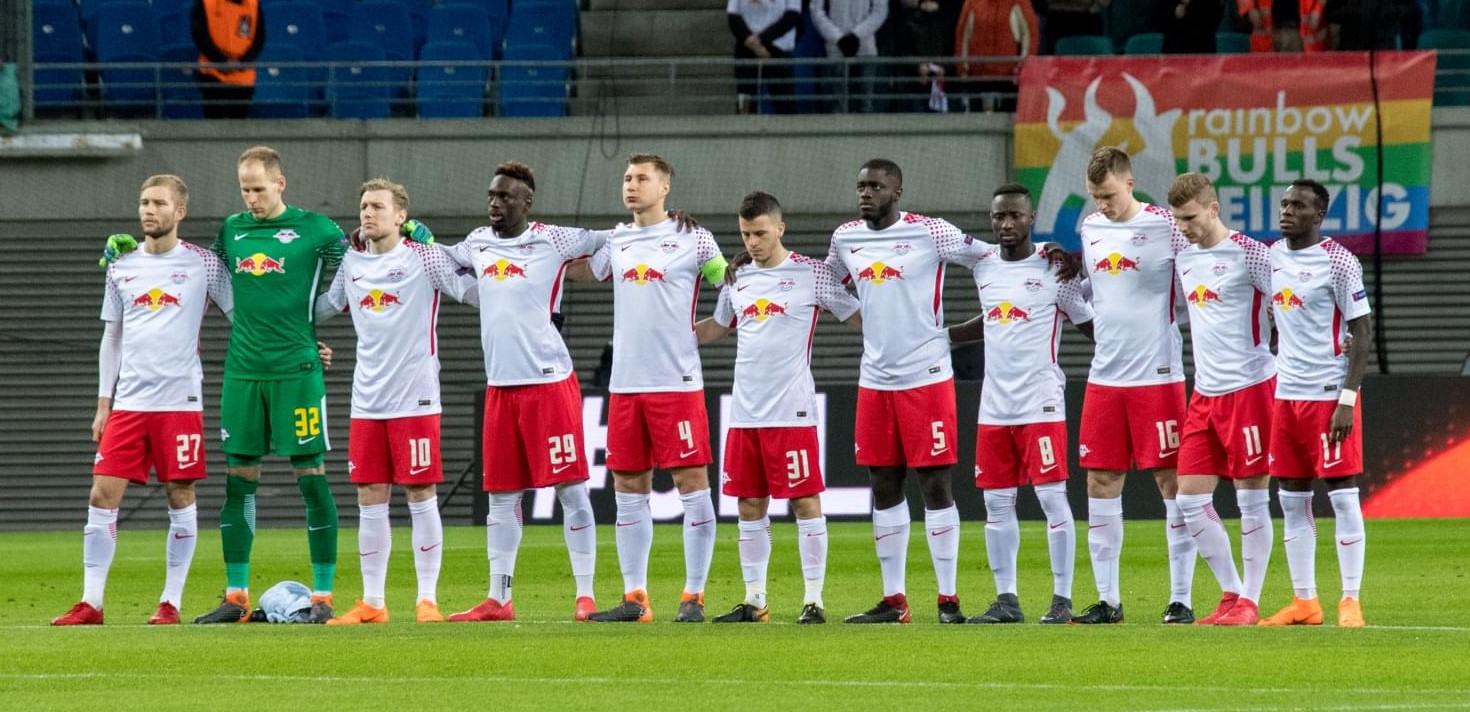 How RB Leipzig have shot up the leagues
Twenty years ago, RasenBallsport Leipzig didn't even exist but now they rise ever higher in the footballing world. Between 2006 and 2009, Red Bull GmbH, led by Dietrich Mateschitz, searched for years trying to invest in a team plying its trade in Germany.
After considering clubs in Hamburg, Munich and Düsseldorf, former Germany great, Franz Beckenbauer, advised Mateschitz to purchase a club in the area of Leipzig.
The company then spent a few years investing in teams across West and East Germany.
The history of RasenBallsport Leipzig
However, on the 19 May 2009, RasenBallsport Leipzig e.V. was founded. The company finally managed to settle down and invest in the club from East Germany. Red Bull GmbH purchased the playing rights of fifth-tier side SSV Markranstädt.
The company intended to progress through the German footballing pyramid and eventually reach the Bundesliga, the pinnacle of German football.
Debuting in 2009-10, the club immediately took to German football like a duck to water, impressing the masses season in, season out. The club constantly gained promotion, and they had the chance to earn promotion to the Bundesliga in the 15/16 campaign.
It was almost inevitable that Leipzig was going to get promoted that season. When looking at the team on paper, the club already had the likes of Marcel Sabitzer, Emil Forsberg and Yussuf Poulsen.
That team alone could compete for a European spot in the Bundesliga let alone push for promotion to Germany's premier division.
Promotion to the Bundesliga
After impressing throughout the season, Leipzig gained promotion to the Bundesliga with a game to spare. Goals from Emil Forsberg and an own goal from René Vollath ensured an historic 2-0 victory over Karlsruher SC.
Guided by the current Southampton manager Ralph Hasenhüttl, Leipzig achieved greatness in their first season in the Bundesliga. The club finished second, qualifying for the Champions League, in what was truly a fairytale campaign.
Producing so many memorable moments, for example, Hasenhüttl's side defeated Dortmund in their first home game of the season. A joy to watch, Leipzig proved that they were there to take over German football.
Over the next few years, Leipzig established themselves as one of Germany's big teams. This season was another successful year for Leipzig, guided by the young, hungry, Julian Nagelsmann.
The tactics
Prior to Timo Werner's move to Chelsea, Nagelsmann adopted either a 4-4-2 or a 3-5-2 approach in-game.
Die Roten Bullen are very skilled on the ball. They love to keep possession and work their opponents. To start attacks, Leipzig tends to play quick, intricate, passes to break through their opponent's defence.
Their approach is to quickly shift the ball out wide and bring in their creative wingers into play to cut inside and allow the fullbacks to overlap in the final third.
Nagelsmann's ethos is for his defenders to play out from the back. His side is very capable of keeping the ball and turning defence into attack immediately.
The defence love to play quick passes. If there are no options, the centre-backs will spread the ball out wide, or to the central midfielders, in an attempt to keep hold of possession.
When off the ball, Leipzig love to press. They do so in a diamond shape, with their frontmen at the heart of this press. The two Leipzig strikers will press the two central defenders on the ball and cut off any central options.
Their aim is for their opponents to pass the ball out wide where the central midfielders and Leipzig's full-backs can win back possession and break quickly.
Dayot Upamecano for RB Leipzig against Atletico:

⬢ Joint-most touches (99)
⬢ Joint-most clearances (5)
⬢ Joint-most take-ons completed (3)
⬢ Joint-most interceptions (2)
⬢ Joint-most tackles (2)
⬢ Most shots on target (2)

His price tag just went up. ? pic.twitter.com/7d4Eg4Msij

— Squawka Football (@Squawka) August 13, 2020
The Champions League fairytale
Finishing top of Group G in the Champions League, Leipzig faced Jose Mourinho's Tottenham in the Round of 16. A 1-0 away win was topped off by a 3-0 masterclass in Leipzig which saw Nagelsmann's brave side progress to the Quarter Finals against Atletico Madrid.
Last night's performance against Madrid was nothing short of spectacular. Leipzig were not phased by the pressure at all, and competed with Simeone's seasoned warriors right from the get-go.
Goals from Dani Olmo and an 88th-minute winner from Tyler Adams meant that RasenBallSport Leipzig will continue their phenomenal rise by playing Paris Saint-Germain for a place in the Champions League Final.
A standout from that game was Dayot Upamecano, who has certainly seen his stock rise since. Many top clubs across Europe will be keeping a close eye on this young Frenchman.
RB Leipzig are the first German side outside of Bayern Munich and Borussia Dortmund to reach the Semi-Finals of the Champions League since Schalke in 2010-11. Not bad for a club formed eleven years ago.
As for Nagelsmann and his fearless RB Leipzig, the sky is the limit for them. They've caught the eye of many after last night's performance, and the future looks bright for the 'small club' from Germany.
We hope you enjoyed the article 'The meteoric rise of RasenBallsport Leipzig'. Do you think they can win the Champions League? Let us know!
Read more on football here: