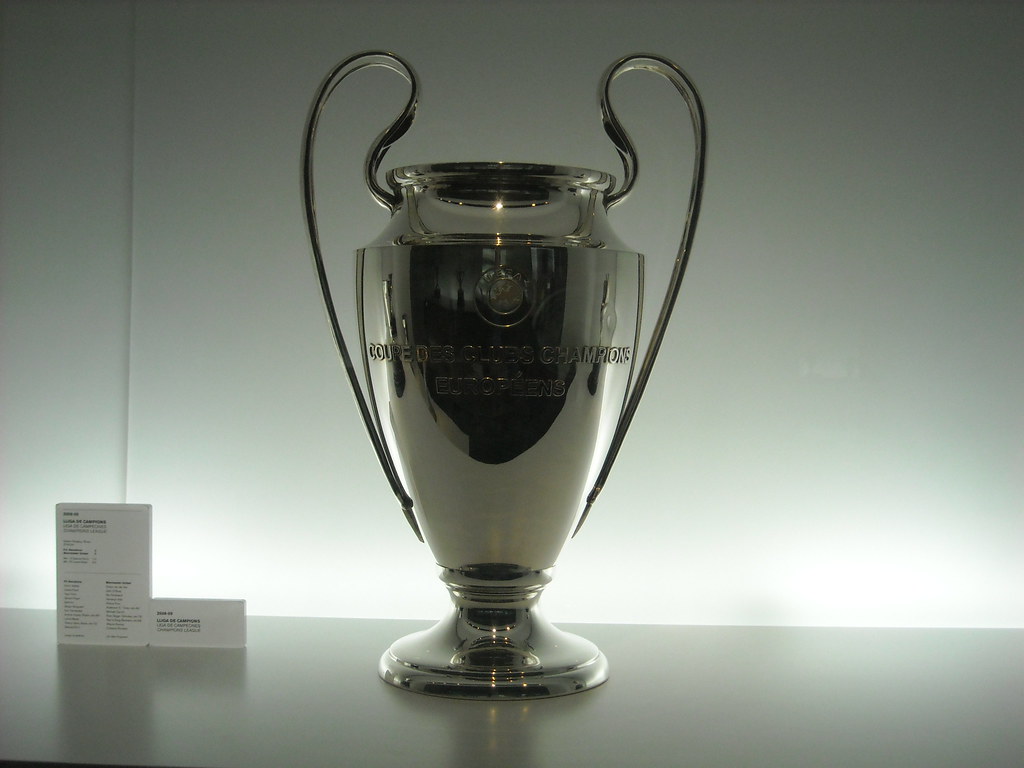 The UEFA Champions League Returns
Champions League Preview
Now that all of Europe's top leagues have finally concluded their seasons, it is time to turn our attention to the UEFA Champions League. The best club competition in world football is back underway on Friday 7th August, starting with the completion of the round of 16 ties.
UEFA announced back in June that the competition take place in Lisbon, therefore all games will be played in neutral venues, with exception of 2nd legs of the round of 16 games, which will be played at the respective home stadium. As has been the case with all matches following the Covid-19 outbreak, the matches will be played behind closed doors, despite UEFA hinting at the time that some fans may be allowed in stadiums. Specifically, matches will be split between the Estádio da Luz and the Estádio José Alvalade, the respective home stadiums of Benfica and Sporting Lisbon.
Champions League record-breakers 💥 pic.twitter.com/lzghM8mELa

— B/R Football (@brfootball) August 5, 2020
Additionally, the format of the competition is slightly different from normal. We are used to seeing knockout matches played across two legs, one match at each team's home stadium. Instead, the quarter-final and semi-final ties will be just a single match affair, much like the knockout ties we are used to seeing at the World Cup or the Euros. Unfortunately this does mean there will be no away goals drama, although given that a few months ago we were unsure if the Champions League would return at all this season, I think we can live with that.
It is also worth noting that all yellow cards expire after the round of 16, meaning all players will start with a blank slate going into the quarter-finals.
The Champions League so far…
The 19/20 Champions League season has lived up to expectations and produced some great matches so far, such as Bayern Munich's 7-2 drubbing of Tottenham, and a VAR fuelled 4-4 draw between Chelsea and Ajax. All the big teams that you would expect to compete in the knockout stages advanced from the group stages, with the only upset being the Dutch Champions themselves failing to make it out of their group, despite famously reaching the semi-finals last season.
The four Round of 16 games to be completed have all been thrilling affairs. Erling Haaland showed he can do it on the big stage when he scored both in Borussia Dortmund's 2-1 first leg win over PSG. However the French champions were able to turn it around at the Parc des Princes in the second leg. Atalanta and Valencia produced two goal-fests as Atalanta went on to win 8-4 in their time, showing that they are a force to be reckoned with.
Tottenham felt the full force of an exciting RB Leipzig side, in the end being no match as they lost 4-0 on aggregate. And who could forget the drama between Liverpool and Atletico Madrid. Trailing 1-0 going into the second leg, Liverpool forced the game into extra-time. Despite briefly going ahead, they ended up faltering thanks to a Marcos Llorente masterclass. The reigning champions ended up losing 4-2, in the last game before the unpleasant break.
The Round of 16 games to be decided…
Before the quarter-finals can get underway, there are still 4 round-of-16 ties to be decided. The first games to return take place at 8pm on Friday. Juventus host Lyon, with the French side taking a slender 1-0 advantage ahead of the game in Turin. The pressure is on Maurizio Sarri, whose side haven't been at their best since the resumption, losing 3 of their last 5 as they clinched the league by just 1 point.
At the same time on Friday comes the pick of the ties at the Etihad, as arguably the two best sides in Europe since football restarted go head-to-head as Man City host Real Madrid. Man City won the first leg 2-1 in Madrid, so take a big advantage going into this one. Although we know what Champions League football can be like; expect a good game here as this tie is far from over.
We now have confirmed dates for the remaining Champions League round of 16 matches…

🇮🇹 Juventus v Lyon 🇫🇷
🏴󠁧󠁢󠁥󠁮󠁧󠁿 Man City v Real Madrid 🇪🇸
🇩🇪 Bayern v Chelsea 🏴󠁧󠁢󠁥󠁮󠁧󠁿
🇪🇸 Barcelona v Napoli 🇮🇹

Watch EVERY game live on BT Sport 🙌 pic.twitter.com/eFZ1XvU2lI

— Football on BT Sport #Club2020 (@btsportfootball) July 10, 2020
The other two round of 16 second legs take place at 8pm on Saturday. Bayern Munich host Chelsea, currently 3-0 up and already thinking about the quarter-finals. Meanwhile Barcelona take on Napoli, following a 1-1 draw back in Naples. Both sides have suffered with struggling league campaigns, so will be looking for vengeance in UEFA's top club competition.
The Quarter-finals
The bracket has been set for the upcoming restart of the UEFA Champions League.

The remaining Round of 16 matches will be played August 7-8. pic.twitter.com/dW6dJ6g9YO

— ESPN Stats & Info (@ESPNStatsInfo) July 10, 2020
The draw for the quarter and semi-finals were made earlier in July, and as you can see, there are some mouth watering prospects to look forward to. There are two quarter-finals that are guaranteed to happen. The first is between Atalanta and PSG, taking place on 12th August. Atalanta have been a team on the up for a few seasons now, and their place in this quarter-final is thoroughly deserved, so don't expect this to be a rollover for PSG.
A day later come the second guaranteed tie is between RB Leipzig and Atletico Madrid. Leipzig will be without Timo Werner who has now met up with his new Chelsea team-mates. Despite his absence, there is still a ton of quality across both sides, so expect a very close affair between these two.
Timo Werner to 'refuse to play Champions League matches' ahead of Chelsea transfer #CFC https://t.co/PdrIb4O4Gt pic.twitter.com/5eo2hJPZwb

— Daily Star Sport (@DailyStar_Sport) June 16, 2020
On the 14th, either Barcelona or Napoli will face one of Bayern Munich or Chelsea. Bayern have all but secured their place, while Barca are favourites to join them, potentially setting up a blockbuster tie. One day after that, Real Madrid or Man City go up against Juventus or Lyon. Incidentally, the kick off times for all of these games including the semi-finals is 8pm (UK time).
The Semi-finals
There is then a few days break before the semi-finals take place, on the 18th and 19th August. The winner of Atalanta v PSG will face the winner of RB Leipzig v Atletico Madrid. This means that one of these teams are guaranteed to be in the final, even more exciting when you consider that none of them have won the Champions League in their histories.
There are a lot of possibilities for the other semi-final. One of Barcelona/ Napoli/ Bayern Munich/ Chelsea will go up against one of Real Madrid/ Man City/ Juventus/ Lyon.
RB Leipzig, Atletico Madrid, Atalanta, PSG.

One of these teams will play in the Champions League final. pic.twitter.com/DXS5AKlVYL

— ESPN FC (@ESPNFC) July 10, 2020
The Final
The final takes place at 8pm on Sunday 23rd August at the Estádio da Luz. It will be shown live on BT Sport, and if they follow recent years, should also be live-streamed on their Youtube channel. At the moment, it is anybody's guess as to who will lift the trophy. No matter who contests the final, I'm sure it will be a great end to a very different Champions League season.
We hope you enjoyed this article 'Champions League Preview'. Who do you think will win the Champions League this season? Let us know!
Read more on football here: