Early Champions League predictions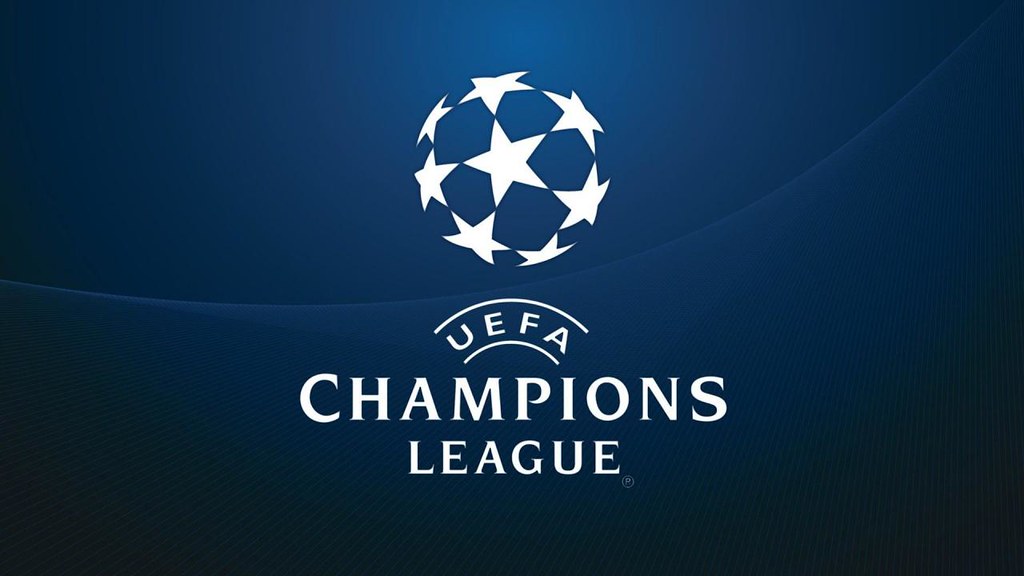 Predictions for the Champions League return
With the Champions League set to return in August, we make some early predictions based on the return of football. Real Madrid, Manchester City, Lyon, Juventus, Barcelona, Napoli, Chelsea and Bayern Munich are all still to play their round of 16 second leg. Atalanta, PSG, RB Leipzig and Atletico Madrid are all through to the quarter-finals.
The UEFA Champions League draw is complete! 🙌

Who will lift the trophy next month? 🏆🤔#UCLdraw pic.twitter.com/h7hYwKWw2K

— UEFA Champions League (@ChampionsLeague) July 10, 2020
Injection of pace expected for Europe's top competition
On the 17th June, the Premier league returned, much to the delight of many a bored football fan stuck in lockdown.
However, it has been a fairly underwhelming return, with most games lacking the urgency and atmosphere of football with fans in the stadium. Although, perhaps I'm just bitter, being a fan of the already relegated Norwich City.
One tournament that will hopefully will breathe life into the currently stagnant football calendar is the Champions league. Europe's centre stage returns on the 7th August.
A few teams are yet to play their last sixteen second leg ties, which are set to take place at unconfirmed venues. After, the remaining quarter finalists will make their way to Lisbon for a fast-tracked Champions League tournament that will be played between the 12th and the 23rd August.
Hopefully the pressure and intensity of this Champions League 'mini-tournament' will provide football with the impetus that it is so desperately in need of, but who will come out on top in Lisbon? We made some early predictions for the Champions League.
Bayern Munich
As it stands, Bayern Munich will be the form team going into the competition. They have not lost a competitive game since the 7th December, 2019, when they fell to defeat at the hands of Borussia Monchengladbach.
Bayern have looked unstoppable since the restart of football and they are currently on an 11-game winning streak.
The German giants struggled at the beginning of the season under previous manager Niko Kovac.
However, since Hansi Flick took over in late 2019, Bayern have enjoyed an almost perfect record. They have won all their games, with the exception of a slight two-game blip in December and a 0-0 draw with RB Leipzig in February.
This resulted in former Bayern Munich player, Flick, being rewarded with a three-year contract. The contract should provide the kind of stability that will be essential to Bayern challenging for the Champions League trophy. A title that they have not won since 2013.
Bayern have recently pulled off a coup signing the highly rated Leroy Sané from Manchester City. He will not be available for the tournament in Lisbon, but his signing should provide the team with a much-needed boost and extra competition for places, which tends to bring the best of players.
Before Bayern can join the other quarter-finalists in Lisbon they will have to see off Chelsea in the second leg of their last 16 tie.
Bayern currently lead the tie 3-0 and so will be heavy favourites to progress. Whilst there are no foregone conclusions in football, this is about as close as it gets.
This season's Bundesliga champions have a number of players that will strike fear into opposition defences. Most notably, Polish striker Robert Lewandowski, who is in scintillating form with six goals in his last four games. Not to mention his 51 goals in all competitions for the season so far.
It is also difficult to look past Serge Gnabry, who made his name in the Champions League this year, sinking Tottenham with four goals in one game. He followed that up by adding another two goals to his tally against Chelsea in the first leg.
Prediction: Winners
Manchester City
Manchester City's first challenge will be putting the nail in the coffin of their impressive first leg victory over Real Madrid. They enter the second leg of their last 16 tie with a 2-1 lead, as well as an away goals advantage.
The Citizens have experienced patchy form since the restart with a surprise 1-0 loss against a resurgent Southampton side, as well as a 2-1 loss at the hands of Chelsea.
However, City have also enjoyed their fair share of success with a couple of 5-0 victories over Newcastle and Brighton. They also earned an impressive 4-0 win over champions Liverpool, although the Reds were just coming off the high of winning the league so it could be argued they weren't at their best.
Manchester City have recently had their two-year champions league ban revoked, which they will no doubt be pleased about, but perhaps the ban could have served as an extra incentive for the players.
The Sky Blues don't have the best pedigree in the Champions League. They have struggled over the last few years and their manager, Pep Guardiola, has not won the tournament since his time at Barcelona.
Manchester City's squad quality is undeniable and it seems as if they have set their focus on the Champions League this year. Arguably, this has affected their league performance, but maybe that decision will be ratified in Lisbon.
Prediction: Finalists
Barcelona
Similarly to Manchester City, Barcelona are yet to finish their league campaign. Unlike their English counterparts, the Catalonian side still have something to play for.
One of our predictions is that they will not turn their focus to the Champions League until the final day of the season. This decision could play into Barcelona's hands, as they will not be lacking in competitive practice going into the Champions League.
Barcelona have not been in outstanding form since the return of football. With the exception of a 4-1 victory over Villareal, they have three 1-0 wins and three draws in their last six games.
It is impossible to speak about Barcelona without mentioning their talisman, Lionel Messi. Unfortunately for fans, Messi is not in the kind of form we have come to expect from him over his career.
He is struggling to find the back of the net at the moment, with only three goals in his last nine games, two of which have been penalties.
This could go some way to explaining Barcelona's recent low scoring games as, generally speaking, over the last decade if Messi is struggling then Barcelona are struggling.
However, they are by no means a one-man team. The Catalan side possess countless superstars in their ranks, including the likes of Luis Suarez and Griezmann. In fact, recently, Messi has been credited with aiding the resurgence of Antoine Griezmann.
Off the pitch, Barcelona's managerial situation has been unstable for years, and it is no different in the case of current manager Quique Setien.
There are rumours that the board are about to sack him, which could even happen before the Champions League begins.
This would massively destabilise the team, before an important competition for them in the context of their season. Should Barcelona not win the Champions League, they will go without a trophy this year.
Ultimately it seems the competition in Lisbon will be coming at the wrong time for Barcelona, and while we can expect them to perform to some extent as they always do, winning the competition this year may be a step too far.
Prediction: Semi-finalists
PSG
The French League was one of only a few not to return after the coronavirus pandemic, so PSG are without a competitive football match since the 11th March.
However, they are taking part in two French cup finals, which will give their players some much-needed game time. However, as we've seen with players in other leagues, it takes a while to get used to football behind closed doors.
PSG's checklist for winning the Champions League ✅✅✅ pic.twitter.com/XzauoOEvag

— ⚽️442oons⚽️ (@442oons) July 16, 2020
Additionally, it is hard to launch straight into such a high-calibre competition with only a few games under your belt. As a result, PSG may head into the Champions League below their best.
There is so much pressure around PSG and the Champions League because it is the only trophy that still alludes them since their billionaire takeover. Recently, that pressure has consistently proved to be too much for the players to handle.
Going into this year's competition there is instability at the club surrounding their star striker Kylian Mbappe. His contract negotiations appear to have been stalling, which could affect his form.
PSG's manager, Thomas Tuchel, has little experience in the Champions League. He has only reached the last sixteen in his time at PSG.
Tuchel's best performance in the competition came during his time at Dortmund. The German side made it to the quarter-finals, which, while admirable, is not an achievement that gives PSG fans confidence.
Prediction: Semi-finalists
RB Leipzig
RB Leipzig have returned with a reasonable run of results. Having watched them, they seem like one of the only teams to have maintained the same pace and urgency that you would expect of a team playing in front of fans.
Record wins ⚽🔥

Magical @ChampionsLeague nights ✨

Our season highlights: https://t.co/RRZQ1wGhjh

🔴⚪ #DieRotenBullen pic.twitter.com/uQFjR8cs4Z

— RB Leipzig English (@RBLeipzig_EN) July 13, 2020
They began the season in scintillating form, sitting atop the Bundesliga for a number of weeks. Disappointingly for them, a slower end to the season saw them slip to third place.
The German club finished the season with 12 draws, the joint most in the league along with relegated Dusseldorf. Yet, they were only beaten four times, which is the joint least with Bayern Munich.
Being hard to beat should bode well for Leipzig in the Champions League, especially if they have the stereotypical German knack for being clinical in a penalty shootout.
They also have an exceptional work rate and stamina as a team, which will help them should they take games to extra time. Considering that from the quarter-finals onwards, all ties will be played over one leg, this is bound to help.
They have a number of players to look out for including star striker, Timo Werner. Werner has been on fire this season with 34 goals and 13 assists in all competitions.
Although, he is set to leave for Chelsea at the end of the season. Leipzig fans will have to hope this does not affect his motivation.
RB Leipzig are led by young manager Julian Nagelsmann, one of the most tactically astute managers in world football. He is undoubtedly a future star of the game.
If there was any criticism of him it would be that he lacks experience in the Champions league. Even then, being an unknown entity could make him and his team extremely dangerous.
Prediction: Wildcard
We hope you enjoyed the article 'Early Champions League predictions'. What are you Champions League predictions? Let us know!
Read more on football here: